Today it is my pleasure to Welcome author
Joan Johnston
to HJ!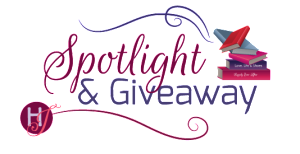 From New York Times bestselling author Joan Johnston's comes a sizzling contemporary Western romance, where power, money, and rivalries rule—and love is the best revenge.
Please summarize the book for the readers here: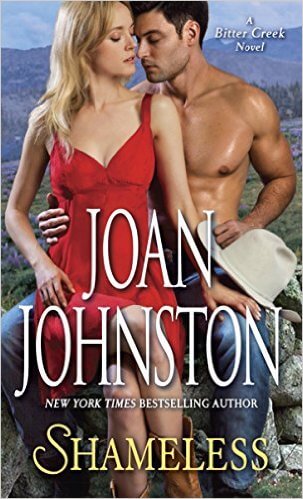 Shameless is the second novel in my modern-day, Wyoming-based King's Brats series (a continuation of my best-selling Bitter Creek series) after Sinful. In Shameless, Philippa Grayhawk, the nineteen-year-old unwed and pregnant daughter of "Black Sheep" Matthew Grayhawk finds refuge with lone wolf Devon Flynn, the youngest son of King Grayhawk's mortal enemy, Angus Flynn. Both Pippa and Devon discover secrets about their parents—and the conflict between their families–that cause them to reach out to one another for solace and understanding. Meanwhile, the pregnancy Pippa is keeping secret from Devon threatens to tear their budding love apart.

Please share the opening lines of this book:
This is the first four lines, but here goes:

Pippa Grayhawk was the best horse whisperer in Australia. She'd spent most of her nineteen years taming brumbies—wild horses—on her father's remote cattle station in the Northern Territory. She was so good with animals that the wildest stallion was soon gentled and eating from her hand. But when it came to men—or rather, one particular man—her instincts had utterly failed her.
Please share a few Random facts about this book…
I love the fact that the heroine of this book is from Australia. I was able to use a number of Australian expressions—which I explained in context—so that Pippa seemed like a genuine Aussie. I actually spent six weeks in Australia a number of years ago visiting cattle and sheep stations in Queensland and the Northern Territory, so I was able to use the research I did on that trip to help me with the heroine in this book.
Please tell us a little about the characters in your book. As you wrote your protagonist was there anything about them that surprised you?
I didn't know when I started out that we would be meeting Pippa's long-lost mother in this book (she thought her mother was dead). Or that we would be meeting Devon's biological father (he always suspected the truth, but never knew for sure). Those very powerful scenes make this book unique and give it pathos.
I also never expected the animals in this book—the hero's pet wolf, Beowulf, and a damaged black stallion he rescued, Satan—to contribute so much to the relationship between the hero and heroine.
What, in your mind, distinguishes this book from other books out there in the same genre?
Did I already mention the Australian heroine? I did the "rich family" vs. "poor family" theme in The Cowboy, The Texan, and The Loner. With this series of Bitter Creek novels, Sinful, Shameless, and Surrender (to come), I've pitted two rich and powerful families, the Grayhawks and the Flynns, against each other—giving them an even greater ability (because they have more money to work with) to wreak havoc on each other's lives. The secret to great books is great conflict, and this series has more than its share of it!

The First kiss…
Pippa felt a frisson of awareness skitter down her spine as she stared at his mouth. She sat frozen as he leaned closer until his lips were only a breath away from hers.
She could have moved away. She could have laughted to break the spell, or shoved at his shoulders to move him away. She could have done a dozen things to stop what happened.
But she didn't.

Did any scene have you crying or laughing (or blushing) while writing it?
This book has a poignant subplot involving Pippa's father, Matthew Grayhawk, and her mother, Jennifer Hart. Pippa never knew her mother was alive and is astonished to discover that she's widowed and living in Texas. Pippa discovers that one of the reasons her father returned to America was to reunite with his first love—from whom he was separated by powers stronger than either of them. However, there are terrible, heart-wrenching complications:
Pippa looked at her father and saw a great deal that had been obscured before his revelation. Now she understood the darkness in his soul. Now she understood why he'd always worked from dawn to dark, falling exhausted into bed. He'd been exorcising demons, hoping to sleep without dreaming of the woman he'd loved and lost. No wonder both his first wife and Nathan's [her younger brother's] mother had left. They both must have known that something was missing from his relationship with them, even if they didn't know what it was. Now Pippa knew. Her father's heart had always belonged to his first love.
Then Pippa realized the crux of the problem her father faced. If he was ever going to reconcile with Jennifer Hart, he was going to have to admit to her what he'd done. That he'd chosen their child over its mother. That he'd taken their baby—without telling her it was live—and run.
If your book was optioned for a movie, what scene would you use for the audition of the main characters?
This is the scene where the hero finally confronts the heroine about the pregnancy he kept secret from here—which happens of the eve of her leaving him—maybe forever. The hero has the opportunity to say "Don't go!" The heroine could say, "I don't want to leave you." But neither does.
"So you were going to say goodbye to the horse, but not to me?"
Pippa whirled at the sound of Devon's voice, spooking Sultan. The stallion took a sudden step back from the stall door, shaking his head and snorting, and Pippa turned back to soothe him. "It's all right, boy. Everything's fine." She waited until the stallion closed the distance enough that she could run her hand down the side of his neck, and then opened her hand so he could gently take the cube of sugar she held there.
She pressed her cheek against the stallion's and rubbed his forehead murmuring, "No one's ever going to hurt you again. Your days of being afraid are over."
They were words she needed to hear herself. But from the tone of Devon's voice when he'd entered the barn, she wasn't likely to hear them from him. She turned at last to face him.
He stood in the center of the barn, his hip canted, his hands stuck deep in his back pockets. His mouth was clamped tight, and a muscle worked in his jaw.
She felt shut out. Pushed away. Rejected.
But wasn't that exactly what she'd done to him? She'd snuck over here when she'd believed Devon would be gone, hoping to collect her things and leave without ever having to face him. She was ashamed of her behavior, but she could see she hadn't been wrong. Devon wasn't going to make this easy. This was the very scene she'd hoped to avoid.
"I saw your luggage on the bed in the house. I take it you're heading to Texas to stay with your mother."
"I am."
"Were you really planning to leave without explaining . . . anything?"
"Like what?"
"Like why you lied to me about the baby."
"I never lied," she countered. "I just didn't tell you everything."
"Including one pretty damned important thing!"
His eyes dropped to her belly, and Pippa laid a protective hand over the child growing in her womb.
"You should have told me you were pregnant. I got ambushed by my father. Angus, that is," he said, correcting himself, "who relished telling me something I should have heard from you. There's no way I would have—"
"I know I should have told you about the baby before we had sex," she admitted, cutting him off.
"Was that what it was to you? Just sex?"
It had been far more. But she was leaving town with her mother, so what was the point of dwelling on a budding flower that had been snapped off before it ever had a chance to bloom. "You needed comfort. That was the way I chose to give it."
He snorted, a sound showing displeasure not unlike Sultan's. "So the first chance you have to run, you're taking off like a scared rabbit."
"That's not fair! It's my mother. I've wanted a mother all my life. I want to get to know her. Why shouldn't I spend time with her?"
"What about me?" His hands had come out of his back pockets and were bunched into fists at his sides.
She took a hitching breath and discovered that all the air seemed to have been sucked out of the barn. His gaze was so intense that she was tempted to take a step backward. She didn't know what to say. And regretted what came out of her mouth as soon as she said it. "I'll miss you, of course."
"Of course." He said it with sarcasm, with an angry sneer on his face. "What happens now, Pippa? Are you going to keep the kid? Are you going to raise it at your mother's ranch in Texas? Tell me. I'd like to know."
"Yes, I'm going to keep my child," she said, responding to his anger with anger of her own. "Why wouldn't I?"
"What if it's a boy? What it the kid looks just like that sonofabitch who took advantage of you?"
"Now you sound like my father."
"I'm sure as hell not any relation to you. I think your father settled that! I'm not even sure I'm your friend anymore."
Pippa felt as though he'd speared her in the heart. She felt wounded by his utter rejection of everything they'd shared. But she had no one to blame but herself. She was the one who'd kept him in the dark. She was the one refusing to give an inch now. Why couldn't she tell him how she felt? Why couldn't she admit that her feelings went far deeper than friendship?
But if he was so anxious for her to stay, why didn't he ask her to stay? Why did she have to be the one to risk getting hurt? What if he was only angry because he'd been duped, and was actually relieved that he'd escaped getting caught in a pregnant woman's net.
What do you want people to take away from reading this book?
All of my books have, as their underlying theme, the healing of abandoned or neglected children through love. Both characters in this book grew up without one parent, and with a single parent attempting to fill that void. Both hero and heroine will have to make the choice whether to carry that pain with them through life or let it go and move on in a loving relationship. When people read my books I want them to empathize with my characters and believe that the sort of healing that happens in my books can happen in real life. Yes, yes, I know we write "fantasy." But who says everything can't turn out happily ever after in real life?

What are you currently working on? What other releases do you have planned for 2016?
I'm currently writing the fourth book in my bestselling Mail-Order Bride series, which began with Texas Bride, Wyoming Bride, and Montana Bride. Blackthorne's Bride is Josie Wentworth's story, and readers have been clamoring for it for nearly two years. With any luck at all, it will be available online and in stores in paperback in 2016. When readers last heard of Josie, she'd been bought from the Sioux who captured her by the Duke of Blackthorne with his gold watch. Here's the "mail-order bride" part of the upcoming story: WANTED: American heiress for purposes of matrimony to titled gentleman. Inquire at Blackthorne Abbey, Kent, England.

Thanks for blogging at HJ!
Giveaway:

Print copy of Shameless: A Bitter Creek Novel by Joan Johnston (Author)
To enter Giveaway: Please complete the Rafflecopter form and

Leave a comment with your thoughts on the book…
Book Info:
HER SHAMEFUL PAST MAKES HER AN OUTCAST—
UNTIL A LONE WOLF TAKES HER INTO HIS HOME.
Scorned, pregnant, and facing a life without promise, Pippa Grayhawk is stunned when her father announces that they're leaving their home in Australia to take over his estranged father's sprawling Wyoming ranch. Drawn into bitter family rivalries and feeling like an interloper in her new home, Pippa rides out into the wilderness and meets an intriguing stranger and his pet wolf. The wolf doesn't scare her, but she's very much afraid to trust another man with her heart.
Devon Flynn knows all about going it alone. He lives in an isolated cabin, away from his domineering father and the scandal surrounding his family. Devon's attraction to Pippa is intoxicating and undeniable, but when he tries to get close, she's as wary as his once-wild wolf. Devon is willing to defy his father, and hers, to claim Pippa as his own, but winning this wounded, wonderful woman's love might be the greatest battle of all.
Meet the Author:
Joan Johnston, the top ten New York Times and USA TODAY bestselling author of the Bitter Creek (THE COWBOY, THE TEXAN and THE LONER plus 18 more including the Mail-Order Bride, Captive Hearts and Sisters of the Lone Star series) and Hawk's Way (nine in all) novels, has written more than fifty-five award-winning historical and contemporary romance novels, thirty-eight of which are connected. She received an M.A. in theater from the University of Illinois and graduated with honors from the University of Texas School of Law at Austin. Joan Johnston lives in Colorado and South Florida.
You can reach me directly at my website, www.joanjohnston.com, at facebook.com/joanjohnstonauthor, or tweet me @joanjohnston.