Today it is my pleasure to Welcome romance author
Sharon Struth
to HJ!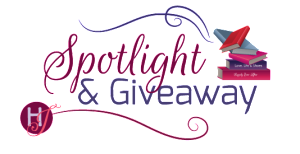 Hi Sharon, welcome 🙂
Thanks! I'm thrilled to be here.
What would you say are the defining characteristic of your Novels?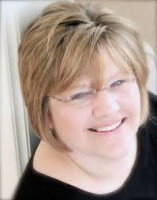 My stories are about the true-to-life issues that often weigh us down, the things we can't control. I like to toss in a little intrigue. The characters seek a second chance at both love and life. They face their challenges with humor, concerns and sadness. Romance plays a big part in my stories, because love is the best gift of all and really can help us over the hurdles we face.
5 best things about being an author…
And the top five best things about being an author are (drumroll….):
#5—I can wear sweat pants to work.
#4—I don't have to drive to work in a snowstorm.
#3—I get to watch my characters come to life on paper. It's really quite remarkable!
#2—My dog works at my side every single day.
And the #1 best thing—Meeting my readers! I often attend book groups who have chosen my books. Those gatherings are a true treasure.
Let's talk about your newest release: Share the Moon
If you had to summarize the book for the readers here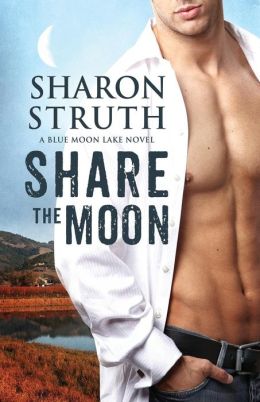 It's about a small town, a big lake, old secrets and ever-raw losses. These are tossed into the pot and simmered with some wine, some romance and a long awaited shot at true love.
Please tell us about the characters in your book?
Duncan Jamieson is a man driven to success by his past. In the process, he neglected what else life has to offer. His wife's dying words jarred him into the reality of what he'd been missing in life. Change isn't as easy as he'd hoped.
Sophie Shaw's has life followed a path she hadn't planned, all thanks to an unexpected pregnancy while she was in college. Her marriage to Mike was never perfect and the loss of their son years later leads to their divorce. Now she wants to fulfill her unanswered dream; to own a local vineyard that's up for sale. People-pleaser Sophie finds herself in a struggle when it comes to her dreams and dreams of others.
As you wrote your protagonist was there anything about them that surprised you?
Sophie is a reporter who has a huge distaste for abuses by the press. She surprised me by bending her own code of ethics on matters related to Duncan.
Please share a few fun facts about this book:
I have a "thing" for historical fiction books with shirtless Scottish men in kilts on the cover. Duncan Jamieson's family has Scottish blood, as does Sophie's. It so happens my nana moved to the US from Scotland. So I had fun drawing from my own Scottish heritage, as well as learning a few new things about Scotland to write this book. Oh, as far as kilts go, Duncan may be a modern man, but he could pull off a kilt quite nicely!
The First Kiss…
"That day I went to help with the kayaks and found you after all these years…." He shook his head lightly and a smile pulled on the corners of his mouth. "I couldn't believe it. You looked at me like…" His voice softened. "Like you felt it too."

His gaze pinned her in place, demanded an answer. Every emotion from that day returned, how his hand in hers had seemed so right, how the encounter seemed like their destiny. "Yes. I felt it too."

Duncan cupped her cheek in his large palm. His thumb moved in a slow caress and she stared into his kind, loving gaze.

"Are you sure there's nothing between you and Lucy?"

He softened his eyes. "You're the one I can't get out of my head."

He leaned in and brushed his lips against hers. Reaching up, he spread his fingers through her hair and pulled her closer. Duncan's heady gaze made her cheeks flush then his warm mouth covered hers and parted her lips. His cheek rubbed against hers and the soft shadowed grain tickled her skin. Awareness of his faded cologne collided with the sweet flavor of wine on his tongue while he sampled her lips with a soft and certain caress. She ran her hand up his solid shoulder, along his strong neck. He sighed against her mouth as she raked the soft, thick waves of his hair with her fingertips.
Did any scene have you crying or laughing while writing it?
Oh yes, laughing and crying! Here's a scene with a favorite secondary character of mine, Sophie's childhood friend Meg. Meg quotes idioms wrong and isn't a great listener, but she has a heart of gold and her comments always makes me smile:
Meg's face brightened as if she hadn't heard a negative word. "Do you think he'd remember me?"

Veronica patted Meg's arm. "Honey, you had the crush. Not him."

"Yeah, but I saw him around town and he noticed me."

"Probably because you were ogling him," Bernadette mumbled.

"Very funny." Meg recapped a bottle of salad dressing and returned it to the lazy
Susan. "Remember the time at Sunny Side Up he said hello?"

They all shook their heads.

Meg tapped her chin as she thought. "Oh, maybe I was with my parents. It doesn't matter." She swiped a dismissive hand and smacked right into her wineglass. White wine rushed across the pine tabletop, cascading over the sides like a Chardonnay waterfall and landing on Veronica.

Meg lifted the glass to stop the rest from creating more damage. "I'm so sorry!"

"Accidents happen." Veronica pressed a napkin against the edge to dam the liquid, already spilled on her white sweatshirt with a Crickle Creek Orchards emblem near the shoulder. "This belonged to an old boyfriend. No biggie."

Sophie ran into the kitchen and grabbed two dishtowels. "Here." She tossed them to Meg. "At least it's white wine. On Italian night, this would've been disastrous."

Meg dabbed at the small puddle on the tabletop. "Sometimes I think I was born without disposable thumbs."

Sophie was two steps from the counter and reaching for more paper towels, but stopped and turned around to the group while digesting Meg's remark. The others stared at Meg, too.

Bernadette finally said, "What?"

"You know." Meg wiggled her thumbs. "How our thumbs help us hold things….
And I spill a lot."

Veronica stifled a grin. "I think you mean opposable."

Meg's brow furrowed. "Opposable?" Then she laughed. "Oh, right! Nobody has disposable body parts."

"Only Mr. Potato Head." Veronica continued to dab the spilled wine.
If your book was optioned for a movie, what scene would you use for the audition of the main characters and why?
The scene where Sophie realizes the handsome stranger she met earlier in the day had told her a lie. The reactions of both characters say a great deal about them. Here's an excerpt:
Bernadette tapped Sophie's arm. "There's the head fool himself. Duncan Jamieson, president of RGI."

"Which one?"

"The hot tamale on the end, with wavy hair and wearing a navy suit."

"Are you sure?"

A puzzled expression flitted across Bernadette's face. "Absolutely. He came into the office two days ago to schmooze with one of the senior partners."

Sophie's mouth went as dry as dust. Bernadette had just identified Duncan Jamieson, head of RGI, as none other than Carter.

His presence begged for attention and separated him from the other men. Besides the expensive shine to his suit, assuredness permeated from every pore. He surveyed the crowd then leaned close and said something to his attorney, who nodded.

The group of men walked toward the stage. As he neared Sophie's section, his gaze met hers then dropped to the press badge dangling from her neck. He looked at her again and blinked. She held her breath, as much afraid he'd remember her as he'd forgotten her. After a negligible pause, his lip curled into a smile of clear delight. Before she could react, he winked and sealed the acknowledgement.

Sophie's pulse pounded in her ears as she neared code red. His cozy wink not only told others they'd met but dredged forth the lusty awareness of him which had consumed her body earlier.
If you could have given your characters one piece of advice before the opening pages of the book, what would it be and why?
Advice? To be frank, I'm not sure either would really listen to me.
What are you currently working on? What other releases so you have planned for 2014?
Share the Moon (Kensington/Lyrical—book one of the Blue Moon Lake Novels—came out August 4, 2014. I'm currently editing book 2 of the series, Harvest Moon, currently scheduled for release in 2015.
Where can readers get in touch with you?
Contact me at:
Website: www.sharonstruth.com
Twitter: @sharonstruth
Facebook: https://www.facebook.com/pages/Sharon-Struth-Author-Page/139641182749036?focus_composer=true&ref_type=bookmark
Thanks for blogging at HJ!
Giveaway:

A Digital copy of SHARE THE MOON (Winner's choice of ebook retailer)
To enter Giveaway: Please complete the Rafflecopter form and Post a comment to this Q:

I confessed my love of shirtless, kilted heroes. If you had to pick one fantasy hero, would he be dressed in a tuxedo, a uniform or a leather jacket? Or something else?
Excerpt
"Manhattan."

Sophie adjusted her crooked scarf. "Living here will be a big change."

"I know. I've always loved this place, though." Duncan reached out and tenderly brushed a leaf off Sophie's shoulder. His gaze flowed down her body like a slow trickle of water.

An unexpected burn raced up her cheeks.

He lifted his brows. "Hey, I never knew the lake went by another name. The town website said the original name came from an old Native American word."

She nodded. "Puttacawmaumschuckmaug Lake." The long name rolled off her tongue with ease, the pronunciation a rite of passage for anyone born and raised around the body of water. "It either means 'at the large fishing place near the rock' or 'huge rock on the border.'"

"What?" He chuckled. "Puttamaum…"

She shook her head and repeated the difficult word. "Puttacawsch—"

"Nope. It's a toughie. That's why a reporter who visited here at the turn of the century suggested in his column we change the name. He said the water's beauty was as rare as a blue moon, and the phrase stuck."

He grinned, easy and confident. "My kids will love this place."

Kids? Sophie buried her disappointment. "Are you and your wife looking at the other towns bordering the water?"

"No. I like Northbridge. Oh, and I'm not married," he said matter-of-factly. His gaze arm-twisted her for a response.
Book Info:
Sometimes trust is the toughest lesson to learn.
Sophie Shaw is days away from signing a contract that will fulfill her dream of owning a vineyard. For her, it's a chance to restart her life and put past tragedies to rest. But Duncan Jamieson's counter offer blows hers out to sea.
Duncan still finds Sophie as appealing as he had during boyhood vacations to the lake. Older and wiser now, he has his own reasons for wanting the land. His offer, however, hinges on a zoning change approval.
Bribery rumors threaten the deal and make Sophie wary of Duncan, yet she cannot deny his appeal. When her journalistic research uncovers a Jamieson family secret, trust becomes the hardest lesson for them both.
Book Links:
Author Bio
Sharon Struth is an award-winning author who believes it's never too late for a second chance in love or life. When she's not writing, she and her husband happily sip their way through the scenic towns of the Connecticut Wine Trail. Sharon writes from the small town of Bethel, Connecticut, the friendliest place she's ever lived. For more information, including where to find her other novels and published essays, please visit her at www.sharonstruth.com