Today it is my pleasure to host NY Times and USA Today Bestselling Author

Joan Swan

at HJ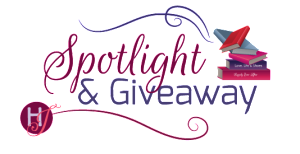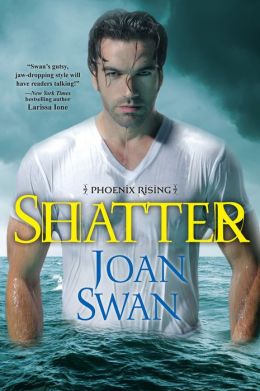 For seven years, Halina Beloi has been in hiding. But she's never forgotten Mitch Foster, the long, lean man she had to leave behind. Until, that is, Mitch shows up with a list of questions and a 9mm in his hand.
All Mitch knows is that Halina broke his heart and disappeared. But new information has surfaced implicating her as a player in the deadliest game of Mitch's life. This time, he's not letting go without answers. Now terror, danger and heat will fuse them together or shatter the future. . .
Excerpt:
Halina was already breathing hard when she'd finally forced herself to enter the bathroom. Now, she could barely keep herself from hyperventilating. And her hands were shaking. Maybe she didn't have much cold-blooded killer blood running through her veins after all.
Or maybe it was just the sight of Mitch Foster, standing a few feet away. Completely naked. Dripping wet.
Holy…
Shit…
"Mitch?" Halina barely breathed the shocked word before darting another glance around the empty bathroom. Reality check.
She refocused on him with narrowed eyes. For some insane reason, her gaze darted to his right shoulder and searched his skin. The sight of that oh-so-familiar tattoo—the Major League Baseball Association logo inked in it's red, white, and blue glory, confirmed it—that was definitely Mitch Foster glaring back at her from the shower.
"What in the…fuck are you doing here?" Her mind cleared and a million questions hit her at once, but she could only get out the most important one. "And why have you been stalking me for two days?"
"I wasn't stalking you, for God's sake." He slammed off the water controls.
Halina startled and realized she'd lowered her weapon. She took aim again, her heart skipping fast as she stepped back.
Mitch leaned down and swiped the towel off the floor. Before he swung it around his hips, her gaze swept over him again. Just a quick once-over, soaking in the sheer male beauty of his body. That's all it took for his raw sexuality to sink into her consciousness and take hold. Her breath eased out of her lungs with a low sigh of pained pleasure.
"I was watching you so I could find a time, an appropriate time, to talk to you, Halina. Unlike some people, who decide to jack a man in the middle of a shower, I have manners."
"You call watching me through my windows at night, manners? Have you forgotten how to use a phone?"
Hands on hips, he glared at her. He glared at her.
"And you would have returned my call, right? And we would have met at Starbucks like normal people, right? Had a regular, civil conversation, right?" He gestured between them, making a point to stare at the gun. "Because normal people always use silencers on their forty-five's during civil conversations."
"You're not pulling that lawyer shit with me. You've been watching my house for two damned days. What are you doing here? How did you…?" Fear singed her nerve endings. "How did you find me? And why?"
One part of her mind scanned for her misstep even as another kicked up in alarm. He stepped out of the shower.
"Don't move, dammit."
"Or what, Halina? You'll shoot me?" A cynical grin cut across his face. Bright white. Gorgeous. He was simply gorgeous—a perfect blend of godly and devilish. "Give me a break. And stop waving that thing around before you shoot me by accident."
"If I shoot you, it won't be an accident." What an ass. "Are you working for him? Are you here to bring me back? Because I'm not going. And what I do next depends on your answer."
His gaze went hard and dark. All humor vanished, replaced by taut anger. "So you were working for Schaeffer. Then what, Halina? It went bad? He turned on you? Like that would be a big surprise."
"I don't have time for this."
She turned, exiting the bathroom and skirting the bed toward the front door.
Mitch followed and grabbed her arm just before she reached the handle. He jerked her around hard. "Make time."
She moved automatically, turning toward his body. A kick to his shin, jerk of her arm with the smallest twist and she was free. Her stance instantly settled again, hands up and ready for a longer, harder fight. "Bring it on, Mitch, but make it fast."
A familiar edge of excitement lit his eyes. She'd looked into so many opponents' eyes over the years; she recognized the rush of adrenaline. But if she thought too much—about who this was, what was at stake—she might just cave.
His hands came up, palms out in partial surrender, a half-assed grin of sardonic apology. "Whoa, whoa. Forgot I've got a little martial arts expert on my hands."
"How do you know that?" The question was rhetorical. How he knew didn't matter. Her mind scattered as the implications of his presence sank in.
He dropped his head and raked all ten fingers through the too-long, deep black mass, pulling it off his face. The muscles of his biceps and pecs rolled with the movement, and her thoughts pinged in another direction again. Damn, he was beautiful. So much more beautiful in person. The newspapers and magazines didn't begin to do his looks justice. High cheekbones and deep-set eyes from his Japanese mother. Straight nose, square jaw, strong chin, soft olive-toned skin from his Italian-Irish father.
Her stomach squeezed. A flash of want seared her body.
"Halina," —he looked back up at her, his gaze flat, serious— "Max Gorin and Andre Rostov are dead."
Panic trilled along her nerves, a violin off key. I'm next.
GIVEAWAY: A digital copy of Phoenix Rising series backlist title

(Winner's choice from books 1, 2, or 3)

to be gifted via Amazon.com or Barnes and Noble.com.
To enter Giveaway: Please complete the Rafflecopter form and post a comment to this Q:
What did you think of the excerpt? Do you have a favorite line from the excerpt spotlighted here? Do Share 🙂
Shatter by Joan Swan
Genre: Romantic Suspense (with paranormal elements)
Heat Level: 3.5/5
Elements/Tags: romance, suspense, paranormal abilities, conspiracy, firefighters,
Publisher: Kensington
Publishing Date: 12/31/13
Series: Phoenix Rising, 4
Format: Print and Ebook
Words: 110k
Goodreads: https://www.goodreads.com/book/show/17802744-shatter
Buy Links:
Amazon: http://amzn.to/1hTr6TV
Barnes & Noble: http://bit.ly/1drFX2l
Books-a-Million: http://bit.ly/1fsl5JN
Book Depository: http://bit.ly/1chS3P6
Kobo: http://bit.ly/J2z1Q9
Tour Wide Giveaway Details: a Rafflecopter giveaway
Tour Wide Giveaway: (1) Kindle Fire HD, (1) Kindle, and (1) $25 eGC to Amazon or B&N will be gifted to three different lucky commenters from the tour. Please follow the Rafflecopter widget to enter to win at each stop. (Full Terms & Conditions located on the widgets.)
Meet Author Joan Swan:
NY Times and USA Today Bestselling Author Joan Swan writes sexy romantic suspense for Kensington (Phoenix Rising Series) and independently (Covert Affairs Series). She also works as a sonographer at a top medical facility in San Francisco and lives in magnificent wine country on the central coast of California with her husband and two daughters.
Website: http://joanswan.com/
Facebook profile: https://www.facebook.com/JoanSwanAuthor
Facebook page: https://www.facebook.com/pages/Joan-Swan/120027341414640
Twitter: http://www.twitter.com/JoanSwan
Twitter giveaways: http://www.twitter.com/JoanSwan