Today it is my pleasure to Welcome author
Dani Collins
to HJ!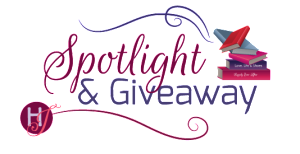 Hi Dani and welcome to HJ! We're so excited to chat with you about your new release, Sheikh's Princess of Convenience!

Hi Harlequin Junkies! Thanks for having me here today.

Tell us about the book with this fun little challenge using the title of the book: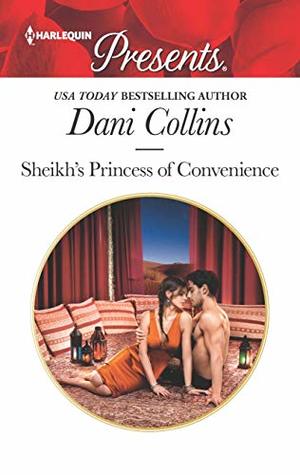 Fun fact, it was originally going to be titled Sheikh's Runaway Princess, since Galila makes a break for it after Karim makes her his Sheikh's Princess of Convenience.
For the record, she doesn't find it very convenient at all. She's quite annoyed. He's not entirely thrilled either, but he does have some secrets to keep and that's why he corners her into being his wife.
What's your favorite line(s) from the book?:
"he was beginning to see the length of steel in her spine."

"You gain on every level with this marriage and I gain nothing. In fact, I lose everything. And I'm not even allowed to feel disappointed? Your expectations are the ones that are too high, Karim."
Please tell us a little about the characters in your book. What first attracts your Hero to the Heroine and vice versa?
The quartet centres around an affair that my heroine's mother had with my heroine's father, before she was born. (Don't worry – it's totally obvious they can't be brother and sister, lol! But read Tara Pammi's Sheikh's Baby of Revenge to find out who is!)
My hero, Karim, has kept the secret of this affair since his father's suicide. In fact it has tortured him. He's become a very withdrawn and serious sort of man because of it.
Galila learns of the affair on her mother's death. She's had a very complex relationship with her mother–at first her mother's favourite, but once she grew into a beautiful young woman, was rejected by her. To learn her mother's dark secret drove her cruelty has left Galila reeling and she winds up spilling it all to a stranger at her brother's wedding–Karim!
Of course they're physically attracted, but she's furious with him for forcing the marriage. She begins to fall for him when she realizes he's not completely implacable. He at first finds her bubbly personality a detriment, but soon discovers she can make him laugh–something he hasn't done in years.
When you sat down to start this book, what was the biggest challenge you faced? What were you most excited about?
I was very lucky! This is a quartet with three other authors and the premise was given to us by the fabulous team at Harlequin Mills & Boon. It's always exciting to work with fellow authors and Tara Pammi, Maya Blake and Caitlin Crews are wonderful.
But there's always some uncertainty when your story contains characters from another author's book. My story opens during the wedding of Maya Blake's hero and heroine from Sheikh's Pregnant Cinderella. Her hero is my heroine's brother, so in the middle of writing my own story, I had to pause to send emails and ask, "Is this okay? Does this sound like something your hero would say?"
Then there's the time difference – she's in the UK, I'm on the west coast of Canada. It all worked out totally fine, but I tend to hold my breath until I know for certain that what I've written is working.
What, in your mind, makes this book stand out?
I had a remark come back from a copy editor that my book had conflict that felt real. To me, that's a wonderful compliment. I know that Presents in general are very much a high fantasy escape that seems very far-fetched, but at the heart, I always want the reader to see my characters as real people and their struggle honest and their HEA more satisfying for all of that.
The First Kiss…
"Kiss me," she demanded when he hesitated.
His hands almost began to push her away, but he only held her like that, staring into her uplifted face. For three heartbeats that shook the entire world, they stood like that, as he debated and came to a decision.
With a muttered imprecation, he circled his arms around her. His fingers dove into her hair, tilting back her head as his mouth came down to cover hers.
For another pulse of time, that was all it was. One mouth against another while the universe seemed to open itself, leaving her utterly vulnerable yet transfixed by the vast beauty of it.
With a harsh noise in his throat, he dragged his lips across hers. Instantly they were engulfed in a kiss that was beyond anything she had ever experienced. Intimate and passionate. Hot and damp and demanding. A statement of possession but with a quality that swept her into abandoning herself willingly. Joyfully.
The texture of his tongue met her own, boldly erotic. She reacted with a moan and mashed herself into him so hard her breasts hurt, but it felt good, too. The contact assuaged the tips that stung like bites. When he started to ease back, she whimpered and pressed her hand to the cloth covering his head, urging him to continue kissing her with this mad passion. She wanted to feel his hair, taste his skin, strip naked and know the weight of him over her.
She wanted to know how that hard flesh that was pressing against her belly would feel stroking inside her.
With an abrupt move and a ragged hiss of indrawn air, he pulled back. "Not here."
If your book was optioned for a movie, what scene would you use for the audition of the main characters and why?
I *love* the scene where she tries to getaway. Maybe it's not the best for an audition, but I think it would make a wonderful snippet in a movie trailer:
GALILA'S GETAWAY WAS an exhilarating race down a straight stretch of paved road through the desert. If the sun seemed to dim, she blamed the tinted windows, not her mood. She didn't have any gloomy feelings about leaving Karim. Zero. She couldn't do it fast enough.

Then the light pouring through the sunroof really did change. It became a strobing flash as a helicopter hovered over the car, casting its shadow on the hood. The rat-a-tat chop of the blades cut into the otherwise luxuriously silent interior.

"So what?" she shouted. "I have a full tank and an open road."

She would get herself to the border into Khalia and once there, she would be her own person again. She would fly to Europe and stay there. Pull a Malak and quit the family. Do whatever the hell she wanted.

She jammed her foot even harder onto the accelerator. The road was straight and clear, not another car in sight.

He raced ahead, staying low, then stopped and landed in the middle of the road.

"Bastard!"

She had half a mind to ram the car straight into him. With a muted scream of frustration through gritted teeth, she lifted her foot from the accelerator.

As her speed dropped off, she searched for a way around the helicopter, but it blocked both lanes. This car wouldn't get very far off-road, unfortunately. The soil might look hard-packed, but pockets of loose sand could swallow a tire in a heartbeat. This was the sort of sedan built for a paved highway, not scrubby desert. It would spin in the dirt until it ran out of fuel
If your hero had a sexy-times play list, what song(s) would have to be on it?
um, Bedouin Soundclash, lol? (When the night feels my song….)
Here's a snippet from their night in a tent with the nomads:
The wind had died down, the light was off, and the sound of a gently plucked string on a rababeh carried from one of the other tents. They weren't expected to appear before morning so they had turned in early. Galila had formed a dam down the center of the mattress with a rolled mat and a few cushions before asking Karim which side he wanted.
What do you want people to take away from reading this book?
That holding back from the person you love hurts both of you.
What are you currently working on? What are your up-coming releases?
I have a busy fall!
Watch for Wedding at Mistletoe Chalet, a sweet Christmas romance from Tule Publishing Nov 8, then Claiming His Christmas Wife from Harlequin Presents in December.
Come spring, you'll see a duet about a pair of earrings from Harlequin Presents and I've just finished a manuscript that's a small nod to Crazy Rich Asians. Lots of fun things in store!

Thanks for blogging at HJ!
Giveaway:

1 print copy of Sheikh's Princess of Convenience signed by author, open internationally
To enter Giveaway: Please complete the Rafflecopter form and Post a comment to this Q:

Do you enjoy multi-author series? Why do you think Sheikh's have such enduring appeal?
Excerpt from Sheikh's Princess of Convenience:
He had neither expected nor particularly wanted an untouched bride, but having one was an inordinate thrill. A primal possessiveness gripped him, chest and belly and groin. He would be the only man to stroke and taste and mate with her. She was his.
His inner barbarian howled with triumph, recalling the way she had ignited in his arms, demanding to stoke that blaze into an all-consuming inferno now.
The very fact he hovered so close to losing his rational brain to the primal one, however, told him he had to slow things down. For her sake and his own.
So he was careful to keep his tone even, not betraying how craven desire licked like flames inside him. "You're very beautiful, Galila. Of course, I desire you."
Every man she had ever come into contact with must have desired her. It defied comprehension that she had never physically shared herself with one of them. He wasn't in the habit of disbelieving people, but he genuinely couldn't understand how a woman of her naturally sensual nature hadn't indulged her passion to its fullest extent. He had.
Or rather, he had always believed he had. She might have already reset the bar—which was yet another disturbing layer to this thing between them.
All of these thoughts he held to himself behind an impervious mask.
She studied him, picking apart his words and seeming to grow more and more skeptical of them as the seconds passed.
"My beauty has nothing to do with this. You don't care if I'm beautiful. You're beautiful. Do you want me to believe you chose me so we can make beautiful babies?"
He felt his eyebrows jump. The topic of an heir hadn't entered his mind beyond the abstract, but now she had brought it up…
"We should talk about that."
"How beautiful you are?"
"Children."
She scowled and shifted to hug her knees. "Politically expedient broodmare. Is that what I am? How romantic. A thousand times yes, I wish to be your wife, Karim."
He ought to curtail that sarcasm. No one else in their right mind would speak with such casual disrespect toward him, but he found her temper revealing. She probably didn't realize how much of her genuine thoughts and emotions she betrayed with that barbed tongue of hers.
"You had other plans for your life? Tell me how I've derailed them. Perhaps there's a compromise."
"Yes, you strike me as a man who compromises all the time."
Ah. That was what she was afraid of.
"I rarely have to," he admitted. "From the time I was old enough to grasp an adult conversation, I sat with my father in his meetings. He died when I was six and my uncle continued to include me in every decision he made on my behalf, explaining his reasoning. By the time I was fourteen, I was effectively running the country with his guidance and support. He carried out my wishes until I was officially crowned."
She blinked wide eyes at him. "Zufar is barely ready for that level of responsibility at thirty-three."
"He has the luxury of a father who still lives."
She cocked her head with curiosity. "What happened to your father? It was an accident, wasn't it? I don't recall exactly."
"He fell from a balcony at the palace." He repeated the lie by rote, even though it grated on him to this day that he was forced to carry such a dark secret. He hated lies, probably because his father had burdened him with such earth-shattering ones. "He'd been drinking."
"Ah," she said with soft compassion. "That's why you were so disparaging. I see now why you resent anyone who fails to appreciate the destructive power of alcohol."
He resented a lot of things—his father's affair with her mother, her mother for leaving his father and causing his father to pursue a desperate act. Now Karim learned there had been a child? It wasn't as though he hadn't considered that possibility over the years—and again in the last twenty-four hours specifically where Galila was concerned. She had been born long after his father had died, however. There was no chance they were related, which was quite possibly the only bright spot in this otherwise three-act tragedy.
"Do you want to tell me about him?" she invited gently.
"No." He didn't regret his abrupt response. He rarely spoke about his father, but the way she closed up like a flower, showing him her stony profile, caused him to sigh internally.
Women. They were as delicate as thin-skinned fruit, bruising at the least thing.
"Your father left you without a choice," she summed up, still not looking at him. "So you're comfortable imposing a lack of choice on others."
Excerpts. © Reprinted by permission. All rights reserved.

Book Info:
He'll do anything to protect his kingdom
Even blackmail her into marriage!
Sheikh Karim is as ruthless as the harsh desert that forged him. Entertaining bubbly Princess Galila at a royal wedding seems frivolous…until she reveals his family's darkest secret. To protect their honour, Karim must seduce Galila into silence! The raw heat of their encounter stuns him…and inspires a more permanent solution. To prevent a scandal, Karim will make impetuous Galila his convenient bride!
Book Links: Amazon | B & N/a> | iTunes | Kobo |


Meet the Author: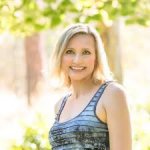 Award-winning and USA Today Bestselling author Dani Collins thrives on giving readers emotional, compelling, heart-soaring romance with some laughter and heat thrown in, just like real life. Mostly she writes contemporary romance for Harlequin Presents and Tule's Montana Born, but her backlist of almost fifty books also includes self-published erotic romance, romantic comedy, and even an epic medieval fantasy. When she's not writing—just kidding, she's always writing. She lives in Christina Lake, BC with her high school sweetheart husband who occasionally coaxes her out of her attic office to visit their grown children.
Website | Facebook | Twitter |