Today it is my pleasure to welcome New York Times bestselling author 

Nalini Singh

to HJ!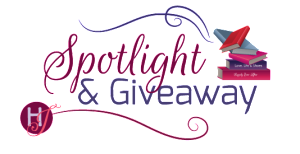 Nalini Singh on Virgin Heroes: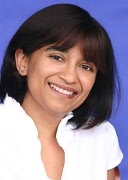 I've written quite a few virgin heroines because of the setup of the Psy-Changeling world. The Psy don't have sex, ergo, the Psy heroines are virgins.
This logic, of course, applies to the males as well.
I love this! Especially when the Psy heroes are also Arrows (or former Arrows), part of the most dangerous combat/stealth squad in the world. These men are deadly, alpha, and fiercely determined. So when they do decide to have sex, they research the hell out of it.
The poster boy for this research is Judd Lauren, also known as the Iceman. When he melts in Caressed By Ice, he ignites.
Now, in Shield of Winter, it is Vasic's turn.
Not only is a virgin Arrow hero curious in the sexiest way, he is totally and utterly focused on this one thing and this one thing only—this man will not be distracted in bed, and because Arrows are highly results-oriented, he will also not be satisfied until the heroine is satisfied.
It may take time for an Arrow to warm up, but when he does…Boom.
About Shield of Winter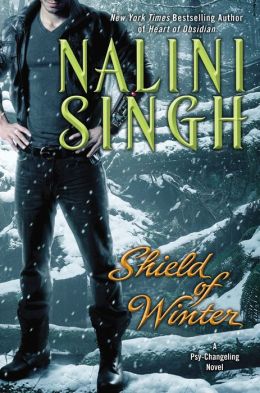 "The alpha author of paranormal romance" (Booklist) draws us back into her extraordinary Psy-Changeling world, a world torn between violence and peace, passion and ice…
Assassin. Soldier. Arrow. That is who Vasic is, who he will always be. His soul drenched in blood, his conscience heavy with the weight of all he's done, he exists in the shadows, far from the hope his people can almost touch—if only they do not first drown in the murderous insanity of a lethal contagion. To stop the wave of death, Vasic must complete the simplest and most difficult mission of his life.
For if the Psy race is to survive, the empaths must wake…
Having rebuilt her life after medical "treatment" that violated her mind and sought to suffocate her abilities, Ivy should have run from the black-clad Arrow with eyes of winter frost. But Ivy Jane has never done what she should. Now, she'll fight for her people, and for this Arrow who stands as her living shield, yet believes he is beyond redemption. But as the world turns to screaming crimson, even Ivy's fierce will may not be enough to save Vasic from the cold darkness…
Psy-Changeling Series
1. Slave to Sensation
2. Visions of Heat
3. Caressed By Ice
4. Mine to Possess
6. Hostage to Pleasure
7. Branded By Fire
8. Blaze of Memory
10. Bonds of Justice
11. Play of Passion
13. Kiss of Snow
14. Tangle of Need
15. Heart of Obsidian
16. Shield of Winter
GIVEAWAY:

Print copy of SHIELD OF WINTER
To enter Giveaway: Please complete the Rafflecopter form and post a comment to this Q:

Virgin heroes used to be rare in romance, but they're more common these days. Do you like reading about them? Any favorites?
About Nalini:
Nalini Singh is the New York Times bestselling author of the Psy-Changeling novels inlcuding Heart of Obsidian, Tangle of Need, and Kiss of Snow; and the Guild Hunter series which includes Archangel's Legion, Archangel's Storm, and Archangel's Blade. Though she's traveled as far afield as the deserts of China, the Highlands of Scotland, and the temples of Japan, it is the journey of the imagination that fascinates her most. She's beyond delighted to be able to follow her dream as a writer.
Nalini lives and works in beautiful New Zealand. Visit the author online at her webiste. Nalini also invites you to join her newsletter for up-to-date news about future books, as well as free short stories set in the Psy-Changeling and Guild Hunter worlds.
To find out more about Nalini's books or to read full-chapter excerpts, please visit her website: www.nalinisingh.com. While there, Nalini invites you to join her newsletter, which goes out once a month with a roundup of news, as well as exclusive goodies like extra excerpts and free short stories. You can also find Nalini on Facebook: www.facebook.com/authornalinisingh and Twitter: @nalinisingh.