Today it is my pleasure to Welcome author
Elizabeth Harmon
to HJ!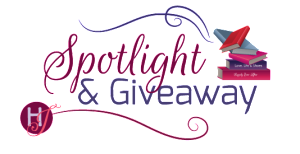 Hi Elizabeth and welcome to HJ! We're so excited to chat with you about your new release, Shining Through!

Thank you! Glad to be here.

Tell us about the book with this fun little challenge using the title of the book: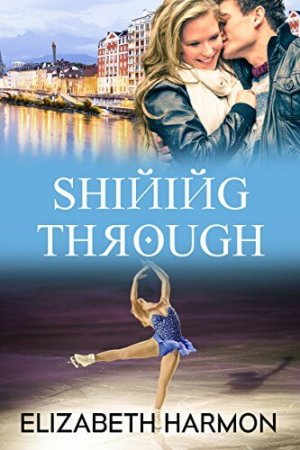 When American figure skater Tabitha Turner falls for Russian bad boy skater Daniil Andreev, she casts off her Ice Queen persona to let her true self shine through.
What's your favorite line(s) from the book?:
Daniil tries to convince Tabitha to come with him to Vancouver by tempting her with two of her favorite (and forbidden) foods:
"If you come to Vancouver, we don't leave until afternoon Monday. You could sleep late. I would bring you breakfast of French toast and chocolate martinis."
Please tell us a little about the characters in your book. What first attracts your Hero to the Heroine and vice versa?
As the star of American figure skating, Tabitha Turner is at the top of her game. But heading into her final season, she's feeling the pressure of younger skaters eager to take her place on the Olympic team. Though she's determined to win gold and reward the sacrifices of her single mom and younger sister, she's burned out and tired of her constricting public image.
With his bad reputation, rock-star eyes and a sexy as sin Russian accent, Daniil Andreev is exactly what Tabitha needs to blow off a little steam and have some much-needed fun. It couldn't possibly lead to anything more. Or could it?
Daniil has spent years rebelling against a family and coaches who rejected him, and hurting himself in the process. He's ready to aside his past mistakes and finally, live up to his potential and establish himself in the sport he loves. Daniil admires Tabitha's skating talent, but he's unprepared for the passionate, complicated woman behind her perfect façade. Falling in love with her, when he never expected to fall in love with anyone, makes him that much more determined to prove that even a Russian bad boy and an American Ice Queen can have a happy ending.
When you sat down to start this book, what was the biggest challenge you faced? What were you most excited about?
I was really excited about watching Tabitha and Daniil fall in love, as both are striving to compete in the Winter Olympics. That events in the book are playing out in real life right now is very cool, and I tried to capture the essence of what the skaters go through in terms of competitions, etc. (Though I had to use different names for the competitions because of copyright issues). The biggest challenge was balancing the sports story and the love story.
What, in your mind, makes this book stand out?
The Red Hot Russians series is unusual because it's a sports romance series set in figure skating, and in Shining Through both the hero and heroine are high level athletes.
The First Kiss…
Fans of first kiss scenes will be happy because Shining Through has two! The first is sexy, and takes place when Tabitha, in disguise, follows Daniil to a bar. The second is tender and comes later that night:
They followed a winding path through the lakefront park, and out to a small bridge. On one side, the vast dark lake spread out before them. The night felt like late summer in Moscow though it was well into fall here. Vancouver would be colder. Especially without her.
"This is beautiful," she said.
"You're beautiful. Blue hair and all."
"I had fun tonight," she said. "Even if bad boys are on my forbidden list."
"Maybe I'm not such a bad boy."
"You kiss like one."
"I want to kiss you again." He combed his fingers through the soft, synthetic blue strands, knowing her real hair would feel even silkier. "But this time, I want to kiss real-life you, not someone make believe."
With her gaze locked on his, she reached up and pulled off the wig. Beneath, her hair was still trapped in the bun she'd worn on the ice. She tugged out the pins and elastic holding it in place and shook it free. The night breeze lifted it around her face.
"Tabitha," he whispered. It was the first time tonight he'd called her by name. He hoped he would have many more chances after this.
"Daniil." She smiled and stepped closer, angling her face to his. Their lips met, gently at first, caressing, then with more urgency, stoked by their mutual need. Her mouth welcomed him as he plundered its soft recesses, and his desire for her burned like fire in his veins. He'd never met anyone who made him feel like this. It was more than just physical. When he was with her, he became the man he wanted to be.
If your book was optioned for a movie, what scene would you use for the audition of the main characters and why?
Their first meeting:
"Damn girl," he said, in a resonant voice. "Those are the sexiest edges I've ever seen."
She skated over to where she'd left her water bottle, a few feet from where he stood. She took a long swallow, smiling as she drank, then licked the moisture from her lips. "Don't let my coach hear you say that. Edges should be elegant and perfect, not sexy."
"I disagree. And you bring something to them other skaters don't."
It went without saying he was full of bullshit, but bullshit sounded really good delivered in a voice as sensuous as his. She brushed a lock of sweat-damp hair from her eyes. "You're Daniil Andreev."
He grinned and slipped the guards from his blades. He glided out onto the ice and came to a stop at her side. "Guilty as charged."
"Mmm. So I've heard." She wondered why he was here, and not in a jail cell some place. "I'm Tabitha Turner."
His brown eyes held hers, and when he smiled, her heart did its own version of a triple axel. "I know."
If your hero had a sexy-times play list, what song(s) would have to be on it?
Waste a Moment, Kings of Leon
Way Down We Go, Kaleo (Dark and moody, kind of like Daniil!)
I've Got You Under My Skin, Frank Sinatra (he loves timeless vintage style)
I Put A Spell On You, Jeff Beck (when you read Shining Through, you'll know why)
What do you want people to take away from reading this book?
That our past mistakes and challenges have not only shaped our weaknesses, but also our strengths.
What are you currently working on? What other releases do you have planned for 2017?
No more releases for this year. This month is devoted to Shining Through promotion and catching up on some essentials in my non-writing life. But come November I'll be working on a proposal for a new series and starting work on a novella.

Thanks for blogging at HJ!
Giveaway:

Please leave a comment to be entered to win your choice of a signed print copy of Shining Through (North America only) OR digital copies of two Red Hot Russians titles (North America or International)
To enter Giveaway: Please complete the Rafflecopter form and Post a comment to this Q:

If you're a sports romance fan, what are your favorite sports to read about? Is there a sport you'd like to read a romance about, but haven't found one yet?
Excerpt from Shining Through:
"After a tough day on the ice, she's hitting the hard stuff."
Daniil Andreev leaned against a tall table, a few feet away. Dressed in tight jeans, a black leather jacket, and with smudged liner around his eyes, he looked like a member of Green Day who'd wandered into the wrong party. There was something seriously sexy about the guy. Damn him.
"What's that supposed to mean?" she snapped, angry that the mere sight of him brought flushed cheeks and noodle-knees.
He came and stood beside her at the bar. His dark eyes looked that much darker because of the smoky color surrounding them. His lashes were so long, she wondered if he was wearing mascara too. Regardless, it took nothing away from his masculinity. It took guts and confidence to carry off the look. Daniil had both.
"Nothing bad, I promise. Congratulations. I enjoyed your program today."
Tabitha shut off her phone. "I'm glad someone did."
"I've been where you are." He spoke in a quiet voice and leaned closer. She caught a whiff of Polo Black. He would have to wear her favorite men's fragrance. "Not only are you disappointed for not skating as well as you hoped, you feel you disappointed others."
"My coach isn't worried, so I'm trying not to be." She tried to shrug off the hurt. "No one said this season would be easy."
"Are any of them?"
His penetrating gaze searched to see behind her public face. Too bad for him, she was a pro at keeping it hidden. She stirred the ice in her sparkling water and offered a careful smile. "I didn't realize until yesterday that we shared a choreographer. Have you worked with Misha long?"
"Just since this season. Before, I worked with Adrian Bakunin, but he's doing less choreo these days, and more travel with his… friend."
"Valentin Egorov."
"You know him?"
"We have a mutual friend in LA." Egorov was the former pairs partner of Tabitha's mentor, and though Olga said nothing derogatory, Tabitha suspected she didn't approve of his long-time love affair with the handsome choreographer. Supposedly, a lot of Russians felt that way. Was Daniil one of them? "Why? Is Adrian's relationship a problem for you?"
He shrugged. "Other than missing my favorite choreographer, no. Live and let live, I say. Is it a problem for you?"
"Of course not. Live and let live."
He raised an eyebrow at her second snappish response. She wasn't usually like this, and jelly-knees or not, rudeness wasn't called for, especially when he was trying to be nice. "You said you've been where I am. How did you deal with it?"
"I used it as motivation to prove everyone wrong and did what I had to do to stay in the sport. Even things that hurt my pride."
This sounded intriguing, though it was none of her business. "Like what?"
"Like training in Lake Shosha, instead of Moscow or Petersburg." His casual shrug suggested there might be other things he didn't care to talk about. "Anyway, three seasons ago, everyone thought my career was over. Everyone except me. Now, I'm on the verge of making it to Grenoble. Whether I get there because of bronze medals, or gold, I'm there just the same."
Her sister, who often told her she put too much pressure on herself, had said the same thing. But Tabitha's entire career had been about succeeding against the odds and you didn't do that without striving for perfection. "Until today, not making the team was just this vague notion I tried not to think about. Now it feels like something that could really happen. But I can't let it. I've worked too hard to fail now."
"You aren't going to fail."
He spoke slowly, enunciating each word. His tone was gentle, but insistent. He believed in her, and she felt bolstered by it, even if she didn't share it. "You sound so sure."
His gaze held hers, and a spark of attraction flew between them. "I am."
Excerpts. © Reprinted by permission. All rights reserved.


Book Info:
The Biggest Season of her Career…
America's sweetheart Tabitha Turner is on track to win figure-skating gold in the Winter Games. Her family has sacrificed everything for her career, but the pressure is taking its toll. Burned out and living a lie, can the Golden Girl let off a little steam without melting the ice?
The Last Chance of His…
Russia's bad boy of skating Daniil Andreev is determined to prove the toughest thing about him is his competitive fight. When Tabitha tempts him to help her take a secret walk on the wild side, he gives her a taste of the freedom she craves, never expecting that one unforgettable night could turn into something more.
Two Hearts on Thin Ice…
Chicago, Vancouver, Paris… the international figure skating season unfolds. Tabitha and Daniil compete and fall in love, but as the pressure mounts in a make-or-break season, can they set aside their painful pasts and spiral into a shining future together… or will their dreams shatter like thin ice?
At the Grenoble Winter Games, the torch isn't the only thing burning
Book Links:

Meet the Author: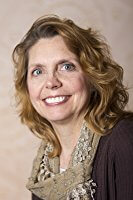 Elizabeth Harmon loves to read and write romances with a dash of different. She is the author of the Red Hot Russians sports romance series, and her debut novel, Pairing Off was a 2016 RITA Award Finalist.
A graduate of the University of Illinois, she has worked in advertising, community journalism and as a freelance magazine writer. She feels incredibly blessed to have a career that allows her to spend her days imagining "what if?" and a loving family that keeps her grounded in the real world.
Website | Facebook | Twitter |