Today it is my pleasure to Welcome author
Jessica Lemmon
to HJ!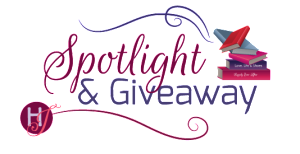 Hi Jessica and welcome to HJ! We're so excited to chat with you about your new release, Shut Up and Kiss Me!
Please summarize the book for the readers here: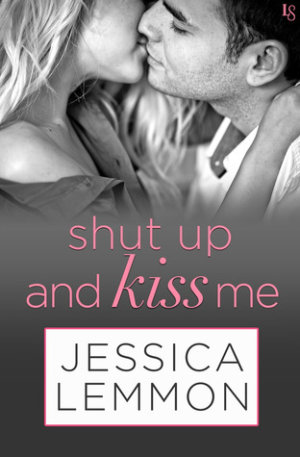 After a car accident, silver-tongued Cade Wilson loses his ability to speak and is reunited with a girl he's always wanted.

Please share the opening lines of this book:
When I woke up in the hospital room, fuzzy from pain meds and disoriented, you'd think the first thing on my mind would be my memory of the accident. The exploding glass and the sound of my car, Blue, crumpling around me. Eerie silence and the feeling of blood oozing down my face.
You'd be wrong.
Please share a few Fun facts about this book…
Cade has a stutter/stammer and one of the biggest challenges I had in this book was writing a hero who rarely spoke.
Tasha is a spoiled rich girl at first glance, but a closer look shows she's truly a giver and cares about others more than herself.
Cade's sense of humor is sharp and self-deprecating, but his weakness for Tasha is his greatest attribute.
Please tell us a little about the characters in your book. As you wrote your protagonist was there anything about them that surprised you?
At first blush, Cade seems like an uncooperative jerk, but beneath his anger I learned he wanted what the rest of us want: someone to love and a life he's proud of.
If your book was optioned for a movie, what scene would you use for the audition of the main characters and why?
I'd have to go with the first kiss. I really love when Tasha decides to kiss him during speech therapy but he starts the counting and takes the reins. If the actors were able to tap into the chemistry here, I'm sold.
Here's a snippet (Tasha's POV):
"Close your eyes," I instructed. "And purse your lips."
His expression went from confused to bland. He shook his head.
"Come on. I'll even count to three." Did I have him all wrong? Maybe he didn't want to kiss me? Briefly, I considered I was using my position of power to manipulate him before dismissing that ridiculous thought. Cade couldn't be made to do anything he didn't want to do. Desperate, I added, "Please?"
He shook his head again, but this time his lips quirked as if he were thoroughly amused. He liked to tell me no.
"Fine. Keep your eyes open. On three."
"Wuh-one."
The sun came out and he squinted his eyes in challenge. I leaned in the slightest bit closer and licked my lips. "Two."
He lifted his hand, sifted my hair between his fingers, and rested one broad palm on my neck.
I warmed like sparks were glinting off my skin. "Thr—"
He cut the word off with his lips. Delicious, firm lips that took me under his control.
What was supposed to be a light peck yielding an answer to my hypothesis was instead a solid lip-lock sending tingles over my lips and zinging across my jaw. My fingers curled, clutching uselessly at my jeans as I resisted the urge to thrust my fingertips into his hair and see if it felt as soft as it looked.
He disconnected, tugging his chin away, his eyes opening and landing on mine. I was . . . speechless.
But he wasn't.
"Three," he said.
What do you want people to take away from reading this book?
You know that really warm, fulfilled feeling you get after watching your favorite Rom-Com? That.
What are you currently working on? What other releases do you have planned for 2016?
I just finished the very last pass of the third book in my Billionaire Bad Boys series, The Bastard Billionaire (out Febrary 2017). Readers can also look forward to a James Patterson's Bookshots Flames from me. No title yet, but it's an older brother's best friend trope and was so much fun to write! It will be out next spring. Keep an eye on www.jessicalemmon.com for details.

Thanks for blogging at HJ!
Giveaway:

Ebook: SHUT UP AND KISS ME by Jessica Lemmon (Gifted via Amazon)
To enter Giveaway: Please complete the Rafflecopter form and Post a comment to this Q:

Shut Up and Kiss Me features an injured hero, which was something I've written into The Bastard Billionaire as well. Tell me, have you ever read an injured hero? Who is your favorite?
Excerpt from Shut Up and Kiss Me:
Given that Oak & Sage was a super-fancy restaurant, there was no paper towel dispenser. Instead there was a basket filled with plush cotton towels. White. Which would be unfortunate for the person who was responsible for the restaurant's laundry. I cranked the cold water on and wet the towel under the stream.
"What happened?" I repeated. I didn't think he would answer me, and I was right. "Did you hit something?" I inspected his knuckles. Likely the blood wasn't his. Upon closer examination in better light, I saw abrasions, but no deep cuts.
I hazarded a glance up at him. He shook his head.
Dabbing the wet towel against his knuckles gently, I muttered under my breath, "Well, I hope you didn't hit someone."
I heard a sniff and looked up again. The side of Cade's mouth lifted into a smirk and then dropped.
"You hit someone?" I stopped cleaning him up. "Are you serious?"
He shrugged.
"What were you thinking? You can't hit people because . . ."
I stopped midsentence when he snatched the towel out of my hand and finished cleaning his knuckles with twice the force and half the patience I had used.
"Cade, if you're upset or if you get angry, you need to take it out in a more healthy way than punching somebody. "
He tossed the towel into the basket in the corner of the bathroom. Then turned on me and crossed his arms. My eyes accidentally skated over his ample biceps. Even in that unflattering black polo shirt, he was achingly attractive.
"Wuh-what do you suggest, T-Tasha?"
I didn't react to his stutter. I was too focused on his tone.
"Try counting down from ten," I said, as if his question hadn't been rhetorical. He advanced toward me. "Slowing your breathing helps." Another step. "Have you tried meditation?" The word "meditation" left my lips on a whisper, because now Cade was standing directly in front of me. I backed up to give myself breathing space, but there was nowhere to go. My butt hit the door.
"Or?" His voice was a soft rumble, and in an instant I remembered the way he used to be. The way he was at the frat party, when he wandered over to hit on me. But this version of Cade was completely different from that version. He used to ooze confidence. Now there was a dangerous quality to him, and it completely towed me in.
His lips lowered to mine and before I thought about why I was doing it, my eyelids closed. His scent swirled around me, piney and earthy, though I doubted it was cologne. Soap, I guessed. My chin tipped up and his warm breath cascaded over my lips, sending droves of tingles down both arms.
I swore I felt his lips touch mine in the briefest brush, but then the handle on the door jiggled, followed by a sharp knock. I reeled off the wood like I'd been shocked, sliding along his torso in my effort to escape. Escape what, I didn't know.
Cade didn't panic, but he did look more cautious than he had a moment ago.
"We should get out of here," I told him in a harsh whisper. "Are you okay to go out?"
"Are you?" He spoke clear as a bell, those two words enunciated perfectly.
If I wasn't so busy being turned on by our almost kiss, I might be impressed.
"Why wouldn't I be?" I answered. Turning my back on him, I unlocked the handle and exited the bathroom, noting that the well-dressed older woman at the threshold appeared slightly inconvenienced. Then Cade exited behind me and her expression shifted to positively scandalized.
"We thought this was the kitchen," I said with a smile, but my excuse made zero sense.
When she latched the bathroom door, I turned to see Cade smiling. Dimple and all. Not gonna lie, my knees went a little gooey.
"K-kitchen," he repeated.
"Shut up," I murmured, then I beelined for the bar, where I collected my purse from Rena, said a quick goodbye, and drove straight home.
But on the way, I noticed I was smiling too. All because of the almost kiss in Oak & Sage's ladies' room.
Excerpt. © Reprinted by permission. All rights reserved.

Book Info:
Cade: I tried. I really tried. I should be out of this small town by now, finishing my law degree and partnering up with my buddies, but I couldn't resist one last street race. Now I'm sidelined in the hospital, and while my injuries will heal, I'm not so sure my voice will return. What kind of attorney can't talk? Yeah, exactly. I'm afraid that I won't be able to come back from this . . . until Tasha Montgomery reawakens every competitive bone in my body.
Tasha: I nearly watched Cade Wilson die on that lonely stretch of road. He's damn lucky just to be alive, even if he doesn't realize it. I know he's destined for bigger and better things, but I don't mind helping him get there as he relearns everything he took for granted. Cade's a good student, a real perfectionist; I can tell how much his stutter bothers him. But when he lets his kisses do the talking, everything else disappears. And one day, maybe he'll be able to tell me that he wants me—as much as I want him.
Book Links:

Meet the Author: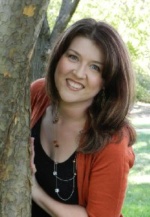 Jessica is a contemporary romance author, artist, dreamer, wife, and den mother. To keep up with the latest news and book releases visit www.jessicalemmon.com.
Twitter: @lemmony
Facebook: https://www.facebook.com/AuthorJessicaLemmon