Today it is my pleasure to Welcome author
Dana Marton
to HJ!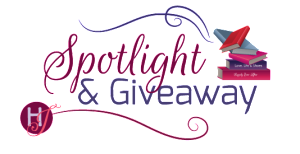 Hi Dana and welcome to HJ! We're so excited to chat with you about your new release, Silent Threat!
Please summarize the book for the readers here: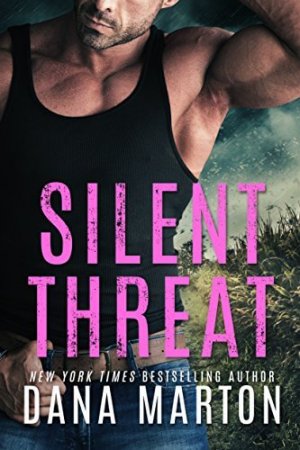 A former Navy SEAL, Cole Makani Hunter has returned home from a disastrous black ops mission without his best friend, his hearing, or the use of his right arm. So when his ex–commanding officer assigns him to an undercover mission at a rehab center for vets to discover who leaked sensitive military information to an enemy, he'd rather be anywhere but there. Almost immediately, Cole finds himself at odds with Annie Murray—a peace-loving ecotherapist whose dream is to open an animal sanctuary out of her home. While the two seemingly have nothing in common, their spirited arguments soon fuel a passion for each other.
But just as things begin to heat up between therapist and patient, dangerous complications arise. So does the past—and a shocking revelation that puts Cole and everything he now holds dear in the path of a murderous traitor.

Please share the opening lines of this book:
An hour before his death, Mitch Moritz was in as good a mood as he'd ever been.
Please share a few Fun facts about this book…
The heroine runs an animal sanctuary out of her garage—including baby skunks!
The book features a potbelly pig called Dorothy and a one-eyed donkey called Esmeralda.
And lamas. Who have the unfortunate tendency to run away and cause havoc in town.
What first attracts your hero to the heroine and vice versa?
The hero has been through hell. He's a former Navy SEAL with PTSD and some severe injuries. He's attracted to the heroine's peace. Annie has such a reserve of peace inside her. Her strength comes from her kindness and empathy. To Cole, strength means physical strength. She's completely out of his realm of experience. He thinks it's plain nuts to be that open and allowing oneself to be emotionally vulnerable, but on the other hand, it utterly fascinates him and he's compelled by her.

Using just 5 words, how would you describe hero and heroine's love affair?
Destined, necessary, heart-melting, poignant, funny.
(Also, the person who came up with this question is a sadist.)

What can you share about their first kiss…
(This is after Annie jumps into the pool with her clothes on, and everything becomes see-through as she comes out. Cole tries not to stare. He really does. The scene is from Annie's POV.)
OK, so Cole was into nipples. Like really into them. God, the look in his eyes. A nipple fetish? It happened. It had nothing to do with her. Could have been worse. He could have focused on all her flabby spots revealed by her plastered-on clothes.

Maybe any nipple would have riveted his attention. According to his file, he'd been depressed for a while. By his own admission, he'd spent a month locked into his apartment with nothing but his weapons for company. Before that, he'd been in a hospital and rehab. The last time he'd seen nipples might have been a long while back. With hers right in his face, he was just remembering what they were.

She tossed the wet towel on a plastic chair.

He snapped the dry one open. "Arms out."

When she obeyed, still bamboozled by the sight of so much naked male chest so close to her, he wrapped the towel around her gently, lopsided, the right side hanging lower than the left. His hands didn't drop away from her body when he was finished.

His gaze slipped to her lips. The air between them thickened, charged with undisguised desire.

His fingers clenched on the terrycloth. His jaw tightened. His warm breath fanned her face. "I wasn't going to do this, dammit."

And then he kissed her.

She was no tough cookie. She capitulated the second his lips touched hers. Her body simply said yes and went for it.
Excerpt. © Reprinted by permission. All rights reserved.
If your book was optioned for a movie, what scene would you use for the audition of the main characters and why?
When Cole first sees Annie with the baby skunks she's fostering. He longs for all that softness and love and nurturing, but he doesn't think he deserves it. Him watching her and thinking that is heartbreaking.

What are you currently working on? What other releases do you have planned for 2017?
I have another release in June, THREAT OF DANGER, a novel connected to SILENT THREAT, the hero being one of Cole's navy buddies. It's a story of returning to that first love of our life, realizing it's more than that, and allowing it to become the love of a lifetime.

Thanks for blogging at HJ!
Giveaway:

Ebook: Silent Threat (Mission Recovery Book 1) by Dana Marton
To enter Giveaway: Please complete the Rafflecopter form and

Leave a comment with your thoughts on the book…
Meet the Author:
Dana Marton is the New York Times bestselling author of the Agents Under Fire series, the Hardstorm Saga, and the Broslin Creek novels. She is the winner of the Daphne du Maurier Award for Excellence in Mystery/Suspense, the Readers' Choice Award, and the RITA Award. For more information about Marton and her work, please visit her at www.danamarton.com or on Facebook at www.facebook.com/danamarton.