Today it is my pleasure to Welcome author
Emma Hart
to HJ!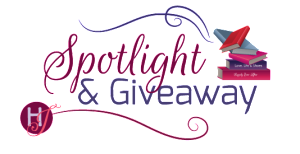 Hi Emma and welcome to HJ! We're so excited to chat with you about your new release, Sin!
Please summarize the book for the readers here: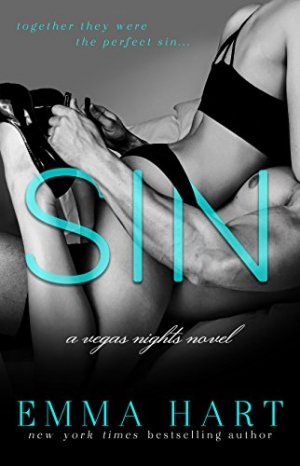 Dahlia Lloyd recently inherited her family's bar after her father's death, and she comes up against the powerful Fox family who want to add The Scarlet Letter to their chain of Vegas strip clubs. Damien Fox is the enigmatic man determined to buy her business, but he soon comes to realise that she's not the pushover he expected her to be, and that the two of them are more alike than they both thought.

Please share the opening lines of this book:
It didn't feel real.
Staring at the book-themed bar that was now mine, I sighed. It was all I could think about. It wasn't real. It was a dumb dream that I'd wake up from if only someone would punch me in the face.
Please share a few Fun facts about this book…
1 – I actually plotted this book while in Paris in 2014. It was quite different then, but the theme of Damien trying to buy the bar stayed.
2 – It's one of my longest books to date (Around 93000 words) which wasn't helpful for my deadline, because I'd allowed for 85000.
3 – The book is dual POV, but mostly in Dahlia's. It kept Damien a mystery for the longest time, and that was fun.
Please tell us a little about the characters in your book. As you wrote your protagonist was there anything about them that surprised you?
I think Dahlia's strength surprised me the most. The book opens with her having been with family since her father's death, and the attempted purchases of the bar by Damien was what brought her home. She had to drop pretty quickly into full business owner mode and handle this arrogant, determined man who just wouldn't give up.
For Damien, it was his softer side. He's an enigma through a lot of the book – his POV is every 4 chapters up until the end – so although I knew why he was quite cold and guarded, I got to see as Dahlia chipped through his outer shell and take that journey with them.
They're both very strong, hard-headed characters, so they're absolute equals in just about every way, which makes for some great tension.
If your book was optioned for a movie, what scene would you use for the audition of the main characters and why?
Their first kiss, without a doubt. They have explosive chemistry, and the push and pull between desire and propriety (given that they're business rivals and don't really like each other!) is in overdrive in this scene. There's sass, heat, and that "Oh hell, we can't fight this anymore" moment. Below is a very short part of what's a very long scene! 🙂
"Just when I think you might be halfway decent, you open your mouth and prove me wrong yet again."
He leaned in, cupping my jaw. "There are other things I could do with my mouth that would prove you right."
"I doubt it. I'm sure they'd all prove you to be a dick."
"If you want a dick, I can oblige there, too."
"Not yours," I snapped.
"Dahlia." His fingers tightened, splaying from my chin to my neck, holding my face perfectly in position. His lips were inches from mine when he spoke again. "Sweetheart, if you had any idea what I could do with my mouth, you'd be on your back with my face between your legs."
A shiver rushed down my spine.
"I did gymnastics for fifteen years. Put your face between my legs and I'll crush your skull."
He laughed low. "You were a gymnast? That doesn't make me less attracted to you. That tells me you're flexible."
"You're right, I am. I can suck your dick and kick you in the head at the same time."
"That defies physics."
"So does the fact you won't shut the fuck up."
More laughter. More spine-tingling laughter combined with a heart pounding tightening of his fingers as they slid along my skin.
He gripped his fingers into my hair, wrapping his strong hand around the base of my skull and pulling me closer to him. A breath of air separated our lips, and I knew that my strong exhale danced across his lips the way every one of his breaths did to mine. "There are plenty of things I can do that are better than shutting up. I could talk, read you a story, quote Shakespeare…"
His eyes met mine.
"Kiss the fuck out of you."
The deep breath I'd been missing came hard.
"Don't you—"
"Dare?" he breathed in response. "Why? You gonna stop me, sweetheart? If I hoisted you onto that counter and kissed you, you'd push me away? Try again—tell me another fucking fairytale, because you'd melt."
"Once upon a time, the princess knight met an asshole masquerading as a prince. She kicked his ass," I snapped, once again pushing his arm out of the way.
This time, it worked.
His arm buckled, freeing enough space for me to scoot aside.
I failed in my escape.
Damien gripped my wrist.
Tugged.
Yanked.
Pushed.
Shoved.
My ass pressed against the counter behind me.
His chest slammed to mine.
My heart pounded.
His fingers slipped between mine.
My hands pressed to the cold stone.
His knee pushed through my thighs.
My stomach flipped.
His lips touched mine.
Firmly.
Fearlessly.
Ferociously.
Excerpt. © Reprinted by permission. All rights reserved.

What do you want people to take away from reading this book?
For Dahlia and Damien, their story is about the both of them coming to terms with the losses in their past and being able to move on with a sense of peace. I think that's it–that even when you're hurting, one day, you will be able to make peace with the things that hurt you, and it will probably come from the most unexpected place.
What are you currently working on? What other releases do you have planned for 2017?
I'm currently working on the second standalone in the Vegas Nights series, LUST. It follows Damien's younger sister and how she finds her own peace with her life with the help of a hot cop seeking his own redemption. Both are single parents of relatively young children, so it's super fun. The first two chapters are actually in the back of SIN, and LUST is available for pre-order with a release date of September 12th. Keep an eye out for the cover on July 28th!
My next release after that is a second chance standalone set in a small town. I haven't released any details (in fact, this is the announcement! 😉 ) but I'm super excited. It'll be a more contemporary, romcom story which will be a nice change from the heavier subjects in the Vegas Nights books.

Thanks for blogging at HJ!
Giveaway:

A signed paperback copy of SIN (Vegas Nights, #1) by Emma Hart
To enter Giveaway: Please complete the Rafflecopter form and Post a comment to this Q:

As authors, we tend to pick well-known major cities or smaller, generally fictitious towns for our story settings. Which is your favourite? Do you prefer the familiarity of the cities or the fun unknown of the made-up towns?
Book Info:
Sex. Lust. Lies.
New York Times bestselling author, Emma Hart, brings the heat and heart in a brand-new series of sexy standalone novels, starting with SIN…
Damien Fox lived up to his name.
Cunning, sly, and dangerous, fifty percent of Vegas' strip clubs were his.
Whatever he wanted, money, attention, women, he got.
And now he wanted to buy my bar, no matter the cost.
I wanted him to go to hell on a first-class ticket.
He played a dirty game, and I followed his rules. I let him think he would win.
Despite our differences, it was clear to see that we were no more than two broken hearts colliding in the darkness.
Closed off, sexy, and holding a pain that would crush a lesser man, he was the ultimate sin.
One I couldn't deny myself, even though I knew better than to trust a fox…
Book Links:


Meet the Author: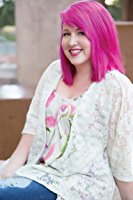 Emma Hart is the New York Times and USA Today bestselling author of over twenty novels and has been translated into several different languages. She first put fingers to keys at the age of eighteen after her husband told her she read too much and should write her own.
Four years later, she's still figuring out what he meant when he said she 'read too much.'
She prides herself on writing smart smut that's filled with dry wit, snappy, sarcastic comebacks, but lots of heart… And sex. Sometimes, she kills people. (Disclaimer: In books. But if you bug her, she'll use your name for the victims.)
You can find her online at www.emmahart.org, www.facebook.com/emmahartbooks, or join her reader group at http://bit.ly/EmmaHartsHartbreakers. Connect with her on Instagram or Twitter using the handle @EmmaHartAuthor.
Connect: FACEBOOK / TWITTER / GOODREADS / AMAZON AUTHOR PAGE