Today it is my pleasure to Welcome author
Lauren Blakely
to HJ!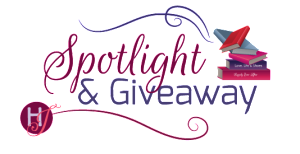 A sinfully sexy new romance novel from Lauren Blakely, author of the New York Times Bestselling Seductive Nights series….


Hello! Thank you for having me.

Please summarize the book for the readers here: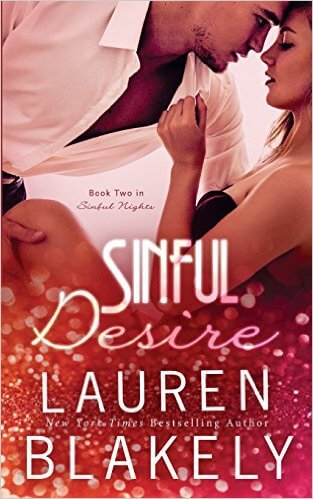 SINFUL DESIRE is book two in SINFUL NIGHTS, a four-book series. Each full-length novel features a new couple. This high-heat, high-stakes sexy romance series follows the Sloan family as each sibling falls madly in love against the backdrop of sin, money, greed, passion, mystery and suspense…

Please share the opening lines of this book:
The light was playing tricks on him.
The golden haze of the late afternoon sun, and its halo glow, was some
kind of illusion. No way, no how, was it possible for anyone to be so
gorgeous that she actually shimmered.
Please share a few Fun facts about this book…
Research for Sinful Desire was a blast! It entailed searching or pin-up dresses, sexy aprons, Aston Martins, sex on a car, sex in limo, sex on the hood of a car, as well as La Perla lingerie, how to play pool, and mojitos.
If your book was optioned for a movie, what scene would you use for the audition of the main characters and why?
Sophie and Ryan have electric chemistry, starting with flirty banter
and rocketing straight into the bedroom. This scene – following their
first encounter – showcases how they interact with each other.
"So you wouldn't be a gentleman if we weren't in front of all these people?"
"I would absolutely not be a gentleman at all," he said, letting his
hand travel along her back. "But for the moment, you have your donors
here to entertain."
She raised her chin and looked at him studiously. "You did your
homework, Mister—" Then she laughed and cut herself off, placing a
finger over his lips. "Don't tell me your name. I prefer to think of
you as the Man with the Green Tie. So we can pretend we hardly know
each other. We can be strangers."
"Strangers can make the best lovers."
"Are you? A good lover?"
"I don't really think you want me to answer that question."
"Why on earth wouldn't I want the answer to that?" she asked, toying
with his tie, her voice a purr that lit up his organs, setting every
last part of him on fire.
He shook his head. Pressed his lips near her ear. Whispered. "I think
you'd rather I show you."
What do you want people to take away from reading this book?
I hope they'll be hot, bothered and ultimately sated! And I also hope
they'll see the power of love, trust and passion to transform a man
and a woman into their best selves.
What are you currently working on? What other releases do you have planned for 2015?
The next book in the Sinful Nights series is Sinful Longing and it
releases in Nov!
The sexy and suspenseful SWEET SINFUL NIGHTS is now available across
all retailers!
✦ Amazon US
✦ Amazon UK
✦ iBooks US
✦ iBooks UK
✦ B&N
✦ Kobo

Thanks for blogging at HJ!
Giveaway:

One signed copy of SINFUL DESIRE-US/Canada Only
To enter Giveaway: Please complete the Rafflecopter form and Post a comment to this Q:

What is your biggest desire? What would be your perfect sinful night?
Excerpt from SINFUL DESIRE:
She studied his face, unsure if the uncertain look in his eyes
suggested that a past ménage was a deal-breaker. She didn't want to be
judged for her past, even though she didn't have one. She needed to
know Ryan wasn't that kind of person. "Would it bother you if I had?"
"No," he said immediately, then waited for her answer.
She shook her head. "I didn't have a threesome. I don't want to be shared."
He pushed away from his side of the booth, stood up, and moved in next
to her. Draping an arm around her possessively, he pulled her close,
then brushed his finger along her jawline. "If you were mine, I'd
never share you," he said, his deep, sexy voice sending goose bumps
over her flesh.
"Is that so?"
He cupped her shoulder in his strong hand, his fingers brushing along
her bare skin. "I'd never let anyone else touch you. The thought of it
already drives me mad. And I'd never stop touching you," he said, then
dropped his mouth to her lips and kissed her hard, as if he were
marking her.
Her mind went hazy. Sparks raced madly in her bloodstream, all from a kiss.
He pulled away. "If you were mine, you'd only be mine. And I'd satisfy
you every night. Every day. Every morning. Every single time," he
said, claiming her lips once more. Roughly. So damn roughly that it
sent a charge through her. Every kiss was an assertion. Every touch
was ownership. His words said if, but his body said you're mine.
She felt like his. It was crazy to feel that way so soon. But tell
that to her heart, beating furiously from his possessive words. "You
would satisfy me every time. You already do," she said in a breathy
whisper, her voice feathery soft now, as he crowded her in.
His throat rumbled. "If you were mine, I'd never let you want for
anything. I'd take care of you and all your needs. All the time.
Anytime. Whatever you needed, I'd give you," he said, and his words
set her on fire. They were so hypothetical, but so damn appealing.
They made her want him again.
Excerpt. © Reprinted by permission. All rights reserved.

Book Info:
This book contains Lauren Blakely's hottest, dirtiest, and most dominating hero ever! Panties optional when reading this sinfully sexy STANDALONE novel in the NYT Bestselling Sinful Nights series!
He gave her the most mind-blowing night of pleasure ever. He made her want to get down on her knees. He dominated her in ways she'd only dreamed of. And she didn't even know his name…
Control.
It's what Ryan Sloan values most. Control of his business, control of his secrets, control of his days and nights. With the way his life spiraled in the past, he needs to stay in charge of his present.
Giving up control.
It's what Sophie Winston craves. After a wildly successful career, she's stepped away from the business world and is now focused on her work as her city's most noted philanthropist.
When she meets Ryan Sloan, the chemistry is scorching, and utterly undeniable. Their desire for each other runs red hot. He wants everything she's willing to give him in bed, and she wants him to take her to new heights as only he can.
Soon, he has to have more. All of her — heart, mind and body.
The only trouble is, he hasn't been honest about how he met her and the dangerous connection he has to her brother.
When the truth is revealed, he'll have to give more of himself than he's bargained for or risk losing the only woman he's ever let into his heart.
Book Links:


Meet the Author: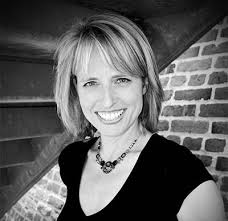 Lauren Blakely writes sexy contemporary romance novels with heat, heart, and humor, and she has had eight books on the New York Times Bestseller list and fourteen on the USA Today Bestseller list. Like the heroine in her novel, FAR TOO TEMPTING, she thinks life should be filled with family, laughter, and the kind of love that love songs promise. Lauren lives in California with her husband, children, and dogs. She loves hearing from readers! Her bestselling series include Sinful Nights, Seductive Nights, No Regrets, Caught Up in Love, and Fighting Fire. She recently released SWEET SINFUL NIGHTS, the first novel in her new sexy romance series Sinful Nights that became an instant New York Times Bestseller. Her new adult forbidden romance, 21 Stolen Kisses, hit e-readers in May and landed on the USA Today Bestseller list. In September, she'll release SINFUL DESIRE, her next title in the bestselling SINFUL NIGHTS series. She also writes for young adults under the name Daisy Whitney. To receive an email when Lauren releases a new book, text BLAKELY + your email address to 678-249-3375 (please use the actual + sign).
Website | Facebook | Twitter |