Today it is my pleasure to Welcome New York Times bestselling author
Jayne Castle
to HJ!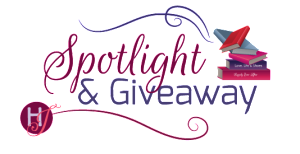 In the mysterious world of Harmony, there are places filled with unexplored marvels. But Rainshadow Island isn't about to give up its secrets…
Please summarize the book for the readers here: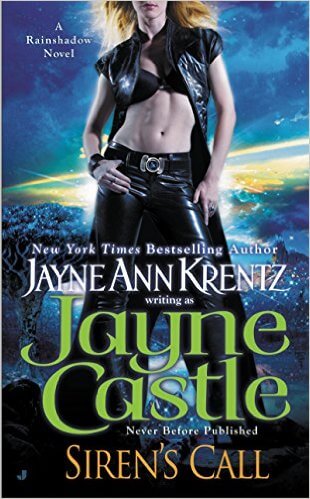 She's a Siren with a killer voice – she can sing a man to sleep…or to his death. Rafe Coppersmith stood her up on their first date. Siren's don't forget stuff like that. Also there is a dust bunny. And some dinosaurs.

Please share the opening lines of this book:
"It was the wedding of the season and it went off flawlessly – right up until the moment when the bridesmaid announced to the bride, the pastor, and the crowd in the pews that the groom had murdered his first two wives."
Please share a few Random facts about this book…
Readers who enjoyed my Dark Legacy series (written under my Jayne Ann Krentz name) will probably be interested in SIREN'S CALL because the hero is a future descendant of the Coppersmith family featured in COPPER BEACH and DREAM EYES.
Also, this is the set-up book for the start of a new adventure on Harmony. In the next book the action will shift from Rainshadow Island to the Ghost City, otherwise known in Harmony legends as The City of Ice and Fog. Weird doesn't begin to cover it.
Please tell us a little about the characters in your book. As you wrote your protagonist was there anything about them that surprised you?
I never know my characters until I'm at least half way through the story. This one was no different. So, yes, there were a lot of surprises along the way.
What, in your mind, distinguishes this book from other books out there in the same genre?
I have absolutely no idea. I haven't ready any others. I just love the notion of music having a paranormal vibe. This isn't the first time I've had a character with a dangerous musical talent.

The First kiss…
Not. He stood her up.

Did any scene have you crying or laughing (or blushing) while writing it?
"It was the song that every mother since time immemorial had sung to her baby, the song the child would hear on some level all of his or life: a ravishing song of maternal love. Tears gathered in Ella's eyes."
What have you learned about your own writing process/you as an author while writing this book/series?
No two books get written the same way. Each time the process is a little different.

What are you currently working on? What other releases do you have planned for 2015?
Just finished my Dec. 8 release, SECRET SISTERS (written under my Jayne Ann Krentz name). I'm really excited about this one. It feels like this is where I've been going with my writing for a while now in my contemporary world. And suddenly I'm there.

Thanks for blogging at HJ!
Giveaway:

Print copy of Siren's Call (Rainshadow series) by Jayne Castle 
To enter Giveaway: Please complete the Rafflecopter form and Post a comment to this Q:

Most people don't know that I write under three names — Jayne Ann Krentz, Amanda Quick and Jayne Castle. I'm curious to know how many readers here on the blog are aware of my three worlds.
Book Info:
In the alien catacombs of Rainshadow, there are creatures whose compelling songs lure the unwary to their death. That's why Rafe Coppersmith, hired to clear out the catacombs for exploration, needs a music talent. He's knows the perfect one, but she probably doesn't want anything do with him…
Ella Morgan had once fallen hard and fast for Rafe, but then he disappeared for months…and he's not about to tell her why. Ella, too, has secrets that only her dust bunny knows. She's not just a music talent, she's a Siren: a paranormal singer capable of singing men to sleep—or to their deaths.
But once on Rainshadow, Rafe and Ella will learn that surrendering to passion doesn't come without risks—and fighting fire with fire only adds to the flame…


Meet the Author: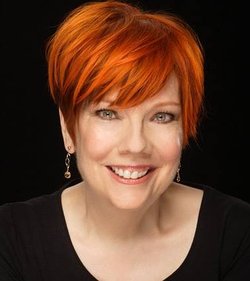 The author of over 50 New York Times bestsellers, JAYNE ANN KRENTZ writes romantic-suspense in three different worlds: Contemporary (as Jayne Ann Krentz), historical (as Amanda Quick) and futuristic (as Jayne Castle). There are over 35 million copies of her books in print.
My Facebook page is the best way to get in touch with me. https://www.facebook.com/JayneAnnKrentz?ref=hl