Today it is my pleasure to Welcome romance author
Debbie Herbert
to HJ!
 Hi Debbie, Welcome to HJ!
What would you say are the best things about being a writer?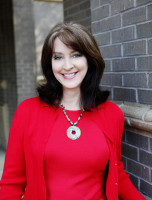 1. The flexible hours
2. The sloppy – er – casual work attire.
3. Satisfaction of creative expression.
4. It's exciting — you never know what might show up in the next email from a reader or editor or agent.
 Let's talk about your newest release: Siren's Secret
If you had to summarize the book for the readers here
Deep in a bayou, a mermaid, Shelly, witnesses a serial killer dumping the body of his latest victim at sea. They each now know each other's secrets and by land or by sea the end approaches for one of them. Shelly is in love with the bayou's sheriff who slowly begins to suspect hs girlfriend knows something about the killer he's trying to find. Thier love is tested when she must decide whether to reveal her deepest secret to him.
Please tell us about the characters in your book?
Shelly is a shape-shifting mermaid, looked down on by merfolk because her father was human. Kind and beautiful, she is nevertheless lonely and vulnerable, feeling like she doesn't belong in either the human world or undersea.
Tillman has an extreme sense of loyalty and duty — to the point it has caused problems in his past relationships.
Was it love at first sight for your characters? If not what was the pivotal moment of change?
More attraction at first sight, not love. A crisis forces them to open up to one another and learn to trust again.
If your characters could go back in time and change one thing what would it be? Why?
Shelly would insist her mother leave her father and return to the sea. Her mother was trapped in a failed marriage and died sickly and unhappy. This has skewed Shelly's belief in finding love with a human male.
Tillman would demand his mother seek treatment for her drinking before it forced him to limit his career choice and ended an engagement.
What scene did you have the most fun writing? Why?
I don't know what it says about me, but I enjoyed writing the chapter's from the villain's point of view. Here's a snippet where he visits Tia, a voodoo witch, and recalls an incident from his childhood:
Melkie had picked up the globe. Instead of the usual plastic orb with a trapped Santa Claus and snow swirls, this glass object had a mermaid figurine suspended in blue-tinted water. He had picked it up and shaken it, sending white-and-pink sand swirling around the mermaid.
Whack. A burst of pain had slashed hotly against a cheek.
"Put that down," Mom had screamed. The globe slipped from his grasp onto the cheap linoleum and rolled. The wooden base broke off.
Could this really be the same one? Melkie picked it up and squinted at the pedestal.
"I hot glued it back on," Tia said. "That hot glue gun was the best damn thing I ever bought. That, and duct tape, pretty much holds everything together around here."
He carefully placed it back on the coffee table. "You remember that day?"
Tia shrugged. "Yer mama is not an easy woman to forget. Heard she died of the cancer a few years back."
Amen and thank heavens for that.
Tia sat across from him, folded hands in her lap. "So what brings you back here?"
Her eyes were smoldering coals, even beneath some weird kind of film at the corners. Probably cataracts, he guessed. Melkie shifted uncomfortably under the direct gaze. He hated anyone looking at him, especially close up. His fists tightened. Why he ought to cut out those eyes…. He forced himself to focus and pointed at the globe. "They real? Mermaids, I mean."
What scene was the hardest to write? Why?
Probably the scene where Tillman initially rejects Shelly when she reveals herself.
She had no choice. But she would keep her eyes closed until the legs formed. She refused to watch the revulsion and shock on his face as he witnessed the shift. Shelly grabbed on to the boat's side and with a strong grip, pulled herself into the boat's backseat, immediately
rolling her face downward to avoid Tillman's eyes.
Nerve synapses twisted and pulsed, rending its usual pain. Shelly muffled her groans. This pain would be nothing next to facing Tillman's rejection. Pain lessened
to a mere tingling in her legs, as if they had been numbed and were reawakening. Inch by slow inch, Shelly raised her eyes.
Tillman staggered backward in stunned belief. His mouth was parted slightly, eyes bewildered. He shook his head as if to obliterate what he'd seen.
Shelly stood and held out her hands. "I'm so sorry."
She leaned toward him and he jerked back so far his body was pinned against the steering wheel.
"It's still me—Shelly."
He worked his mouth and cleared his throat. "No." His voice was gruff. "No," he repeated, harsh and cold, anger replacing shock.
Shelly dropped her hands.
"I don't know who you are anymore."
How did your character spend the week just before the story starts?
Shelly worked during the day as an aquatic therapist at the YMCA and swam in the moonlit sea at night, mostly alone. Tillman worked trying to find the killer while taking care of his brother.
Who would you cast in the role of your characters if your book was optioned for a movie?
I would love to see Angelina Jolie as Shelly and Brad Pitt as Tillman. Their on-screen chemistry was amazing in "Mr. and Mrs. Smith."
What are you currently working on? What other releases so you have planned for 2013 into 2014?
I just finished book two of this Dark Seas series which takes up the story of Shelly's cousin, Jet. Jet is the opposite of Shelly — a bit dangerous, edgy and almost on the wrong side of the law. She's trying to reform her life when her modern-day pirate boyfriend is released from prison and wants back in her life. Next, I'm working on a mermaid novella for Harlequin Cravings.
Thanks for blogging at HJ!
Giveaway:

A signed copy of Siren's Secret.
To enter Giveaway: Please complete the Rafflecopter form and Post a comment to this Q:

I've always had a fascination with mermaids. I see them as symbols of feminine power and strength. What's your favorite paranormal character – a fairy? witch? shapeshifter? Why are you attracted to that character?
Except
Surely there was no harm in a little kiss.…
"It's okay," she whispered, fascinated with the darkening of his gray eyes. Tillman wanted her every bit as much as she wanted him. Dangerous territory, her mind whispered. Remember what happened to your mother when she fell in love with a human. Shelly squeezed her eyes shut, determined to drown the demon voices of doom. She had wanted to get close to him for so long, had fantasized about this moment for over a year.
His lips were upon hers, hot, demanding and probing. She was drowning in sensation, her bones and blood liquefying in pools of desire. The sweet, fierce hotness made Shelly's toes curl into the warm sand. The pounding of the waves matched the pounding in her blood.
Book Info:
Shelly Connors's worlds—on land and in the sea—are turned upside down when an evening swim turns into a nightmare. On a sweltering night deep in the bayou, the mystical mermaid witnesses a horrifying act. With a monstrous killer now hot on her trail, her life and the lives of her kin are in jeopardy.
Terrified of becoming the next victim, Shelly has no choice but to turn to Sheriff Tillman Angier. Tillman has had his intense gray eyes on the sultry honey-haired beauty for a while. The feelings are mutual…and impossible to ignore. But he's determined to solve the murders, and he knows Shelly's hiding something. Can she trust him with her deepest secret?
Book Links:
Author Bio
Debbie Herbert writes paranormal romance novels reflecting her belief that love, like magic, casts its own spell of enchantment. Married and living in Alabama, she roots for the Crimson Tide football team. Her oldest son, like many of her characters, has autism. Her youngest son is in the U.S. Army. A past Maggie finalist in both Young Adult & Paranormal Romance, she's a member of the GA Romance Writers of America.
Website | Facebook | Twitter |