Today it is my pleasure to Welcome author
Kimberly Kincaid
to HJ!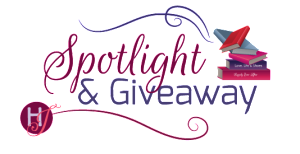 Hi Kimberly and welcome to HJ! We're so excited to chat with you about your new release, Skin Deep!

Hey everyone! It's so great to be back here with you all!

Please summarize the book for the readers here: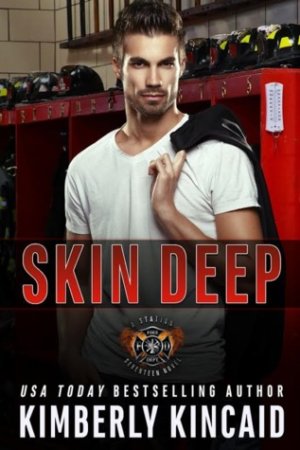 Skin Deep is the first full book in the Station Seventeen series. It features a firefighter and the cop who (he thinks) botched a case that put his sister's life on the line, and follows them as they have to team up to catch a killer.

What's your favorite line(s) from the book?:
Oh, I have a lot of them–Kellan and Isabella were a lot of fun to write. But there's a moment where he realizes his feelings for her run pretty deep, and he tells her, "I want to feel everything, Isabella. I want to feel you." That moment has a lot of impact, I think.
When you sat down to start this book, what was the biggest challenge you faced? What were you most excited about?
This is my first full romantic suspense, so it was pretty unnerving to write in a new subgenre. I was really nervous writing a bad guy! But the action parts were so much fun. I really loved writing on those days in particular.
Please tell us a little about the characters in your book. As you wrote your protagonist was there anything about them that surprised you?
Kellan is a former Army Ranger with some ghosts and Isabella has a very tough past to reconcile. They were very emotional on their own. When I got them together on the page, they were pretty intense. But they also manage to balance each other out, which I thought worked well. Sometimes getting two intense characters on a page is hard because they get overwhelming. But I was happy to see that these two really complemented each other.
What have you learned about your own writing process/you as an author while writing this book?
Research is key! I had to dip into some kind of scary psychological profiles to get my antagonist just right. Writing a bad guy is creepy! On the days when I wrote those scenes, I definitely had to decompress a bit.

The First kiss…
Happens when they're undercover at a sex party. And that's all I have to say about that 🙂

Did any scene have you crying or laughing (or blushing) while writing it?
The first sex scene is pretty racy. I think it really fits the situation, but even as I was writing it, I kept thinking, oooookay. They just went there! I won't spoil with anything farther, but when you get to it…have a cold drink handy, ha!

If your book was optioned for a movie, what scene would you use for the audition of the main characters?
Oh, without a doubt it would be the scene where Kellan and Isabella go back to the scene of the first fire together. There's a lot of tension because they're attracted to each other, but mad at each other for a previous misunderstanding, and neither one of them wants to back down even though they both know they need to work together. It's one of my favorite scenes in the book.

Readers should read this book….
If you like edgy, sexy romantic suspense, this is up your alley! Also, I'm not kidding about the cold drink. Go grab one. Maybe two!

What are you currently working on? Do you have any are up-coming releases?
I'm writing the second book in the Cross Creek series, Crossing the Line, which will be out in August 2017 (the first book will be out in February!) Then I've got a Station Seventeen novella that will be part of the Hot On Ice anthology (March 2017), and another Station Seventeen novel slated for midyear 2017. I'm a busy girl!
Thanks for blogging at HJ!
Giveaway:

Digital copy of DEEP TROUBLE (the prequel to SKIN DEEP, although both books stand alone) Open internationally.
To enter Giveaway: Please complete the Rafflecopter form and Post a comment to this Q:

I'm really excited to be writing romantic suspense. Tell me–who are some of your favorite suspense authors?
Excerpt from Skin Deep:
Kellan made his way up Washington Boulevard, where he'd parked yesterday morning before shift. Funny how quiet the city could be before things like rush hour and regular workdays kicked in, all soft sunlight and clean storefronts. He slid in a breath of cool air, scanning the sidewalk and the two-lane thoroughfare where Station Seventeen was situated.

He saw the woman leaning against his '68 Camaro from forty feet away.

Kellan's pulse flared even though his footsteps never faltered. Long, denim-wrapped legs leading to lean muscles and lush, sexy curves. Loose, confident stance that spoke of both awareness and strength. Long, caramel-colored hair that she tossed away from her face as soon as she saw him coming, and God dammit, that was the second time this week he'd been blindsided by Isabella Moreno.

"What are you doing here?" he asked, wincing inwardly as the words crossed his lips. Not that he didn't feel every inch of the attitude behind them, because after her fuck-up had put his sister's life in danger three months ago, he so did. But slapping his emotions on his sleeve wasn't on Kellan's agenda, good, bad, or extremely pissed off. Of course, Isabella already knew he was chock full of the emotion behind door number three, anyway.

She pushed herself off the Camaro's cherry red quarter panel, sliding one hand to her unnervingly voluptuous hip while the other remained wrapped around a cup of coffee. "Waiting for you."

"I got that." His tone left the what-for part of the question hanging between them, and Kellan had to hand it to her. Moreno wasn't the type to mince words.

"I need a favor. I want you to walk me through the scene of Monday's fire."

Jesus, she had a sense of humor. Also, balls the size of Jupiter. "You want me to take you back to the scene of a fire that gutted a three-story house just to give you a play by play?"

She nodded, her brown eyes narrowing against the sunlight just starting to break past the buildings around them. "That about sums it up, yeah."

"It's a little early for you to be punching the clock, isn't it?" he asked. Most people weren't even halfway to the door just shy of oh-seven-hundred on a weekday morning.

Moreno? Not most people, apparently. "What can I say? I'm feeling ambitious."

Kellan resisted the urge to launch a less-than-polite comment about her work ethic, albeit barely. "I already told you and Sinclair everything I know."

"Okay." Her shoulders rose and fell beneath her dark gray leather jacket, easy and smooth. "So humor me and walk me through it again anyway."

His sixth sense took a jab at his gut, prompting him to give the question in his head a voice. "Is this part of the investigation?"

"Why do you ask?" she said, and yeah, that was a no.

"Because you called it a favor, and you just answered my question with a question."

Moreno paused. "I'm a cop. We do that."

Nope. No way was he buying this. Not even on her best day. "And I'm a firefighter who's not interested in putting his ass in a sling just to humor you with an unsanctioned walk-through."

The RFD might offer a little latitude on firefighters revisiting scenes—a fact Kellan would bet his left nut Moreno damn well knew—but just because he'd worked the job didn't mean he had carte blanche to prance through the place like a fucking show pony now that the fire was out.

Not that a little thing like protocol seemed to bother Isabella in the least. "Your ass will be fine. I'll take full responsibility."

"I'm pretty sure I've heard that one from you before."

The words catapulted out before Kellan could stop them. Moreno flinched, just slightly, but it was enough. "Look, I need to get back onto that scene," she said. "Are you going to help me or not?"
Excerpts. © Reprinted by permission. All rights reserved.

Book Info:
Where there's smoke…
For firefighter Kellan Walker, checking his emotions at the door doesn't just keep him on the level. It keeps him alive. A gut-wrenching find at the scene of a blaze threatens to blow his ironclad composure, but when the detective assigned to the case is the same woman who put his sister's life at risk three months ago, all bets for Kellan being calm, cool, or collected are definitely off.
There's bound to be fire…
Keeping people safe is Isabella Moreno's number one priority, no matter how tough the case. Working without solid leads and with the gorgeous, broody firefighter who believes she's responsible for endangering his sister on a previous case isn't ideal. But someone is hurting women in the here and now. Isabella will do whatever it takes to find justice.
As Kellan and Isabella reluctantly team up to catch a criminal, they realize they have more in common than they'd ever imagined. With every move, the stakes grow higher and the passion sizzles hotter, but can they race against the clock and the odds to catch a killer? Or will they lose their hearts–and their lives?
Meet the Author: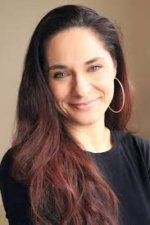 Kimberly Kincaid writes contemporary romance that splits the difference between sexy and sweet and hot and edgy romantic suspense. When she's not sitting cross-legged in an ancient desk chair known as "The Pleather Bomber", she can be found practicing obscene amounts of yoga, whipping up anything from enchiladas to éclairs in her kitchen, or curled up with her nose in a book. Kimberly is a USA Today best-selling author and a 2016 and 2015 RWA RITA® finalist and 2014 Bookseller's Best nominee who lives (and writes!) by the mantra that food is love. Kimberly resides in Virginia with her wildly patient husband and their three daughters. Visit her any time at www.kimberlykincaid.com or come check her out on Facebook (www.facebook.com/kimberly.kincaid1) and Twitter (@kimberlykincaid).
Website | Facebook | Twitter |