Today it is my pleasure to Welcome author
Mimi Jean Pamfiloff
to HJ!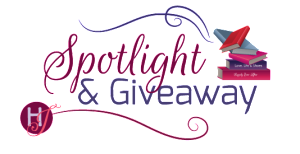 Hi Mimi and welcome to HJ! We're so excited to chat with you about your new release, Skinny Pants!

Hello, beautiful ladies! And thank you, HJ, for having me back!

Please summarize the book a la Twitter style for the readers here: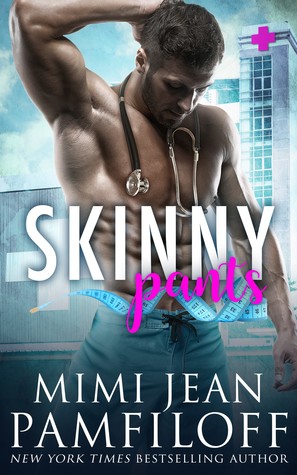 She Accidentally Catfished the Perfect Guy.
But will he ever love the real Macie?
#DoctorRomance #Friendzone #NotThisTime

Please share the opening lines of this book:
Why does that man think he's God's gift to women? Nurse Macie Franklin thought while staring at Dr. Chad Bollinger, who'd just come from exam room three and made a pit stop to flirt with one of the new nurses.
"He's so scrumptiously tasty." Kirsten sighed, standing a few feet away at Macie's side in the nurses' station. "Something about him makes me want to ovulate, bend over, and give up all my hopes and dreams just to wash his dirty underwear and make him coffee in the morning."
Please share a few Fun facts about this book…
Fact #1: The heroine, a nurse working in Napa Valley, was inspired by my wonderful aunt who's been an RN for over 30 years and lives in that area.
Fact #2: Part of the book was inspired by the TV show Catfished. It's a delicious train wreck of a show.
Fact #3: SKINNY PANTS was supposed to be book two of the series, but got switched for TAILORED FOR TROUBLE.
Fact #4: Kirsten, the coworker/sidekick, was named after a reader who won a character name contest.
Fact #5: The book is really about self-love, though it is a romance, too.
What first attracts your Hero to the Heroine and vice versa?
It's Jack's looks that first attracts Macie to him. But Macie, our heroine, sees something in him that connects with her, too. As she gets to know him, it's his honesty and down-to-earth disposition that seals the deal.
As for Macie, Jack isn't sure what attracts him, but he suspects it's that she sees the real him, and not just some hot surgeon.

Using just 5 words, how would you describe Hero and Heroine's love affair?
Blindsided by a plot twist!

The First Kiss…
He stood there for a moment and then stepped in, closing the space between them and pressing his firm body against hers.
Macie's breath stuck in her chest as she stared up into his intense green eyes. Electricity hummed in the air around him.
"Fuck it." He speared his fingers through the back of her hair and kissed her hard.
Without revealing too much, what is your favorite scene in the book?
Okay. My favorite scene would spoil the plot twist (oh yes, I love surprising you guys!), so I'll go with the scene where Macie, our heroine, rescues our big strong doctor during a hike!
He growled and did as she asked. "There, you see. Not bad."
"Jesus!" No way was a little hand pressing going to stop the bleeding. It was a long, deep gash. "You're going to need a pressure bandage to get down the hill." She looked at him and then down at her outfit.
Oh, God. I can't believe I have to do this. She whipped her shirt over her head, exposing her pink turbo sports bra and everything else on her upper torso.
"What are you doing?" he asked.
She bit a small hole in the front of her shirt, worked her fingers in, and pulled. "Making you a bandage so we can get you back to the parking lot. I have a first aid kit in my car. Then I'll take you into the ER for some of my handy needlepoint."
If your book was optioned for a movie, what scene would be absolutely crucial to include?
I'd go with the scene where our hero, Jack, comes to Macie's defense with another doctor who has a thing against overweight women:
Oh no. Macie stood behind her station, watching in horror as Dr. Jack Reed—Mr. Cool and Calm—visibly bubbled over like a pot of boiling pasta.
"What gives you the right," Jack snarled, clenching his fists, "to call her that name? Does she look like a fucking cow?"
The Chadster shrugged. "I heard someone call her that once. Must've stuck in my head. Honest mistake."
"Well," Jack poked Chad's chest, "that mistake just cost you everything. Get the fuck out of this hospital."
Readers should read this book …
Because they like a twist in their plot, love a happy ending, and they love being reminded that they're beautiful.
What are you currently working on? What other releases do you have planned?
I'm working on DIGGING A HOLE, Ohellno #3. The story of a super shy intern who gets caught up with her super mean boss. Of course, he's hot, and there's a huge plot twist. But that's what you can expect from all of my books! After that, I'll start working on CHECK, Mr. Rook #3. Woohoo!
Thanks for blogging at HJ!
Giveaway:

WINNER'S CHOICE – Ebook copy or Signed paperback of SKINNY PANTS, plus swag.
To enter Giveaway: Please complete the Rafflecopter form and Post a comment to this Q:

Macie, the heroine, gets in a self-esteem rut when a mean doctor snubs her for her looks. It takes most of the book to dig herself out. What trick do you use to remind yourself how beautiful you are, even if you're not perfect?
Excerpt from Skinny Pants:
"Nurse Franklin." Dr. Reed jerked his head. "Had no idea you'd be here." He stood and offered her his seat. "Come over and help us settle a bet."
With all eyes on her, she got into the mix, nodding and doling out the smiles. "I'll stand, thanks. But wha-what bet?"
Dr. Reed retook his seat, putting them at eye level.
Macie liked being closer to his eyes. They were hypnotic.
Dr. Reed cleared his throat. "Well, these ladies have been arguing for over five minutes. Titanic or The Notebook? Which is the all-time most romantic story ever? I say Titanic."
What the…? Macie refrained from laughing for two reasons. Though this was the sort of question she never, ever expected to come from a closed-off man like this, she wouldn't dare risk insulting him. Two, she'd seen his emails. There was so much more to him than he let on, and she didn't want to discourage him from showing his soft underbelly. A little tenderheartedness in a man was sexy.
The women around them, including Kirsten, began screaming out their votes: "Titanic!" "Notebook!"
"And how would you know about either?" Macie asked, bending toward his ear to whisper.
Dr. Reed shrugged his perfect brown brows in sync with his wide shoulders. "I'm a man of feeling and compassion, secure in myself. Why wouldn't I enjoy a classic romance?" Once again, Macie wondered if he was joking, because while his words seemed funny, his face was all seriousness.
Suddenly, he flashed a grin, and Macie stood there speechless, staring into his eyes, noting his fatal charm. It wasn't the same smile she'd seen in the photo he'd sent, but that didn't matter. Any smile coming from him was heart-stopping.
Thank goodness he doesn't go around smiling all the time. There'd be dead bodies all over the place.
"Okay," she finally spoke up, "the answer is simple."
Dr. Reed waited with one brow raised.
"Hands down, The Princess Bride."
"What!" Kirsten blurted. "Oh, no. No, you did not just go there, nursey!"
Excerpts. © Reprinted by permission. All rights reserved.
Book Info:
SHE ACCIDENTALLY CATFISHED THE PERFECT GUY.
BUT WILL HE EVER LOVE THE REAL HER?
DR. JACK REED has been through hell. His wife cheated on him, broke his heart, and lied for years. But moving on isn't easy, and it's impossible to trust women again. Until he meets Macie, a nurse at his new hospital. There's something about her honest heart that makes him want to fight to get his life back.
NURSE MACIE FRANKLIN was always known as "the fat girl." After decades of failed diets, she doesn't dream of ever being anything but invisible to the opposite sex. One moment of weakness and two glasses of bubbly later, she's in a steamy online chat with "Dr. J-Love" as the fake, size 8, bubbly Catrina.
Their passionate conversation convinces her it's time to make big life changes. But when she goes to see Dr. Reed, the new amazing surgeon everyone's talking about, it's Dr. J-Love! And he's way hotter in person.
They hit it off a second time as friends, but now Macie's heart is at risk of falling hopelessly in love. Will he ever love the real her back?
Book Links: Amazon | B&N | iTunes | Goodreads |


Meet the Author: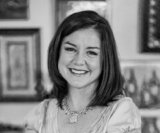 MIMI JEAN PAMFILOFF is a USA Today and New York Times bestselling romance author with over a million books sold worldwide. Although she obtained her MBA and worked for more than fifteen years in the corporate world, she believes that it's never too late to come out of the romance closet and follow your dream. Mimi lives with her Latin Lover hubby, two pirates-in-training (their boys), and the rat terrier duo, Snowflake and Mini Me, in Arizona. She hopes to make you laugh when you need it most and continues to pray daily that leather pants will make a big comeback for men.
Website | Facebook | Twitter | | Instagram |