Today it is my pleasure to Welcome author
Alicia Hunter Pace
to HJ!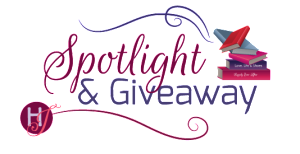 Hi Alicia and welcome to HJ! We're so excited to chat with you about your new release, Slap Shot: Bryant!
Please summarize the book for the readers here: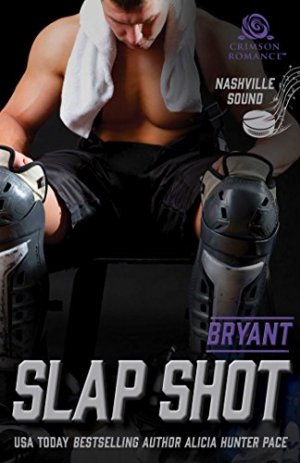 As the daughter of a second rate semi-pro hockey player and sister of Nashville Sound star goalie, Emile Giroux, Gabriella Charbonnet loves the game and has never known anything but the hockey life. Nonetheless, she never has and never will date a hockey player. Not only has Emile asked that of her, she has reasons of her own. She knows that most are not like her father, but she's not taking a chance. She is never going to be a shield between a fist and her child or end up like her mother at the foot of a flight of stairs, dead at the hands of an abusive man.
Nashville Sound defensemen Bryant Taylor might be the best-looking player in the entire NHL and he is definitely the life of every party, but he has a secret he's kept even from his best friend, Emile. After a forced teenage marriage to his high school sweetheart, Bryant's wife and unborn son died during his rookie season. He is never going down that road again. With puck bunnies to warm his bed, he's never even been tempted to try a real relationship.
So when Gabriella and Bryant each hit a rough spot and end up in each other's arms, they know it's a mistake that can never be repeated. Their private reasons aside, a relationship between them would send Emile into big-brother-hell-no orbit.
But in the hockey world, sometimes where there's ice, there's fire, and that fire has a way of burning through good intentions.

Please share the opening lines of this book:
"Have you ever noticed how big Krystal Voleck's feet are? Do you think she's a clown?"
Gabriella Charbonnet almost knew that voice, but only almost. She turned from the Eat Cake pastry shop work counter to look into eyes every bit as blue as the crystallized pansies she had used to decorate the white chocolate and Swiss meringue buttercream cake she was working on.
Bryant Taylor had a big head, but you didn't notice it so much because of those cobalt eyes and that choppy, chin-length hair that was at least twenty shades of blond, from French vanilla to honey caramel.
Please share a few Fun facts about this book…
Hockey moms are a unique breed, and it was challenging to write Bryant's mother. She had to be willful and accretive—and make the mistakes that usually accompany those traits. But at the same time, she had to love her son, truly want what was best for him, and accept that she didn't always know what that was. The goal was to create a character who is hated one minute and loved the next.
The hero's and heroine's families played into this story more than with any of our past books, and keeping up with Bryant's big, Catholic family was daunting at times. Not only were there his parents, six siblings, and their spouses and children to keep straight, but his late wife's large family was close with his own. We actually mixed up a sister and a sister-in-law, but our fabulous copy editor, Stephanie Riva, caught it.
Gabriella is an apprentice pasty chef at Eat Cake in Beauford, and it was fun to spend Halloween with some of the characters from the Beauford Bend series.
Please tell us a little about the characters in your book. As you wrote your protagonist was there anything about them that surprised you?
We knew going in that Gabriella loved baking, designer clothes, and hockey. We did not know she was a Regency romance reader until it popped up on the page.
Bryant surprised us, too. We knew he was good looking, funny, and a protector. We found out he did not go straight to the NHL after playing juniors like we'd planned. He deferred his pro draft offer and accepted a hockey scholarship from Boston College. When he found out his high school sweetheart was pregnant, he was forced to leave three months into his first term and sign an NHL contract.
If your book was optioned for a movie, what scene would you use for the audition of the main characters and why?
This is the scene after Gabriella and Bryant have decided they are going to have sex. This occurs at an engagement party for Emile and Amy held at the Sound owner's mansion. They don't know the lay of the land and they can't get caught. We chose it because it shows humor and chemistry.
"This way." Bryant took her hand and moved slowly toward the spot where he'd found her. She wondered if he was going to leave her there—but she didn't need to wonder long. "Through this door," he said quietly and headed toward the same door that she'd been going to use for her escape route earlier.
"Where does it go?" For all she knew, it might open into a fiery pit of hell. The Davenports had everything else—grand salon, multiple parlors, music room, verandahs for every direction. Why not their own private hell?
"No idea where it goes." But he surged on as if he did. "The Saint probably knows, even if he couldn't tell if it was south or west. Should we find him and ask?" He tilted his head until his hair fell in his eyes. "Or should we just go with it, then? Huh? Just you and me?"
"That door could be a trap. There could be a ledge on the other side. We could be tricked into falling into a dungeon."
He laughed and moved them closer to the door. "I've got to say, I'd be all right with that if it was a private dungeon—because Gabriella Charbonnet, I can't wait to kiss you." He brought his face very close to hers, and for a moment, she thought he wasn't going to wait. "Have you ever done anything crazy, Gabriella—really insane? Like go through a door without knowing if it was bedroom or a kitchen?"
"I don't think houses like this have bedrooms on the ground floor."
He smiled squeezed her hand. "Then I guess we'd better find some stairs." And he opened the door.
Not a ledge with a dungeon or a fiery pit. Just the dining room, with servants replenishing the buffet. The hungry hordes couldn't be far behind. There were also two huge floor to ceiling china cabinets full of crystal—hundreds of pieces.
"Beef Wellington? Highball glass?" Bryant asked as he rushed her toward another door—one that led to a wide sunporch, that led to the outside, which is where they landed before Gabriella could catch her breath.
She almost told him she couldn't leave the party, had to stay, meet Amy's family, be charming. All that was true, but she could do it later. Pickens had said the party would go late.
But there on a dark terrace with more than a little nip in the air, Bryant folded her against him and his mouth was on hers.
She got lost in his mouth, lost in his arms, lost in everything about him. She wanted him. Not with a forever kind of want. Probably not even with a tomorrow kind of a want. But not just a sex-tonight kind of want, either. This was different. She'd wanted men before—wanted sex, though it had been longer ago than she cared to consider. It wasn't just about the warmth in her loins, though there was plenty of that and—angels above and demons below—this man could kiss, oh yes, he could.
There was a steady, familiar, belonging feeling to being in his arms—all backlit with fire.
He lifted his mouth from hers. "It's time to go." His voice was shaky.
"Where?"
"No idea, but we're going there." With that, he took her hand and rushed her toward a door across the way that led inside. "If I were building a house and I put the dining room there"—he seemed to be talking to himself—"I'd put the kitchen here." He opened the door. "Yes! Stairs."
He pulled her inside and they were in a tiny anteroom with a staircase and built-in glass case after case of every kind of drinking vessel known to man.
Bryant noticed, too. "Mary Lou Davenport sure does love her some glasses."
"I can see why she didn't want us drinking out of cans and bottles at this party. She has to justify owning all this crystal. These probably aren't even her favorites—stuck off like this under the stairs."
"The Harry Potter of barware?" He pulled her to him and kissed her again. Now she'd had an outside kiss and an inside kiss—and they both had turned her inside out.
Gabriella pulled away. "The kitchen's right through there. I can hear the pots and pans banging. Do you want me to sneak in there and get you a beer?"
"Tempting, but no. I want you to go up those stairs with me. Come on." He took her hand and in a flash they were halfway up.
What do you want people to take away from reading this book?
When you get involved with someone from a close-knit family, you take the family on, too. You have to find a way to make it work.
What are you currently working on? What other releases do you have planned for 2017?
Another Nashville Sound story: High Stick: Jarrett, to be released February 2018. Next, Body Check: Thor will come your way July 2018.

Thanks for blogging at HJ!
Giveaway:

2 Ebooks: SLAP SHOT: Bryant (Nashville Sound Book 2) by Alicia Hunter Pace
To enter Giveaway: Please complete the Rafflecopter form and Post a comment to this Q:

To what extent would you be willing to defy your family for the love of your life?
Excerpt from Slap Shot: Bryant:
This is the scene where Emile confronts Bryant after the finds out Bryant has been sleeping with Gabriella. It may seem odd that I have chosen to share a scene where the heroine does not appear, but the main characters' families are so important to the story that it seems fitting.
"So you deny that you've been having sex with my sister?" Emile demanded.
There was no easy answer for that. "I deny that it's any of your business."
Emile lunged and would have crawled across the table, but Amy restrained him. "Stop it, Emile. Right now."
"Did you hear him? He as good as admitted that he had sex with Gabriella."
Amy looked miserable.
"Where?" Emile demanded. "Probably right under my nose."
I don't know, Emile. What do you consider under your nose? During your engagement party? Down the hall from you at Thanksgiving? If that's the case, yes. Right under your nose.
"You are not answering me. Where did you disrespect my sister?"
"Nowhere," Bryant said.
"Are you saying you didn't sleep with her?"
Okay. Time to stop cowering and act like a man. You're the only one who can get control of this situation. That's what Gabriella had said. She'd been talking about his family, but it applied.
"I'm not saying I didn't sleep with her, or that I did. I'm saying I've never disrespected Gabriella."
"But I was right. You have been spending time with her behind my back."
"Yes. That I have been doing. Every chance I got. For that I'm sorry—not the spending time with her, but the keeping it from you."
"I asked her to never get involved with a hockey player. She agreed, never even wanted to."
"I'm not sure she is involved with me. For what it's worth, I love her."
"That's not the point," Emile said. "She's not supposed to be with a hockey player! I wanted something better for her."
"Yeah, well. She deserves better. But I'm still going to have her if I can."
"You will not!" Emile exploded.
"Look, I mishandled this. I own that. But who the hell do you think you are? You will not stop me!"
"Stop it!" Amy pounded a fist on the table. "Bryant, does Gabriella love you?"
Good question. He rubbed his eyes. "I don't know. Sometimes it seems like it. But I've handled things poorly."
"No surprise there!"
"I wouldn't throw that stone if I were you, Emile," Amy said. "And I have some questions for you. Why is a hockey player good enough for me, but not your sister? Especially when the hockey player in question is your best friend and Gabriella is a grown woman?"
"Because I know myself! I know I would never hurt you! And Gabriella is my little sister! I must protect her! I failed her before. I cannot do it again!"
Their little world went completely still—devoid of energy. Emile deflated like a balloon that had been left out in the sun. The truth hung in the air like broken toys in a tree after a tornado.
There was anguish in Emile's eyes—the anguish of the abusive childhood he'd spoken of so matter-of-factly, insisting that it was over and he carried no psychological baggage. Emile's reasons for wanting Gabriella to stay away from hockey players had nothing to do with team dynamics. It was because his stepfather had been an abusive hockey player and he was afraid there were more out there.
"I should have told you," Bryant said. "I should have told you weeks ago. I was going to yesterday. I went so far as to drive to your place, but I decided to wait until the game was over. I understand how you feel. You heard what I said in the locker room earlier. I couldn't protect Philie and my baby. You couldn't protect Gabriella. We were boys. We did the best we could." Until that moment, Bryant had never believed that, but he did now. "But we're men now. We'll do better."
Except to shake, Bryant could not remember ever in his adult life taking another man's hands in his, but he reached across the table and did it then. Emile looked surprised, but he didn't pull away.
"Emile, after all my blunders, I don't know if Gabriella will have me. But if she will give me a chance, I promise you I will never hurt her. I will live my life to help you protect her. I don't just love her. I want to marry her." He gave his best friend's hands a squeeze. Bryant knew there was something else he needed to say—something that the scared, abused boy who was still a part of the man Emile was needed to hear. "And as God and all the saints as my witnesses, I swear I will never let anyone hurt you—ever again. I will protect you or die trying." On a different day, Emile might have said he didn't need anyone to protect him, but this wasn't a different day.
Bryant would never be sure if a few tears collected in Emile's eyes, but he knew for certain he saw relief there.
Amy stood and broke the silence. "All right, then. I think it's safe to leave you two alone now. I'm going home."
And they talked most of the rest of the night—though they didn't continue to hold hands.
Excerpt. © Reprinted by permission. All rights reserved.


Book Info:
Two deeply scarred souls struggle with forbidden feelings in this heartfelt second novel in the Nashville Sound series.
Life has taught defenseman Bryant Taylor never to look back and never to get serious about a woman. His ill, pregnant wife died while he was off playing an away game, leaving him—and both their families—heartbroken. Jokes and puck bunnies are his style now, and he's sticking to it.
Gabriella Charbonnet has idolized her brother Emile since he rescued her from their violently abusive father when she was eleven—and he's supported her ever since. He even agreed to play for the Sound so that she could apprentice as a pastry chef in nearby Beauford, Tennessee.
When Bryant and Gabriella find themselves thrown together at a society fundraiser, sparks fly. But Gabriella wants nothing to do with hockey players, aside from her brother, who just so happens to be Bryant's best friend. The first rule of the bro code? Don't mess with sisters.
There are plenty of reasons why starting a relationship would be all kinds of wrong, yet walking away from each other doesn't prove to be as easy as they thought.
Sensuality Level: Sensual


Meet the Author:
Alicia Hunter Pace is the pseudonym for the writing team, Jean Hovey and Stephanie Jones. They are USA Today best-selling authors who live in North Alabama and share a love of old houses, football, and writing stories with a happily ever after.
Website | Facebook | Twitter |