Today it is my pleasure to Welcome author
Michelle Major
to HJ!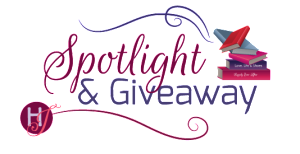 Hi Michelle and welcome to HJ! We're so excited to chat with you about your new release, Sleigh Bells in Crimson!

Hi there! It's great to be visiting HJ again.

Please summarize the book for the readers here: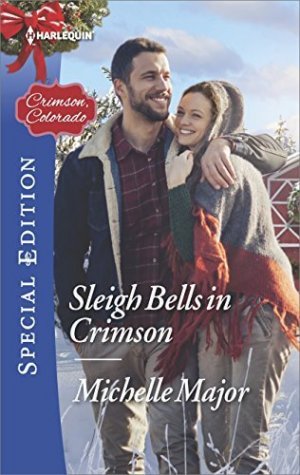 Lucy Renner is a reluctant visitor to Crimson, summoned to town to attend her flamboyant mother's wedding (her fourth!) to wealthy ranch owner, Garrett Sharpe. All too familiar with Maureen Renner's history of short-lived marriages, Lucy has no interest in bearing witness to what she assumes is another scheme to hit it big after an inevitable divorce. Lucy's life has hit rock bottom in large part because of her involvement in one of Maureen's scams, and all she wants is a normal, drama-free second chance at life.
Caden Sharpe doesn't believe in second chances. The rugged former soldier learned that the hard way. Since leaving the Army he's retreated to his adoptive father's property in Colorado, running the ranch and taking on the side project of rescuing unwanted animals in the community.
When he discovers a gorgeous woman in the barn minutes before the wedding he thinks is a bad idea, holding a bottle of scotch and acting as a real-life Snow White to his critters, he recognizes trouble with a capital T.
He wants nothing to do with Lucy, whose beauty is matched only by her spitfire attitude. And he definitely doesn't trust her or her mother and wants them out of his life for good. But when Garrett Sharpe gives Lucy a job on the ranch, she turns the whole operation–and Caden's world–upside down.
Lucy is determined to make things right in her life, and the town of Crimson, along with the rough-around-the-edges rancher soon becomes an important part of that. Her feisty spirit might be just what Caden needs to heal his emotional wounds. But when her past comes back to haunt them both, will their love be strong enough to weather the storm?

Please share the opening lines of this book:
Lucy Renner pulled her compact rental car to a stop in front of the enormous barn on Sharpe Ranch outside of Crimson, Colorado.
If Norman Rockwell and John Denver had looked down from the afterlife to create their perfect town, she figured Crimson would fit the bill to a T. She'd made a pit stop at a local bakery on her way through the picturesque mountain community and had been greeted like an old friend even though she felt like an outsider in every way that mattered.
Please share a few Fun facts about this book…
Caden has been one of my favorite heroes – the strong silent type who loves animals – my perfect man!
I have two of my real pets who make a cameo in this book – both our bunny, Chip and our lab, Sage, are part of the story. I'll admit that writing the little scene with Sage is the first time I've cried while writing a book (I LOVE that dog!)
Lucy's mom decorates with all pink Christmas decorations. I'm way more traditional but it's kind of tempting to freak out my family by doing something a little crazy!
Please tell us a little about the characters in your book. As you wrote your protagonist was there anything about them that surprised you?
Caden is grumpy and gruff and Lucy is feisty and fun. They are opposites but the perfect match! What surprised me with these characters – who seem so cut and dry at first glance – was when they acted out of character. Caden has a great sense of humor and Lucy has a serious side that not many people see. I love how the different layers emerge as the story unfolds.
If your book was optioned for a movie, what scene would you use for the audition of the main characters and why?
I'd choose the first kiss, not so much for the kiss but for the emotions surrounding it. It's a very sweet scene between Lucy and Caden and I'd love to see it on screen!
"You're an odd one," he said quietly but his mouth curved into a slow smile, making the words feel like a strange sort of compliment.
"One of kind," she agreed, trying to make her tone sunny. "That's me."
He gave a slight shake of his head. "I don't want you here."
The desire whirling through her deflated like a day-old helium balloon. "Well, that's just too bad for you then." She made to move past him, but he grabbed her arms.
"But I do want you," he whispered. Before she could react to that revelation, he lowered his head and claimed her mouth.
Despite the gruffness of his tone, the kiss was shockingly gentle. A hopeful exploration. A question that she was happy to answer with a resounding yes.
His mouth was soft against hers and need shot through her, hot and sharp like a match set to her skin. The tiny part of her that wasn't lost in the moment did a little jig at knowing she wasn't the only one unable to douse the spark that flickered between them.
She swayed closer, feeling his grip tighten on her arms. It was as if he was trying to resist pulling her tight against him, and the truth of that was like a face-first fall into a snow bank.
Of course he was resisting. He'd just said he didn't want her here. Lucy knew all too well that lust wasn't a dependable emotion. It could be used to manipulate someone far too easily. Carelessly.
After a few too many painful lessons dealt by life, she'd promised herself never again to be careless with her body or her heart.
She broke away, stumbled back a few steps and raised her hand to her mouth. The still falling snowflakes seemed to sizzle against her heated skin. "And you were worried about Chad taking advantage of me?" she accused. "Pot, meet Kettle."
Caden took off his hat and slapped it against one thigh, ran a hand through his hair. "I'm not…"
"No," she interrupted. "I'm not going to let you hurt me or ruin me or whatever else you think is within your power. And I'm sure as hell not going to let you chase me away."
He laughed harshly. "Is that what it felt like I was doing?"
"Goodnight, Caden," she said instead of answering. "Thanks for the ride."
Then she turned and rushed toward the house.
What do you want people to take away from reading this book?
Always second chances! Caden and Lucy are two people who are really afraid to risk themselves for love or to really belong to another person. I'd like readers to take hope from their journey that finding the life you want to live is always worth the risk.
What are you currently working on? What other releases do you have planned for 2017?
I have a few books releasing in 2018. In January comes the kick off for the 2018 Fortunes of Texas miniseries with Her Soldier of Fortune. Then in June comes the next Crimson, Colorado book followed by a brand new, 3-book series in October, November, and December. It will be a busy year and I look forward to sharing it with my readers!! XO

Thanks for blogging at HJ!
Giveaway:

I'll be giving away 4 copies of SLEIGH BELLS IN CRIMSON, US only (print or ebook – winner's choice)
To enter Giveaway: Please complete the Rafflecopter form and Post a comment to this Q:

If you could have one pet in the world, what would it be? I'd sort of like an elephant but I'd probably settle for a horse!
Excerpt from Sleigh Bells in Crimson:
At the end of the row of stalls were two rooms that had been built along the barn's outer wall and she held her breath as she carefully opened one door. The walls of the room were lined with wooden hutches, and a myriad of twitchy noses and bright bunny eyes greeted her.
"What kind of ranch is this?" she asked in a hushed whisper, but the bunnies only hopped back and forth in response.
She reached for the other door, curiosity building in her chest. What was next? Llamas? Alpacas?
Cats.
The second room was filled with cats.
Well, not exactly filled but there were more than she would have expected and while she was counting, a small black kitten darted out through her legs.
She closed the door and leaned over to pick up the wanderer, but he crawled under a wide wood shelving unit and out of her reach.
Lucy felt like she'd stumbled on something private here, the animal version of a secret garden or some fairytale beast's private castle. She was no Beauty, but whatever this place was or who it belonged to, she had a feeling she wasn't supposed to be here without permission.
But she couldn't leave until she saw the kitten safely back to his cat room, so she got down on her hands and knees and peered under the shelf to the corner where the kitten had lodged himself.
"Here, kitty kitty," she crooned. The little cat's green eyes focused on her for a second. Then he lifted a leg and started grooming his man parts, which seemed to interest him far more than she did.
"Time for that later," she told him and wedged herself further into the space. "You look too tiny to be away from your mama, little guy."
"He's seven weeks," a deep voice said from behind her. Startled, Lucy both cried out and lifted her head, banging it hard enough on the shelf above her to see stars.
The kitten dashed past as she struggled to wriggle out from where she'd squeezed herself. Head pounding and blinking away tears, she managed to back into the open space of the barn again. Still on hands and knees, she looked over her shoulder to find the biggest, baddest looking cowboy she'd ever seen staring down at her with a deep frown.
The wayward kitten was cradled in the crook of his elbow.
She hadn't heard the man enter the barn, but could see the play of light and afternoon shadows from the open door at the far end. Heat colored her cheeks as she realized that the whole time he'd been walking the length of the middle row, she'd been giving him a prime view of the faded jeans that covered her back side.
Way to make a first impression, Lucy.
"Hi," she said, scrambling to her feet and holding out a hand. "I'm Lucy Renner. I'm—"
"The gold digger's daughter," he interrupted in a tone that reminded her of gravel crunching under tires. "You look like her, only not yet as rode hard and put away wet."
Lucy felt her mouth drop open as her protective streak exploded like a powder keg. Yes, she had problems with how her mother cycled through men but this would-be Marlboro man, handsome as sin and clearly twice as dangerous, was way out of line.
The man nudged her out of the way as he opened the door to the cat room and dropped the kitten to the ground. "You're also trespassing in my barn."
"You're rude," she said through clenched teeth.
"Doesn't make the words less true."
Dusting off the front of her jacket, Lucy threw back her shoulders and glared at the man. "I don't think Mr. Sharpe would appreciate you speaking about his soon-to-be bride that way."
He started to turn away, and she grabbed his arm, refusing to be intimidated by his hulking physical presence. If there was one thing Lucy could do, it was appear more confident than she was. She had fake conviction to spare and no way was she allowing some ranch hand to bully her or her mother.
"What's your name?" she demanded. "I'm going to make sure this is your last day working for Garrett Sharpe."
The man stared at her fingers, the pink polished tips so out of place on the dull brown canvas of his heavy coat. Then his gaze lifted to hers, those piercing green eyes as hard as granite.
"Caden," he said so quietly she almost didn't hear him. "My name is Caden Sharpe. Garrett is my…" He paused as if the word was stuck on his tongue. "My father," he said after an awkward moment.
"I thought Garrett's son died a few years ago?" Lucy regretted the question when Caden flinched. Maybe her mother had gotten the story wrong or played fast and loose with the facts to illicit sympathy when she was trying to convince Lucy to make the trip to Colorado.
Family is important to Garrett, her mother had said. He was devastated by his son's death and I want to show him I value family the way he does.
"Tyson." Caden's lips barely moved as he said the name. "Tyson was my brother."
Then, as if her touch was physically painful to him, he shrugged it off and stalked away.
Excerpt. © Reprinted by permission. All rights reserved.

Book Info:
Lucy Renner doesn't believe in the magic of Christmas or forever after. Yet here she is in holiday-obsessed Crimson, Colorado, for her mother's fourth walk down the aisle. But it's the handsome-as-sin cowboy cradling a stray kitten who gets her blood racing! Even if Caden Sharpe is rude, surly and just plain Grinch-like, how can a man who finds homes for unwanted pets be all bad?
These days, former soldier Caden Sharpe is more comfortable with the animals he rescues than people. But now his widowed father is engaged to Lucy's thrice-divorced mother, and Caden is determined to keep him from making a huge mistake—even as he finds himself falling for the bride-to-be's lovely daughter. Will Crimson see a last-minute holiday exchange—at the altar?
Book Links:


Meet the Author: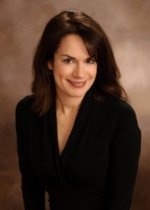 Michelle Major is the best selling, award winning author of over ten sexy and sweet contemporary romances. She loves second-chances love stories, smart heroines and strong heroes. A midwesterner at heart, she's made the Rocky Mountains her home for over twenty years and is thrilled to share her books with readers. Connect with her at www.michellemajor.com or on Facebook and Twitter (@michelle_major1).
Website | Facebook | Twitter | GoodReads |