Today it is my pleasure to Welcome author
Carolyn Brown
to HJ!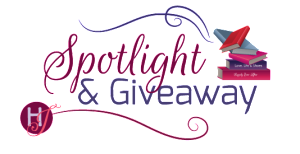 Hi Carolyn and welcome to HJ! We're so excited to chat with you about your new release, Small Town Rumors!

Thank you so much for inviting me back to HJ to talk about my newest book, Merry Cowboy Christmas!

Please summarize the book for the readers here: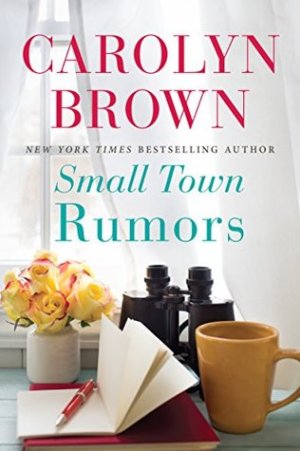 Jennie Sue was the queen of everything when she was in the Bloom High School, but it wasn't by choice, but to try to make her mother happy. But now she's back in town, arriving on a bus of all things, and the gossip is hotter'n that the peppers in Rick's garden.
Rick always wanted to be a soldier and he got that wish, but his career came to a halt when he was almost killed. Now he's back in Bloom with a body full of scars. He's a hero but he sure doesn't feel like one when he looks in the mirror. How could any woman love a man like him–especially Jenny Sue, the girl he's had a crush on since high school?

Please share your favorite line(s) or quote from this book:
Jennie Sue Baker could almost hear the rumors buzzing around the small town of Bloom, Texas when she stepped off the Greyhound bus in front of the Main Street Café that Monday at noon. On a slow day gossip hung over the town like smoke in an old western honky tonk. On a good day, in the opinion of the community, it obliterated the sun..
Please share a few Fun facts about this book…
I absolutely craved fresh, right-out-of-the -garden tomatoes when I wrote about Jennie Sue and Rick gathering ripe vegetables.
One of the songs that had a bearing on Jennie's Sue's healing process was Miranda Lambert's "Gunpowder and Lead."
There are several secrets that are revealed in the book. It wasn't easy keeping them a secret until the right time to let the reader know about them.
What first attracts your Hero to the Heroine and vice versa?
Simplicity!
Jennie Sue has seen the bright lights and disappointments of the other side of life and she just wants to live a simple life where someone loves her for what she is, not for what everyone expects her to be. Rick has always had a crush on Jennie Sue because he saw that side of her–from a distance–even when they were in high school.
If your book was optioned for a movie, what scene would you use for the audition of the main characters and why?
This is a scene when Jennie Sue and Rick are working in the garden and they've stopped to talk about their lives. It shows their character and would be an excellent scene for a movie audition.
With wet dirt clinging to her feet that evening after supper, Jennie Sue picked green beans from vines that Rick had trained up a trellis. A hot breeze ruffled the leaves on the corn stalks and carried Rick's humming to her ears. Then suddenly the stalks parted and his face appeared about three feet away.
The setting sun lit up the scar on his jaw and his hand went to it when he caught her staring.
"It's ugly, I know," he said.
"I don't think so." She took a step forward and touched it.
"Well, you are probably the only one who thinks that way." He stepped out and sat down on a narrow strip of dirt separating the beans and corn. "Let's take a little break. My basket is full and yours is almost overflowing."
She sat down beside him. "Did you hate coming back here to farm?"
He shrugged. "I didn't have a choice."
"Surely there was something else," she said.
"Maybe being a security guard but even that was iffy with this limp. What about you, Jennie Sue? What are you doing back here?"
"Trying to talk my dad into giving me a job at the company but I'm not having much luck. Whatever happened ended your career, right?" she asked.
His eyes were fixed somewhere out there near the sunset. "Yes, it did. I was treated, discharged and released. I've questioned God for letting that happen to me. Twenty more steps and I'd have been in the helicopter and safe with the rest of the team. But half a step back and I would have been sent home in pieces." He still focused on something far away.
"I've done the same thing but we both know that it's not God's fault. We just needed someone to blame." She wondered if he was seeing the whole thing again, reliving it and probably not the first time.
Rick jerked his head around to look at her. "What are you blaming Him for?"
"Letting me be sold off like a bag of chicken feed for one thing."
"What?" Rick frowned.
She told him what her father had told her about Percy and the dowry. "No one knows that, so I'd rather you kept it a secret. It makes me feel cheap and dirty."
Rick reached across the distance and laid a hand on her shoulder. There was that chemistry, electricity, vibes or whatever folks called it again.
"You should never feel like that, Jennie Sue." His drawl softened. "You are an amazing woman any guy would be lucky to have beside him. Percy should be shot."
"I really don't care anymore. I'm pretty much indifferent to him. If they catch him then he can pay the consequences. If they don't, then he'll be looking over his shoulder the rest of his life," she said.
"So have you forgiven your mother?"
"Not yet but I'm workin' on it. If I can't forgive her, then it'll sit on my heart the rest of my life. I don't want anyone, not even my mother, to have that kind of power over me." She covered his hand with hers. "I'm glad you survived.
"Well, I'm glad that I survived, too," he nodded. "Because I get to sit in this garden with you and we can be friends."
Readers should read this book….
Because it gives people hope to be what they are, not what people expect them to be!
What are you currently working on? What other releases do you have in the works?
Cowboy Honor comes out in September. It's the second book in the Longhorn Canyon Series, and then Cowboy Brave, the third book, arrives in January. After that The Magnolia Inn, a women's fiction, is on the docket, and then in 2019 there will be two more cowboy romances and two more women's fiction books. I'm working on The Perfect Dress right now, and it will be on the shelves in 2019.

Thanks for blogging at HJ!
Giveaway:

I'll give away a signed copy of Small Town Rumors and a Kindle copy!
To enter Giveaway: Please complete the Rafflecopter form and Post a comment to this Q:

Do you live in a small town? Would you ever want to?
Excerpt from Small Town Rumors:
"What can I get you? Well, my goodness, I didn't even recognize you, Jennie Sue," the waitress said.
"Hello, Elaine. I hear that you own this place now. That right?" Jennie Sue asked.
"Yep, it is. Bought it last year when my husband got killed in a car wreck. The settlement wouldn't support me the rest of my life. All I'd ever known was cleaning house, cookin' and raisin' a couple of kids. Figured I could run a café so here I am. My mama watches my two boys and Cricket Lawson stayed on as part-time help," she said.
Jennie Sue glanced over the menu. "I'm sorry to hear about your husband, but good for you for takin' control of your own life. And you're blessed to have family to help you."
"I couldn't do it without them." Elaine said.
"While we were drivin' here, Nicky said I should get the big country breakfast, so I'll take that and maybe a big glass of milk."
"No coffee?"
"Nope, just drank several cups," Jennie Sue answered.
"Then it will be right out."
Elaine hadn't changed much since high school. She'd been a few years ahead of Jennie Sue and had always been super sweet, but never quite fit in with the popular girls. She'd worn her dark hair long in those days, but now it was short and she'd gained probably twenty pounds. Jennie Sue wondered if Elaine's mother ever fussed at her about those extra pounds.
"Well, well, well! Are you leaving us already? You only got here yesterday." Lettie shoved the suitcase over and sat down across the table from Jennie Sue.
"Yes, ma'am," Jennie Sue answered. "How have you been, Miz Lettie?"
Short, with a kinky hair do that went out of style years ago and as round as Mabel, she hadn't changed since Jennie Sue was a little girl.
"Elaine, I'll have a big stack of pancakes and two orders of bacon," Lettie called out across the café.
"Got it," Elaine yelled.
"So where are you going?" Lettie turned back to Jennie Sue.
"To find a job," she answered.
"What kind of skills and experience do you have?"
Elaine crossed the floor and set Jennie Sue's breakfast in front of her. "Millie will bring out your order shortly, Miz Lettie."
"No rush. Just send me a cup of coffee and I'll be happy until it gets here." Lettie waved her away with a flick of the wrist and turned back to Jennie Sue. "Now, you were about to tell me about your work experience."
Jennie Sue picked up the salt shaker and applied an unhealthy dose to her eggs. "I have no experience, but I do have a business degree. The only thing I'm good at is keeping a clean house and organizing fundraisers and parties."
"Hmmm," Lettie pursed her lips. "So why didn't you have a housekeeper up there in New York?"
"Percy was never pleased with the way they cleaned."
"Was?" Lettie asked.
"Been divorced for over a year."
"Oh, really?" Lettie cocked her head to one side.
"Yes, ma'am."
"Me and my sister, Nadine, lost our housekeeper a couple of weeks ago. We been lookin' for one. You interested?"
Charlotte would probably go into cardiac arrest if Jennie Sue became nothing more than a maid for her arch enemies. But hey, it was a job, and Jennie Sue damn sure knew how to clean a house so well that it would pass judgment in the courts of heaven.
"I might be interested if you could point me in the direction of an apartment or a rental house of some kind that wouldn't be too expensive," Jennie Sue answered.
"I got an apartment over my garage. It's pretty small, but it'll work for a single person. I'd be willing to rent it to you furnished. You'll clean for me on Friday each week, but the last week in the month you won't get paid. That'll be your rent," Lettie said.
Jennie Sue could imagine Charlotte throwing whatever she could get her hands on at the wall when one of the Belles called her with that bit of news. Even if she was angry with her mother over trying to mold her into another Wilshire woman, she couldn't do that to her mother—or could she? How else would she be independent?
She picked up a piece of crisp bacon with her fingers and took a bite while she thought about the offer. It was a job that she could do. It was a place for her to live. She didn't have to live in a shelter or sleep on a park bench. However, her mother would never speak to her again and the rumors would be so hot that they might burn down the whole town of Bloom.
Elaine arrived with Lettie's pancakes and set them in front of her. "Sorry it took so long. Got a phone call and so the first ones I made were too brown. I wouldn't even take those things home to feed to the kids' hound dogs."
"Thanks," Lettie said and then turned her attention back to Jennie Sue. "I hated to see her husband die but it's the best thing that ever happened to her mama. The woman was fairly well wastin' away after Elaine's daddy died. Now she keeps Elaine's kids and she's got a brand new lease on life."
A surge of jealousy shot through Jennie Sue.
Lettie lowered her voice. "Elaine's doin' a good job of runnin' the café and raisin' them boys." Lettie glanced out the window and frowned. "Sweet Jesus! There's Amos. Sometimes I think that man is stalkin' me."
Amos pushed his way into the café and dragged up a chair to Lettie and Jennie Sue's table without being invited.
"Hey, Millie, bring me a plate just like Lettie's." He yelled across the empty café.
"Will do. Coffee?" she asked.
"Yep, black as sin and strong as Hercules." He grinned. "Now what are you ladies' discussing?"
"Jennie Sue needs a job and me and my sisters need a housekeeper. She's thinkin' about working for me on Friday and Nadine on Thursday. Says she knows how to clean houses since her husband was a neat freak."
"That so? Well, if you work for them two days a week, I could offer you three days at the bookstore. I'm gettin' too old to work two jobs. Our little library is volunteer and stocked by donation, so I keep it open in the afternoons and work in my bookstore in the mornin's. If I had someone to help me out three days a week, I could keep the store open and have a little time off for myself. It'll only be part time and minimum wage but you can read all the books you want for free," Amos said.
"Can I move into the garage apartment today?" Jennie Sue asked.
"It's empty and waiting for you," Lettie said. "But you got to know Nadine and me are picky. We hate dust and we like our sheets dried on the line when it's not rainin'."
"No problem. I'll take both jobs." Jennie Sue said..
Lettie tapped her finger on the table. "Let's see—tomorrow is Wednesday but that's the Fourth of July. Why don't you just move in today and get all settled tomorrow and then you can start work on Thursday. You can clean Nadine's place on Thursdays and do my house on Fridays."
"Y'all know this is only temporary. I'll start putting out resumes for a job using my business degree and be gone by September or October at the latest. Both y'all all right with that?"
Lettie cut into the tall stack of pancakes and shoved a forkful in her mouth. "That'll give us more time to find someone permanent."
"I'm fine with it." Amos stuck out his hand. "We got a deal?"
Jennie Sue hesitated, thinking about Charlotte again. She had no desire to cause her mother pain and misery, but she also didn't want to live in a shelter or a dirt cheap motel while she hunted for a job. She slowly reached across her plate and shook hands with Amos.
Excerpt. © Reprinted by permission. All rights reserved.


Book Info:
From New York Times bestselling author Carolyn Brown comes a funny heartache of a novel about overcoming the past, confronting the future, and defying all expectations.
Everyone is talking about Jennie Sue Baker and the mess she made of her life in New York. The former high school queen bee—and wealthy darling of Bloom, Texas—has returned home after all these years, riding on a common bus and bearing two bounced alimony checks. In a town that thrives on gossip, Jennie's fall from grace has shamed her mother, set the town buzzing, and caused old, jealous enemies to whisper in delight. They say she's taken a job as a housekeeper, gotten a garage apartment, and might be crushing on Rick Lawson, a simple farmer with modest dreams.
As romance starts to bud, Jennie relishes what it means to follow her heart, find real new friends, and finally be herself—regardless of all the lying town chatter. But fate has another twist in store. Rumor has it that Jennie now stands to lose what matters most…unless she can convince Rick of one true thing—and that's love.
Book Links: Book Links: Amazon | B&N | iTunes | kobo | Google |


Meet the Author: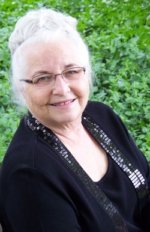 Carolyn Brown is a New York Times, USA Today, and Wall Street Journal, and Publisher's Weekly bestselling author and a RITA finalist. With more than 90 books on the market, she's also a three-time recipient of the National Reader's Choice Award, a Bookseller's Best Award, and a Montlake Diamond Award.
Carolyn and her husband live in the small town of Davis, Oklahoma, where everyone knows everyone else, as well as what they're doing and when—and they read the local newspaper on Wednesday to see who got caught. They have three grown children and enough grandchildren to keep them young.
When she's not writing, Carolyn likes to sit in plot new stories in her backyard with her tom cat, Boots Randolph Terminator Outlaw, and watch him protect the yard from all kinds of wicked varmints like crickets, locusts, and spiders. Visit her at www.carolynbrownbooks.com.
Website | Facebook | Twitter | Instagram | GoodReads |