Today it is my pleasure to Welcome romance author
Jules Bennett
to HJ!

Hi Jules, welcome 🙂
If you were written about in the newspaper, on the front page what would the headline say? Why?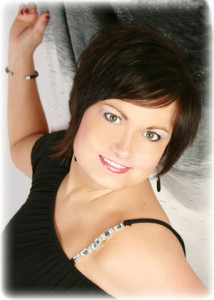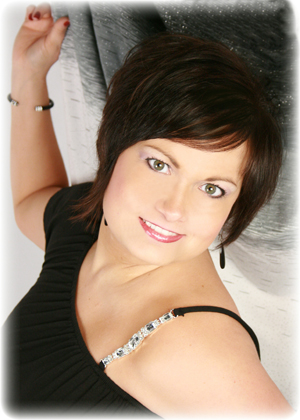 STAY AT HOME MOM HAS OVER-ACTIVE IMAGINATION
I'm an author…my mind never shuts down! My poor kids – LOL! I tend to talk to myself as I'm walking around the house or cooking or driving. My family has just gotten used to the fact that when I start rambling to the invisible people, I'm working:)
Even if I'm not plotting in my head, my imagination is going in overtime. I'm thinking of the future, wondering what fun and exciting things my family will get into next. I'm always trying to be different for my children so they have a fun childhood. A little weird goes a long way in making fun memories!
Would you rather…have 3 wishes in 10 years or 1 wish today? Why?
Hmmm…both offers are tempting, but I think I'd take the one wish today. I would take it because I would try to use it as a blanket of wishes for the future and I would wish for a peaceful, happy life for my children. That's my ultimate life goal is to raise well-rounded children and have them find the man of their dreams and live happily ever after:)
Let's talk about your newest release: SNOWBOUND WITH A BILLIONAIRE
If you had to summarize the book for the readers here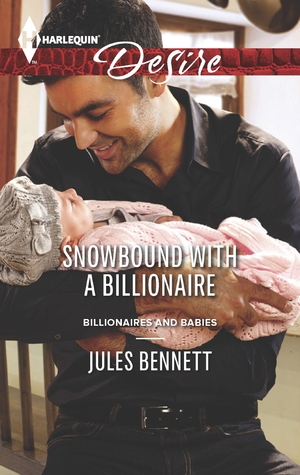 Second chances is the quickest way to summarize this book. Both the hero and heroine are emotionally wounded and for good reason. They both believe they were betrayed, but when the truth comes out, they will stop at nothing to rediscover what they thought was once lost.
Please tell us about the characters in your book?
Max was introduced in HOLLYWOOD HOUSE CALL. He's a big hot shot actor, but never forgot his roots on the other side of the country…or the woman he left behind. He's home to visit his mother when he gets stranded during a freak blizzard. He's torn between protecting his heart and fighting for the woman he still loves.
Raine was raised high society, but she's never wanted to be a pearl-wearing, tea drinking socialite. She lives in her grandmother' old farmhouse where she raises chickens and goats (who act more like friendly puppies) and she makes her own soaps and lotions to sell at the Farmer's Market. She's in the process of adopting when Max comes crashing back into her life.
As you wrote your protagonist was there anything about them that surprised you?
I was surprised at the vulnerability and the way Max wasn't afraid to pour out his emotions once he realized what he was fighting for.
What scene did you most enjoy writing? Why?
I had so many favorite scenes, but I LOVED the one where Max was trying to be a gentleman and go out to fetch the wood from the barn. He doesn't believe the chickens are friendly. Raine purposely has a breed that are made for rough winters and they LOVE people. Max finds that out the hard way:)
"Chickens are like dogs?"

Raine laughed. "Yeah. They would've run up to you when you got here, but they're in the barn staying warm, and you got inside before they could get out of their little flap and onto the porch. You step in that barn, and I guarantee you'll be surrounded." She blew out a breath. "Then you'll trip, fall on your butt into a snow pile and will be of no use to me."

Something sparked in his eyes, and she realized perhaps that hadn't been the best choice of words. "I meant—"

"I know what you meant," Max said, cutting her off. "But I can't let you carry in all the wood that we'll need. You'd have to make numerous trips, and I'd rather do it. Don't forget, I was a country boy before I lived in Hollywood. I'm not afraid of some chickens, Raine."

"You will be when they chase after you and knock you down."

He merely raised a brow as if he didn't believe her. She smiled in return, more than ready for the show to begin.

* * * *

Humiliation had long since settled in.

Max lay on his back, staring up at the sky. He'd barely taken a step inside the barn before he was…attacked by feathers. God, the feathers were everywhere.

Thankfully he'd donned his heavy coat and wool cap, but there was that sliver of flesh on the back of his neck that was exposed to the icy snow. Max shivered and sat up. No way in hell was he turning around to see Raine, because he knew she was plastered at the back door waiting for him to bring the wood back. He had no doubt she was also laughing her ass off when his feet flew in the air, and he landed face up in the mounting snow piles. The bucket had flown to who knows where, because he was just trying to stay upright and not get mauled by feathers and beaks.

Which totally took his mind off the fact that some very delicate areas were going to be bruised and sore
What scene was the hardest to write? Why?
The dark moment was the hardest for me to write. I didn't do a traditional blow up/argument. I went to another layer of hurt and really pulled emotions from my characters that I wasn't even aware they had!
He didn't want to add to her angst, but he couldn't ignore the fact he was leaving in a few weeks.

"You mean so much to me, Raine," he whispered.

She eased back, her eyes locked onto his. "You don't sound happy about that."

"I just didn't expect to fall back into your life so easily," he admitted. "I didn't expect to get so attached to Abby."

"Why are you upset about it?"

"Because I can't stay," he said. "As much as I've loved being here, as much as I've loved every minute with you, I have a life back in L.A. and professional responsibilities."

Raine shifted out of his arms and emptiness settled in just as fast as that wall of defense erected around her when she wrapped her arms around her waist.

"I knew you'd leave," she said, her tone low, her voice sad. "I'd hoped you wouldn't, but Lenox isn't for you."

"Last night, seeing you in the front row brought back a flood of emotions for me, Raine. I wanted to turn back time when you used to sit right there and watch my performances. Back then, and now, you love this farm, and I wouldn't ask you to give it up for me. But we're different people now."

Tears slid down her cheeks.

"I know," she choked out, raising her face to meet his eyes. "How can I be upset when we've had such a wonderful time together?"

"Raine—"
Who would you cast in the role of your characters if your book was optioned for a movie?
Ooh, this is my favorite question:) I'm pretty sure all authors already cast their movie roles out…at least in their minds:) For Max I think that would have to be Henry Cavill *dreamy sigh*. And for Raine, I'm thinking Jennifer Lawrence. I just love her free spirit and quirky ways;)
If you could have given your characters one piece of advice before the opening pages of the book, what would it be and why?
Don't worry about what happened in the past. Focus on now and the second chance you've been given. And to make sure they listen to the other's side before being too harsh.
What are you currently working on? What other releases so you have planned for 2014?
I'm working on too many things to list! LOL! I'm working on my next Hollywood installment for Desire and I will have my debut Special Edition series which will launch in November. My releases for 2014 are:
SNOWBOUND WITH A BILLIONAIRE – Feb
WHEN OPPOSITES ATTRACT – July
SINGLE MAN MEETS SINGLE MOM – Sept
Untitled Special Edition – Nov.
I'm all done working on the 2014 books, so now I'm typing away at my 6 (yes SIX) books for 2015!
Thanks for blogging at HJ!
Giveaway:

I will give away 2 signed copies of SNOWBOUND WITH A BILLIONAIRE!
To enter Giveaway: Please complete the Rafflecopter form and Post a comment to this Q:

I'm always interested in what readers look for in a cover. Do you like a couple? Do you prefer just the male with the ever popular torso shot? Or do you tend to lean toward the sweeter covers? Personally, I LOVE SNOWBOUND'S cover. The hunky guy smiling down at the adorable baby girl…heart melt!! So, what draws you in when you see a cover?
Except
Max glanced at the various photos spread across the mantel. Most were of Raine with her grandmother from years ago, but now newer ones had been placed in frames. Pictures of Raine with Abby, Abby sleeping, a black-and-white picture of Abby's hand holding onto what he presumed to be Raine's finger.

But he never saw a picture of the baby with a man…or Raine with a man for that matter. The fact she was alone with this baby shouldn't make him feel relieved, because in reality, that just made him a jerk, but he'd be lying if he didn't admit that he'd gotten a sick feeling in the pit of his stomach when he had thought of her creating a family with someone else.

When he'd decided to come home, he knew the chances of running into her were pretty good, and he'd dreaded the thought of seeing some lucky man standing at her side.

Max was supposed to be that man. Max had spent day after agonizing day trying to reach Raine once he'd hit L.A. He just couldn't figure out why she'd lied and said she'd be right behind him. Why not just cut ties before he left and spare him that misery?

But she'd strung him along, and her rejection had sent him into a downward spiral which eventually culminated in his near-fatal motorcycle accident. He'd cared for nothing, living recklessly and damning the world around him. But the wreck had really opened his eyes.

Max released a deep, slow breath. He had no idea what possessed him to drive out here today when the weather was so bad, but he'd seen her stranded in the snow, then socializing with his mother, as if there was no history between them, and couldn't get over the fact that so much had been left hanging between him and Raine. He knew they'd both moved on, but that didn't stop him from wanting closure.

He needed answers, and he wasn't leaving until he got them. Raine may have shut that chapter in her life, but he was about to reopen it.
Book Info:
One blizzard plus two ex-lovers equals one passionate reunion in this Billionaires and Babies novel!
For years, billionaire producer Max Ford believed Raine Monroe had betrayed him. Now that he's back in his hometown, he wants answers. But his ex plans to keep her mouth shut and her heart far away from temptation…until a snowstorm strands them—with her baby—in her cozy farmhouse. Soon Raine is falling faster than the snow outside…
But she has to put a stop to it before a fling with Hollywood's hottest bachelor jeopardizes her chances of officially adopting her daughter—before saying goodbye again becomes impossible…before dark secrets from their past finally come to light…
Book Links:
Author Bio
After years of owning a salon, National Best-Selling Author Jules Bennett hung up her shears to stay at home with her kids and live her dream of writing. She's published over 20 novels and has 8 more contracted. Jules has works through The Wild Rose Press, Samhain Publishing, Berkley and Harlequin. She's very active on Twitter and has a Facebook Fan Page where she holds contests. Visit her site julebennett.com to stay updated on the many upcoming releases!
Website | Facebook | Twitter |