Today it is my pleasure to Welcome New York Times and USA Today bestselling author
Shannon Stacey
to HJ!
Hi Shannon, welcome back to HJ!
What would you say are the defining characteristic of your Novels?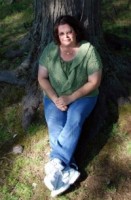 I'm told the defining characteristics of a Shannon Stacey story are humor and characters who seem "real" to readers. I love writing characters you feel as if you could actually bump into at a gas station or the grocery store.
Let's talk about your newest release: Snowbound With The CEO
If you had to summarize the book for the readers here
Snowbound with the CEO is about two people who have a nearly perfect working relationship. Rachel Carter has had a crush on her boss for a long time, but she doesn't want to put her dream job at risk. Adrian Blackstone has kept his attraction to his executive assistant on a tight leash because he can't afford to lose her professionally. But an unexpected change in the weather and an even more unexpected meeting in the hotel bar might change everything.
Please tell us about the characters in your book?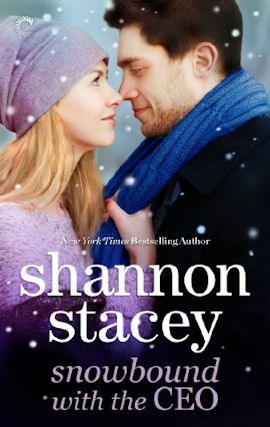 Adrian Blackstone has worked his way up from being a carpenter's helper to being the CEO of Blackstone Historical Renovations, which specializes in modernizing historic properties without sacrificing their charm and authenticity. Now he's hoping to sign a client that will give him access to the most elite levels of real estate development, and their going to meet at Adrian's most successful project to date, the Mount Lafayette Grand Resort Hotel. With a passion for architecture and history to go along with her degree in business, Rachel Carter is Adrian's professional soul mate and working for BHR is a dream come true for her. They work together and travel together, both of them careful to hide any less-than-professional feelings they have.
Was it love at first sight for your characters? If not what was the pivotal moment of change?
It wasn't love at first sight for Adrian and Rachel, although they both felt an immediate sizzle of physical attraction. Their personal feelings for each other have grown along with their mutual respect and admiration professionally, but everything changes when he hears her laugh in the hotel bar.
If your characters could go back in time and change one thing what would it be? Why?
If my characters could go back in time, this would have been a paranormal romance and surprised the heck out of my editor. Neither of them have too many regrets in life, but toward the end of the story, there are a couple of events I'm sure Adrian wishes he could go back and get a do-over.
What scene did you have the most fun writing? Why?
One of my favorite scenes to write took place outside of the hotel, in the snow. Adrian and Rachel know each other well because of how closely they work together, but they're finally getting a chance to play and get to know each other on a personal level…
"I played baseball when I was a kid. Star pitcher, actually."

"Nobody ever says they were a lousy pitcher. Everybody was a star."

He made an affronted sound and stopped walking. "You don't believe me?"

"I didn't say that. I was just making an observation." She tried not to laugh at his offended expression, but failed.

"Watch this." He walked off to a snowbank and packed a snowball. Then he pointed at a sign a ways off. When he threw the snowball and it smacked the center of the sign, he turned with a smug grin.

The snowball she'd hastily packed hit him in the chest and she laughed until he bent to scoop more snow into his hands. Then, with a squeal, she ducked behind a huge tree and tried to build a snow arsenal of her own.

The battle raged for a while, both of them dodging from cover to cover, until she was breathless and roasting in her coat. Then she caught him out in the open, unarmed, and launched her last snowball. He turned at the last second, so the deliberately soft ball exploded in his hair.

With a roar, he charged and took her down into a snowbank, landing on top of her. "I think you left out a little detail about your upbringing."

She gave him an innocent look. "Oh, didn't I mention the high school softball championships?"

"Star pitcher?"

"Catcher, actually."

"Ah. That explains your cynicism toward pitchers."

She slapped his shoulder. "I'm not cynical. I'm just saying, somewhere there has to be somebody who was a suck pitcher back in the day."

"And he's telling nobody."
What scene was the hardest to write? Why?
The hardest scene for me to write, and I'm sure this is probably true for many authors, is the boy-loses-girl scene. I enjoyed Adrian and Rachel, so putting them through the emotional wringer was a hard thing to do…
"That's my point." He shoved his hands in his coat pocket. "Things are awkward and I don't want it to be like that."

"I don't, either. That's why I'm leaving."

He stared at her, and she wondered if he could hear her heart pounding in her chest. She wasn't sure what she was going to do until the words came out of her mouth but, no matter how painful they were to say, she thought it was the right thing to do.

"What do you mean you're leaving?"

"I'm going to find a new job. I can't work at BHR anymore."

He was shaking his head, as if he could make her take back the words with sheer will. "You don't have to do this, Rachel. Please don't. We can figure this out if you would just talk to me."

"What happened between us was a mistake." It hurt so badly to say that, and to watch the impact it had on Adrian. "And I was hoping it wouldn't affect how I feel about this job, but it does."
How did your character spend the week just before the story starts?
I'm sure they were working because both of them were totally focused on Blackstone Historical Renovations. Adrian was gearing up for his presentation at the Mount Lafayette with Rachel's help, while she was simultaneously planning the company Christmas party with no idea just how gut-wrenching a night that would turn out to be.
Who would you cast in the role of your characters if your book was optioned for a movie?
Tough question! I used a photo of Julianne Hough as inspiration for Rachel, so I'd go with her. But my photo for Adrian was a male model in a very nice suit and I don't know the model's name. I'd say Josh Duhamel, but they did a Nicholas Sparks movie together, so that could be weird.
What are you currently working on? What other releases so you have planned for 2013 into 2014?
I'm currently working on Taken With You (May 2014), which is the eighth book in the Kowalski series. Many readers asked me not to leave Hailey (the librarian and friend of previous heroines) hanging in the happily ever after department, so in Taken With You, she'll meet her romantic match in game warden Matt Barnett, who's new to the town of Whitford. Then Falling For Max (tent. August 2014) will be the 9th book in the series. I'll also have a 2014 holiday novella. There are other things in the works, but nothing definite yet.
Thanks for blogging at HJ!
Thank you, Sara, for inviting me to visit and talk about Snowbound With The CEO!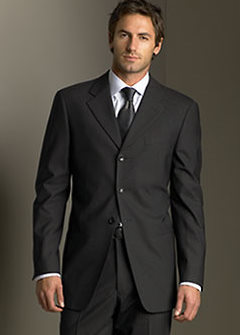 Giveaway:
A digital copy of Snowbound With The CEO and a $50 gift card to the online bookstore of the winner's choice.
To enter Giveaway: Please complete the Rafflecopter form and Post a comment to this Q: 

It's a "snowed-in" romance, so I'm curious…who would you all most want to be snowed in with & Why? I should probably say my husband, but I'm going with Nathan Fillion. Sorry, honey. What about you guys?
Except
A short tease of the opening…
If somebody were to ask him while he was drunk enough to forget his PR bullet points what the secret to his success was, Adrian Blackstone would say he was a chameleon. He had the ability to be whatever the person across the desk wanted him to be.

Blackstone Historical Renovations, specializing in modernizing historic properties without sacrificing their charm and authenticity, was built on that ability. Having worked his way up from a post and beam carpenter's helper as a teenager, he had a natural rapport with contractors and woodworkers. Thanks to devouring magazines, financial news programs, and earning a college degree, he could put on a custom suit and talk business with billionaires and bankers. He was a man who felt the heart and soul of a building while watching the financial bottom line.

And, as he watched the woman walking across the lobby of his greatest achievement to date, he looked like nothing more than a CEO awaiting an update from his executive assistant. She would never know he wanted her more than he'd ever wanted a woman in his life.
Book Info
Adrian Blackstone built a million-dollar business with hard work and determination—and by remaining professional at all times. Denying his longtime attraction to his beautiful executive assistant hasn't been easy but it's necessary. She's indispensable, and he can't stand the thought of losing her if things didn't work out.
For more than a year, Rachel Carter has been quietly dreaming of all the ways she'll never seduce her sexy, buttoned-up boss. She's worked too hard to get where she is to cross that line, no matter how badly she'd like to act on her fantasies. But then a wicked snowstorm leaves them stranded in a romantic winter wonderland…
What begins as a single kiss and a few bad Santa jokes turns into a weekend full of breathless passion and hopes for something more. But with Monday comes a return to their complicated reality—and Adrian must prove that promises made are promises kept, especially at Christmastime.
Book Links:
Author Bio
New York Times and USA Today bestselling author Shannon Stacey is the author of over two dozen romance novels and novellas, including her popular Kowalski series. She has been nominated for an RT Book Reviews Reviewers' Choice Award twice, and was named to a Publishers Weekly Top 10: Romance list in 2013. Shannon is a member of Romance Writers of America and lives in New Hampshire with her husband and two sons.
Website | Facebook | Twitter |