Today it is my pleasure to Welcome author
Lindsay McKenna
to HJ!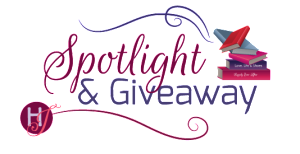 Hi Lindsay and welcome to HJ! We're so excited to chat with you about your new release, Snowflake's Gift!

Merry Christmas, Sara! Thank you for having me back 😉

Please summarize the book for the readers here: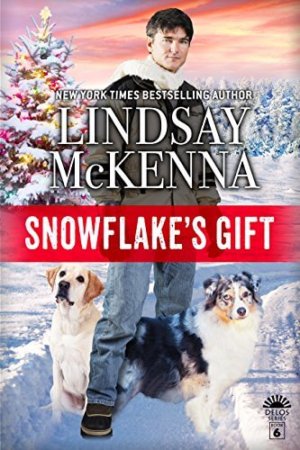 Snowflake's Gift is a Christmas novella about a military vet Nick Conway who has just returned home to Hamilton,Montana. He's been released because of his PTSD. His only companion, Snowflake, who was a WMD trained Australian Shepherd. He goes to work in his mother's diner, trying to get his strewn life back together as well as trying to adjust from military to civilian life. Holly McGuire, who works for a Delos Charity in town, feeding the elders who can no longer feed themselves, comes to collect food from the diner. When they meet, Nick's whole world changes. Snowflake adores spritely, upbeat Holly. Nick figures if his dog likes her, she has to be okay. It is Christmas time and Nick ends up helping Holly deliver food twice a day to many elders in Hamilton. Through the process, they run into a feral yellow labrador who they name Lady. Holly wants to save the poor, starving dog and Nick helps. There are lots of challenges and ups and downs for Nick, but for Holly as well. But two dogs help their human counterparts bind the wounds at this holiday season.

Please share the opening lines of this book:
Nick Conway gave his Australian Shepherd, Snowflake, an amused look. He was busy putting dirty plates, flatware, glasses and cups into the industrial dishwasher that would clean them. Snowflake had his favorite red cotton blanket that he liked to lay on in the corner of the small area of the Yellow Rose Diner back room. The dog tilted his head, his blue eyes trained affectionately on Nick.
Please share a few Fun facts about this book…
I lived in Billings, MT when I was young and went to Hamilton one time and never forgot it–that's why I want to write about it now 😉
Hamilton is a fishing and hunting capital in Western Montana.
Unfortunately, in 2016, a forest fire devastated part of this wonderful tourist town.
Please tell us a little about the characters in your book. As you wrote your protagonist was there anything about them that surprised you?
Nick joined the Army at 18, and was taught to become a dog handler. He was given a yellow lab named Dude, who he worked with until he was 23. Dude died when he sat on top of several IED's (they are taught to sit down when they smell an IED). Nick was devastated. He was wounded by shrapnel, sent home and recuperated. He was then given Snowflake, a gray-white with black spots Australian Shepherd.
Holly McGuire has always helped people and finds it rewarding and lifts her spirit. She's a whirlwind of energy, focused, disciplined and loves the elderly. They are her favorite clients. Not only does she feed her shut-in's at her boarding house, but she has a truck that was driven by Pete, who was in his 80's. Pete dies of natural causes and she's desperately looking for a new driver to help her.
If your book was optioned for a movie, what scene would you use for the audition of the main characters and why?
I would use this scene where Nick and Holly are trying to get the feral dog, Lady, to become tame enough to trust them so they can help her.
SCENE:
December 18
Holly tried to contain her thrill as Lady loped up the alley toward the three of them, her eyes alight with happiness, she thought. Snowflake was leaping around on the long leash like he had jumping jacks for legs. She'd found out early on that because he was a herd dog genetically, that he needed a lot of exercise every day. Nick took him down to the Bitterroot River, less than a quarter mile walk from the charity, and threw him his favorite red ball until he was tired out. Even foot deep snow that had fallen last week, didn't stop the intrepid middle weight dog from chasing that ball along the bank of the river. Snowflake's back was even with Nick's knees. He was compact, swift and turned on a dime. Now, he was leaping joyously around on the leash as Lady came from the end of the alley toward where they stood.
Holly grinned over at Nick, who was also smiling as Lady loped easily toward them, her pink tongue hanging out the side of her mouth. "She's getting so much tamer," she said.
"Yes. It's the combo of bacon and Snowflake here," he said, laughing. In the last few days, Holly had brought bacon with her and Lady would gulp her food in the alley way bowl and then come trotting up, say hello to frisky, playful Snowflake and then move quickly over to Holly, waiting for her dessert: that bacon. Holly had been able to not only pet her head, but now she was running her gloved hand across her back, staying away from the chewed up area around her neck.
The damage to that area had been done at least a year ago from what Nick could tell. Lady was still circumspect of him, still watching him, but he gave her no reason not to start trusting him. She was becoming more comfortable in his presence, although Lady clearly favored Holly for a host of many reasons.
What do you want people to take away from reading this book?
I'm hoping a soft smile, a warm, fuzzy feeling in your heart for the sympathetic characters and their courageous dogs who love them.
What are you currently working on? What other releases do you have planned for 2016?
I've just put the finishing touches on Wind River Rancher, Book 2, Wind River Valley series for Zebra/Kensington. Pub date is 12.27.16. It just received the vaunted starred Publisher's Weekly review on 12.2.16, a high honor. The reviewer said, "The romance between the protagonists and the giving nature of the surrounding community will warm raiders' hearts and make this book impossible to put down."

Thanks for blogging at HJ!
Giveaway: AUDIO book, Broken Dreams by Lindsay McKenna, Book 4
US only
BROKEN DREAMS, Book 4, Delos Series, romantic suspense
Available In: Audio CD, MP3-CD and Audio download
MP3 audio SAMPLE on each book is available for your listening pleasure before you buy! Check it out!
Narrated by: Johanna Parker, an AudioFile Earphones Award winner.
Full Synopsis
Captain Alexa Culver takes one look at shy, quiet Marine sniper Gage Hunter and feels an instant connection. But Gage has demons in his past that keep him from giving in to their mutual attraction. Alexa believes Gage is worth fighting for, and begins to slowly chip away at his defenses.
Gage Hunter has lost everyone he has ever loved. Lonely and broken, the last thing he expects is to meet someone like Alexa Culver. The redheaded beauty is confident and outgoing and makes Gage feel emotions he thought long buried. Then, Alexa is captured by the Taliban, and Gage knows that he must find her and bring her back to safety—or die trying.
All Delos Series books in audio: https://tantor.com/author/lindsay-mckenna.html
To enter Giveaway: Please complete the Rafflecopter form and Post a comment to this Q:

How has your dog made your life better for you?
Excerpt from Snowflake's Gift:
SCENE from Snowflake's Gift
December 12

"There she is!" Holly said excitedly, pointing out the passenger side of the van. Every day, they made three stops between the two red brick business buildings to see if Lady was at the other end of it, waiting for them to deliver her food. Today, a week after they had made love for the first time, Nick was now on Christmas break from the college. He was driving her to her shut-in's three times daily. It was nice to have his company. Snowflake stood between the two seats, whining because he knew what they were going to do.
Nick slowed and pulled over to the curb. The snow lay in the alley and he could see Lady waiting for them at the other end. "Good," he said. Putting the van in park, he said, "Are you ready to try our next step of trying to get her to come to us?"
"You bet," she said.
"Lady is less skittish around you," Nick said. "I'm going to put Snowflake on his long leash and we'll go out together. I'll want you to go put the food down for her. Let's see what she does."
"Do you think seeing Snowflake will scare her off?"
"I don't know. But you'll go put the food where you always do and then back off and stay with us. We'll see how she responds."
Trying to contain her excitement, Holly climbed out. Nick put the leash on Snowflake, who was practically leaping up and down in the back of the van. They had just finished their lunch route for their shut-ins and were on their way back to the charity. The van's doors slid open on both sides. Nick led Snowflake out one side while Holly got the bowl of dried food and sprinkled some leftover turkey on top of it for Lady.
It was cold, in the twenties, the wind blowing through the valley where Hamilton sat. As she pulled the plastic dog bowl into her gloved hands, she was glad to have her thick knitted cap on her hair and a muffler around her neck. It hadn't snowed since last week, much of it melting, making it easy to walk between the two buildings.
Nick kept Snowflake on a short leash at his side as their boots crunched on the snow as they moved into the alley. He was glad to know that the five thousand people who lived in this small mountain town, knew they were trying to coax Lady into becoming tame enough so that they could get her into their home. He saw her at the other end, watching them. Her ears perked up at seeing Snowflake at his side.
"She's spotted Snowflake," he told Holly, who walked a few feet away from them.
"Yes, and she looks really alert about it." She gave Nick a warm look. "I think she's lonely. Maybe not for humans, but for another dog who could be her companion?"
"I don't know." He halted and said, "go to your regular spot where you feed her and come back. Let's see what she does."
Following his directions, Holly walked forward, speaking softly to Lady, who seemed to know her name. She stood waiting, her gaze fixed on the bowl in Holly's hands. Crouching down, Holly put the bowl up against one brick building. She had a second bowl and a thermos of warm water for the dog, as well. It took her about five minutes to get the water into the other bowl. Glancing down the alley way, she saw Lady had come forward. Thrilled, she smiled.
"Hi sweetie," she called. "Come and get your food and water. Some nice turkey is waiting for you."
Lady was within six feet of her. Holly smiled at the lab, looking her over. The dog had gained weight from feedings three times a day, her fur no longer rough looking, but thick and probably warmer for her, she hoped. "Hey, we have Snowflake with us today. I know you can see him. He's a wonderful dog and I know you'll love him, too." Holly slowly stood up, not wanting to startle the lab. "There. Come and eat, okay?" and she smiled into the dog's gold-brown eyes.
Excerpt. © Reprinted by permission. All rights reserved.


Book Info:
Two veterans—one human, one canine—have returned to Montana to recover from the traumas of war. Former Army Ranger Nick Conway depended on his WMD dog Snowflake to help him navigate IEDs on the battlefield. Now he needs his best friend to help him cope with his PTSD and acclimate to civilian life. When he meets Holly McGuire and agrees to help her deliver meals to the elderly, her inner light calls to him, but his demons hold him back from giving in to his attraction. But Snowflake takes an immediate shine to the kindhearted Holly—and he has never led Nick down the wrong path.
Book Links:

Meet the Author: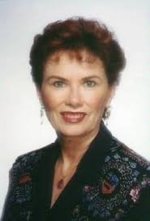 A U.S. Navy veteran, Lindsay McKenna was a meteorologist while serving her country. A pioneer of the military romance genre in 1993 with Captive of Fate. Her heart and focus is on honoring our military men and women. Creator of the Wind River Valley Series for Kensington Books, she writes emotionally and romantically intense suspense stories. She is also the creator of the DELOS Series, a family saga/series that is romantic suspense. Visit her online at her website, www.lindsaymckenna.com.
Website | Facebook | Twitter | Instagram | GoodReads |