Today it is my pleasure to Welcome romance author
Michelle Conder
to HJ!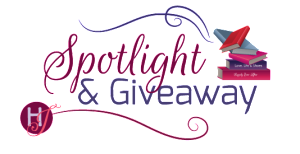 Hi Michelle, welcome 🙂
What would you say is your motto or maxim as a writer?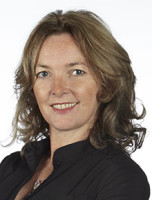 To always write the best book I can for my readers and to always try to be innovative and true to the characters I am writing about. And above all to be entertaining and take the reader on an emotional roller coaster ride.
Would you rather… visit the world 100 years into the past or 100 years into the future? Why?
Oh Gosh. Both! But I think the past holds the most appeal to me. I think it's the romantic in me that would like to be able to step through a time machine and experience an era that has already been.
Let's talk about your newest release: Socialite's Gamble
If you had to summarize the book for the readers here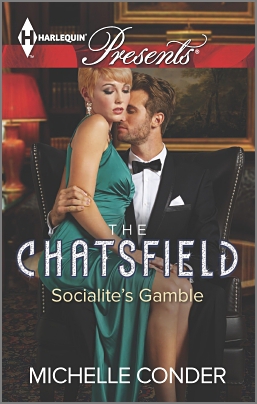 This is a story about a misunderstood wild child who is trying to stay out of trouble to prove herself to her family and a hero dead set on revenge against the man who destroyed his who become entangled together and find out they're perfect for each other.
Please tell us about the characters in your book?
Cara Chatsfield is a a lost soul trying to find her way in the world and has picked up a bit of a reputation as a bad girl that she really doesn't deserve. She is wary of relationships because she has made poor choices in the past. Aidan Kelly watched his father's life fall apart at the hands of a business rival and has sacrificed all personal relationships in favor of turning his father's business into an empire.
As you wrote your protagonist was there anything about them that surprised you?
Oh yes! Cara was a wonderful character to write and I had no idea how much of herself she hid from the world. I also had no idea that Cara was the type of person who hates a confrontation. Most of the heroines I write are quite feisty and while Cara is no push over with the hero she is very emotional and would rather bury her head under a pillo
What scene did you most enjoy writing? Why?
I loved writing the scene straight after the poker game where the hero takes Cara back to his room to teach her a lesson for getting in his way. At the time he has made an assumption about her that isn't true so when he realizes his mistake he has to back pedal and is completely lost when she starts to cry…
What scene was the hardest to write? Why?
The poker game was the hardest to write. There was so much tension in this scene and I had to rework it a number of times. Of course it has now become one of my favorite because it reveals so much about Aidan's true nature and also brings out a powerfully protective streak he never even knew he had.
Who would you cast in the role of your characters if your book was optioned for a movie?
Daniel Craig would make a great Aidan Kelly – all masterful and brooding and Emma Stone would bring a certain vulnerability to Cara as well as an underlying strength.
If you could have given your characters one piece of advice before the opening pages of the book, what would it be and why?
I would have told my hero that revenge is not the best motivator and would make him more unhappy than happy, and I would have told my heroine that it's okay to be herself. That she's lovable and good and kind and to forget all about what other's think of her!
What are you currently working on? What other releases so you have planned for 2014?
I'm currently finishing up my next Presents book which will be out early next year and about to start another Chatsfield book! I also have a short story out as an ebook called Revenge in Rooom 426 and I really loved writing that little book. It was such fun! It's about an actor at the top of his game and a journalist who has come to interview him. Unfortunately he and his friends played a prank on the heroine back in high school and she thinks he belongs on the bottom of a pond! If you like an ugly duckling to swan story you'll love this one. It's up on sale as an ebook now.
Thanks for blogging at HJ!
Giveaway:

Two print copies of Socialite's Gamble.
To enter Giveaway: Please complete the Rafflecopter form and Post a comment to this Q:

When the paparazzi corner Cara yet again Aidan swoops in to play white knight and whisks her away to Fiji where he must attend a conference. What is your favorite tropical island destination and why?
Excerpt
This is the scene where Aidan enters the Chatsfield Casino for the first time where he intends to extract his revenge on the man he believes is responsible for his father's death. Take a peek…

Thirty nine minutes later Aidan was clean shaven, dressed in a black suit and black dress shirt – no tie because he hated them – and paused in the doorway to the Chatsfield hotel's prestigious Mahogany room.
It was opulent, but he already knew that. Large crystal chandeliers sparkled off polished mahogany wood panelling and a curved bar with fancy velvet stools lined the far wall. The room was already half full and scented with the faint traces of Cuban cigar smoke and the sweet scent of too many perfumes mixed together. It wasn't his usual world, but looking at him now – carelessly poised for action – no one would guess he was about to destroy another man's livelihood.
Ice clinked in a glass and Aidan surveyed the elegant crowd. A few of the men he would play against were already seated at the main table. Martin Ellery wasn't one of them. Aidan glanced around the room. Where was the slimy bastard anyway?
And then he saw him and his heart skipped a beat.
Because he wasn't alone. He was standing to the side of the bar with none other than the pink haired waif who had stolen his limousine!
Aidan's eyes swept her. She looked surprisingly classy in a fitted black dress that skimmed her light curves to mid-thigh. She had on stockings, or would they be those high topped ones that clung to her thighs and didn't require a garter belt – what were they called, stay ups? – and another pair of sky scraper heels. It took his brain about point four of a second to jump to him seated on a king sized bed with her standing before him in just those stockings and heels.
Damn.
To his mind there was only one reason a woman was in the high rollers room of a casino. She was either looking to pick up a rich man, or she already had. That might be a gross generalisation he was sure the women's libbers would want to slice him in half for but he didn't care.
He had been a wealthy man for long enough to know the score. And this woman was on the make, any moron could see that.
Book Info:
When the gentleman places his bet…
As the darling of London's party scene, Cara Chatsfield isn't surprised when her father's CEO sends her to Las Vegas to host The Chatsfield's world-famous poker tournament. And if behind the glitz and glamour there's a girl hurt by her past? She'll never tell.
Aidan Kelly detests women like Cara, but when his biggest rival includes Cara in the stakes, Aidan must win—and not just for her protection! But getting to know the stunning socialite, he discovers a beautiful, vulnerable young woman awoken by his own personal brand of passion!
Welcome to The Chatsfield, Las Vegas!
Book Links:
Author Bio
Michelle Conder was born in Bendigo, Australia before moving to Melbourne to study politics and history at the University of Melbourne followed by psychology at Monash University. She travelled extensively throughout her twenties and tried out many career ideas (read: had multiple jobs in multiple industries) before embracing her one true passion – writing. She now lives in Melbourne with her husband and three young children and writes fulltime.
Website | Facebook |