Today it is my pleasure to Welcome author
Lynne Marshall
to HJ!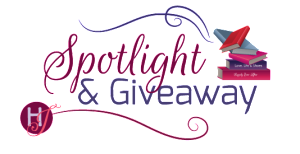 Hi Lynne and welcome to HJ! We're so excited to chat with you about your new release, Soldier, Handyman, Family Man!

Thanks so much for the spotlight opportunity.

Please summarize the book for the readers here: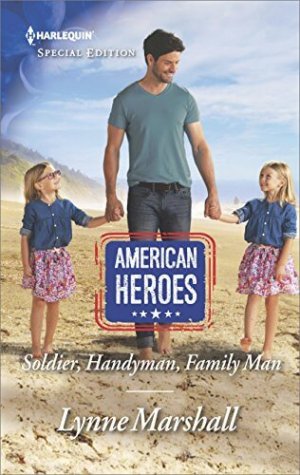 Mark Delaney is the middle brother of Daniel and Conor, who has been honorably discharged from the Army and who, after a whole year, is still trying to get his bearings back in civilian life. He finds peace in being the handyman for his family's modest beach hotel and when he surfs. He keeps to himself, until the new B&B owner across the street needs help. She is a young widow with three children, and as unlikely as it might be, Mark is drawn to her and she to him. They have much to overcome, but their budding friendship becomes a gift neither can deny. As hard as it is to get close to someone again for both of them, the reward finally outweighs their resistance.

Please share the opening lines of this book:
The attractive brunette juggling a cardboard box and a plastic trash bag filled with who knew what needed help. Mark Delaney had first noticed her yesterday when her bobbing ponytail had proved to be very distracting. Now, seeing disaster about to happen, he sprang from the ladder, where he painted the underside of The Drumcliffe Hotel roof trim, nearly rolling an ankle.
Please share a few Fun facts about this book…
The Delaney trilogy originally came to me in a paranormal package. This was a huge departure for me and I wasn't sure what to do or how to handle it. Being a contemporary author, who wanted to continue publishing with Harlequin, I knew some elements of the story had to change. To satisfy my longing for a bit of the supernatural in these books, I came up with a fun and perhaps silly thread where Grandda – Padraig – who came over to US from Ireland in the 1950s, still believed in fanciful things like little people and selkies. So when his grandsons saved a seal from being eaten by a pod of orca, Padraig was sure they'd saved a selkie who now owed them all favors, and he decided his three eligible grandsons would all soon find the loves of their lives because of it. I really had fun putting that aspect into each book, and especially when I wrote the last scene for book #3. 😉
Please tell us a little about the characters in your book. As you wrote your protagonist was there anything about them that surprised you?
My hero – Mark – was a surfing champ in his teens, then, to honor some of his friends who'd been killed in the Middle Eastern wars, he went into the Army where he stayed for ten years. Of course such service changed him forever, and when he came home he was not at all the man he used to be. His brothers and parents gave him time to work through whatever it was he needed to, and he tried, but PTSD holds on to a person and Mark was struggling.
Laurel has gone through a horrendous few years with three children and a husband fighting leukemia. He'd gone through remission just long enough for her to let her guard down, and she had a surprise pregnancy of twin baby girls. The book begins two years after his passing, and Laurel is struggling to start a new life by opening the B&B.
In this way, Mark and Laurel were perfectly suited for each other, they just didn't know it.
If your book was optioned for a movie, what scene would you use for the audition of the main characters and why?
I'd chose the first encounter Mark has with Laurel and all three of her kids. Accidentally, he steps into a family argument and immediately feels out of his depth. This scene reveals Laurels struggles and Mark's empathetic nature. Plus the reader gets to meet the fun and playful twins as well as the troubled teenage son.
Excerpt:
As promised, later that afternoon after he'd finished painting the trim and had gotten a good start on the arbor, Mark headed back over to Laurel's B&B with his toolbox in hand. He planned to fix her lock. One of the benefits of being raised around a hotel was learning to be a jack-of-all-trades. Otherwise we'd go bankrupt, as his father used to say when he and his brothers griped about spending their Saturday afternoons working around the hotel. It'd always been extra torture when the surf was up and he'd been itching to hit those waves.
Laurel was in the front yard, and two young girls in matching striped leggings and navy blue tops sat on the porch steps, though one wore glasses. Looking stressed, Laurel faced off with a scrawny kid by the yard gate who was somewhere in the early teen stage and who hadn't yet grown into his nose. He wore cargo shorts and an oversize, ancient-looking T-shirt with a picture of Bart Simpson on the front.Shaggy dark brown waves in an obvious growing-out stage consumed his ears and partially covered his eyes. He leaned forward, confronting her, his mouth tight and chin jutted out.
Mark thought about turning around, leaving them to their personal business, but their heated interchange, and the fact her hair was down and blowing with the breeze, prodded him to keep going. Maybe she could use some backup.
"Peter, I've got too much on my plate right now."
"I'm sick of having to drag those pests around." His voice warbled between boy and man, cracking over those pests.
"We're not pests!" The little one with glasses sounded indignant.
"Not pets!" the thinner of the two incorrectly echoed, garnering a confused glance from her twin.
"I need you to watch the girls while I do some errands. Is that too much to ask?"
"I'm sick of being their babysitter."
The fair-haired girls looked like twins. Identical twins, but with the help of one wearing glasses and one being slightly smaller, to tell them apart. The glasses girl took it upon herself to move in on the ongoing argument. "Sing with us, Peter. Please?" A future peace activist, no doubt.
"Pleee-sio?" Little Miss Echo being creative?
Without waiting, they started singing "Where Is Thumbkin" using their fingers and acting out the verses, oblivious, while Laurel and Peter continued to square off.
"You know it'll take me twice as long if I bring them."
"Don't care."
What should he do now? Just walk right up and pretend he didn't have a clue they were fighting? He slowed down. That seemed lame.
"Okay, I'm not asking, I'm telling you to stay here."
"I need time by myself!" Peter pounded his fist on his chest while his voice cracked again. "You're the one who told me to get out and explore the neighborhood! Meet kids my age."
Ten feet away from the picket fence and gate, Mark stopped. If anyone could understand the need to be by himself, Mark could. Hell, he'd been the king of withdrawal when he'd first come home. The girls continued singing and gesturing—"Where is pointer, where is pointer…?"
"I need your help." Laurel wouldn't back down.
"I'm leaving!"
Mark figured it must be damn hard to lose a father when a boy needed him most, but it still bothered him the kid was taking his anger out on his mother. He decided to step in, offer Laurel some support. "Is this a bad time?"
"Oh, Mark." Laurel looked flustered and frustrated, her cheeks flushed. Those soft hazel-brown eyes from earlier now dark and tense. Edging toward the street side of the gate, Peter stepped backward, gearing up for his escape.
"How are you today, sir?" the twins sang louder.
Mark stepped closer, giving Peter a forced but friendly smile, hoping to keep him from taking off. "I'm Mark. Nice to meet you."
In response, he received a death glare. It was clear the kid
was furious, not just about Mark butting in, or his mother demanding he pull his share of responsibility, but about life in general. About how sucky it must be when a dad dies.
Unaware, the girls kept singing their nursery rhyme. "Run away. Run away." Their way of coping with stress?
Still glowering, Peter spoke verse three. "Where is tall man?" He added the middle-finger gesture for the sake of his mother and Mark, made sure they both saw it clearly, then took off running, flip-flops flapping, down the street toward the beach.
"Peter!" Laurel yelled, anger flashing in those eyes.
He thought about running after Peter and straightening him out, but stopped the urge. It wasn't his place.
Text Copyright © 2018 by Lynne Marshall HARLEQUIN®SPECIALEDITION
What do you want people to take away from reading this book?
One reviewer said it best for me, so if you don't mind I will quote her because she nailed it!
"Author Lynne Marshall has written a story that touches on some serious issues that are very relevant today because sadly, they are everyday occurrences. PTSD, cancer, children without fathers, single parents trying to do-it-all and the efforts to create a new family unit; all of these situations happen and none of them are easy. It is true that Soldier, Handyman, Family Man is fiction but it offers hope that finding happiness once again is possible!"
Thank you Connie S.!
That's the key for me, to leave a reader with hope, because, as I say in by website bio:
Of all the genres out there, romance rules the day. Perhaps it's because in a world that oftentimes gives us little encouragement, romance stories always end with hope. As I've learned over the years, hope is the candle that guides us through the dark and lonely patches in life.
What are you currently working on? What other releases do you have planned for 2017?
The next release in 2017 is Conor Delaney's book – Reunited with the Sheriff, and readers don't have to wait very long since it will be out in May 2017!!!
I am currently working on the third book in the Charity, Montana series for TULE publishing. These books are departures for me because I am writing sweet romance. My working title is Healing Heart Acres and hopefully it will be out in the fall of 2018. That's the other thing I like about writing for smaller independent publishers, I don't have to wait forever for my books to get released. 🙂

Thanks for blogging at HJ!
Giveaway:

I have two copies of FOREVER A FATHER – book #1 in the Delaneys of Sandpiper Beach trilogy for two lucky winners in the US.
To enter Giveaway: Please complete the Rafflecopter form and Post a comment to this Q: Do you think life has a magical aspect to it, or are you more pragmatic about such things?
No judging – just asking this fun question because of Padraig, in the book, insisting the saved seal was a selkie and the boys would find their true love.
Excerpt from Soldier, Handyman, Family Man:
This excerpt comes from the end of chapter three where Mark talks Laurel into taking a walk with him on the beach and they accept the fact they're attracted to each other:
They stepped off the porch into cool night air and a clear sky, a bit too early for most of the stars to show.
"Since you've started giving Peter surfing lessons, he seems a little happier. Doesn't brood as much. Well, maybe happy isn't the right word for it, but…calmer? Anyway, I've noticed he's not giving me as much attitude as usual."
"Seriously?"
"Yes, and I have to thank you for that."
He wasn't at all sure he deserved the credit, but he liked the expression on her face as they headed for the beach, so he smiled back. Maybe he was a good influence.
"Definite progress. He doesn't resent every single thing I say to him, only a few." She laughed and took off her sandals to walk barefoot in the still-warm sand. "He's lightened up with his sisters, too."
Mark kept quiet, enjoying her carefree conversation. If she wanted to attribute the kid's attitude adjustment to him, fine, but the only payment he needed was seeing the lack of stress on her beautiful face.
And yes, he'd just secretly admitted he thought she was beautiful.
If he continued to keep connecting with Peter, maybe he'd earn the kid's trust. Did he want the responsibility of that, though? Mark let go of the uncertain thought, focusing instead on Laurel and her shapely legs walking ahead of him toward the waves. In the moment, attraction overruled concern. He lengthened his stride and caught up.
"We're not in a hurry, are we?" he asked.
"Oh. No. I'm so used to rushing through everything, I guess I've forgotten how to relax."
Crazy thought, but he wanted to teach her how. Maybe it would help him remember, too. He took her hand, which she didn't fight, and set a slower pace. "Take a deep breath. Enjoy yourself for a change." Her thin fingers were cool, though her palm felt warm against his, and it was great to hold a woman's hand again.
She did as he suggested, slowing down to a stroll, inhaling the ocean air, then a few steps later she looked at him with a questioning gaze. "Is that how I come off? Uptight all the time?"
She hadn't said it defensively, or as a challenge, just a query, so he gave her his honest opinion. "You've got a lot of responsibilities, and let's just say, sometimes I can tell you're struggling."
She went silent as they walked past the lifeguard station, toward a long stretch of beach. A minute later she squeezed his hand. "I've probably taken on more than I should've, but we needed a new start." She checked him out, as though wondering if it was okay to talk about her past. He sent an encouraging glance. "It was so sad at our old house, all the memories, the gaping hole Alan had left by dying. He'd written me a note telling me to do something special with his second life insurance policy. It took close to two years to decide, but I finally did. Now, most days I think I'm crazy."
"I think it's great you bought that place. The house is gorgeous." So are you. "Everything you've done is amazing." He stopped to look at her before saying his next thought. "I know how it is to focus so hard on something that all the rest fades away. As a person who may have forgotten how to enjoy myself, too, I'm just saying."
"Takes one to know one?"
He smiled and nodded, enjoying how the moonlight sparkled in her eyes. How she suddenly looked impish.
She pushed him with both palms, then took off running for the damp sand, heading toward the ocean. "First one in wins!" She hiked up her skirt to her thighs so she could run faster. He definitely liked that.
Momentarily stunned by her sudden change, Mark stood still, then quickly responded to her challenge and ran after her.
She squealed when her feet hit the cold water. "I win!"
"That's just a toe dip. You said first one in." He rushed beside her, not giving a damn that his jeans were sopping wet up to his knees, and his cross-trainers pooled with water, and swooped her up into his arms, then pretended to throw her into the next wave.
She screamed and stiffened, then laughed, but screamed again as he pretended to hoist her into the waves, counting one, two, three! She buried her face on his shoulder, and he liked having her there, in his arms, laughing.
A fast-moving, receding wave pulled at the backs of his knees, and he lost his footing as the sand quickly got sucked from under his feet, nearly dropping her. Staggering back to a wide stance, refusing to let her go, he nearly recovered until a second wave rolled in, hitting faster and harder, and higher up. Drenching both of them. His jeans were sopping and heavy, now. And they didn't stand a chance. Down the two of them went into the cold pool of swirling ocean. He yelled and she screamed.
"I'm sorry!" he called, worried what she'd think of him, assuming she was ticked off. But she laughed hysterically, and once he helped her stand, she splashed him, then ran back to the wet sand and took off farther down the beach. What could he do but follow? Though running in drenched denim and soggy shoes was a definite challenge. Not to mention the chaffing.
"What'll the kids think when I come home like this?" she called over her shoulder.
"That you had some fun?"
Finally, he caught up. They were both out of breath, but she was still smiling, and he realized how much he liked Peter's mom. In fact, as he wrapped his arms around her and they smiled at each other up close—she cold and shivering—he understood exactly how much he liked her, enough to want to kiss her.
It'd been a long time since he'd been in a good enough place to even think about kissing a woman. He hadn't felt this drawn to someone since before his last deployment, two years ago.
But Mark and Laurel were just getting to know each other. If he followed through on this crazy whim and kissed her, wouldn't it mess up the friendly-neighbor bit? With three kids, she needed a helping hand more than a boyfriend.
From the shift in her playful expression to serious, he sensed she'd figured out exactly what'd just been going on in his mind. Yeah, he still wanted to kiss her. And where he'd hesitated, with a lift of her chin she seemed to dare him.
So he kissed her, cold, salty and wet, discovering soft, warm and inviting lips. That her pouty upper lip did indeed feel as good as it looked. The cautious kiss didn't take long, but it planted a warm, glad feeling in the center of his chest. Though Laurel gave a modest look when it ended, like they'd just broken a rule or something, she took his hand as they walked back to her house.
He liked holding her hand even more now, and wished he'd kissed her the way he'd really wanted.
When they got to her gate, sopping wet from the waist down, Mark opted not to go in. "You can tell them I dared you to go swimming."
"I was going to tell them I had to save you from a shark."
"Good one."
She looked relaxed all right, and playful, and he wondered what she'd be like, just the two of them in that big old house now that they'd broken the ice.
"Got anything for me to do tomorrow?"
She took her time answering, letting her gaze travel around him, a different kind of look in her eyes. Flirty. "Oh, I'm sure I'll come up with something." Then she turned and headed for her porch. Text Copyright © 2018 by Lynne Marshall HARLEQUIN®SPECIALEDITION
Excerpt. © Reprinted by permission. All rights reserved.


Book Info:
He's all kinds of man. But is he a family man?
It's good to be home! But civilian life isn't easy for Mark Delaney. The former surf champ copes by carving California waves and working solo as the handyman for his family's beachfront hotel. Until Laurel Prescott, pretty owner of the new B and B—and widowed mother of three—asks for his help. One small task leads to another and another, and suddenly Mark is knee-deep in kids, responsibility…and a love he never dreamed possible.
Book Links: Book Links: Amazon | B&N | iTunes | kobo | BAM |


Meet the Author: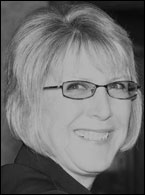 Lynne Marshall has been traditionally published with Harlequin as a category romance author for more than twelve years with over twenty-five books, and more recently with TULE Publishing, she has also gone hybrid with self-publishing. She is a Southern California native, has been married to a New Englander for a long time, and has two adult children of whom she is super proud. She is also an adoring grandmother of two beautiful little girls, a woman of faith, a dog lover, a cat admirer, a meandering walker, a curious traveler, and an optimistic participant in this wild journey called life.
Website | Facebook | GoodReads |