Today it is my pleasure to Welcome romance author 
Candis Terry
to HJ!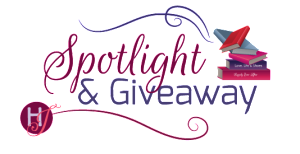 Thank you for having me here today on Harlequin Junkie Spotlight!
RANDOM FACTS ABOUT ME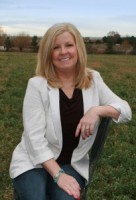 1. I was once a child stage and TV performer and in my twenties I sang in a rock band. At the age of seven I made a record and at the age of eight I sang and danced on The Jack Barry Show from Hollywood.
2. I completely stress out with every single book I write and drive my family nuts by claiming, "It sucks." They always reply, "You say that every time." I always respond "But I mean it this time."
3. I love to create fairy gardens and realize that if I had the time (and money) I'd turn my huge country garden into a life-sized fairy garden extravaganza.
4. I am addicted to shows like CSI: Miami, Criminal Minds, and The First 48, and usually have them on in the background while I'm writing romance.
5. I speak baby talk to my two dogs who are both huge German Shepherds. And yes, they do roll their eyes.
RANDOM FACTS ABOUT SOMETHING SWEETER
1. Originally the Golden Girls/Cougars of Sweet, Texas, Gladys Lewis and Arlene Potter were going to be nice little old ladies who knitted blankets for hospital patients. If you read Something Sweeter you'll discover that these two eighty-something-year-olds might be nice but they definitely have a lot of spice left in the cupboard.
2. There is a real gentleman I modeled old Chester (Cowboy Casanova) Banks after. He once gave me a tour of a very small museum in Montana. I'm not sure he's a skirt-chaser like old Chester, but they do share the same nose.
3. Miss Giddy, the resident fashionista pet goat at Wilder Ranch, came to be after I visited the Texas Hill Country and saw so many goats in the area then discovered an antique shop called Miss Giddy's.
4. The flurry of pick-up lines in the first chapter were inspired by an incident a friend of mine and I had in Vegas when we were about twenty-two years old. I still laugh when I think of it.
5. There is a "cat" incident with Jesse Wilder that I had to rewrite twice because my editor was worried about how my fans would feel about it in its original form.
Excerpt
Beyond the huge ranch-style home, the enormous barn, and the tall oak shade trees, Allison didn't have far to look to find the source for her sudden racing heart. He stood about ten feet away—tall, blond, and stunning with his hair pulled back into an untidy ponytail and a hint of beard stubble dusting his masculine jaw. He wore a plaid shirt with the sleeves rolled up to his elbows and a pair of jeans with specific and infinitely interesting areas worn to a faded blue. His muscular arms were folded across what she knew was a rock-solid, mind-blowing, want-to-lick-it-up-one-side-and-down-the-other chest. And the boots on his big feet were planted in the soil as if claiming his territory.
Though it seemed impossible, the man looked even tastier in the daylight.
Unfortunately, the steady scowl on his face was a clear sign that while all her girl parts might be buzzing at the mere sight of him, anything male inside of him—and she guessed there was a whole lot—was still a bit miffed that she'd pulled a fast one on him in that parking lot last night.
She'd had no choice.
She wasn't usually a woman who had trouble saying no. But if she'd have leaned into his kiss a bit further, tasted him a little more, inhaled his warm, male scent just a smidge longer? She'd have been toast. There hadn't been a possibility in hell that her lips would have formed the letters n and o.
"This is Jesse," her father announced. "Our resident veterinarian. And like the other boys, a Marine."
"Former Marine," Jesse politely corrected her father.
The intensity of his blue eyes flipped her stomach as she extended her hand. "Nice to meet you."
A smile brushed those chiseled lips as their palms met midair. The instant heat felt like she'd been zinged by a bolt of lightning. Electricity snapped between them, and her mind went right back to last night when she'd had to crawl inside her rental car so she didn't crawl all over his big, muscular body.
"A handshake instead of a hug?" One sexy slash of brow lifted. "That's not how we do it here in the Lone Star State, darlin'."
With the ease of a man who knew exactly what he was doing, he gathered her in, and both of those strong, muscular arms went around her. Flashes of dancing within those arms and against that chest the night before zoomed back. And just like the night before, unwanted desire pinged through her system.
In that brief moment, with their bodies pressed together, she knew she'd have to put up every guard, every fence, every barrier she could find to keep her hands off the merchandise and her heart locked up nice and tight.
"Award-winning performance," he whispered against her ear. "You always that good at faking it?"
The innuendo hit its mark.
Sometimes, when a girl met a new guy, she knew immediately whether she'd have to fake it or whether she'd get the real deal. Everything about Jesse Wilder shouted "satisfaction guaranteed."
With as little fanfare as possible, she extracted herself from his hold. "In Seattle, we usually just say hello with a cup of coffee or a flying fish."
"Proof that everything's bigger and better in Texas," he drawled.
GIVEAWAY:

2 Digital Copies of ANYTHING BUT SWEET (Sweet Texas Book One)
To enter Giveaway: Please complete the Rafflecopter form and post a comment to this Q:

The face of the publishing world is changing fast, are you happy your favorite authors are more accessible, or did you prefer when they remained a bit of a mystery? Why?
About the book
The men in Texas are hard to resist . . .
Seattle event planner Allison Lane is an expert at delivering the perfect wedding—even if she might not exactly believe in the whole "'til death do us part" thing. When her father decides to tie the knot with a woman he barely knows, Allison heads to Sweet, Texas, to make sure his new honey is the real deal. What she didn't expect to find at the local honky-tonk was a sexy Southern man as bent on charming her pants off as he is on blowing her "true love doesn't exist" theory all to hell.
And they always promise . . .
Veterinarian, former Marine, and Sweet's favorite playboy Jesse Wilder takes one look at Allison and knows she's a handful of trouble he can't deny. But even after a sizzling kiss and obvious mutual attraction, it seems Allison has no such problem. When Jesse uncovers her sweet side, can he crush his playboy image, melt her cynical heart, and change her mind about taking a trip down the aisle?
Something sweeter