Today it is my pleasure to welcome romance author 

Shannyn Schroeder

to HJ!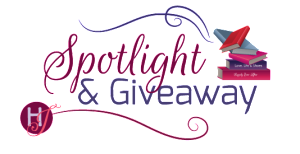 Something to Prove – My Favorite Scenes
By: Shannyn Schroeder
Here are my favorite scenes from this book. They're in chronological order for lack of a better way to do it. They are also PG (except for on f-bomb). If you want the R-rated stuff, you need to read the book ☺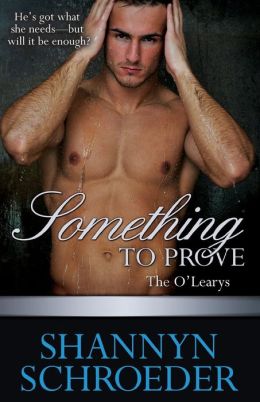 #1 from Chapter 2 – This is the first O'Leary family dinner in this book. The family dinner is a staple of the series. Colin is still feeling out of place with his family, even after being home for a year. He's happy to be home, but he's not quite sure how he fits in. This snippet also shows a glimpse of the difference between how he sees himself and how he believes others perceive him.
He moved to the table and took the seat that had always been his father's. When he came back to town last year, Colin had started sitting in the spot just to irritate Ryan. He'd succeeded, but he never felt right in the chair.
He was no more head of the family now than he could've been when his father died. Those were shoes he didn't know how to fill.
Mom and Moira carried the last of the plates of food to the table. Colin was struck by how much Moira looked like their mother. Red hair and pale blue eyes. His sister had become a woman when he wasn't looking. He was suddenly grateful Maggie wasn't there to make him feel even older. Ryan said grace. Colin looked around the house and saw subtle differences. The pictures on the wall had been updated with wedding photos of Ryan and Quinn and a family portrait with everyone but him.
One photo of him remained on the wall: His father stood with Ryan and Colin at his side in front of the bar at O'Leary's. One more piece of evidence that his life hadn't moved on but everyone else's had.
Moira nudged him with a bowl of potatoes. "Something wrong?"
He slid his easy smile into place to be the man everyone expected. "Nope."
#2 from Chapter 3 – Colin approaches Elizabeth Brannigan to negotiate becoming her business partner. She'd already asked Ryan to partner with her, but he turned her down. The scene is in Elizabeth's point of view. I like that she knows she's looking for something different in a partner, but she's not sure what. Colin walks in full of charm and arrogance and Elizabeth is wary of him because they already had a brief, lust-filled encounter. Of course, Colin convinces her that he's what she needs.
"You bring personality to the table. No proven experience, and you expect me to give you almost half the business?" She leaned back in her chair.
"My personality is the one thing you need most. It can't be taught or bought."
"Thirty profits and twenty-five at sale."
He narrowed his eyes as if computing, then leaned forward. "Deal."
"One more thing. No flirting. Just business."
He sighed like she was being insufferable. "Contrary to popular belief, I am capable of being professional. When do we start?"
"It's locked up, so we can start tomorrow. I'll have the contract drawn up for you to sign when you get there. Nine a.m.?"
"I'm closing at O'Leary's tonight. Make it eleven. Even I need my beauty sleep."
"You plan to continue to work at O'Leary's?"
"It's my family's bar."
"I'm not a simpleton. There are only so many hours in a day. I won't have you thinking you can drop by The Irish just to collect a check."
His smile was disarming. "Sweetheart, simple isn't what anyone would call you. I'll prove my worth soon enough. Seems a lot of people expect that." He rose and extended his hand. "I'll sign your contract, but a handshake will do for me."
She shook his hand and tried to ignore its strength and warmth and the zing of her nerves. As he turned to leave, she enjoyed the view and immediately began to question her sanity. She'd just created a business partnership based on a man's charm. What the hell was she thinking?
#3 from Chapter 4 – Elizabeth and Colin spend their first day in the bar cleaning it out. They've had a run-in with a drunk and discovered that all the liquor has been watered. It hasn't been a good morning, and Elizabeth has taken it out on Colin. Here, she tries to make amends.
She grabbed her purse and headed back into the bar. He stiffened at the sight of her. Oh, yeah, this was going well. "We missed lunch. I thought maybe you might want to grab something to eat before we have to meet with people."
His shoulders relaxed and his mouth quirked. "Is that an invitation?"
"Yes. I'm sorry I snapped at you."
"That's all?"
What else did he want? She raised her brows, waiting for an explanation.
"No 'thank you'?"
"Why should I thank you for doing your job?"
He walked around the bar and stood much too close for her comfort. "I think you owe me a thank-you for rescuing you from the biker."
She rolled her eyes. "You did not rescue me. I handled myself fine."
His smile broadened. "From where I stood, he was about to handle you."
"I didn't ask for your help."
"What would you have done if I wasn't here?"
She debated telling him that the door wouldn't have been open. The clientele of this establishment made her uneasy, but she wasn't about to give him that fuel. "I would've called the police."
"Wrong choice. You need me more than you thought, Legs." He walked past her toward the door.
"What did you call me?"
"Legs." He tilted his head and his gaze ran down the length of her. "As in you're all leg."
"My name is Elizabeth."
He smiled, and her heart jumped. A smile should not have that effect.
He continued, oblivious to her condition. "Anyway, if you'd made that call to the cops, he would've gone into a rage. You have to be able to read people."
"That's why I hired you. So we're back to you just doing your job and no thanks are necessary." She turned to the door with her car keys in hand. His laugh echoed in the empty bar behind her and she couldn't hold her smile back.
#4 from Chapter 10 –Colin and Elizabeth have slept together and she tries to convince herself that it was a mistake. Of course, Colin has other ideas. He invites her to spend the night at his apartment. Elizabeth is tempted, but decides that in order to move forward, they need ground rules.
She didn't believe him for a second, but he was so damn cute, she wanted to be convinced. "Then we need rules."
"Rules?"
He looked like the word alone would give him a coronary.
"Yes, ground rules. First, no hanky-panky at work. I'm the boss, the owner, and I need all of the employees to see me that way."
He scooted his stool closer to hers. "You might find it hard to keep your hands off me. What else?"
"We tell no one about this. It's just between us."
He shifted away from her. "I can't tell my family?"
"No one. It's friendly sex, not a lifelong commitment."
"I can agree to that, but you can't blame me if they figure it out. Moira's a reporter and the nosiest thing on two legs."
"Third, I expect monogamy for as long as I'm in town. When I head home, we go our separate ways, no harm, no foul." She waited for his reaction.
"Long-term booty calls. I like the way you think."
He grabbed the back of her neck and drew her close for a kiss, but she resisted.
"We're at work. You're already breaking Rule One."
"No one's here, so no one can find out."
She slid from her stool and out of his reach. "Looking for loopholes won't help you. Do we have a deal?"
He stepped beside her and took her hand. "Are you going to my apartment for the night?"
"Maybe. If we can agree on terms."
"I agree."
#5 from Chapter 17 – Colin and Ryan finally make peace with each other. I love this conversation because it's been a long time coming (since the first book More Than This). Colin has approached Ryan to be his business partner, fully expecting to be shot down based on his current relationship with his brother. Ryan surprises him.
"Why now?"
Colin leaned against the table. "What do you mean?"
"Why should I trust you now?"
He shook his head. He knew he couldn't win Ryan over. What a waste of time. "It's pretty sad that a total stranger had more faith in me than my own brother."
"Sometimes a clean slate is easier to work with." Ryan inhaled deeply. "I don't understand why you left, but you expect me to forget you did. Why didn't you stay and prove O'Leary's should've been yours?"
The fear Colin had buried crept up again, and he wanted to lie as he had been but couldn't. He sucked in air before forcing out the words. "I left because I couldn't hack it. Without Dad here, I knew everyone would look to me to be in charge. And I was a fuckup. I knew I'd let everyone down. So I left."
"Leaving let us down."
"I'm sorry. I owe an apology to you more than anyone. I never considered what my leaving would do to you, but I knew, no matter what, you'd handle it. It's who you are."
Colin turned back to the box of food. "I can't make up for not being here, but I can promise not to leave again. Every day for three years, I wanted to come home, but I didn't have the balls to do it. I'm not the same man I was. Hell, I wasn't much of a man then."
[They have a brief conversation about Elizabeth]
"Then I guess you're screwed." Ryan's stance finally relaxed.
Colin saw the look of pity on his face and tried not to cringe.
"But you do have a partner." Ryan stuck out his hand to seal the deal.
Instead, Colin grabbed him in a bear hug. It felt good to have his brother back. "You plan to be a silent partner, right?"
"Shut the fuck up."
Yeah, it was definitely good to have him back.
GIVEAWAY:

Digital copy of A GOOD TIME +MORE THAN THIS by Shannyn Schroeder
To enter Giveaway: Please complete the Rafflecopter form and post a comment to this Q:

As you can see, most of my favorite parts have great conversation. I love dialogue. While I can enjoy a well-written description of a setting or a character, it's the banter that sucks me in. What kind of scene sticks with you after you're done reading a book?
About the book
Two ambitious people team up to prove themselves to their families—and find there may be more to their partnership than just business…
Elizabeth Brannigan is determined to show her father she's capable of running the family business. Saving his struggling Chicago bar seems like the perfect project. But she'll need a little help dealing with the rough crowd. Who better to assist her than the handsome co-owner of a thriving Irish pub? Of course, with so much work to do, there are bound to be a few late nights…
Colin O'Leary's father passed away before he could prove to him that he wasn't a screw-up. Now he wants to show his brother he's responsible enough to own a bar of his own—and Elizabeth may be able to help him. But when their professional aspirations clash, tempers—and passions—flare. Are they mature enough to mix business with pleasure—or will they have to choose between the two?
Buy Links:
iTunes: https://itunes.apple.com/us/book/something-to-prove/id686497843?mt=11
B&N: http://www.barnesandnoble.com/w/something-to-prove-shannyn-schroeder/1116524336?ean=9781601831835
Amazon: http://www.amazon.com/Something-to-Prove-O%60Learys-ebook/dp/B00EF51JF6
Tour wide Giveaway: (Nook Simple Touch ($79.00 Value), TWO Digital Copies of Winner's Choice O'Leary Romance or FIVE Keeper Kase with O'Leary's cards) a Rafflecopter giveaway
Author Info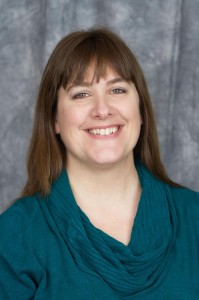 Shannyn is a former English teacher, who now works as a part-time editor while raising her three kids.
Even though she wrote from high school through college (mostly poetry), she'd never considered a career as an author. Writing fell by the wayside as she focused her energy on creating lesson plans and new and fabulous ways to torment her teen students. One group in particular dubbed her "The Torture Master," a title she carried into motherhood.
After the birth of baby number two, Shannyn resigned from teaching and fell in love with reading romance novels. She read so many books so quickly that her husband teased, "If you're going to read so many damn books, why don't you just write one?"
So she did.
That first book is safely buried on her hard drive, but the process set Shannyn on the path to where she is today—agented with a debut ebook coming out with Kensington in late 2012.
She is recovering from her Diet Coke addiction, fears putting her foot in her mouth on social media, and has a renewed appreciation for the bad girls of the world.
Author Links
http://www.shannynschroeder.com/
https://www.facebook.com/pages/Shannyn-Schroeder/536050196443173
https://twitter.com/SSchroeder_
http://www.goodreads.com/author/show/6575201.Shannyn_Schroeder