Today it is my pleasure to Welcome author
Samantha Verant
to HJ!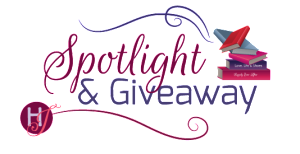 Hi Samantha and welcome to HJ! We're so excited to chat with you about your new release, SOPHIE VALROUX'S PARIS STARS!
Please summarize the book for the readers here: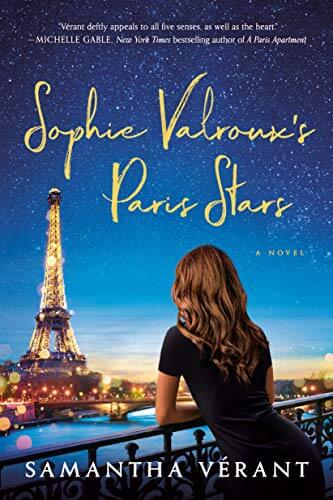 Sophie Valroux's Paris Stars is contemporary romance/women's fiction about an American woman who faces a lot of obstacles–like losing her senses of taste and smell (Damn! Hard for a professional chef!) and a lot of misogyny in the kitchen. Before committing to the life that her grandmother basically thrust upon her, including the love interest, she must truly believe in herself and commit to her new life in France to move forward.
Side note: I kind of want to inherit a château. I did it with fiction. In real life, I just don't want the upkeep or taxes. Also, I'd also have to sell a lot of books– like millions or billions.

Please share your favorite line(s) or quote from this book:
The inspiration for the following lines came from this article:
https://www.squaremeal.co.uk/restaurants/news/heston-blumenthal-female-chefs_9376
"I'm thoroughly enchanted to meet the world's most beautiful cooking face."
Wrong thing to say. My spine went rigid. "Believe me, I can carry my own pots and pans. Merci beaucoup."
"But you look so sweet and delicate," he said, eyeing me up and down.
I don't know if it was my imagination working in overdrive, but his eyes seemed to hold a certain lascivious quality. Whether it was rude or not, I turned on my heel to walk away. "It was lovely to meet you. I have to mingle with the other guests."
Please share a few Fun facts about this book…
Research:
I cooked a lot! Like Sophie, I dreamed about recipes and woke up hungry. Then, in the morning, I went to the grocery store to pick up ingredients. Thankfully, the recipes worked out and my family ate very well. I did hold off on making the "Starry Night" cake I'd envisioned for the book– but decided to slay that dragon–twice. Such a mess! Yep, I now know how to make homemade edible glitter from organic ingredients. And how to do a mirror glaze. The cake– it's awesome and gorgeous and tasty, if I do say so myself.
Play List:
1) London Grammar "Hey Now"
2) Billie Eilish "Everything I Wanted"
3) Lana Del Rey "Summertime Sadness"
4) Angèle "Balance Ton Quoi"
5) Edith Piaf "La Vie en Rose"
6) Oasis "Falling Down"
7) UB40 "Red Red Wine"
8) Rhye "Taste"
9) Edith Piaf "Non, Je Ne Regrette Rien"
10) Rihanna "Diamonds"
11) Coldplay "Sky Full of Stars"
12) Julien Doré "Paris-Seychelles"
What first attracts your Hero to the Heroine and vice versa?
They were childhood first loves and experienced the same kind of losses. Rémi lost both of his parents. Sophie lost her mom and didn't know her dad until recently. The one thing they shared was the love of Sophie's grandmother– this, initially, brought them together, but what keeps them together is complete understanding (muddled at first), honesty (they work through it), and an undeniably hot sexual attraction. Did I mention things get hot? (With some broken/thrown plates along the way).
Did any scene have you blushing, crying or laughing while writing it? And Why?
Before this book, I hadn't really written an intimate sex scene before. My agent called me out on this in the draft before we sent the final manuscript on to my editor. I had to turn one page into many (which had me blushing). Here, Sophie and Rémi get smexy for the first time…and the scene goes on to a glorious conclusion. Hello, fireworks.
He kissed my neck, grasping my hair, and then kissed me so passionately it was like I hadn't seen him in years. "I've been wanting to do this all day, all year, all of my life," he said, his fingers running up and down my back as if it were keys on a piano.
He pulled me down onto the bed, straddling me. As he unbuttoned my dress, he kissed my body, starting at my shoulder, then trailing down to my chest, and finally landing on my inner thighs. I let out a moan as he removed my underwear. With a skilled hand, he unhooked my bra and ran his hands over my bare breasts. The air filled with my soft sighs.
"Mon Dieu," he said with a low groan, his hands exploring every inch of me. "You are so damn beautiful."
Readers should read this book….
If they like…
A slow burn romance that heats up to a boil
Vulnerable and real characters
Women who fight for their dreams–even when the going gets tough
Strong women who don't realize how awesome they are (at first)
Delicious food (recipes included)
What are you currently working on? What other releases do you have in the works?
I'm currently working on a new book I'm really excited about. Tentatively entitled THE SPICE MASTER AT BISTRO EXOTIQUE, this novel is a sexy, humorous Rom-Com with a dash of magical realism. Yes, it takes place in France (write what you know). Yes, I'm working with my editors at Berkley. And, yes, it's quite different from SOPHIE VALROUX'S PARIS STARS. Stay tuned!

Thanks for blogging at HJ!
Giveaway:

One Print copy of SOPHIE VALROUX'S PARIS STARS by Samantha Verant to a winner with a valid US shipping address.
To enter Giveaway: Please complete the Rafflecopter form and Post a comment to this Q:

What dream do you want to fight for? What obstacles stand in your way?
Excerpt from Sophie Valroux's Paris Stars:
FROM CHAPTER ELEVEN: FAKE IT UNTIL YOU MAKE IT
Right after the family meal, Phillipa raced up to me as I was making final preparations for the evening's service. "Sophie, the tajine? What did you put in it? The entire brigade's mouths are on fire. And the grannies—"
I raced over to my station and picked up the spices, quickly realizing I'd used a hot piment instead of paprika. And I'd just made the same mistake I made when O'Shea fired me from Cendrillon. I hadn't tasted the meal. Because I couldn't. Some chef. The shame of my error rocked my head, making it pound. The tajine needed to slow cook for two hours, and I didn't have time to remake it. Plus, I'd used all of the preserved lemons.
My eyes met Phillipa's as the New York nightmare flashed in my brain. I don't think I'd ever get over what happened. I still saw orange potimarron soup dripping down the walls after O'Shea threw it and fired me, still felt the rain freezing my body as I walked home like a wet rat. I couldn't face my problem, and it would be easier to blame somebody else. "Do you think somebody is out to sabotage me?"
"Oh, yeah, the granny brigade is so after you. Maybe even Clothilde. Or me," she said, placing her hands on her hips. "No, I think you just made a mistake. Don't beat yourself up. I have a plan."
My shoulders slumped. "Throw me to the wild boars?"
"No, we'll just redo it using the pressure cookers," she said, looking at the clock. "We have the time." She clapped her hands and yelled, "All hands on deck. We have another meal to prep. And quickly."
A meal I might mess up. Shame flooded my system. "Maybe I should leave?"
"To do what? Give up? So not the new you." She gripped my shoulders. "Mistakes happen. And we're going to fix it."
"What about the preserved lemons?" I asked, on the verge of tears. "I used them all."
"It's happened before. Grand-mère taught me a hack for the recipe," she said. "Nobody will know the difference."
I couldn't imagine Grand-mère ever making a single mistake. This proved she was human. Like me. Nobody was perfect all of the time. More than anything, I'd needed to hear this. I lifted up my chin and nodded.
"That's right. Pull yourself together, Chef, and let's get to it," said Phillipa.
Easier said than done. But I was going to try my best. My mind had catapulted into a dark place, and I wasn't going to bring everybody else down with me. I had two rules: no crying in the kitchen, and always taste. I'd broken both rules. Still, I had to set things right. I straightened my shoulders. "Let's do this."
Phillipa squeezed my hand. "Are you okay, Sophie? Don't get me wrong, but you've kind of been acting strange lately."
Now was not the time to unload my problems on my friend.
I lifted a brow. "I'm fine. And we have work to do."
"Yes, Chef," she said, eyeing me warily.
I wondered how long I could live this lie, how long I could keep up the front.
Excerpt. © Reprinted by permission. All rights reserved.


Book Info:
In this delectable novel, a chef on the rise fuels her passion for cooking while enduring the hardest challenges she's ever faced after a debilitating injury.
Everybody wants a piece of grand chef Sophie Valroux. With her once-destroyed reputation fully recovered and then some, Sophie is making her mark in the culinary world. She's running the restaurants of Château de Champvert, the beautiful estate that she inherited from her grandmother. She and her fiancé, Rémi, are closer than ever, and she's even bonding with his daughter Lola. Everything should be perfect.
Yet, Sophie still feels something in her heart is missing.
When she's invited to cook at an exclusive event her culinary idol is attending, she thinks this could be the thing to catapult her to greater heights, maybe even bring her one step closer to her one and only dream of achieving the stars—Michelin stars.
But fate has other plans for Sophie. After she accepts to cook for the Parisian elite, her world crumbles. She suffers a fall and loses her senses of smell and taste. Certain that her career will vanish if people find out, she keeps this secret to herself, not even telling Rémi. She fakes it all: the menus for every meal, the taste of fresh figs, the juicy cherries in the orchard. All she has to do is get through life—and the event—tasteless without missing a single step. Fake it 'til you make it…right?
Book Links: Book Links: Amazon | B&N | iTunes | kobo | Google |


Meet the Author:
Samantha Vérant is a travel addict, a self-professed oenophile, and a determined, if occasionally unconventional, at-home French chef. She lives in southwestern France, where she's married to a sexy French rocket scientist she met in 1989 (but ignored for twenty years), a stepmom to two incredible kids, and the adoptive mother to a ridiculously adorable French cat. When she's not trekking from Provence to the Pyrénées or embracing her inner Julia Child, Sam is making her best effort to relearn those dreaded conjugations.