Today it is my pleasure to Welcome debut romance author
Nan Dixon
to HJ!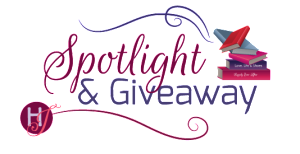 Hi Nan and welcome to HJ! We're so excited to chat with you about your new release, SOUTHERN COMFORTS!
Thank you so much, Sara, for having me! I'm thrilled to talk about by Debut Release – SOUTHERN COMFORTS.
Please summarize the book for the readers here: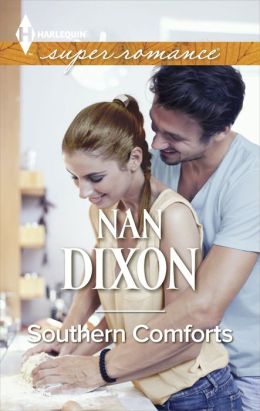 Abby Fitzgerald longs to open her own restaurant. Unfortunately, her dream is stuck on the back burner until she and her sisters finish converting their Savannah mansion into a bed and breakfast. Facing a loan repayment on Fitzgerald House, Abby refuses to lose the house that's been in the family for generations. She juggles multiple roles–B&B manager, chef and caterer. Pride keeps her from asking for help. Betrayals have taught her not to trust any man with her precious dreams.
Gray Smythe won't let another woman fool him. If he can't find a girlfriend that cares more for him than his net assets, he'll avoid relationships. Fed up with Boston, he heads to Savannah to turn his newly purchased warehouse into condominiums. Six-months of solitude and excellent cooking is just what he needs.
The last thing Gray expects to find at Fitzgerald House is another woman with money problems. Besides, he lives in Boston, she's anchored to Savannah. Her cooking is enough to make a man propose, but money, her lack and his abundance, hampers their simmering romance. Gray secretly tries to solve the B&B's financial plight. His high-handedness and Abby's inability to trust destroys their fragile relationship. Only love can tear down the barriers money has created.
Please share the opening line of this book:
Rule #1–The guests are always right, even when they're wrong. Mamie Fitzgerald

"Score one for Team Fitzgerald." Abby tapped the occupancy permit against the porch railing and waved to her contractor as he headed to his truck. The final room on the second floor could be used.
Please share a few Random facts about this book…
The story is set in Savannah Georgia. Savannah has the second largest St Patrick's Day celebration in the US. Almost 250,000 people come to town for the holiday. (And Abby wants them all to stay her family's B and B.)
Abby longs to open her own restaurant. Unfortunately, she and her sisters need to complete the restoration of Fitzgerald House before she can even think of opening SOUTHERN COMFORTS, her dream restaurant, in the carriage house.
Gray comes from old Boston money, but as a real estate developer he loves to work side by side with his construction crews.
Gray can't stop eating Abby's Brandy Pecan Bars. She even offers him a lifetime of bars in exchange for funding the restoration of the third floor. Gray can't tell if she's kidding. As my critique group reviewed the book, they said I would have to start bringing food. I was making them hungry when they read!
Please tell us a little about the characters in your book. As you wrote your protagonist was there anything about them that surprised you?
Abby didn't tell me her ex-fiance cheated on until the third revision on the book. I thought she had come home from New York City because her mother needed to help a sick aunt. Abby's cheating ex is one of the reasons she doesn't trust men with her dreams. Abby thinks that men destroy dreams.
Gray doesn't trust anyone. Too many people have pretended to be friendly because of his money or his connections. Even with Abby, he doesn't know if she's interested in him or his money.
What, in your mind, distinguishes this book from other books out there in the same genre?
This book is about the value of family–the families you're born into and the families you create. Both Abby and Gray must learn that they can rely on others to be loyal, loving and trusted with their dreams.
The First kiss…
Its so much fun.
Gray has messed up Abby's schedule as she prepping for a catering event. He apologizes and ends up kisses her instead. The kiss sizzles, but she pushes him away, telling him she's not part of the B and B's services. Since he's offered to help her catch up, she has him wash dishes. He expected to hire help for her–since he's used to solving problems with money.
Did any scene have you crying or laughing (or blushing) while writing it?
When Abby finds out that Gray is stealing her dreams and her world crumbles, I cried
"Actions speak louder than words."
Tears trickled down Abigail's cheek. The ice in her eyes frightened Gray. "I'm going back to Savannah. I'm going home."
"Abby." This couldn't be happening. Not when he was in love with her. "Stay. Please."
"We're done." She wheeled her bag around him.
Desperate, he blurted out. "I think I'm in love with you."
She stopped. Her shoulders shook. She turned around, pity filled her face. "You can't buy my love, Gray. That's not how it works. It's something I would have given freely."
Panic bubbled inside his chest like lava in a volcano about to blow. "I'm not trying to buy your love."
She didn't even stop.
He ripped a hand through his hair. He'd been trying to help her, for God's sake. And she'd thrown everything back in his face. He told her he loved her. He had the money. He could fix her problems. Make her life easier. Why wouldn't the stubborn woman let him help?
If your book was optioned for a movie, what scene would you use for the audition of the main characters? 
This is the second day of Gray's stay in Fitzgerald House. She's setting up for the afternoon tea when Gray comes in to the library.
Abby was almost out the door when Gray called, "Wait, Abby, I have a question."

She paused. He waved her over to a chair, before taking another bar.

"Can you recommend any contractors?" he asked. "I'm putting the work out for bids."

Settling into the chair, she tried to remember who'd worked on the warehouse before Gray took over. "Did you talk to Jeb Haskins?"

"Just met with him." He frowned. "Not letting that guy back on the project. I have a couple of other names, but I like the work you've done on your B&B. I wondered who you'd used."

"I can give you the names, but our focus has always been on restoration. I'm not sure this would be the same kind of job."

"You're right—I'm not looking for restoration, but I need a contractor who's experienced with old buildings."

Abby's heart warmed at his respectful tone. "I use Sam Forester. He's done all the work here since we started. He and his son, Daniel, run a local construction company. I'll call and see who he'd recommend."

"Thanks. Add this Forester to the list, too, would you? They've done a nice job here."

She froze. Gray wanted to talk to the Foresters? Samuel fit their work in between his other projects to help keep her costs low. Gray's work might slow down her own restoration.

But she couldn't keep business from Sam and Daniel. They were practically family.

Hoping he hadn't noticed her delay, she said, "I can do that."

Abby tapped her lip, thinking of other contractors she could direct him to.

Gray stared at her mouth, making Abby's heart beat a little faster. What was it the magazines said? If a man stared at your mouth, he was thinking of kissing you?
If you could have given your characters one piece of advice before the opening pages of the book, what would it be and why?
I would tell Abby asking for help is not a weakness. And Gray needs to know that money can't buy him love.
What are you currently working on? What other releases so you have planned for 2015?
My editor is currently reviewing a proposal for Abby's sisters stories — books 2 and 3 of Fitzgerald House. Plus I am finishing up revisions on a Romantic Suspense. It finaled in the Golden Heart in 2014.
Thanks for blogging at HJ!
Giveaway:

Two commenters will receive copies of SOUTHERN COMFORTS.

If the winner is in the US — it will be an autographed book — otherwise I will send an eBook.
To enter Giveaway: Please complete the Rafflecopter form and Post a comment to this Q:

I got the story idea when my sisters and I took a sister weekend and spent it in Savannah. Where is your favorite vacation location? What made it special?
Excerpt
"It's a cash-flow issue. We'll see if we can get a loan, but…" Abby shrugged with a tight smile. "I know how much you love my brandy pecan bars. How much would you pay for a lifetime supply?"

A chill settled over Gray's skin. Was she joking, flirting—or testing the waters?

He'd eaten in her intimate kitchen for the past three weeks. And they'd spent hours talking. He'd told her more about his life and his family than anyone back in Boston. They'd become friends. Why couldn't he tell what Abby wanted?

He was paying her for the room and the meals. And now Abby suggested he could buy a lifetime of her bars? Had to be a joke. He kept his own tone light in response. "It might be worth it."

He tugged her out of her chair, and when her body brushed his, it was as if he'd grabbed a live wire.

Did she feel this connection, too?

"Do you have a restaurant you've wanted to visit tonight?" He couldn't stop brushing her knuckles with his thumb.
He thought he saw confusion in her green eyes. At least he wasn't the only one.

"There's a little Italian place over on York Street called Amore. We can walk over if you want."

So, they would go out to dinner. It didn't have to be a big deal; they'd had plenty of those already. Then they'd see what happened next. "I'll make a reservation."
Book Info:
Abigail Fitzgerald has always followed her mama's rules when it comes to running their family's B and B. But her mama never had to resist a man like Grayson Smythe. A long-term guest, Gray spends his evenings having dinner with Abby in her kitchen—and it's not long before their attraction begins to sizzle.
Although Gray's kisses are a delicious distraction, Abby's priorities are the B and B and the dream of opening her own restaurant. And Gray definitely has the means to help her. But when money seems to be all he can offer, Abby suspects she might get burned.
Book Links:
Meet the Author: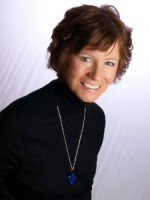 Nan spent her formative years as an actress, singer, dancer and competitive golfer. But the need to eat had her studying accounting in college. Unfortunately, being a successful financial executive didn't feed her passion to perform. When the pharmaceutical company she worked for was purchased, Nan got the chance of a lifetime—the opportunity to pursue a writing career. She's a five-time Golden Heart finalist and lives in the Midwest where she is active in her local RWA chapter and on the board of a dance company. She has five children, two sons-in-law, one grandchild, a husband and one neurotic cat.
Website | Facebook | Twitter |