Today it is my pleasure to welcome romance author

Mary Behre

to HJ!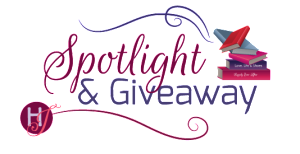 Hi Mary, Welcome to HJ!
What would you say is your motto or maxim as a writer?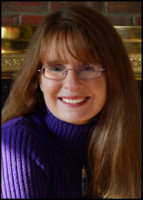 "Never give up. Never Surrender!" It's a line from Galaxy Quest. It's very much how I live my life. Whether it's pursing a degree, a career, or a dream, to achieve it, surrender isn't an option. 🙂
If you were stranded on a deserted island… 
I'd be perfectly happy provided I had my family, my friends, my Mac, my dogs, chocolate, a 40' sailboat, a fishing pole, a knife, a fork, a spoon, ice cream, this chair and this remote. That's all I need.—Kudos to everyone who gets the movie reference. LOL
Let's talk about your newest release: Spirited
If you had to summarize the book for the readers here…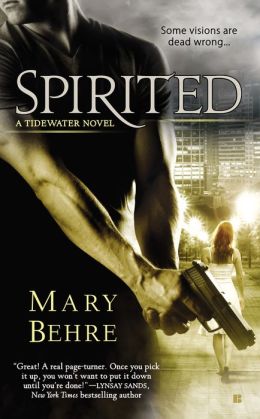 A reluctant psychic and a no-nonsense cop are throw together by a ghost on a mission when the psychic's purse is found in the hands of a cop's dead informant. It has humor, suspense and a psychic love-connection.
Please tell us about the characters in your book
Jules Scott is a florist shop manager determined to lead a paranormal free life and to find the sisters she lost in the foster care system. Finding her sisters might be easier than getting rid of the ghosts that are constantly hounding her. She often finds herself in ridiculous situations because of the ghosts, but tries to keep her sense of humor even when handcuffed by a half-naked man wearing lamb-covered pajama pants.
Seth English is a cop with the Tidewater Police Department. He's a no-nonsense cop out to repair his tarnished reputation. He's tough and loyal but has a soft spot for his daughter and his mother.
As you wrote your protagonist was there anything about them that surprised you?
Jules didn't surprise me but Seth did. I had no idea that he was a teen father until the scene at Philomena's.
What scene did you most enjoy writing? Why?
My favorite scene was the one in the hallway. It cracked me up when I wrote it.
She rushed into the hallway, screaming at the top of her lungs. "Big Jim! Big Jim! Help me! Big Jim!"
"Quiet!" the cop shouted. He grabbed her from behind and clapped a hand over her mouth as the door slammed shut.
He pulled her against him. With her cuffed hands behind her back, she pushed against him, trying to twist away. Leveraging her weight, she clutched and got a fistful of coat leather in one hand and warm, cotton pajama bottoms in the other. She froze. Her hands were lined up with the apex of his thighs.
Could this get any worse?
Of course it could.
His body reacted to her unintended groping. Jules attempted to push away, but only succeeded in pressing harder against his tightening groin.
No, no, no.
Images of their naked bodies joined together slammed into her mind, stealing her breath. Never in her life had she experienced such vivid fantasies, only these weren't hers. Like the entrancing smell that drew her into his apartment, these images were coming from outside of her, manipulating her senses.
The sex scenes playing through her mind had to be courtesy of the cop holding her too close. Jules nearly swallowed her tongue at the onslaught of the explicit images he'd somehow sent winging into her mind. Before she had time to wonder how a living person managed to project his thoughts—and they had to be his—he'd spun her around to face him.
Her gaze dipped past his abdomen before zipping back to his implacable expression. She hadn't intended to look, but in his fantasies he was huge. According to the sword tenting his pajama bottoms, that part of his fantasy was real.
And the gladiator image sprang to life again.
What scene was the hardest to write? Why?
The story of Samuel's life. Sam is a homeless man watched over by the ghosts of his wife and daughter. I really wanted to get his story right so I wrote and rewrote this scene countless times.
Despite her uncertainty, Jules obeyed. She moved slowly until she kneeled beside the cowering man. She stretched out a tentative hand and rested it on his stiff, dirty sleeve as she spoke. "It's okay. I won't hurt you."
His weathered skin was thin and wrinkly. His unkempt rust-colored hair hung past his shoulders. Still, he smiled, then gently patted her hand with his.
At his touch, a lifetime flashed through her mind like a rapid-fire slideshow. It moved so fast, she shouldn't have been able to see it all, but she comprehended it just the same. It was his lifetime. Complete with a millennium's worth of pain squeezed into forty-nine years.
A burning-hot desert on the other side of the world. A chaplain and his commander walking toward the mess tent. Unbearable news. His wife and only daughter died in an apartment fire, hours before he woke.
He crumpled to his knees. Hours and days blurred past in a haze of pain.
Two coffins: one large, one small. A funeral attended by hundreds but he stood apart.
Alone.
Years slipped by with no one to hate but himself. His single thought, he should have been there . . . to save them.
The slideshow changed. Now the bitter memories interwove themselves with his fondest. His wedding day. His daughter's birth. A family trip to Disney World.
And each sacred moment fed the self-loathing.
When the heartbreaking moments of his life finished playing through her mind, Jules stretched out her arms and wrapped them around him in a gentle hug.
Who would you cast in the role of your characters if your book were optioned for a movie?
Henry Cavill and Amy Adams—oh, wait that was Superman. But it could work. LOL
If you could have given your characters one piece of advice before the opening pages of the book, what would it be and why?
Always listen to Big Jim.
What are you currently working on? What other releases do you have planned for 2014?
I'm in the middle of copy edits for book 2, GUARDED, which releases on August 5, 2014. This one is about Shelley, Jules's middle sister, a telepathic vet who speaks to animals. When Shelley discovers a mystery surrounding disappearing zoo animals, she enlists the aid of Dev, Seth's partner from SPIRITED. Dev's agrees to help her but soon learns he's got more than he bargained for when Shelley is suspected of murder.
Where can readers get in touch with you?
Ooh! Several places. Online you can find me on my website, Facebook and Twitter.
http://MaryBehreBooks.com
http://Facebook.com/MaryBehre.Author
http://Twitter.com/MaryBehre
I'm also going to be a multiple signings over the next six months including a signing on March 22nd with Addison Fox, Tracey Anne Warren, Ericka Robuck, Cat Johnson, and NORA ROBERTS at Turn the Page Bookstore in Boonsboro, MD.
Thank you for having me a a guest today on Harlequin Junkies! Yay!
GIVEAWAY:

2 print copies of SPIRITED
To enter Giveaway: Please complete the Rafflecopter form and post a comment to this Q:

My turn to ask a question. Okay, here's one I really want to know. How do readers prefer to connect with authors through Facebook, Twitter or blogs?
Excerpt:
Jules sat dumbfounded in the bedroom of a Greek god. He had espresso brown eyes, curly black hair, a long nose that had probably been broken a time or two, and a sexy, dimpled chin. His tan, muscular body was covered by a chest full of springy hair that begged to be touched. Dang! He even smelled good, like soap and the salty Tidewater air.
Ohmigawd, he's a walking condom commercial.
He scowled at her, waiting for an answer. Although to save her life she couldn't think of anything. Where was she? More important, what was she doing here? Then a mental switch flipped and it all became clear.
That freaking ghost! Jules couldn't very well tell a cop she stumbled into his apartment because a ghost made her do it. He'd haul her off to the loony bin.
"Well." Jules fidgeted against the cuffs and tried to adjust to a more dignified position on the bed. So not happening. "No, not really. I was trying to go home but, uh . . . locked myself out."
He arched an eyebrow at her but didn't say anything.
"I know this looks bad but just ask Big Jim. He'll vouch for me."
"And Big Jim? Who's that, your pimp?"
"What? No!" She laughed and shook her head at the absurd thought. "He's my dad."
"Is that what they're calling them these days?" He scoffed but didn't give her time to respond. "There's no one named Big Jim in this building. Try again, the truth this time."
"Ernie Ward! Ernie is my dad."
"I thought his name was Jim." He shook his head. He made a sound like a buzzer. "Wrong again. I've known Ernie for years but I've never seen you before. Want to try another name, honey?"
His biceps flexed, arms still folded across his chest, as if he wanted to move but barely restrained himself. The sight was distracting. He wasn't exactly muscle-bound, just finely honed. He stood fierce and masculine like an ancient warrior. Intimidating but ruthlessly sexy. It made her want to . . . She shook herself inwardly.
Why couldn't she think straight? This so wasn't like her. She didn't go gooey over any guy, regardless of how ruggedly handsome. But her heart pounded at an erratic pace and she'd once again lost the thread of the conversation. What had he just asked?
Think, Jules! Ignore the instant pull of pointless physical attraction. It had never done her any favors in the past anyway. Something about him must be repellent. Find it!
She looked at him again, this time skating her gaze past his naked chest and sexy arms and moving down.
Oh, it couldn't be.
She blinked, astonished.
He wore bright yellow pajama pants, covered in lambs.
Resisting the urge to laugh, she latched on to righteous indignation and straightened her shoulders. This condescending jerk treated her like a criminal, handcuffed her and called her a liar. Oh, he was going down.
"My name's Jules. Not honey," she snapped. "And Big Jim—Ernie—is my father. He lives in this building and I live with him."
"I highly doubt it. Hookers don't live here," he said, tugging a red T-shirt over his head.
"Excuse me?" she yelled. "I'm not a hooker, and you owe me an apology!"
"Really?" he said, giving her an obvious once-over, his gaze settling on her bustier.
Her cheeks burned.
"Wait. I can explain."
"Enlighten me." He narrowed his eyes, doubt etched on his face.
"See, there was this costume party and . . ." Her words trailed off. How to explain the theme of her college reunion without sounding like an imbecile for dressing in the ridiculous outfit just to win a blue ribbon? Now that she thought about it, stupid might aptly describe her decision-making skills tonight. "Well, there was a Pimp and Ho party earlier tonight. I was on my way home from it—"
"And you just happened to climb into my window?"
Jules opened her mouth to respond, but doubted he'd believe her anyway. So she settled on a half-truth. "It was a mistake. I meant to climb into Big Jim's window, but it was jammed and yours was . . . open."
"Ah ha!" His mouth twisted into a satisfied grin. "You admit to breaking and entering."
"Not breaking. Just entering. And who in his right mind sleeps in this city without a screen in his window anyway?"