Today it is my pleasure to spotlight New York Times and USA Today bestselling author

Susanna Kearsley

newest release 

Splendour Falls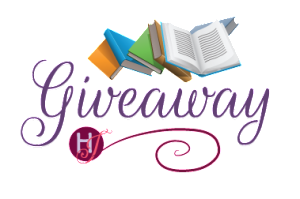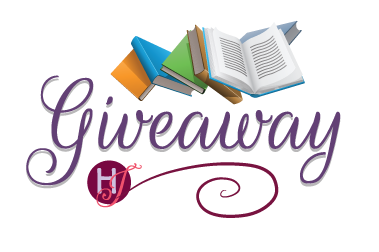 The Splendour Falls by Susanna Kearsley will be released on January 14th and if you didn't hear we will be sending Susanna out on a book tour with some of her friends!
An Ancient Castle, a Tragic Love, and a Web of Secrets Begins to Unravel…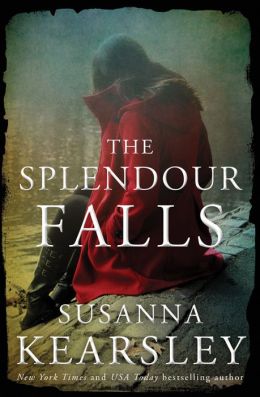 Emily Braden has stopped believing in fairy tales and happy endings. When her fascinating but unreliable cousin Harry invites her on a holiday to explore the legendary own of Chinon, and promptly disappears—well, that's Harry for you.
As Emily makes the acquaintance of Chinon and its people, she begins to uncover dark secrets beneath the charm. Legend has it that during a thirteenth-century siege of the castle that looms over the city, Queen Isabelle, child bride of King John, hid a "treasure of great price." And in the last days of the German occupation during World War II, another Isabelle living in Chinon, a girl whose love for an enemy soldier went tragically awry.
As the dangers of the past become disastrously real, Emily is drawn ever more deeply into a labyrinth of mystery as twisted as the streets and tunnels of the ancient town itself.
"A mix of intrigue and adventure…in a style similar to that of Mary Stewart or Barbara Erskine, Kearsley does an excellent job evoking the atmosphere of Chinon with its brooding castle."—The Winnipeg Free Press
"Kearsley's action-packed mystery-romance, set in a medieval French town, shows the same deft plotting that won Kearsley the Catherine Cookson prize for Mariana."—Chatelaine
"Kearsley blends history, romance and a bit of the supernatural into a glittering, bewitching tale."—Kirkus
Susanna Kearsley & Friends Tour Celebrating the release of The Splendour Falls!
Friday January 17th @ 7 pm
With Julie James & Mary Robinette Kowal
Anderson's Bookshop
Naperville, IL
Friday January 17th is also Susanna Kearsley's birthday! Her local Naperville publisher, Sourcebooks, will be providing champagne & cupcakes for the event!
Saturday January 18th @ 2 pm
With Deanna Raybourn & Joanna Bourne
Central Rappahannock Regional Library: Salem Church Branch
Fredericksburg, VA
With special guest and moderator, Lynn Spencer, one of the two publishers of the popular review site, All About Romance.
Monday January 20th @ 6:30 pm
With Karen White & Kimberly Brock
FoxTale Book Shoppe
Woodstock, GA
With special guest and moderator, Ariel Lawhon, co-founder of the popular online book club She Reads, and author of The Wife, the Maid, and the Mistress."
Tuesday January 21st @ 7 pm
With Lauren Willig & Beatriz Williams
WORD Bookstore
Brooklyn, NY
With special guest and moderator, Sarah Wendell, co-founder and current mastermind of Smart Bitches, Trashy Books
To celebrate the release of The Splendour Falls we have a special giveaway on HJ!
GIVEAWAY:

print copy of WINTER SEA
To enter Giveaway: Please complete the Rafflecopter form and post a comment to this Q:

Have you read any of Susanna's books? Do you have a favorite? If not tell me why you would like to win a copy of Winter Sea.
About Winter Sea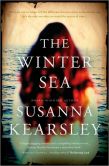 History has all but forgotten…
In the spring of 1708, an invading Jacobite fleet of French and Scottish soldiers nearly succeeded in landing the exiled James Stewart in Scotland to reclaim his crown.
Now, Carrie McClelland hopes to turn that story into her next bestselling novel. Settling herself in the shadow of Slains Castle, she creates a heroine named for one of her own ancestors and starts to write.
But when she discovers her novel is more fact than fiction, Carrie wonders if she might be dealing with ancestral memory, making her the only living person who knows the truth-the ultimate betrayal-that happened all those years ago, and that knowledge comes very close to destroying her…
About the Author:
New York Times and USA Today bestselling author Susanna Kearsley's writing has been compared to Mary Stewart, Daphne Du Maurier, and Diana Gabaldon. She recently hit the bestseller lists in the U.S. with The Winter Sea, which was also a finalist for the UK's Romantic Novel of the Year Award and winner of a RT Reviewers Choice Award for Best Historical fiction, and RITA-nominated The Rose Garden, winner of a RT Reviewers Choice Award for Best Historical Fantasy/Paranormal. Her award-winning books have been translated into several languages, selected for the Mystery Guild, condensed for Reader's Digest, and optioned for film. She lives in Canada, near the shores of Lake Ontario.