Today it is my pleasure to welcome one of my Favorite Aussie Author – 

Rachael Johns

to HJ!
Rachael Welcome, for all of my readers who may not be familiar with your work, could you tell us a bit about yourself and your books?
I'm an English teacher by trade, a supermarket owner by day, a mum of three boys 24/7, a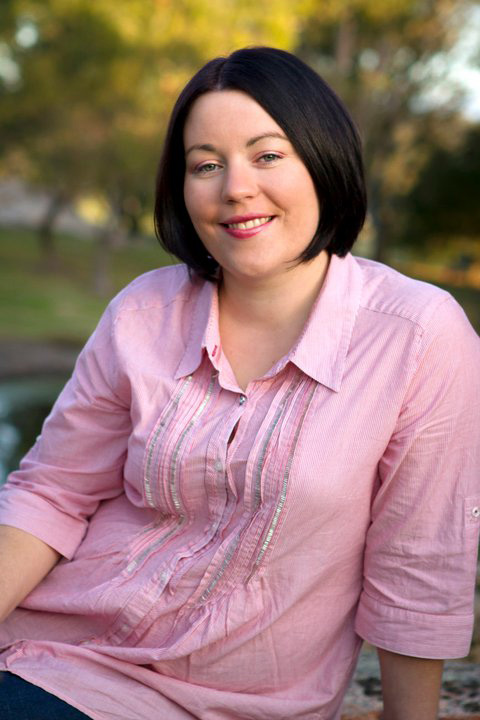 wife and a writer. Currently the writer gets squeezed in around all the other roles but I'm trying to make more and more time for it. I love reading romance and women's fiction mostly, so this is where my writing also falls. I currently have books with Carina Press and also Harlequin Australia – both are in the contemporary romance genre, although the Aussie titles are set in the outback.
What inspired you to write your first book?
Haha. I actually broke up with my high school boyfriend who I THOUGHT was the love of my life and for some bizarre reason, I turned to writing and wrote our story as some sort of emotional therapy. I actually ended up giving this ex-boyfriend a deadly disease and killing him off – VERY therapeutic indeed! But what I discovered while writing this story was that I absolutely LOVED the writing process, coming up with characters and having complete control over what happens to them through story.
I put that initial story aside – which was absolutely terrible – and started writing what I guess was chick-lit. I went on to do a degree in writing actually, but it wasn't until I joined Romance Writers of Australia in 2006 that I really started learning and my writing started going places.
 What is your writing process like, what comes first, characters or story?
Often a premise will come first or a particular character. It's usually just a vague idea and I have to ponder if for a while and flesh it out. With my January Carina Press title Stand-In Star, I read an article YEARS ago about a teenager who became a paparazzi photographer. I found the boys reasons fascinating and the way this occupation transformed his life amazing and knew then that one day I wanted to write a hero in the same situation.
Once I've got a premise or an interesting character, I try to think about who their hero or heroine will be. Why this person is perfect and terrible for them at the same time. I don't do an awful lot of planning and HATE writing outlines, but I like to know the characters goals, motivations and conflicts before I start and also where I want them to end up. I find it MUCH easier if I know what will spark the dark moment as well.
 If you had to pick one book you read in 2012 that made an impression what would it be and why?
It'd have to be Mr Perfect by Linda Howard. It's not a new release by any means but my friend Leah Ashton has been at me to read Linda Howard for years and I finally picked one up. It was funny and clever and thrilling all at once and I immediately went out and read more by Linda Howard!
What's Next? Can you share a little of your current work with us?
I'm actually writing a holiday novella at the moment, entitled The Kissing Season. It involves a pregnant heroine who has always been the black sheep of her family and is determined to come good now she's going to be a mother, and a hero who just wants to have fun, but finds himself falling hard. It's been a lot of fun to write J The chemistry and dialogue between them has come quite easy and I'm hoping that means it'll sparkle on the page too!
Rachael, you sure have been busy in 2012 seeing how you have two new releases in Jan, Congrats. Please tell us about your HQN Australian release Man Drought and your Carina Press Release Stand In Star.
Man Drought is a rural romance (a genre that is currently booming in Australia). It's set in a small country Western Australian town that has hardly any women living their. The recently divorced hero is quite happy about this fact and is not at all pleased when a city chick arrives and buys the only pub in town. Her aim is to revive the pub and also bring some females back to town. I absolutely LOVE the tagline that Harlequin dreamed up for this one: She'll make over this town… one man at a time!
Stand-In Star is very different to Man Drought. A little shorter, it is set in Hollywood, probably as far as you can get from small-town outback Australia. This is contemporary romance with a fish out of water and opposites attract trope, however I believe I've put a fresh twist on these traditional hooks with two very unique characters. Holly McCartney isn't at all pleased at having to go to Hollywood to attend the Academy Awards in place of her dead sister and she hates the fact she finds herself attracted to her sisters best friend Nate Devlin. Both characters have pre-conceived ideas about each other and therefore dislike each other on meeting, however it was lots of fun throwing things at Holly and Nate that made their pre-conceived ideas crumble.
If you had to pick your favorite scene from Man Drought…
Probably just before the black moment when the hero finds the heroine's vibrator stuck down the back of the couch. This was a gift from her well-meaning best friend and she is hugely embarrassed by his discovery.
Who would you play Imogen and Gibson in the movie version of Man Drought?
I'd choose Isla Fisher to play Imogen and Hugh Jackman to Play Gibson Black
What was the inspiration behind Stand In Star, did you face any challenges writing this book?
Whoops, I think I sort of answered this above. But in addition to the teen paparazzi seed, I also remember hearing about Heath Ledger being nominated for a posthumous Academy Award and I decided I'd like to write a heroine who had a sibling in this position.
It was a while ago but I think this book was quite a pleasure to read. The only real challenge is that I  have never been to Hollywood myself or the Academy Awards (obviously) and I always stress about portraying a setting inaccurately if I haven't been there. I questioned friends and hung out on Google Earth a fair bit during the writing of Stand-In Star.
 Your favorite quote from Stand In Star?
"The only thing worse than listening to two women talk dress styles was realizing the woman staying with you was hot but wrong on a million different levels." – Nate Devlin
Rachael thanks for stopping by!
International Giveaway:

Rachel will be giving away a copy of Stand-In Star to one lucky winner!
To Enter giveaway, please complete the Rafflecopter form below and post a comment to this Q:

Describe what kind of dress you'd wear if you had the chance to go to the Academy Awards!?
An Excerpt from Stand-In Star:
Holly didn't wait for Nate to walk round the car and open her passenger door. She was positively certain he wouldn't and she'd be left sitting in the car like the unwanted guest she obviously was. It wasn't that he'd said anything downright rude or directly stated that he didn't want her here but his tone, the way he held him-self, his mostly short sentences and his reluctance to chit-chat spoke volumes.

Getting out of his car, she shook her head—it wasn't worth trying to decipher his reasons for inviting her. Her own motivations for accepting were shocking enough.

But she couldn't lie to herself. Although the masses of people waiting to snap her photo had been daunting at first, she had every faith she'd have been able to handle the attention once she'd gotten her head around it all. She'd have handled it differently than Daisy would have, but she'd have held her own.

Yet something about Nate had her wanting to go with him.

She'd accused him of possibly being a crazy psycho but perhaps she should point the finger closer to home. She fancied the pants off him…that was the problem. It was purely physical of course, but some insane fantasy inside her sick little head had her imagining that he'd offered her a room in his house so she could spend her week perving on his tight behind in those delicious fitted jeans. Much like she was doing now while she trotted along behind him as he took her suitcase up the vast entry stairs two at a time. Offered her a room because on some level he felt the same about her.

Hah! She wiped her mouth in case of drool.
About the book:
STAND IN STAR – January 7thst 2013, Carina Press
As an anthropologist, Holly McCartney is more comfortable in a museum than shopping on Rodeo Drive. She isn't prepared for the media frenzy on her arrival in L.A. to accept a posthumous acting award for her late sister….or for her sister's gorgeous friend Nate Devlin to come to her rescue. Though he resents her for some reason, she can't fight their irresistible chemistry—especially when the paparazzi force her to stay at his mansion.
Photographer Nate only agrees to help Holly survive Hollywood for her sister's sake, but she soon gets under his skin in a way no other woman has. The more time he spends with her, the more his attraction grows and he finds himself opening up to her in ways he never expected. But will ghosts of the past stand in the way of their perfect Hollywood ending?
To-buy links:
– http://www.amazon.com/Stand-In-Star-ebook/dp/B00A22UVJQ/ref=sr_1_1?s=digital-text&ie=UTF8&qid=1354516932&sr=1-1&keywords=stand-in+star
Barnes and Noble – http://www.barnesandnoble.com/w/stand-in-star-rachael-johns/1113832187?ean=9781426894909
Connect with Rachael
Blog – www.rachaeljohns.wordpress.com
Website – www.rachaeljohns.com
Twitter – https://twitter.com/RachaelJohns