Today it is my pleasure to Welcome author
Susan Wiggs
to HJ!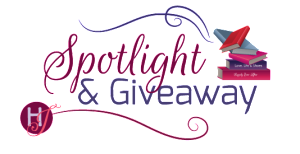 #1 New York Times bestselling author Susan Wiggs sweeps readers away to a sun-drenched summer on the shores of Willow Lake in a stunning tale of the delicate ties that bind a family together…and the secrets that tear them apart

Thanks for having me. It's the next-best thing to being there.

Please summarize the book for the readers here: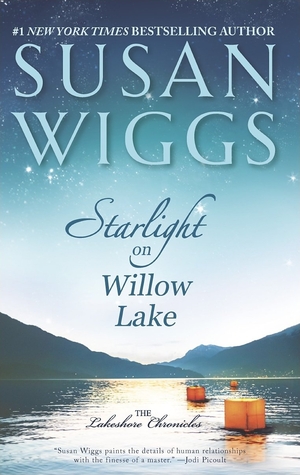 This novel comes from a heartfelt, personal event in my own life–caring for my beloved, elderly dad. The main character, Faith, was inspired by the caregivers who work so selflessly for the people they look after. I often wonder what their lives are like at the end of a long, arduous day, when they've exhausted every bit of their patience, tenderness, compassion and sweat labor. What do they go home to? Who cares for them?
These questions are at the heart of Starlight on Willow Lake. And as I wrote this novel, the answers surprised even me. The unlikely pairing of international financier Mason Bellamy, and the lonely young woman in charge of his mother's care compelled me from beginning to end. Their instant, sizzling chemistry set the tone for a passionate, funny, heartbreaking and ultimately uplifting love story.

Please share the opening lines of this book:
Mason Bellamy stared up at the face of the mountain that had
killed his father. The mountain's name was innocent enough—
Cloud Piercer. The rich afternoon light of the New Zealand
winter cast a spell over the moment. Snow-clad slopes glowed
with the impossible pink and amethyst of a rare jewel. The
stunning backdrop of the Southern Alps created a panorama of
craggy peaks, veined with granite and glacial ice, against a sky
so clear it caused the eyes to smart.
Please share a few Fun facts about this book…
The Balinese family who work for Alice Bellamy were inspired by people I met while visiting Bali as I was writing the book.
Mason's company, "Bellamy Strategic Capital," was named after an actual financial company owned by a friend.
The "service dogs" in the book–Bella, Rocky and Dusty–are real dogs helping to raise funds to rescue dogs. Their owner, Mindy Anderson, made a generous donation to the local animal rescue society to have her pets featured in the book.
If your book was optioned for a movie, what scene would you use for the audition of the main characters and why?
The first meeting of Faith and Mason. It's a very raw, tense scene and would be great on screen! She is late for her job interview with him because she's helping an accident vicitm, using all her nursing skills. She doesn't realize the guy in the scene is Mason:
…"I have to get to the ER for blood-and-body-fluid exposure and I'm already late for an appointment,"Faith said. Maybe, just maybe, Mr. Bellamy would understand. "I've got a job interview."
"Actually," said the guy in the expensive suit, "you don't."
She paused, checking the area for her belongings. "I beg your pardon."
"The job interview." He still looked shell-shocked by all the carnage as he turned to Faith. "It's not going to be necessary."
"And why would that be?" she asked in annoyance.
He loosened his collar, further smearing himself with the motorcyclist's blood. "Because you're already hired."
What do you want people to take away from reading this book?
Despite the serious storyline, the book features the elements closest to my heart–mismatched lovers, glorious scenery by a magical lake, the bonds of friends and family, several doses of humor and as always, the incredible power of love to give life its deepest meaning.
What are you currently working on? What other releases do you have planned for 2015?
I'm working on something incredibly new–a book called Family Tree, which takes place in a storybook-pretty New England town. Expect the unexpected.
Exciting news for this fall–one of my favorite historical romances, MIRANDA, will be reissued in October. This award-winning Regency-era historical has been out of print since 1996.

Thanks for blogging at HJ!
Giveaway:

Four $25 gift cards from Barnes & Noble.
To enter Giveaway: Please complete the Rafflecopter form and Post a comment to this Q:

Who are the wise elders in your life? What's the best advice you've ever heard from them? When it's your turn to be the wise elder, what's the key piece of advice you'd like to pass along?
Excerpt from Starlight on Willow Lake:
In every love story, there comes a moment when the lovers finally stop denying their attraction and decide to give it a go. In Starlight on Willow Lake, financier Mason Bellamy wants to bring small-town Faith into his world–the glitzy side of Manhattan. He goes to great pains to set up a date.
But as we all know, dating is fraught with peril. Here's a glimpse of the Big Ask, followed by the Nervous Prep, the Execution and the Outcome.
What do you think? Do these two have a shot?
"Come to the city," Mason said when she answered her phone. "We'll go to dinner and a movie."
"I beg your pardon."
"I said—"
"I heard what you said. Is this your way of asking me out?"
"That's right."
"I didn't hear any asking."
Oh. "Okay, I'll call you back."
He turned off his phone and waited a couple of minutes. Then he called her back.
"Is this Faith McCallum?" he asked.
"Speaking." There was the sound of a smile in her voice.
"Faith, it's Mason. I was wondering, would you like to go to dinner and a movie with me in the city on Friday night?"
"That sounds fun."
Yes.
"I can't, though. I have plans."
Damn. Was she seeing that guy again? Another guy? "How about Saturday?" he suggested.
"I can make that work," she said.
#
Faith twisted her hands together and took a deep breath, certain she was about to be fired. Alice had that dragon-lady look on her face, the one she wielded like a hammer. And once Alice fired her, everything else was going to collapse like a house of cards. She'd be back to square one with the girls–homeless, searching for a way to make a living. And now it would be worse, because–
"Let me be sure I understand," Alice said in a chilly voice. "You say you intend to go to the city for a date with my son. An overnight date."
"Yes." Faith refused to apologize. She wanted this. Wanting something just for herself was a rare sensation, and she intended to pursue it. Empowered by certainty, she faced Alice head on. "I realize it could be problematic, me going out with my employer's son."
She had discussed the situation at length with her friend, Kim. And Kim, like the BFF she was, had offered nothing but support. "The heart wants what it wants," she'd told Faith. "Everything else will fall into place."
Or not, thought Faith, regarding Alice.
"Problematic," Alice echoed. "And why would you say that?"
"Because you might regard it as crossing a line," Faith said. "And I wouldn't blame you."
"You have no idea what I think," Alice said.
"Fine, then why don't you enlighten me?" Faith just wanted to get the conversation over with.
"I think it's about bloody time, that's what I think," Alice stated. "I've watched you and Mason behaving like those little bar magnets, getting close and then breaking apart. I'm glad you're finally going to do something about it."
Faith blinked at her. "Then you don't have a problem with this."
"It's a marvelous idea." Alice glided toward her dressing room, with its racks and shelves displaying her clothes like apparel in a boutique. "I'm' opening the vault to you," she said. "Let's figure out what you're going to wear."
"It's just dinner and a movie," Faith said, feeling giddy with relief.
"In New York. With my son. Take down that little black dress."
"I'm seeing four little black dresses."
"The one from Celine. I bought it on impulse, but it's a bit young for me and I never wore it. So many of these things are from my former life. I don't know why I kept them." Her smile was wistful. "Or maybe I do—finally. We're lucky to wear almost the same size."
Faith held the elegant dress against her, a silky whisper of pure luxury. "I can't."
"Don't start with that. It's tedious. And borrow my Missoni coat. It's chilly in the evenings, still. Grab those shoes over there." Bella trotted over, nudging each shoe with her nose until Alice rewarded her with a "Yes, good dog."
Faith picked up the glossy, red-soled pump.
"Perfect," said Alice. "Wear those."
"I couldn't," Faith said, noting that they looked brand new.
"You can, and you will," said Alice. "You think I have any use for them?"
"I feel like Cinderella," Faith said, trying on the luxurious shoes.
"In case you haven't noticed," said Alice, "you are Cinderella."
#
Mason was ridiculously nervous about the date. He wanted to impress her. He wanted to start something with her. He wanted it to go well.
He had the cleaning lady scrub every square inch of the apartment and bring in some fresh flowers and candles, because at the end of the date, he intended to bring Faith here and make such sweet love to her that she'd never want to leave.
He met her at the station, and they took a taxi to the theater. They made small talk in the cab—the chilly night, whether to go for Italian or Thai or some buzzy new restaurant they'd read about. She balked when they got out of the cab and entered an invitation-only area cordoned off by velvet ropes. "What's going on?"
"Dinner and a movie," he said. "Actually, movie first and then dinner."
She tilted back her head to check out the marquee. Wait a second," she said. "This is your idea of dinner and a movie?"
"Yes. You said you were a fan of Bill Hader."
"You have a good memory."
It had nothing to do with his memory. It had to do with the fact that
he couldn't stop thinking about her. "This is the world premiere of his new movie. One of my clients is a producer, and he got the tickets. He's going to be here tonight."
"Your client?"
"Bill Hader."
"You've got to be kidding me."
"Nope. You'll see. They'll introduce him at the start of the movie. Oh, and over here…" He took her hand and led her through the jostling crowd. "Red carpet," he said.
"What?"
"We're walking the red carpet. Brace yourself."
"Forget it." She dug in her heels.
"Too late." He towed her along through a lightning storm of camera flashes. They stopped together at a backdrop screen covered in the sponsors' logos. He slid his arm around her waist and hugged her in close while more cameras went off.
She gasped and then laughed aloud. "Oh, my God. Did the paparazzi just take our picture?"
"They must think we're VIPs."
The movie was good—definitely good enough for dinner conversation afterward. He took her to Butter, because it was quiet and cave-like and romantic, and the maître d' could always find a table for Mason.
"You went to a lot of trouble," she said, resting her chin in her hand as she looked across the table at him. "I really appreciate it."
"It wasn't trouble. I want to show you a good time. It's great to see you relaxing and having fun."
"I always have fun."
"But you never let somebody else take care of you instead of always looking after others." He signaled for the check, and they walked back to his apartment. It was a cold, clear night, and despite the rushing crowds, it felt as though they were the only people in the city.
"If you're looking to impress me, it's working," she said with a smile. Her eyes grew wide as she surveyed the foyer of his building and then his apartment. "This is gorgeous. And your idea of dinner and a movie exceeds all expectations."
When he took her coat, he stood behind her and let his hands linger on her shoulders. Bending his head, he inhaled the scent of her hair, and the warmth of her skin wafted to him.
"What is it that we're doing, Mason?" she asked with her characteristic directness.
"I'm courting you. I'm trying to win your heart by showing you a good time."
"You showed me a good time. No, it was a great time. But that's not the way to win my heart," she said.
Damn. Really? "Then how do you suppose I go about it?"
"You don't win a woman's heart by showing her a good time," she patiently explained. "You do it by showing her who you are."
*
In the morning, Mason woke up smiling. He checked his messages and found his inbox full of notes about last night. "Check it out," he said, turning the screen of his phone toward Faith. "We're in Time Out New York."
Apparently, it was a gossip website. Their picture was posted in an article about the movie premiere. The caption read, "Finance magnate Mason Bellamy and his new squeeze."
"I'm a magnate. How about that?"
"And I'm a squeeze. A new one."
"I like squeezing you. In fact…"
"Hey."
He took her hand and kissed it. "That was really nice last night. And I'm not talking about the movie premiere."
"Best date I've had in years, by a mile. Maybe the best date ever."
But… He heard the silent but. What did she need from him? He knew she needed more. He knew how to show a girl a good time, but in all honesty, he realized much of it was artifice, pretending, just skimming the surface.
From the start, Faith had always made it clear that she valued honesty, responsibility, doing for others.
This is who I am, he thought. What if it's not enough for her? "Tell me about your husband," he said. Damn. Had he really just said that?
"Dennis? What is there to say about Dennis? He was my whole world, practically from the first moment I met him. Dennis was…ah, where do I start? He saved me. My mother died, and I was completely alone, and he came riding into my life on a motorcycle, and the world seemed to change color before my eyes. We were so young, it's incredible that we survived each other. It was one of those rare pairings that just worked, and we didn't question it. He wasn't perfect. He was reckless and not much of a planner. He forgot things, including his meds. He put things off, and he was terrible with money. But he gave me his heart, and he took care of mine. And when he left this world, my heart went with him."
She leaned back against the bank of pillows, looking tousled and beautiful and sad. "Simple as that," she said. "The only thing that kept me hanging on was the girls. For their sake, I put myself back together and carried on."
And there it was, Mason realized. It didn't matter who he was, or what he said, or what he promised. She had not—and might never—let go of her late husband.
He couldn't compete with a ghost.
Excerpt. © Reprinted by permission. All rights reserved.

Book Info:
When caregiver Faith McCallum arrives at the enchanted lakeside estate of Avalon's renowned Bellamy family, she's intent on rebuilding her shattered life and giving her two daughters a chance at a better future. But she faces a formidable challenge in the form of her stubborn and difficult new employer, Alice Bellamy. While Faith proves a worthy match for her sharp-tongued client, she often finds herself at a loss for words in the presence of Mason Bellamy—Alice's charismatic son, who clearly longs to escape the family mansion and return to his fast-paced, exciting life in Manhattan…and his beautiful, jet-setting fiancée.
The last place Mason wants to be is a remote town in the Catskills, far from his life in the city, and Faith McCallum is supposed to be the key to his escape. Hiring the gentle-hearted yet strong-willed caregiver as a live-in nurse gives his mother companionship and Mason the freedom to return to his no-attachments routine. For Faith, it means stability for her daughters and a much-needed new home. When Faith makes a chilling discovery about Alice's accident, Mason is forced to reconsider his desire to keep everyone, including his mother, at a distance. Now he finds himself wondering if the supercharged life he's created for himself is what he truly wants…and whether exploring his past might lead to a new life—and lasting love—on the tranquil shores of Willow Lake.
Book Links:


Meet the Author: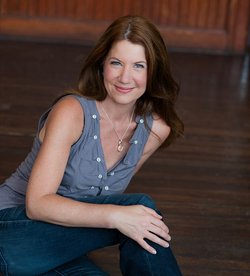 Using blunt scissors, pages from a Big Chief tablet, a borrowed stapler and a Number Two pencil, Susan Wiggs self-published her first novel at the age of eight. A Book About Some Bad Kids [I still have this-CL] was based on the true-life adventures of Susan and her siblings, and the first printing of one copy was a complete sell-out.
Due to her brother's extreme reaction to that first prodigious effort, Susan went underground with her craft, entertaining her friends and offending her siblings with anonymously-written stories of virtuous sisters and the brothers who torment them. The first romance she ever read was Shanna by the incomparable Kathleen Woodiwiss, which she devoured while slumped behind a college vector analysis textbook. Armed with degrees from SFA and Harvard, and toting a crate of "keeper" books by Woodiwiss, Roberta Gellis, Laurie McBain, Rosemary Rodgers, Jennifer Blake, Bertrice Small and anything with the words "flaming" and "ecstasy" in the title, she became a math teacher, just to prove to the world that she did have a left brain.
Late one night, she finished the book she was reading and was confronted with a reader's worst nightmare—She was wide awake, and there wasn't a thing in the house she wanted to read. Figuring this was the universe's way of taking away her excuses, she picked up a Big Chief tablet and a Number Two pencil, and began writing her novel with the working title, A Book About Some Bad Adults. Actually, that was a bad book about some adults, but Susan persevered, learning her craft the way skydiving is learned—by taking a blind leap and hoping the chute will open.
Her first book was published (without the use of blunt scissors and a stapler) by Zebra in 1987, and since then she has been published by Avon, Tor, HarperCollins, Harlequin, Warner and Mira Books. Unable to completely abandon her beloved teaching profession, Susan is a frequent workshop leader and speaker at writers' conferences, including the literary institution Fields End and the legendary Maui Writers Conference. Her novel The Charm School was voted one of RWA's Favorite Books of the Year. She is the proud recipient of three RITA awards for Lakeside Cottage, Lord of the Night and The Mistress, and is often a finalist for the prestigious award. Her books appear regularly on numerous "Best Of" lists.
Susan enjoys many hobbies, including sitting in the hot tub while talking to her mother on the phone, kickboxing, cleaning the can opener, sculpting with butter and growing her hair. She lives on an island in the Pacific Northwest with her family.
Website | Facebook | Twitter |