Today, HJ is pleased to share with you

Nora Roberts's

new release: 

STARS OF FORTUNE
From the #1 New York Times bestselling author Nora Roberts comes a trilogy about three couples who join together to create their own family and solve an ancient mystery through the powers of timeless love…

In STARS OF FORTUNE: Book One of the Guardians Trilogy, the first book in her brand-new trilogy, Roberts heads to the beautiful island of Corfu, Greece.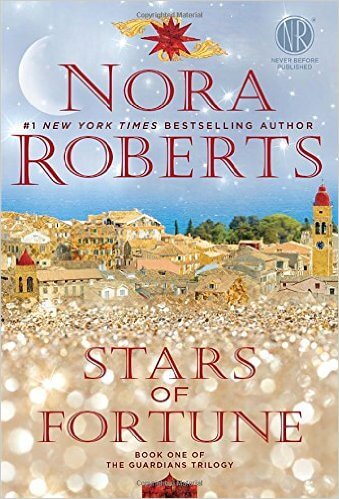 STARS OF FORTUNE tells the story of Sasha Riggs, a reclusive artist who is haunted by dreams and nightmares that she turns into extraordinary paintings.

Her extraordinary visions draw her to the Greek island of Corfu, where an impossible quest for the fire star—and passion—awaits her. Now, the stars are within reach of three women and three men. But there is a shadow that looms over their every attempt at trust, unity, and love.

Roberts' gift for storytelling has garnered her one of the largest and most dedicated fan bases in the publishing world. The hallmarks of Nora's writing—compelling and realistic stories, true-to-life characters, snappy dialogue, propulsive action, gripping suspense, and an evocative sense of place—have kept readers enthralled for years.
And no matter the genre, Roberts always puts her unique spin on the story, adding mystical elements of Irish history to the paranormal, or setting the police procedural in the distant future.

Centuries ago – as gifts for a queen – three guardians sent stars of fire, ice, and water into the sky. But when the stars fell, the fate of worlds became tied to the person who found them.


Giveaway: 

Print copy of STARS OF FORTUNE by Nora Roberts
To enter Giveaway: Please complete the Rafflecopter form and post a comment to this Q: 

What is your favorite Nora Roberts book/series? Tell us why it made your keeper shelf.  🙂 
Book Info:
Sasha Riggs is a reclusive artist, haunted by dreams and nightmares that she turns into extraordinary paintings. Her visions lead her to the Greek island of Corfu, where five others have been lured to seek the legendary fire star, part of an ancient prophecy. Sasha recognizes them, because she has drawn them: a magician, an archaeologist, a wanderer, a fighter, a loner. All on a quest. All with secrets.
Sasha is the one who holds them together—the seer. And in the magician, Bran Killian, she sees a man of immense power and compassion. As Sasha struggles with her rare ability, Bran is there to support her, challenge her, and believe in her.
When a dark threat looms, the six must use their combined powers—including trust, unity, and love—to find the fire star and keep the world on course.


Meet the author: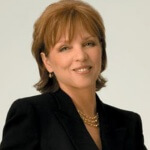 Nora Roberts is the bestselling author of more than 210 novels with more than 500 million copies of her books in print. Her books regularly debut at the top of all four New York Times fiction bestseller lists (hardcover, trade paperback, mass market, e-book) and she has more than half a million fans on Facebook. Visit her online at www.noraroberts.com or at her official Facebook page, www.facebook.com/noraroberts.