Today it is my pleasure to welcome author Elyssa Patrick to HJ!
Hi Elyssa Welcome to HJ!
Please tell us a little bit about you and your writing.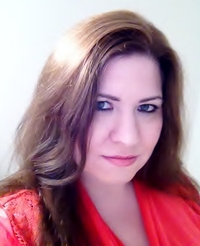 Thanks so much for having me on! I'm a former high school English teacher and left the classroom behind to write. Right now, I work part-time as I write and self-publish. I love anything chocolate—although I do draw the line at chocolate-covered insects, lol—and classic movies. And I might just have a certain fondness for Richard Armitage (the train scene, swoon!).
What are you currently working on? What other releases so you have planned for 2013 into early 2014?
I'm currently working on Three Days of Snow, which is a contemporary romance Christmas novella in a self-published anthology, Snowbound for Christmas, coming out November 14th. In mid-December, I'll release Christmas With Me, a New Adult novella in the With Me series. For 2014, I won't have anything out until mid to late May when I release Go With Me (With Me #2).
Where can readers get in touch with you?
Readers can get in touch with me through Twitter (@elyssapatrick), Facebook (https://www.facebook.com/pages/Elyssa-Patrick/354635801277736), or email me (elyssapatrickATgmailDOTcom).
Please summarize your latest release Stay With Me for the readers here ….
STAY WITH ME is about Hailey Bloom, who is a very famous rock star/actress, who leaves Hollywood and fame behind for a chance to have a real, normal life when she attends college in Vermont. While there, she meets the sexy, intriguing Caleb Fox—and her plans for no romance soon go out the window. Here's the official blurb: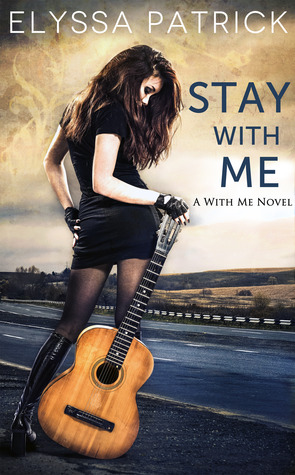 With one look, I'm his . . .
With one touch, he's mine . . .
With one kiss, it changes everything between us . . .
I've been famous since I can remember. Singing, acting, dancing—I've done it all. The tabloids cover my every move, but I don't want that anymore. I want to be normal, whatever that is.
When I leave Hollywood for college in Vermont, I'm on my own for the first time in my life. This is my chance to figure out who I am and what I want in life.
But it's a lot harder than I expected. I can't escape my image. Classes are difficult, and I'm struggling. And then there's Caleb Fox.
Sexy, intriguing Caleb Fox.
Caleb is the one man who doesn't want to use me. He breaks down my walls. He challenges me. He wants me. And I just don't know if I can give him the same—or if he'll stick around when he finds out my shameful secret that the tabloids haven't managed to uncover.
Dating him is risky enough, but loving him could break me.
Character Q & A:
Getting to know

Hailey Bloom & Caleb Fox

from Stay With Me
I am…
Hailey is a famous rock star/actress who's been famous since she can remember. Hailey is eighteen, but turns nineteen during the course of the book, and she's a freshman in college. She is an only child, and her mother is a very controlling manager and is more interested in fame and fortune then Hailey herself. The story starts after Hailey has broken free of her mother and is attending college in Vermont.
Caleb is a non-famous guy. He's twenty-one and a junior. Caleb lives in a house off-campus (that's owned by Green College) with three of his good friends: Nick, Jamie, and Griff. Caleb is the oldest child of five—and the only boy—and his sister, Daphne, attends the same college and is a freshman like Hailey.
I like …
Hailey likes a certain guy with dark green eyes and inky black hair. 😉 She also likes being on her own, hanging out, and chocolate.
Caleb likes a certain girl with dark brown hair and blue eyes. He also likes sports and hanging out with friends.
I want …
Hailey wants to be normal and figure out who she really is. She also wants true friends and family.
Caleb wants to go after what he wants most in life—and who. He wants to be self-reliant but take care of those he loves.
I Dream…
Hailey dreams of having a life where she's just like anyone else, and has friends and family who won't betray or hurt her.
Caleb dreams consist of finding the one girl he can be with for the rest of his life, family, friends, and a career he loves.
I believe …
Hailey ultimately believes in herself and hope—the hope for a future that has only ever been in her dreams.
Caleb believes in love, loyalty, and hope.
I love …
Hailey loves music (but struggles with accepting it), art, and . . . well, a certain guy. 🙂
Caleb loves his family, his friends, his potential career, and . . . a certain girl.
I hope to …
Hailey hopes to be happy, accepted, and loved.
Caleb also hopes for the same thing.
I am happy …
Hailey is happy when she's herself.
Caleb is happy by himself or with other people. He's very confident.
I would like to forget …
Hailey would like to forget she was famous.
Caleb would like to forget two embarrassing incidents when he was younger.
In my free time …
Hailey likes to hang out, read, and draw or play music.
Caleb likes to hang out, play sports, and watch TV.
Thanks again for having me!
Giveaway:

I'd love to give away two eARCS of STAY WITH ME.
To enter Giveaway: Please complete the Rafflecopter form and post a comment to this Q:

What do you like / think about New Adult genre? 
Excerpt
He steps closer to me, a glint in his eyes. "I'm a distraction?"

"A huge one."

"Good." He's so close to me that his breath whispers over my hair. His lips are almost touching my ear. "Because you're definitely distracting me, too."

I put my hand against his chest and feel his muscles tighten in response. "Well, then we're in perfect agreement."

"And what's that?"

"Distractions"—I jump when I feel his mouth skate over my earlobe—"are not needed, and that w-we sh-should . . ."

His lips enclose on my lobe, tugging it gently. "You were saying?"