Today it is my pleasure to Welcome Wall Street Journal bestselling author
Jen McLaughlin/Diane Alberts
to HJ!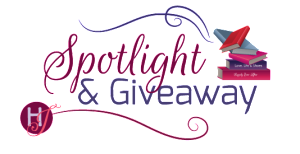 Hi Jen and welcome to HJ! We're so excited to chat with you about your new release, STEALING HIS HEART!
Thank you so much for having me here!
Please summarize the book a la Twitter style for the readers here: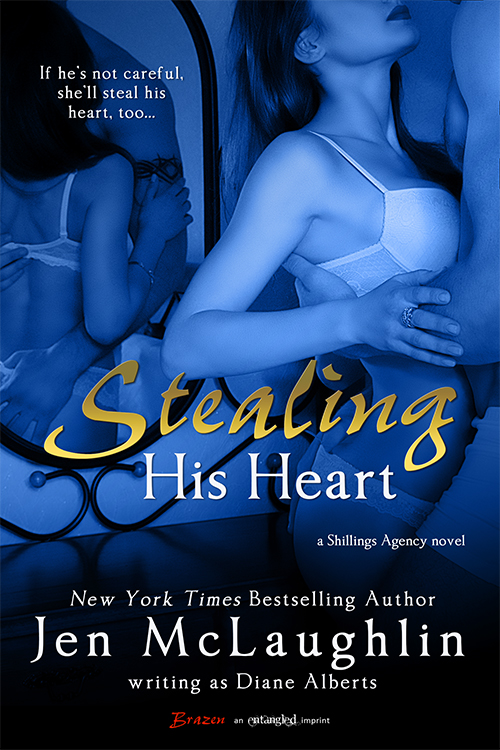 If he's not careful, she'll steal his heart, too…
Please share the opening line of this book:
Tara Harris slipped into the shadows of the trees, her breath coming fast. For a second, she was sure she'd been had. There was a shout, followed by some scuffling from inside the house. She'd been worried the door would open, and she'd be caught in her black jeans and sweatshirt on the jerk's front porch.
Please share a few Random facts about this book…
1. The heroine is a modern day Robin Hood, mixed with Sherlock.
2. The hero is a former thief.
3. They used to be partners.
Please tell us a little about the characters in your book. As you wrote your protagonist was there anything about them that surprised you?
My hero is very, very…demanding in bed. I wasn't expecting that at all. And they have such a complicated past, so it makes it even more interesting. Especially since he's blackmailing her…
What, in your mind, distinguishes this book from other books out there in the same genre?
The fact that my heroine is a thief, instead of something more respectable. 🙂
The First kiss…
He walked right past her, grabbing her elbow and hauling her behind a deserted brick building. "What are you—?"
"Enough." As soon as they rounded the corner, he pressed her against the wall and trapped her hands in his one. "You think you can handle me? Let me remind you exactly how 'demanding' I can be."
Her heart surged. "I—"
Effectively cutting her off, he slammed his mouth down on hers, kissing her with so much passion and fire that she should have proved spontaneous combustion really happened to humans on a daily basis. That's how hot his kiss
was. His mouth moved over hers, and he dipped his fingers between her thighs, pressing against her aching core.
It was barely a caress. Barely a touch.
But it drove her insane.
Did any scene have you crying or laughing while writing it?
"What did you do after you used your nifty little homemade app?"
"I got the vase and got the hell out of there before I got caught."
"Too bad I caught you anyway," he said, his voice hard. "How many times have you been caught?"
"None."
"One," he corrected.
She took another sip, ignoring him. "Can we go now?
It's the last day the carnival is in town."
"You're like a child who won't give up." He picked up
his own coffee. A surge of irritation at her behavior hit him, but he fought it back. "What is it going to take to get you to concentrate?"
"Easy. A carnival trip."
He dropped his head against the back of the couch, amusement at her steadfastness warring with his irritation at her insistence that they go to the carnival. "Jesus, Tara."
If your book was optioned for a movie, what scene would you use for the audition of the main characters? 
I'd say Nina Dobrev for Tara, and Tyler Hechlin for Jake. I think they'd make the perfect couple, and have the right amount of tension in them for scenes like this:
"I'm sorry it had to be this way, but—"
"Sorry?" She cocked her fist back and took a swing. He barely had enough warning to leap away. "I'll show you sorry."
This time when she went after him again, he was ready. He caught her wrist and pulled her into his arms. He pressed her against the wall, much as he had before, but this time she faced him. Big. Mistake. She glowered at him and tried to squirm free. Her body writhed against every inch of his, connecting in all the right places, and he swallowed a groan.
So much for not touching her.
Her breasts rose and fell with each harsh breath she took, and her eyes spit fire at him. He knew if he let her go, she'd more likely punch him than kiss him.
But he didn't give a damn.
He still wanted her.
If you could have given your characters one piece of advice before the opening pages of the book, what would it be and why?
Watch your back. 😉
What are you currently working on? What other releases so you have planned for 2014?
I am working on another Finn and Carrie book (from my OUT OF LINE series), only this time, instead of being in college, they're grown up. It takes place a year after the epilogue in OUT OF MIND. 🙂
And as of now, that book will be releasing in October/November, and I have another Brazen coming out with Entangled in December. It's the third Shillings Agency book. 🙂
Thanks for blogging at HJ!
Giveaway:

2 copies of the first Shillings Agency ebook, TEMPORARILY YOURS. 

Internationally.
To enter Giveaway: Please complete the Rafflecopter form and Post a comment to this Q:

Tell me, what would you do if you were being blackmailed by someone you once called a friend?
Excerpt
"If I let go, will you stay quiet?" he asked, his voice raspy. "Will you obey me?"
Obey him? That sounded oddly sexy coming from his lips. As if he was demanding she succumb to him in more ways than this. She shivered and nodded obediently, though she wanted to flee now more than ever.
He slowly lowered his hand, but didn't release her. "Be a good girl…"
Carefully, she kept her head turned away, on the off chance he hadn't seen her face yet. She licked her parched lips. "I'll leave, and I won't come back. I came into your house by accident. My mistake, sir."
"Nice try, Tara." He rested his chin on the top of her head. He was pressed so tightly against her that she could feel every inch of his body…even the parts she'd tried so hard to forget about. "I knew who you were before you stepped on that porch."
She lowered her lids and took a shaky breath. Her traitorous heart sped when his arms flexed around her, and she'd swear he pushed his hips against her even though he hadn't moved. "Can't blame a girl for trying, can you? It's been years since I last saw you."
She refused to mention what they'd been doing the last time they'd seen each other. It was better left unsaid.
"I suppose it has been, but you're pretty damn memorable. I mean, you've grown up and all…" He lifted his head off of hers, and she could sense him looking down at her. "But you still look the same to me. If I let go, will you behave yourself?"
"Do I ever?" she asked lightly.
"That doesn't exactly make me want to let go of you," he said without a trace of amusement in his voice. If anything, he sounded annoyed. "Will you be good, or not? What's it gonna be?"
She didn't move. "It's been a while since I had a man pressing me up against a wall. I'm cool like this if you are. Feel free to move around a bit, too, if you'd like. Could be fun—for old times' sake."
Instead of the laugh she expected out of him, he sighed. Man, the Marines had stolen his sense of humor. A couple of tours probably did that to a guy. "I'm serious. Will you remain where you are?"
"Fine. I'll be good," she promised.
"All right." He let go of her instantly, stepping back enough to allow her breathing room. "It's been a while."
"Yeah." She closed her eyes for a second, steeling herself for the way she'd feel when they locked eyes once more. All grown up and ready to take on the world. "Too long. You should've called."
Her whole body throbbed with excitement and desire now that he was back here with her—which wasn't fair. Last time she'd seen him, before he'd made her come and run off before she'd been able to return the favor, he'd promised to write to her. She'd promised to behave. Turned out they sucked at keeping promises.
Especially him.
"I know." He cleared his throat. "Life's been busy."
She turned around to face him, but splayed her hands
against the wall on either side of her hips as she did a quick once-over of the man she'd once been crazy about.
Holy. Crap. He was hotter than she'd dreamed.
Like, much hotter than he'd been back when he was a scrawny eighteen-year-old leaving for war. Back when they shared their almost-night together. He'd just been starting to become the man he was today. And that man? He oozed confidence and raw, dirty sex.
Really, really dirty sexy.
Book Info:
Shillings Agency employee Jake Forsythe is not happy to discover that the thief who he has to track down is none other than his ex-partner from his past. Now he's forced to blackmail her into submission…or throw her in jail.
Tara Harris steals from the rich and corrupted, returning objects to their rightful owners one case at a time. When Jake shows up in her life, at first, she's thrilled. But then when she finds out that she has to help the man she stole from or go to jail…it's the choice between two evils.
These two can't deny the burning passion between them, but when push comes to shove, they'll have to lay their hearts and their lives on the line.
Book Links:
Author Bio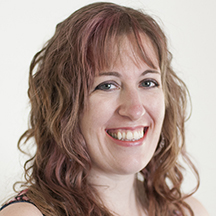 Diane Alberts is a multi-published, bestselling contemporary romance author with Entangled Publishing. She also writes New York Times, USA Today, and Wall Street Journal bestselling new adult books under the name Jen McLaughlin. She's hit the Top 100 lists on Amazon and Barnes and Noble numerous times with numerous titles. She was mentioned in Forbes alongside E. L. James as one of the breakout independent authors to dominate the bestselling lists. Diane is represented by Louise Fury at The Bent Agency.
Diane has always been a dreamer with a vivid imagination, but it wasn't until 2011 that she put her pen where her brain was, and became a published author. Since receiving her first contract offer, she has yet to stop writing. Though she lives in the mountains, she really wishes she was surrounded by a hot, sunny beach with crystal clear water. She lives in Northeast Pennsylvania with her four kids, a husband, a schnauzer mutt, and a cat. Her goal is to write so many fantastic stories that even a non-romance reader will know her name.
Website | Facebook | Twitter |