Today it is my pleasure to Welcome author
Susan Donovan
 to HJ!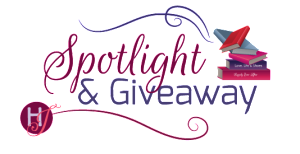 Hi Susan and welcome to HJ! We're so excited to chat with you about your new release, Stealing Taffy!

Hello to all the junkies out there! I love you guys and thank you for the kind invitation.
Please summarize the book for the readers here: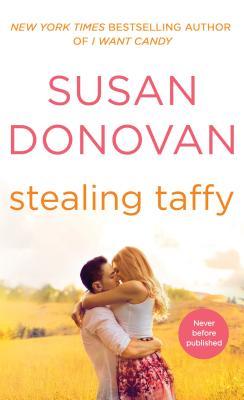 STEALING TAFFY is the third novel in my Bigler, North Carolina series, which also includes CHERI ON TOP and WANT CANDY. This is the story of Cheri's piece-of-work sister, Tanyalee Marie Newberry (aka Taffy). Today I'm going to share three facts about the book. Two of these facts are fun. One is downright horrible. But they explain why I think the backstory to STEALING TAFFY is almost as nail-biting as the novel itself.

Please share a few Fun facts about this book…
Fun Fact #1: I didn't plan on writing STEALING TAFFY.
When I proposed the Bigler series to St. Martin's Press back in 2010, they asked for two novels about best friends who lose everything in the real estate collapse and are forced to return to their hometown in the hills of western North Carolina. So I wrote the sexy and suspenseful adventures of Cherise (Cheri) Newberry and her BFF Candace (Candy) Carmichael. Cheri's sister Tanyalee appeared in both books, and my editor liked her so much that she asked me to write Taffy's story, too.
Gulp.
I'd already made Taffy so unlikeable, so irredeemable, so hilariously over-the-top awful that I had no idea how I would turn her into a heroine. It was a wild ride, but I did it, and now I consider Taffy one of my all-time favorites. She's about as flawed as a character can get, but for readers who enjoy a funny and sexy redemption story, this one's for you!

FUN FACT #2: It almost didn't get written.
This book was supposed to be turned in early in 2012 and published in 2013, and yet here we are in August of 2016. You might be wondering how that happened. All authors complain about running late on deadlines, right? But three years? This has to be some kind of record!

HORRIBLE FACT #1: I was halfway through the book when I almost died.
In early December of 2011, I thought I had the flu, and put off going to the doctor. I ended up on a Medevac helicopter headed to University of Maryland's Shock Trauma Unit, where they determined I was in septic shock. All my organs had failed. I had almost no blood pressure and a sky-high fever. My heart went into tachycardia.
Fast forwarding…after three months of hospitalization and more than twenty surgeries, I was sent home with a pacemaker, one leg, and minor brain damage. I couldn't remember my name let alone write a romantic comedy novel. I tried many times to finish TAFFY and failed…it was impossible for me to return to a story I'd written in what now felt like a past life. So I set TAFFY aside and worked on another series. Finally, in early 2015, I decided to start all over, and it was a happy day in August of last year when I sent my editor the completed manuscript. Exactly a year later, we have publication!
Many people have asked if my ordeal changed me as a writer, and I think the answer is yes. Though STEALING TAFFY is a sexy and funny contemporary romance with a dose of suspense, it's theme turned out to be the meaning of forgiveness and family. I truly hope my readers enjoy this novel, and I thank them — and my publisher! — for their patience.
I couldn't really say I'd recovered from this ordeal until I'd written "THE END" on the novel I'd been writing when it all started. Finishing STEALING TAFFY has been a big part of my healing.
If your book was optioned for a movie, what scene would you use for the audition of the main characters and why?
This scene takes place at an Alcoholics Anonymous meeting in a church basement in Asheville, North Carolina. DEA Agent Dante Cabrera is attending his regular meeting after being away on assignment. He hasn't been able to forget his one-night-stand with a woman named Taffy, whom he never saw again.
Until…
Dante knew that with just a few word substitutions, any one of those stories could have been his. About five years ago, Dante had let the stress and isolation of his job get to him, and he used booze to wind down. Then he got shot in the back during a bust, and started drinking in earnest while on medical leave. When he was cleared for duty he was sure he could handle it, and promised his sister, mother, and father that his drinking was nothing to be alarmed about. Then his strong and healthy father fell terminally ill, and made Dante swear on the family name that he'd stop drinking before he reached rock bottom. With AA's help, he did.
But no one in the room would ever hear the details of his story. Even if Dante were the type to spill his guts he still couldn't discuss the details of his work. And though he was no longer undercover, he preferred not to draw attention to himself, and usually sat in silence, eyes on the contents of his coffee cup, just the way he was doing now.
"Thank you for sharing." The meeting leader looked around the room. "Anyone else?"
In the silence that followed, the air crackled with a sudden invisible charge. Dante's free hand instinctively went for his Glock and he slowly raised his eyes.
"Hello, my name is Tanyalee Marie New – "
"First names only, please," the meeting leader cut her off.
Dante's mouth fell open.
"Oh! That's right! I am so sorry! Let me start over. My name is Tanyalee and I'm not an alcoholic, but I am here for a reason. I may not be a problem drinker, but I do have other problems. In fact, I got more problems than an eighth-grade algebra class."
"Welcome, Tanyalee," the room chanted in unison.
"Thankyousoverymuch."
Every hair on Dante's body stood on end. His hand fell away from his service weapon while his spine went rigid and his jaw clenched. Dante's fingers tightened around the Styrofoam until it cracked, sending a cascade of lukewarm coffee onto his shoe. Slowly, so very slowly, he sank down into his chair.
She lived in Asheville? What the fuck? He thought she lived in Raleigh!
"I do enjoy vodka, I'm not going to lie, but what I wanted to share about is that I just got out of treatment for other issues – codependency, compulsive spending and kleptomania, and, well, my therapist says I have a problem with men, you know – love addiction."
Silence.
"Can I keep talking?"
The leader smiled kindly. "If you wish. Everyone gets three minutes, and we welcome you, as long as you're working a twelve-step recovery program."
"Oh! I am! I have made a searching and fearless inventory of myself and am ready to make amends, starting with my own sister. I am definitely working the program."
Dante peered around the frizzy hair of the woman in front of him, just in time to see Taffy smile. That girl was so beautiful it knocked the wind out of him. Then she started talking again, and he ducked his head down.
"For example, just today, I was shopping and I found myself holding up this this really cute, silk-satin, three-piece Valentino lingerie set with a matching peekaboo robe for forty percent off! And for a split second all I could think about what how much I wanted it, how much I deserved it, and all the different ways I could walk out of there with it! But I closed my eyes and repeated in my mind my own special version of the Serenity Prayer – 'God, grant me the serenity to pay cash when I can, charge only in an emergency, and the wisdom to know the difference.' And do you know what? I walked out of there without that lingerie set and matching peekaboo robe! Completely empty-handed! With my head held high! It was first for me. I realized I didn't really need that lingerie, though it will be a cold day in H-E-Double Hockey Sticks before I ever find it at that price again. But the point is, I understood that my intense desire for that underwear was part of an old behavior, thinking I could cover up feelings of self-doubt with three tiny pieces of silk-satin! Can you imagine? Anyway, it's so nice of ya'll to let me come here tonight! As I was saying . . . "
Dante pulled himself from the mental carnival ride of lust, memory, and bad coffee, and strained for another peek at Tanyalee. The familiar fall of shiny strawberry blond hair was pulled back in a ponytail tonight. She was wearing a soft pink T-shirt that hugged every curve – Mother of God did she wear anything that wasn't pink? – and jeans that made her booty look so good he wanted to bite it. She wore simple sandals, and pearl earrings. It was that same face he remembered – smooth and delicate and intoxicatingly beautiful.
Dante's brain snapped. Did she just say "love addiction?" What the hell?
"So, because I have some minor legal issues I'm still sorting out, I'm on probation, and I'm supposed to attend meetings for my issues but there aren't many in Bigler where I live, so my probation officer said I could come to . . . "
Dante's closed his eyes. The roaring in his head reminded of the time his dad took him to see the Concorde supersonic jet takeoff from JFK when he'd been a kid.
". . . so then my therapist said I shouldn't be in a relationship for a whole year after I left Sedona Sunset, but I met this man on the plane and I had a few too many vodka and cranberries – which I like because I think the cranberry juice is so tart and refreshing – and this man was devastatingly attractive let me tell you. Whew! So I . . . well, I guess I just lost my head. And then when our flight got sent to Washington instead of Raleigh because of a storm, I ended up going to a hotel with this man and . . . oh! Have I gone over my time limit?"
"No!" the room shouted in unison.
"Well, good. So, even though I'm not supposed to be with a man, I found myself in a hotel room with one and I was stone cold sober by that time. Let me assure ya'll, I knew exactly what I was doing, and I told myself it wasn't relapse because my issues involve latching onto men and trapping them in relationships because of what they can do for me, you know? But not for sex! Never for sex! I've always been a kind of take-it-or-leave-it kind of girl. But the funniest thing happened that
night . . ."
Dante let his body slide even further down into the folding chair. Another half inch and the laws of physics would take over and his ass would be on the floor. He braced his legs to keep himself from falling into the puddle of coffee.
". . . made love over and over and over again. And I say made love instead of . . . well, a cruder term some people might use . . . because that's what it felt like. I mean, we just seemed to connect perfectly. It was magic. It was the most passionate and beautiful sexual experience of my whole life, and at one point, I thought I couldn't take anymore, but I surprised myself. Then he fell asleep and started snoring like a hibernating bear . . . "
I do not snore like a damn bear.
". . . so I got my things together and snuck out of there. And look, I know I'll never see him again, but the truth is I can't stop thinking of him. It's been weeks and weeks and I can't get his face and voice and incredible body out of my darn head! That body of his was insane!"
"Did you get his name?"
"A number?"
The questions popped up simultaneously by women on opposite sides of the room, even though AA members weren't supposed to offer feedback during someone's sharing. But hey, Dante figured so many rules had been broken in this meeting that it hardly mattered. He dared take a peek around the room – everyone in attendance was staring at Taffy with wide-eyed disbelief.
"I did get his name, yes, thank you for asking, but I have a feeling he was lying to me, if you can believe the nerve."
Yeah. Right. The nerve.
"And no, I do not have a number, which is probably for the best, because I think if I did I wouldn't have the restraint to not call him, and if I ever saw that man again I would be done for. I mean, if I saw him again, I wouldn't care what my therapist said. I'd probably just rip my clothes off and throw myself at him. Now, I should probably mention at this point that I do not throw myself at men as a rule, but for him I would make an exception."
Oh, fuck.
Silence. Then someone coughed. Someone cussed under his breath.
"Thankyousoverymuch."
And with that, she sat down.
The young guy sitting next to Dante looked at him and frowned. "You good, pops? Need a hand?"
"I've got it." Dante slowly pushed himself back in the folding chair, making no noise whatsoever.
The dude smiled at Dante and whispered, "I know, right? I almost fell out of my chair, too. That was the hottest fuckin' thing I've ever heard at an AA meeting, and I am so gonna get that little piece of ass to come home with me."
Dante slowly leaned in toward the kid and kept his voice barely audible. "How old are you?"
"Nineteen, but I dig older chicks."
Dante nodded. "Here's the situation – if you go within twenty feet of that woman and I will shoot you. I'm a federal agent assigned to protect her."
The guy chuckled. "Right. And I'm Spiderman."
Without making his clothing rustle or the old chair squeak, Dante displayed his weapon and shield. "We cool, Spidey?"
Copyright © 2017 by Susan Donovan and reprinted by permission of St. Martin's Paperbacks.
Thanks for blogging at HJ!
Giveaway:

2 Print copies of STEALING TAFFY by Susan Donovan
To enter Giveaway: Please complete the Rafflecopter form and 

Leave a comment with your thoughts on the book…
Book Info:
Ten weeks in a swanky Arizona rehab center and Tanyalee Newberry, aka Taffy, is ready to give up everything that isn't good for her—her forgery habit, taking (i.e., stealing) things that don't belong to her, and, of course, men. But when her flight home gets rerouted, she finds herself in a hotel room with her smoking-hot travel companion. One night together is all it should have been. But passion is oh-so sweet…
Special Agent Dante Cabrera has been duped at his own love-'em-and-leave-'em game by this so-called Taffy. To forget she ever existed, Dante buries himself in his work…until a case leads him to North Carolina and, impossibly, right back to her. He has no business messing around with this felonious femme fatale, especially one who could be in more danger than she thinks. But Dante also knows there's more to her than great looks and hot nights—a soul-searching woman who wants amend her past sins. Is he ready to take their desire to the next level…and steal Taffy's heart?


Meet the Author: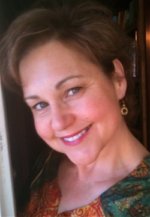 SUSAN DONOVAN's novels have won accolades for being witty, sexy, and entertaining. A former newspaper reporter with journalism degrees from Northwestern University, Susan is a New York Times and USA Today bestseller whose novels have been translated into dozens of languages. Susan is a two-time RITA Award finalist, and her novel Take a Chance on Me was named Best Contemporary Romance of 2003 by RT Book Reviews Magazine. She lives in New Mexico with her family and assorted dogs.