Today it is my pleasure to Welcome USA Today bestselling author 
Terri Brisbin
to HJ!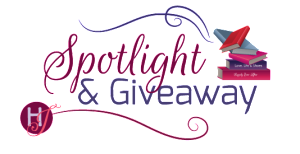 Hi Terri and welcome to HJ! We're so excited to chat with you about your new release, Stolen by The Highlander

!


Hello! Thanks so much for having me here at HJ!

Please summarize the book for the readers here: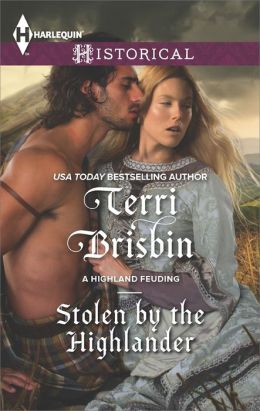 Stolen by The Highlander is about two clans who carried out a feud for more than three centuries! Arabella Cameron is pledged to marry the heir of the Mackintosh Clan to end the feud, but when one of the possible heirs kills her brother, peace seems impossible. Until she is kidnapped on her wedding day by the man everyone believes murdered her brother. But is he her enemy or her protector?

Please share the opening lines of this book:
Arabella Cameron understood how the layer of ice on a frozen lake felt. The smile she yet held on her face as another Macintosh offered a poem about her beauty would crack soon, just as that brittle ice did when hit by a stone. She did not hold out much hope that she could keep smiling when the words reached a new level of ridiculous praise just then. The tip of her nose tingled and the worry over her face cracking disappeared with the larger concern of laughing.

(sorry, it's four lines but that's the first paragraph!)
Please share a few Random facts about this book…
I was drawn to the story of two families who would feud over a piece of land for almost 350 years! Through generations, involving clans and kings, the feud took thousands of lives and I found that incredibly interesting and fodder for many books!

Please tell us a little about the characters in your book. As you wrote your protagonist was there anything about them that surprised you?
I loved my strong, silent hero – Brodie Mackintosh – who tries to do what is right in spite of fearing he may indeed have killed the brother of the heroine and endangered all the efforts to bring about peace between their families. I loved his loyalty to kith and kin.

What, in your mind, distinguishes this book from other books out there in the same genre?
I think this book is different from others because the hero is convinced of his guilt in a terrible crime and is willing to give up home and the heroine to save his clan. So, it is a highly-emotional story where love must overcome guilt and pride and enemies.

The First kiss…
Her fingers stilled in his hair as he leaned over and touched his mouth to hers. Brodie pressed against her, teasing and touching her lips with his and with his tongue. He slanted his face, moving closer to capture her. At first she stared into his eyes, but when hers drifted shut, he slipped his hand into her hair and pulled her to him.
Did any scene have you crying or laughing (or blushing) while writing it?
I cried at one scene when we learn about the depth of loss among some of the hero's kin — one of his best friend's urges him to declare his love for the heroine before it is too late:
"You do not know what she did."

Margaret was in his face, tapping her finger into his chest to make her point. "I know what she did. We all know. And we all know what you did." She stepped back and glanced down at his groin. "You were thinking with the wee laddie and she got the best of you," she laughed out. "Just like a man."

"There is more to it than that. More you do not know or understand, Margaret," he said.

"I understand more than you think, Brodie. You have spent the last years not allowing a woman too close, always ready to see to your duty to the clan. And this one, weel, you did not allow yourself to want her either, believing that your cousin would win out. Now, I can see that she loves you and you love her. I can see that she had to make a choice she did not want to make and she made it."

"Margaret," he began. She put her hand up between them, forestalling him from speaking.

"You have not told her, have you? You are more fool than I thought you to be," she said, shaking that same finger at him.

"'Tis an impossible situation for us, Margaret. You know that. I know it and so does the lady."

"You let your duty stand between you so you do not have to take the step you should. And that's even more reason to make sure she knows how you feel. Love does not come our way often and it is not something you give up, Brodie. Say the words. Let her leave and go to her duty knowing the truth in your heart, in spite of your stupid actions and pride."

He shook his head and looked up at the sky in frustration. Until Margaret took his arm and tugged on it to gain his attention.

"The words, Brodie. If I could have one moment to say them again to Conall, I would pay whatever price was asked." She looked away then and he knew tears were gathering. He'd rarely seen this strong woman brought to tears that he was surprised. "Give her that much. So that in the dark days to come, she will have your words to hold close in her heart. So that she knows her gift to you was honored."

And the dark days were coming. For good or bad, he would step out of exile and present his evidence. There would be no gray, shadowed result—it would be black or white, good or bad, life or death.
If your book was optioned for a movie, what scene would you use for the audition of the main characters?
I would use the scene in the excerpt — it shows a range of emotions and would be fun to watch!

If you could have given your characters one piece of advice before the opening pages of the book, what would it be and why?
My advice to my characters would be to follow their instincts and be willing to question your assumptions…

What are you currently working on? What other releases do you have planned for 2015?
I'm now working on the next book in the "A Highland Feuding" series – Rob Mackintosh's story – which includes a runaway bride and secrets and betrayal. . . and love! Then I'll go right into book 3 in my Stone Circles series that will be a Spring 2016 release….
RAGING SEA, the second book in my Stone Circles series, will be an October release from NAL. And I'm hoping to release my "A MacKendimen Christmas" novella that is linked to my self-published MacKendimen Clan series. So, a busy year for writing and publishing!
Thanks for blogging at HJ!
Giveaway:

I'll be giving away two 'gifties' – one copy of any of my MacLerie Clan series books – digital or print (if available) to one commentor and one copy of any of my MacKendimen Clan books – digital or print (if available) to one commentor. This giveaway is both US and international – books may be substituted or changed depending on availability. Swag will be included!
To enter Giveaway: Please complete the Rafflecopter form and Post a comment to this Q:

What's your favorite kind of hero — strong and silent, dark and brooding, mysterious and dangerous or alpha and straightforward?
Read an Excerpt from Stolen by The Highlander:
Brodie leaned down and tightened the belt under the horse's belly, making certain it was secure. He stroked the animal, not one of theirs, but a beautiful beast anyway. The Camerons could pick horseflesh and had some of the best in the Highlands. He whispered nonsense as he calmed the horse and finished his task. Or he would have if his friend Robbie had not interrupted him.

"So, she is quite the beauty, is she not?" Robbie said from the other side of the horse. Glancing down at the horse's rather obvious attributes and frowned at the man.

"Aye, he is," he said, shaking his head as he checked the other belt and the reins.

"Are you daft or just trying to be difficult, Brodie?" Robbie leaned in closer, his face just above the horse's back. "The lass. The lass is a beauty."

"Oh. The lass. Aye," he mumbled out and saw to his task. He was beginning to think that asking Robbie to accompany them on this ride had been a mistake. He should have asked one of the men on duty instead of his friend.

"Come now, you have to admit that it would not be difficult to marry her? To have her in your bed? To see that hair loose. Those eyes? That mouth?" Robbie said in a low voice and then laughed at him. "I would not mind ending up with her to wife when this bargain is struck."

"A beauty? Aye, she is beautiful," Brodie admitted aloud to his friend. Stepping back and giving the horse one more look, he shrugged. "To be honest, Robbie, I'd rather end up with another dozen head of cattle or horses like this one than her. Cattle and horses would be more useful to us, to me, than a woman who lives by her beauty."

From the frozen expression on his friend's face and the sudden silence of those closest to them in the yard, Brodie knew she was there behind him. He closed his eyes for a moment and then let out his breath. His words were harsh. Not meant for her to hear. She had heard and he needed to apologize. His uncle would have his ballocks if he did not make this right. Trying to think of the right thing to say, he turned slowly to face her.

If he had delayed only a moment more, he would have missed the fleeting dimming of her eyes and the slight downturn of the corner of her mouth. His stomach clenched at the sight. Then she smiled that empty smile of hers and walked up to him.

"It is kind of you to escort me around your lands," she said, smiling at him. "I know you have others duties to see to and appreciate your time."

"Lady Arabella," he began. Then. . . nothing.

Not the wrong words. Not the right ones. Simply no words.

"What do you think of him?" she asked, coming alongside of Brodie. "Is he not magnificent?" She was being gracious and giving him a way out of the insult he'd just paid her. He took it.

"Aye, he is. Strong and lively," he said, slowly sliding his hand over the horse's withers and nodding. He glanced at the horse's legs. "Stamina, too, I think."

"Oh, he can ride for days," she said, walking to the horse's head and rubbing it. "He has taken me on many journeys." She stepped back and met his gaze. He searched for some sign of hurt feelings or insult, but her blues eyes were empty of any emotion. "Should we be on our way?" she asked looking at the gathering clouds over them.

"Mount up," he called out to the rest of their traveling group, as he assisted her onto her horse.

Once she had settled in the saddle, he handed her the reins and mounted his own horse. She sat as though born in the saddle, completely in control of the huge stallion. He could not help but stare at the way she looped the leather straps over and around her hands, keeping them at the right tension so that the horse had some freedom, but also could feel her commands. Brodie led them out of the yard, through the gates and in the opposite direction and where Caelan had taken her this morn.

Robbie knew where they were going, so he rode ahead and the Cameron guard rode behind them. The lass' cousin, a young woman named Ailean who wore the frown and had the bearing of an old spinster, positioned herself at Arabella's side, directly behind him. They'd crossed the stream a mile or so from the keep and continued towards the mountains that ran across their lands, from the loch to the sea. A few minutes after he heard whispering between the two women, Brodie found the lass riding alongside him.

"So, Brodie, where are we going?" she asked in a soft voice, her gaze not leaving the uneven road in front of them.

"You have seen our lands near the loch. We are going to a place up on the mountain for a different look." It was his favorite place on all their lands, but he did not say that. "A short distance ahead, we'll take the path up the mountainside."

She did not drop back to ride with her cousin then. Nay, the lass continued to match his pace and remain there next to him. Which was probably what she had done with Caelan. Unease built in his gut—he'd rather fight a small army of Camerons than have to deal with this one. Worse, she did not even acknowledge the insult paid her—which made it the only thing he could think about as they traveled high up on the path.

After one curve in the road, they entered a clearing, an outcropping that positioned them high above Mackintosh lands. The view was one he liked, one he visited often when he needed solitude. The clouds were low and heavy right now, but when the sun shone and the breezes blew, you could see for miles and miles, across the hills towards the sea and back to the loch.

"Beautiful." Her breathless voice startled him, for he had forgotten for a moment that she was there.

"Aye."

He dared a glance and found her usually-empty gaze now filled with wonder at the sight before them. Brodie thought, for one daft second, that she might appreciate not only the view but the lands themselves. Lands much larger than those of the Camerons even if you considered the lands they stole all those generations ago. As quickly as it had appeared, her gaze changed at the sound of the others arriving. And the dreaded smile returned.

"I am confused as to our orientation," she said. "The loch is. . . where?"

Brodie turned in his saddle and pointed to the right. "Loch Lochy is about five miles there. Arkaig is north," he said. "And the sea is about thirty miles to the west."

"And Mackintosh lands?" she asked, glancing from one horizon to the other.

"To the loch and as far as you can see to the west," he said, not keeping the pride from his voice. "And miles to the north and south as well." She stared out at the distances in the directions he'd indicated and nodded.

"You were correct then, sir," she said softly, meeting his gaze then.

"Correct, Lady Arabella?" He tugged the reins slightly and turned his horse to face hers. A step or two closer and their legs nearly touched. "Correct about what?"

Brodie could not remember a single thing he'd said to her other than the direction of their lands. And he knew he was correct about those. He knew their lands in the light of day or dark of night.

"That additional cattle or horses would be useful to you. Mayhap you should add that to the list of Mackintosh demands in the negotiations before it is too late?"

God save him, but her eyes blazed like icy fire for a moment and then the smile left her face.

Excerpts. © Reprinted by permission. All rights reserved.

Book Info:
Kidnap in the Highlands!
The morn of her wedding, Arabella Cameron is filled with dread. But if marrying a man she doesn't love will end the feud between the Cameron and Mackintosh clans, she will do her duty. That is until outlaw Brodie Mackintosh arrives in her bedchamber and steals her away to the mountains!
Brodie knows Arabella has every reason to hate him, but a forbidden kiss soon makes these sworn enemies question everything. And when Arabella's intended reclaims her, Brodie must fight with all his strength to make her his once more!
A Highland Feuding ~ Rival clans, forbidden love!
Meet the Author: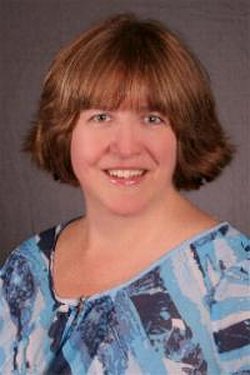 In her previous lives, Terri Brisbin has lived in ancient Egypt and medieval Scotland, but in this one she's stuck in the wilds of southern New Jersey with a hubby (wonderful one!) and kids (three adorable and finally grown sons!). When not living the life of a glamorous romance author or suffering through deadline-binges-o-writing-mania, she spends some of her time as a dental hygienist.
An award-winning and USA Today Bestselling author, Terri's had more than 36 historical and paranormal romance novels, novellas and short stories published since 1998 by Berkley, Harlequin, Kensington and now NAL – in 25 languages in 20 countries! And there are a bunch more swirling around inside her brain, just waiting to be written. You can find out more than you need to know about Terri on her website or her FB profile or her FB page.
Website | Facebook |