Today it is my pleasure to Welcome author
Magan Vernon
to HJ!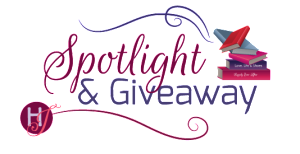 Hi Magan and welcome to HJ! We're so excited to chat with you about your new release, Straight Up Irish!
Tell us about the book with this fun little challenge using the title of the book: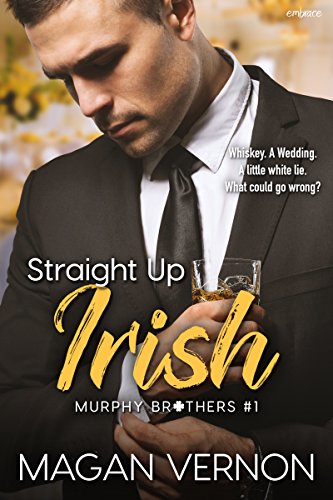 S is for Sinfully hot Irish playboy
T is for Temptation in the form of his brother's American assistant
R is for Romance set in Dublin
A is for Arsehole and other fun Irish slang
I is for Interoffice relations
G is for Gobshite
H is for Hottie priest who is technically not a priest but has the nickname "Father What A Waste"
T is for Telephone chats at all hours of the day.
U is for Underlining Pros and Cons of a fake marriage
P is for Putting on a front for the board
I is for Irresistible Irish charm
R is for Running into each other at first meeting, literally.
I is for Insider Info
S is for Stills for whiskey making.

Please share the opening lines of this book:
The harsh morning light streamed in through the windows as if it were a switch that made the pounding in my head even worse.
The Irish sun I swore was worse than the American one, and so was the alcohol. Nothing in the world compared to Irish whiskey and it had been a while since I'd been back to my hometown of Dublin.
Please share a few Fun facts about this book…
It's set in Dublin, Ireland
Connor and Fallon are loosely based on Oliver and Felicity from Arrow #Olicity
For the cover, I literally made everyone I know search for a Stephen Amell look-a-like in stock art
Some of my research for this book included calling my father-in-law, a business owner, and asking questions about CEOs, wills, and marriage clauses. This garnered a lot of weird questions.
A few Irish authors and bloggers helped me get the Irish slang down for this book, even explaining to me some American lingo that isn't the same in Ireland (like fanny…)
Was there a scene in this book that was harder to write than others?
I needed to angst up a certain…ahem…scene. So I had the hero and heroine fight.
"Something wrong?" he asked, running his hands down my arms, leaving goosebumps in their wake.
I sucked in a breath, trying to muster up all of the courage I could before I turned in his arms, keeping my gaze on the way his shirt bulged against his arm muscles instead of at his face.
With the past rejections, I couldn't take another one. But if I was going to test out this fairy tale and live in the moment, then I had to go with my rapidly beating heart. I mustered up all of the courage I had. "Why?"
His hands stilled. "Why what?"
"Why all of this? If it's just a thing to get your company, why not just hand me a contract and be done with it?"
Pressing his body flush with mine, every will I had to pull away started to melt in his arms as he slowly cupped my face.
"Fallon," he growled. "I told you I was going to take care of you. I meant every word I said. You should know how I feel by now, about all of this."
"And you should know that I feel the same, okay? I don't want either of us to muck this up either, but I can't stop thinking…" My words trailed. I'd already said too much, and now it was probably time to just shut up and play the role of the good fake girlfriend.
His thumb brushed against my lip, every nerve in my body coming alive in response as I let out a ragged breath.
"If we do this, there's no going back. I want you so badly it's all I can think about. If we start this, I'm not stopping until you come at least seven times," his raspy words spilled onto my lips, tasting him.
"Seven…?" I managed to squeak out, my words caught in my throat.
He smiled, his hands trailing to my waist, leaving goosebumps in their wake. "Luck of the Irish, Mo Gra."
Excerpt. © Reprinted by permission. All rights reserved.

What do you want people to take away from reading this book?
I want people to walk away thinking "You know what? That Magan Vernon is kind of funny. I'd read her again. And maybe take her for a pint in Ireland."
Thanks for blogging at HJ!
Giveaway:

Straight Up Irish Bookstagram box including Shot Glass, Murphy's Pub towel. Recipe magnet, sticker, and bookmark.
To enter Giveaway: Please complete the Rafflecopter form and Post a comment to this Q:

What would you want to see more of from me in writing? Either the characters in this series or other ones?
Book Info:
I need a wife if I want to help save my family's billion-dollar pub empire. There's just one problem: I never plan on marrying. So, I need someone who understands that this is just another business deal. I don't do commitments. And my brother's executive assistant, Fallon Smith, fits that bill.
Fallon needs help with her grandmother's expenses, and her pretending to be my fake wife is a way we can make that happen. She's not my biggest fan, but we can help each other and then go our separate ways. That she's beautiful and I enjoy spending time with her–doesn't matter. When all of this is done, she's heading home to America, and I've got a company to run.
A fake wedding and a whole lot of whiskey. What could go wrong?
Book Links:  Amazon | B&N | iTunes | kobo | BAM |


Meet the Author:
Magan Vernon has been living off of reader tears since she wrote her first short story in 2004. She now spends her time killing off fictional characters, pretending to plot while she really just watches Netflix, and she tries to do this all while her two young children run amok around her Texas ranch.
Website | Facebook | Twitter | Instagram | GoodReads |