Today it is my pleasure to Welcome author
Sharon Hartley
to HJ!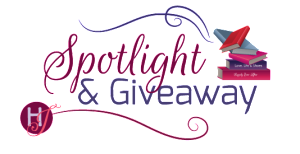 Hi Sharon and welcome to HJ! We're so excited to chat with you about your new release, Stranded with the Captain!
Please summarize the book for the readers here: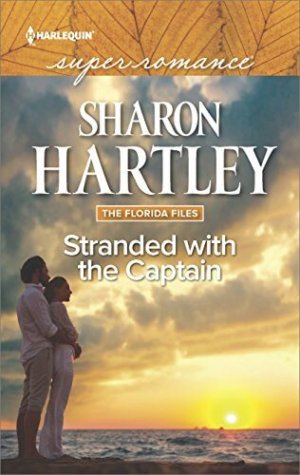 Cat Sidran is bored with her life and needs a change of pace, so she and two friends charter a captained sailboat in the Florida Keys for a week. Unfortunately, modern day pirates (a serious problem for cruisers these days) take over the boat in the Bahamas, and she gets much more of a vacation than she bargained for – including falling in love with the captain.

Please share the opening lines of this book:
Cat Sidran came to a halt and admired dozens of sailboats bobbing in the water around her, one of which would be her home for the next week. The Florida sun warmed her shoulders. A stiff wind banged rigging against tall aluminum masts, the sound a mysterious promise of adventure.
Please share a few Fun facts about this book…
I love to sail! This story is based on a real sailboat charter I took from Marathon to Bimini a few years ago. We ran into a norther (very bad weather) just like in the book, and everyone got seasick but the captain and my boyfriend. I instantly felt better when I stepped off the boat and I understood the cliché about why people kiss dry land! The rest of the vacation was magical. It was fun to revisit that time.
Please tell us a little about the characters in your book. As you wrote your protagonist was there anything about them that surprised you?
My hero, Javi Rivas, is an FBI agent and a minor character in "The South Beach Search," another Harlequin Superromance from November 2014. Javi is on medical leave because of a shooting (he saved the day in a bank robbery), and is helping out a friend by working this charter for him. When I wrote The South Beach Search, I didn't know that Javi grew up on a sailboat or that he became an FBI agent because drug dealers killed his brother in front of him. The heroine, Cat Sidran, turned out to be a lot braver than she realizes.
If your book was optioned for a movie, what scene would you use for the audition of the main characters and why?
I think I'd use the scene after pirates have taken over the chartered sailboat and Cat and Javi are stranded on a small, uninhabited island in the Bahamas. It's a tense scene. She's terrified and worried about her friends left on the boat. Javi feels guilty because he lost control.
He returned his attention to the beach, hunting for Irish. Where was she?
"I'm over here."
He snapped his head to his left and found her also hiding in the tangled roots. She'd picked her location well. He hadn't seen her from ten feet away.
"Are you okay?" he asked, moving toward her. A mesh bag full of conch and her swim fins lay propped on the mangrove roots at her feet.
"No, I'm definitely not okay."
"Are you injured, shot?" he demanded.
"No."
But when he made his way next to her, she was hugging herself, her hands jammed into her armpits, shivering. Whether from cold or fright, he wasn't sure. "What the hell happened on Spree?" she demanded.
What do you want people to take away from reading this book?
To be open to new things. The theme in my head while plotting was: "Be careful what you wish for." Cat wanted an adventure and definitely got one. But I would love readers to realize how much fun sailing is. There's nothing better than skimming across the water pushed by nothing but the wind. It can be scary, yes, but it's a wonderful feeling to be out in nature enjoying life without a noisy motor.
What are you currently working on? What other releases do you have planned for 2017?
I'm working on book two of a five-part mini-series about a group of rookie cops and how they mature and develop skills with time on the job. And of course fall in love. The working title is "Married to the Past," but that will change!
"The Billionaire's Son" is the first book in that series and will be out in December 2017. In that story rookie cop saves a young boy from kidnappers and is thrust into a situation she never expected.

Thanks for blogging at HJ!
Giveaway:

A print copy of "Accidental Bodyguard: and a $5 Starbucks gift card (US only)
To enter Giveaway: Please complete the Rafflecopter form and Post a comment to this Q:

Cat and Javi face a dilemma in "Stranded with the Captain" when violent pirates take over Spree, their chartered sailboat. They know another boat will eventually come by the island they're stranded on and save them. If they try to rescue the friends against impossible odds, they will likely be killed. But if they do nothing and wait, the pirates will murder her friends. What would you do?
Excerpt from Stranded with the Captain:
I wanted to watch the sun do its thing," Javi said.
"Me, too," she said, taking a sip from her cup.
"We can look for the green flash."
"The green flash? Do comic book heroes make regular appearances in Gun Cay?"
He laughed. So she had a sense of humor.
"Maybe, but the green flash is an eerie light that sparks sometimes just as the sun slips below the horizon."
She refocused that direction. "Really?"
"Sailors all over the world watch for it. It's beautiful, but elusive, difficult to spot. Atmospheric conditions have to be just right."
"You've seen it?"
"A few times. Never in the Bahamas, though."
She nodded, and took another drink. "Are you hungry? I was going to knock on your door and see if you wanted dinner."
"What are you offering?"
She shot him a quick, surprised look, color again flushing her cheeks, and he grinned at her.
She smiled back. Shaking her head, she glanced toward the sunset again. He followed her gaze, and found the sky glorious with a rich crimson color.
"I was thinking something quick," she said.
"Ah. So, a quickie."
Now she laughed, the sound low and sweet, sensual, affecting him in places it shouldn't. He knew how his comments sounded, how she was taking them, but couldn't help himself. He enjoyed playing with this woman.
She took another healthy swallow of whatever was in her cup. Must be liquid courage. She clearly wanted to participate in this game, but didn't appear to have much experience at it.
"I hadn't figured you for the quickie type," he said. "I thought somehow long and slow."
Still smiling, she closed her eyes and shivered. He stroked a finger down the gooseflesh that sprang up on her arm.
"Are you chilly?" he asked. "I can go below and get you a jacket."
"I'm not cold," she said, turning the full force of her emerald eyes on him. "I actually think I'm rather overheated."
He held her gaze. "That makes two of us."
"I was right," she murmured. "You are dangerous."
"Worse, I think I might be a little drunk," he said. "Doing and saying things I shouldn't."
"That makes two of us," she said with a charming giggle.
He sniffed her drink. Definitely rum, which explained a lot.
"But I'm the captain," he said. "I should avoid unprofessional behavior."
"Dangerous," she repeated.
"In many ways."
She offered him her cup, and he took a long swallow.
"I won't tell if you won't," she whispered.
Javi shook his head. What were they talking about now? "Your friends are behind a flimsy door," he said.
"So we'll be quiet."
He nodded. "I do think you might be the quiet type."
"That's what everyone says."
Did he hear a touch of resentment in her voice? Or was he imagining things?
She glanced toward the sun and he followed her gaze. The orb was now half above and half below the horizon, shimmering with luminous intensity.
"Let's find out how loud I can be," she said.
Irish placed her cup on the deck, scooted to the hatch to his cabin and lowered herself through the opening.
Javi blinked. Had she just done that?
Her head reappeared, followed by an arm. She snatched her rum.
Then she disappeared again.
Excerpt. © Reprinted by permission. All rights reserved.

Book Info:
adventure is exactly what Cat Sidran wants when she and two friends charter a boat for a sailing trip in the Florida Keys. Throw in a swarthy captain, and Cat has the perfect amount of excitement. Until pirates overtake them, and Captain Javi Rivas reveals himself to be an FBI agent.
Working with Javi gives Cat a thrill like she's never felt before. She can handle danger for a couple of days if it means saving her friends, but anything longer… she loves her quiet lives; Javi thrives on adrenaline. She needs to forget her captain.. if that's even possible.
Book Links:

Meet the Author: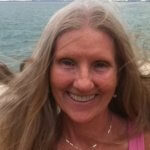 Sharon Hartley writes contemporary romances that revolve around the criminal justice system and is fascinated by cops and the dangerous people that inhabit their world. Having worked as a court reporter for many years, Sharon plays "what if" with her old cases and uses them in her stories. After creating plots where the bad guys try to hurt the good ones, she calms herself by teaching yoga, as well as hiking and birding in the natural world. Sharon lives in St. Petersburg, Florida with her soulmate Max, hundreds of orchids and a Jack Russell Terrorist. Please visit her website at sharonshartley.com.
Website | Facebook | Twitter |  | GoodReads |