Today it is my pleasure to Welcome author
Susan Cliff
to HJ!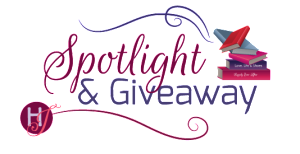 Hi Susan and welcome to HJ! We're so excited to chat with you about your new release, Stranded with the Navy SEAL!

Hello Harlequin Junkies!

Romance Author Research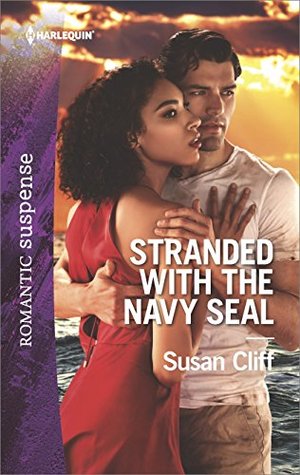 I'm thrilled to be here celebrating my new release, Stranded with the Navy SEAL. I did a lot of research for this book, so I thought I'd share some fun facts today. I love learning about random stuff and cool places! Doing research is one of my favorite things about being an author.

Stranded with the Navy SEAL is set on a deserted island in French Polynesia. I scoured the seas of Google Maps to find the perfect location. Then I collected information about ocean currents, flora, fauna, survival skills and everything else I needed for my story. Here are a few discoveries I made along the way.

1. Eiao
The island my lovers get cast away on is based on a real place called Eiao. It's one of the Marquesas Islands, between Hawaii and Tahiti.

2. Coconuts
There are green coconuts and brown coconuts. Green coconuts are fresh off the tree. They have water and jelly inside. Brown coconuts are mature/ripe. They have white coconut meat and milk. The heroine of my story is a chef, and she makes good use of both types of coconut.

3. Bananas
Did you know that too much potassium can be toxic? I didn't either until I did my research. My always-hungry Navy SEAL hero has to watch out for this.

4. StonefishSharks aren't the only threat lurking in the tropical waters. Stonefish are venomous and potentially lethal. They lurk in the shallows and look just like stones. Both of my characters tangle with these deadly creatures—and one gets a nasty sting.

5. Sea kraits
Sea kraits (water snakes) are also venomous, but rarely bite.

6. Liana vines
This is a great freshwater resource for any desperate castaway! Liana vines can be cut open to provide a much-needed drink in the island's sweltering interior. Tarzan swings on these.

7. Drinking urine (?)
Bear Grylls has demonstrated this cringe-worthy option on his reality show. Aron Ralston did it when his arm got trapped between boulders. But you might be "relieved" to learn that most experts do NOT recommend quenching your thirst with pee. It can do more harm than good. The Army Field Manual for survival, evasion, and recovery specifically lists urine on its "DO NOT drink" list along with seawater and blood (Wilson, Slate 2008)

8. Bow drill
I've been watching the reality show Naked and Afraid for years, so I'm familiar with the challenges of building a fire from scratch. Even with the proper materials and training, it's difficult. My hero makes a bow drill, which uses spinning friction, but he struggles to create a spark. He has no trouble generating heat with the heroine, however. 😉

Thanks so much for having me! Stranded with the Navy SEAL is available now from Harlequin Romantic Suspense.
Susan Cliff


Thanks for blogging at HJ!
Giveaway:

I can give away 1 print copy of Stranded with the Navy SEAL. US only.
To enter Giveaway: Please complete the Rafflecopter form and Post a comment to this Q:

Do you like survival stories? What's your favorite "outdoor adventure" romance?
Book Info:
For one navy SEAL, danger and passion are brewing in paradise
Working on a cruise ship was supposed to be the perfect distraction for chef Cady Crenshaw. Instead, it made her the perfect target. Abducted and thrown overboard into foreign waters, she has only one shot at survival…and it comes at the hands of an irresistible ally.
Navy SEAL Logan Starke's protective instincts were locked and loaded the moment he met Cady at the ship's bar. When a violent struggle to take down her captors leaves Logan and Cady stranded on a deserted island, he leaps into rescue mode. But the hot sand and the even hotter attraction between them can't be denied…and temptation could be the deadliest threat yet.
Book Links:


Meet the Author:
Susan Cliff is a longtime romance reader, part-time writer and full-time California girl. She loves to daydream about exciting adventures in faraway places. Her Team Twelve series features strong Navy SEAL heroes falling for unique women.
Website | Facebook | Twitter | Instagram | GoodReads |