Today it is my pleasure to Welcome author
Moni Boyce
to HJ!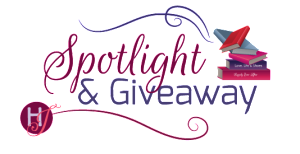 Hi Moni and welcome to HJ! We're so excited to chat with you about your new release, Stuck With You!

Hello readers! I hope you're all having a fabulous day.

Please summarize the book for the readers here: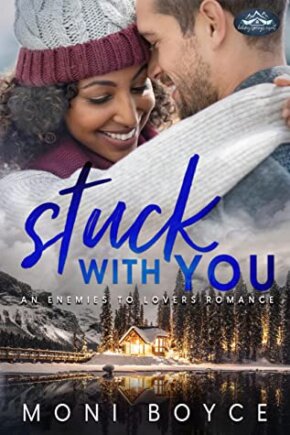 Stuck With You is an enemies to lovers, forced proximity romance. Jack and Maddie are former high school sweethearts. Things did not end well between them. For the first time in ten years, they encounter each other during the week of their high school reunion. He's now a big-time country music star and she is a successful attorney. Their reservations at the resort happen to get mixed up and they end up having to share a cabin. Once Jack sees Maddie, he realizes she's the one that got away and he still wants her. The thing is she's still angry, so he's fighting an uphill battle trying to get her to give him a second chance.

Please share your favorite line(s) or quote from this book:
There were quite a few lines that stayed with me after writing them. Here are a few:
With my eyes closed, I saw her looking at me. Maddie always wore her emotions in her eyes: the happy, the sad, the good, the bad, the joy, and the pain. Her eyes always gave her away. Among the hostility and anger I'd seen earlier was the hurt she tried to bury. – I love the way Jack still sees and remembers Maddie from when they were together, even though it's been years.

I wasn't cold anymore, but it didn't mean he'd completely thawed my heart towards him. – Maddie is a stubborn woman. She fights tooth and nail to keep Jack out of her heart, because she's terrified of being hurt again. She's conscious of her thoughts, actions and feelings in regards to Jack, but she keeps trying to lie to herself.

"Listen, if the itch arises, and it seems like it already has, don't feel guilty…" Nat leaned across the table and in a loud whisper said, "Scratch the itch." – Nat is Maddie's best friend. In life, we all have that one really good friend that will tell us things we don't want to hear, but need to hear or offer sage advice. Nat's that kind of friend. She offers up some other wisdom later in the book that I like.
Some of my other favorite lines in the book occur much later. I don't want to spoil anything so you'll just have to read the book.

Please share a few Fun facts about this book…
I am a filmmaker and I'm used to a story having a soundtrack, so I create playlists for all of my books. Some songs get decided on while I'm writing, but the majority of the songs are chosen when the book is finished. Many of the playlists I create are meant to be listened to in the order I have them listed because they usually follow along with the story.
In Stuck With You, Jack is a country music artist. I enjoy country music, but it wasn't just about me choosing my favorite songs. I wanted this to have a contemporary country music feel, so there were some artists and songs that I love, but they didn't fit the mood I was going for.
I had a lot of fun coming up with song titles for some of Jack's songs. If I had more time, maybe I would even write the lyrics to one of the songs. That would be fun. I'm not a songwriter, but I used to write poetry. Maybe that's a bonus I'll offer to readers later on or something.
For now, you can see the playlist/soundtrack I created for Stuck With You, along with a link to the Spotify playlist.: Stuck With You Playlist

Every Other Memory – Ryan Hurd
I Should Probably Go To Bed – Dan + Shay
What Ifs (feat. Lauren Alaina) – Kane Brown
In Case You Didn't Know – Brett Young
Anything But Yours – Rissi Palmer
What Are You Listening To? – Chris Stapleton
Best Shot – Jimmie Allen
Miss Americana & The Heartbreak Prince – Taylor Swift
We Were – Keith Urban, Eric Church
This Is How We Roll – Florida Georgia Line
Heaven – Kane Brown
Love On You – Rissi Palmer
To a T – Stripped – Ryan Hurd
I Go To My Heart – The Avett Brothers
It Would Be You – Ben Rector, Ingrid Michaelson
Die A Happy Man – Thomas Rhett
http://bit.ly/StuckWithYouPlaylist
What first attracts your Hero to the Heroine and vice versa?
Maddie and Jack were a couple all through high school. They were both misfits in high school. Neither of them were part of the popular crowd. That was something they both had in common, plus they were both people that saw beyond high school. They each had big dreams. He was really into his music and didn't play sports. She was a bit of a tomboy, smart and didn't care about being a popular girl. They both had a drive to succeed, but ultimately it would be that ambition to reach their goals and dreams that drives them apart as high school is ending and they must make choices.
Did any scene have you blushing, crying or laughing while writing it? And Why?
There's a scene where Jack is trying to teach Maddie how to gut and debone a fish. Maddie is very distracted by how sexy she finds Jack. During the process of him teaching her, his words sound sexual to her and she's getting aroused, her mind is in the gutter. The scene made me laugh while I was writing it. She expends so much energy trying to resist her attraction to him, that everything becomes sexualized. I thought it was hilarious. Here's a snippet from the scene:
Damn it. I'd been so busy fantasizing about him. I'd missed the last step. I simply smiled and nodded and took the fish in my hands. Everything I was doing was wrong.
"Here let me show you." Jack stepped behind me, pressing his chest into my back, and he reached around and set his hands on top of mine. The gesture was so intimate. If he felt anything I didn't notice, because he started maneuvering my hands into the correct positions to ensure I would do everything properly.
Flames licked at my insides, and my body temperature spiked a couple of degrees at his nearness. His deep voice rumbled in my ear while he talked through the movements, moving the blade through the skin.
"Grip the tail firmly… yeah, just like that. Now slide the blade inside…" Was Jack aware how the words sounded? Who knew filleting a fish could be so erotic? The blurred lines of gutting a fish and sex had me horny.
Readers should read this book….
I had a lot of fun writing these characters. I created a lush backstory for Jack and Maddie that lives in my notes. Of course, the reader doesn't get to see or read all of those details we as writer's build and create for a character's life. I do think this is a relatable story. Two people that were each other's first loves in high school, and now there is a possibility that they really were meant for each other. Ten years ago, it wasn't their time to be together and maybe now is the right time. How many of us fantasize or wonder about that old boyfriend from high school we were so in love with? What's going on with them now? If things had worked out differently, what would life be like with them, if you were still together? This story gets into that. It's fun seeing the fantasy or what if play out between these two characters. The story is fun, a little angsty and makes you a little nostalgic.
What are you currently working on? What other releases do you have in the works?
I have a Christmas release on November 18th titled All I Want For Christmas Is An Alpha, and the first book in a mafia romance trilogy due out later this year called Make Me Trust: Bound to the Fixer Book 1. The prequel is a novella called Make Me Beg that's currently available in the Big City Heat Romance Anthology. I have a lot of books on my release schedule for 2021. I'm writing in some popular shared worlds such as Cocky Hero Club, Corinne Michael's Salvation Society, K. Bromberg's Everyday Heroes and Samantha A. Cole's Suspenseful Seduction World. Plus, I have two more books I'm writing in the Ticket to True Love series. Also, I have a few different contemporary romance series I'm debuting next year that include a motorcycle club romance series, finishing the mafia romance trilogy, and some others. Along with some paranormal romance series that are starting next year as well. I would definitely subscribe to my newsletter or follow me on social media to get updates on all my upcoming projects and releases.


Thanks for blogging at HJ!
Giveaway: $10 Amazon gc + ebook copy of backlist title – winners choice
Open to US & International readers
To enter Giveaway: Please complete the Rafflecopter form and Post a comment to this Q:

If you had the chance to hook-up or rekindle a relationship with an old high school flame or first love, would you?
Excerpt from Stuck With You:
What was I thinking when I agreed to this? We weren't in high school anymore, and I was an attorney. I was pretty sure the offense for trespassing in Pennsylvania was a hefty fine and maybe some jail time.
Standing on the beginner's slope after hours, holding an inner tube, I felt a small rush of excitement under the fear and worry that marred my brow. It was just like in high school, except usually Nat, Austin, and Kevin or a few other people would be with us. Occasionally, it had been just the two of us, like now.
"Don't be a chicken," Jack goaded me, pulling me from my thoughts. "Where's that audacious tomboy that used to challenge me every time we came out here?" The grin he wore lit up his whole face. His nose was slightly red from the cold.
"She didn't have to worry about losing her law license." Okay, I was being a bit much. I wouldn't be disbarred if we got caught, but still, I was trying to make partner. It probably wasn't a good look to end up with a mug shot, even for a silly misdemeanor.
Jack started making chicken noises and flapping his arms like a bird. It made me laugh and got me out of my head. "Are you really making chicken noises?"
"Is it working?"
I didn't answer for a moment. Then I gave in. "Maybe."
We both chuckled.
"Let's go together." He suggested.
I looked at him. There was that look in his eyes, that plea, like he was begging to break down the wall I'd erected between us. I looked away and down the slope.
"First one to the bottom is the winner."
Before I could speak, Jack took off at a run.
"You cheater." I cackled and took off after him.
He was down the hill a few seconds before I was, riding the inner tube on his belly. I copied him. It was a rush I hadn't felt for a long time. Even though we weren't supposed to be out there, I found myself yelling into the wind while I whizzed past the trees. I stuck my hands up in the air at my sides, like I was a human airplane, and rode the tube down the rest of the way without hanging on. Of course, Jack reached the bottom first, beating me.
My cheeks burned from the cold, but the minute I climbed off the inner tube I wanted to go again.
"Race you to the top." I shouted and started running up the slope.
"I'm gonna catch you." Jack yelled and gave chase.
I couldn't help it. I started squealing as I ran as fast as I could in the snow, while lugging my inner tube, which wasn't very fast.
I'd just barely made it back to the top when Jack caught me around the waist and tackled me. We went tumbling into the snow. Giggles erupted out of me. Even though I was nearly facedown in the snow, I couldn't stop laughing.
Jack rolled off of me and onto his back. "I forgot how infectious your laugh could be." The huskiness in his voice made my laughter subside.
I looked over at him and was startled to see the longing and lust that clouded his eyes. When he moved closer, I knew what he was about to do. I wasn't sure if I was frozen, paralyzed, or if I simply wanted what he wanted in that moment. I was lying in the snow, but suddenly my body heat felt like it was going to melt the ice beneath me into a puddle. I was about to close my eyes in anticipation of feeling his lips press against mine.
Excerpt. © Reprinted by permission. All rights reserved.


Book Info:
Can enemies turn into lovers over the course of a week?
Maddie
When I decided to attend my high school reunion, I knew I'd run the risk of running into Jack Carter. Mr. Big Time Country Music Star. The same guy that broke my heart in high school. What I didn't expect was that the resort would mess up our reservations, and we'd end up roommates.
Now I'm stuck sharing a cabin with him for the next week, and I don't know whether I want to kill him or kiss him.
Jack
What are the odds I would end up sharing a cabin with my ex-high school sweetheart, Maddie Grace? The woman was a sweet tomboy back then, now she's a knockout, uptight lawyer, who loves to argue. Even though we fight like cats and dogs, I'm feeling that familiar old spark and the more time I spend with her, the more I'm beginning to think letting her go was my biggest mistake.
Thanks to a little mix-up at the resort, I've now got a week to prove to her that we belong together and you can bet I'm going to give it my best shot.
Escape to the romantic paradise of Holiday Springs and warm up with your next happily ever after.
Book Links: Amazon |


Meet the Author:
Moni Boyce is an award-winning author of contemporary and paranormal romance, a filmmaker and a poet. After working in the film industry for fifteen years, helping others bring their visions to life, she now creates characters and worlds of her own. She considers herself a bookworm, film buff, foodie, music lover and an avid world traveler having visited 33 countries and counting. She currently lives in Virginia but considers Los Angeles her hometown.
Website | Facebook | Twitter | Instagram | GoodReads |