Today it is my pleasure to Welcome author
Jamie K. Schmidt
to HJ!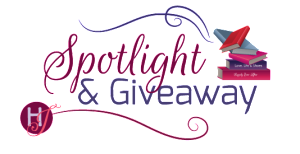 Hi Jamie and welcome to HJ! We're so excited to chat with you about your new release, Stud!
Please summarize the book for the readers here: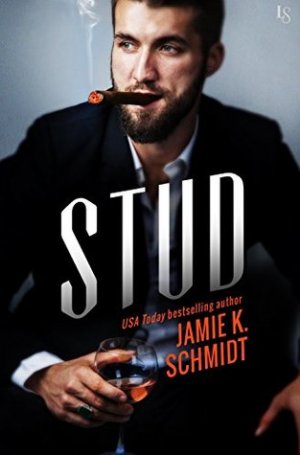 Terri Cooke gave up her fast track job as a marketing assistant to care for her brother who is rapidly declining from a neurological disorder. Working as a barista to try to pay some bills, the last thing she needs is to have some asshole snap his fingers at her for his morning coffee: large iced decaf, soymilk & sugar with extra whip.
Really bro?
Mick Wentworth doesn't have time to be nice. He put his own father in jail for embezzlement, his secretary is pregnant and everyone thinks he's knocked her up, and now he's trying to save the ad agency that his grandfather devoted his entire life to. The last thing he needs is an uppity waitress who wants to make small talk, even if she's got flashing dark eyes, a mouth made for sin and a distracting rack.
Extra whip—and make it snappy, Sugar.

Please share the opening lines of this book:
Like clockwork. I wonder if his chauffeur gets disciplined if he's ever off by a minute. How the heck can you even plan that with Manhattan traffic?
Please share a few Fun facts about this book…
I trained with a barista to get the coffee part right.
The video game they're trying to market in the book is a cross between World of Warcraft and Dragon Age.
I was inspired by Arrested Development for Mick's parents.
Please tell us a little about the characters in your book. As you wrote your protagonist was there anything about them that surprised you?
Mick's character was very tough for me to write. Because he's been so damaged by his parents, he is really a jerk. In fact, he was so unlikeable for me I had a hard time finding out why Terri would fall in love with him. It all boiled down to three lines he said that were unforgivable, deal breakers. Once I took those three lines out, the love story flowed.
If your book was optioned for a movie, what scene would you use for the audition of the main characters and why?
I'd use Terri and Mick's first date. This snippet is told from Mick's point of view and it shows their attraction to each other, even when they're at each other's throats.
The waitress brought our salads while I tried to think of a nice way of suggesting we skip dinner and get each other off in my car before driving to my condo for a leisurely session. I wasn't usually the one to throw myself all over a woman, but there was something about her sass and her body that made me think of nothing but hot, sweaty sex. What was worse is I was pretty sure she felt the same way and it was killing me to be a gentleman. Why hadn't I just told Lionel take her to my place instead of the restaurant? We could have ordered delivery and I'd already be inside her.
"So what's the deal with your tattoo?" she asked, spearing a crouton.
I coughed to hide my embarrassment. I couldn't believe she'd noticed that.
"Are your ears turning red?" Terri asked in a fascinated voice.
"No." They probably were. "It's a long story."
She leaned back in her seat and my eyes were drawn to her gorgeous chest. My cock throbbed a bit and I raised my eyes up to hers to see that she was amused. "Can't keep your eyes off them, huh?"
"Last time I checked, I had a pulse. You've been teasing me with them for the past five months."
"And yet, it took you needing breakfast for twenty-five to talk to me like a human being."
There was a bite to her voice and I realized that I probably could have treated her a little better. "I was under a lot of pressure from work. My family is heavily involved in the business and it's been . . ."—I sighed—"a train wreck."
Terri raised an eyebrow. "And . . ."
"And it's a big pain in the ass. My father is a nightmare. My mother is worse, and my brother . . . " Why was she shaking her head at me?
"When you hurt someone's feelings what do you say?" she asked in a slow voice.
Taking a sip of the wine to hide my aggravation, I said, "I am not a child."
"Stop acting like one."
We glared at each other for a few moments. Who the hell did she think she was?
She snapped her fingers in my face. "Cat got your tongue?"
"Don't do that." I swatted at her hand.
"What's the matter, don't like it when it's done to you?"
Okay, she had a point. The finger snapping was a little obnoxious.
"Why did you even agree to come out with me if all you're going to do is bust my balls?" I gulped my wine and didn't enjoy it. Maybe this was a big mistake. If I wanted to get laid, I could be at the Club Martini in an hour with much more agreeable company.
She stared me down.
I didn't need this shit. I should throw some cash on the table and leave her there with her smart mouth and her big tits.
Except, I was pretty sure she'd stay and eat dinner and enjoy herself. Maybe that fuckhead at the bar that's been staring at her since she walked in would come over and they would drink my wine and laugh together. Meanwhile, I'd be stewing about her all night until I saw her tomorrow morning at the Beanery.
"I'm sorry," I forced out.
"That wasn't so hard, was it?" she said.
Not anymore, unfortunately. Her attitude took care of my erection. Maybe we would just have dinner and I would put her in a taxi with a kiss goodbye. If she pissed me off enough, at least I'd be able to stop fantasizing about her. Reality never lived up.
"You're still not off the hook about the tatt," Terri said. "Spill it."
What do you want people to take away from reading this book?
I'd like them to enjoy a good story and maybe laugh a little, tear up a bit and escape from reality for a little while.
What are you currently working on? What other releases do you have planned for 2017?
I'm currently working on Warden's Woman, which is book three of my Sentinels of Babylon series. My up-coming release is November 21st called Hard Cover. It's another standalone title, written in the same vein as STUD with a billionaire trying to buy out a local bookstore owner.

Thanks for blogging at HJ!
Giveaway:

Ebook: STUD by Jamie K. Schmidt. *Gifted via Amazon*
To enter Giveaway: Please complete the Rafflecopter form and Post a comment to this Q:

Terri Cooke is a barista. She detests fancy drinks. I love fancy drinks. My latest obsession is Starbuck's Pink Drink. What's your favorite coffee / fancy drink?
Excerpt from Stud:
In this snippet Mick hires Terri's coffee shop to cater a breakfast for his million dollar client. It shows their chemistry and attraction.
Another day, another dollar. I held Mick's pussy drink out to him when he came through the door.
"Is Elaine here?" he asked.
I nearly dropped it on the floor. He spoke to me.
I stammered, "I—No, she's not."
He frowned. "Are you able to schedule a catering event?"
Get it together. So what if this is the longest conversation I've ever had with him? "Sure." I fumbled for the appointment book. "When do you need us?" I felt his look like a physical touch and I forced my eyes to meet his. His gaze was intense and assessing. My breathing picked up and my throat went dry. I hated feeling like this, but a part of me came alive when he wouldn't look away from me.
"This Friday."
Of course. At least he didn't say tomorrow. I swallowed hard and looked down at the book. We were free.
"How many people?" I could pretend to be a professional, as long as my hands didn't shake. He was pretty damn potent this close up. I tried to tell myself that I didn't like slick guys in three-piece suits. But then the tricksy part of my mind reminded me that he looked great with a five o'clock shadow and those shirtsleeves rolled up. I wanted to ask about the mermaid tattoo, but I was tongue-tied.
"At least two dozen." The rumble of his voice made my toes curl. I couldn't remember the last time I had been so attracted to a man I barely knew.
"What would you like to serve?" It felt a little like playing ping-pong with the back-and-forth comments. I deliberately matched my tone and pace to his.
"Coffee," he said, like I was stupid.
That cut through the attraction a bit. I narrowed my eyes at him. "Decaf? Tea? Juices?"
"Yeah, all that sounds good." He looked at his watch.
I was losing him, damn it. What did I have to do to keep his attention? I smirked and quickly undid two buttons on my shirt. I was flashing massive cleavage and probably the top of my black lace bra, but I didn't care. I wanted the satisfaction of knowing that this burn of lust wasn't just one-way.
"Do you want any food to go with that?" I might have jiggled a bit to catch his attention.
He looked up. "Of course," he said arrogantly.
"Pastries? Breakfast sandwiches? Brunch quiches or salads?" I riposted back at him with the same snotty attitude.
He glared down at me, as if affronted by my tone. It wasn't the reaction that I wanted. Still, I liked seeing that his hazel eyes had flecks of green in them. I flushed as I remembered them rolling back in his head at the club when that chick was giving him head.
We stared at each other and I had to control my breathing when I saw he noticed my décolletage.
"What do you recommend?" he asked, giving my body a slow but thorough look. That was the one I remembered from Saturday. A smile quirked at the corner of his mouth when he got to my chest. Yeah, it totally wasn't one-sided.
Excerpt. © Reprinted by permission. All rights reserved.

Book Info:
Large. Hot. With a pump of sexual tension.
When the barista next door teams up with a slick ad executive in this steamy standalone novel from USA Today bestselling author Jamie K. Schmidt, they both get a taste of unexpected love.
Terri Cooke wishes she could give Mick Wentworth a piece of her mind. The infuriating stud muffin walks into her coffee shop every morning expecting his regular order at 8:57 on the dot, without ever acknowledging Terri's presence—except for staring at her cleavage. And yet she can't deny that Mick Wentworth has an animal magnetism that's stronger and richer than any espresso . . . which explains why Terri says yes when he suddenly, inexplicably asks her out.
After the morning coffee run, Mick's day is all downhill from there. His family's marketing firm is dysfunctional in more ways than one, so to save the business, Mick desperately needs to impress their newest client. When he learns that Terri's a fan of their trendy product, he tries to get inside her head. It doesn't hurt that she's the barista he's been lusting after for the past five months. But as things heat up with Terri, Mick finds that a little steam is just the jolt he needs to turn his whole life around.


Meet the Author: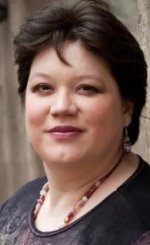 USA Today bestselling author, Jamie K. Schmidt, writes erotic contemporary love stories and paranormal romances. Her steamy, romantic comedy Life's a Beach reached #65 on USA Today, #2 on Barnes & Noble and #9 on Amazon. Her Club Inferno series from Random House's Loveswept line has hit both the Amazon and Barnes & Noble top one hundred lists and the first book in the series, Heat put her on the USA Today bestseller list. Her dragon paranormal romance series from Entangled Publishing, has been called "fun and quirky" and "endearing." Partnered with New York Times bestselling author and former porn actress, Jenna Jameson, Jamie's hardcover debut, SPICE, continues Jenna's FATE trilogy.
Website | Facebook | Twitter | GoodReads |