Today it is my pleasure to Welcome author
Samantha Chase
to HJ!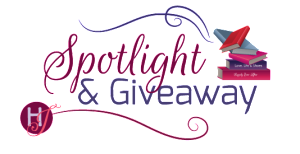 Hi Samantha and welcome to HJ! We're so excited to chat with you about your new release, Suddenly Mine!
Please summarize the book for the readers here:
Want to know a little about SUDDENLY MINE? Here's a little fun with words: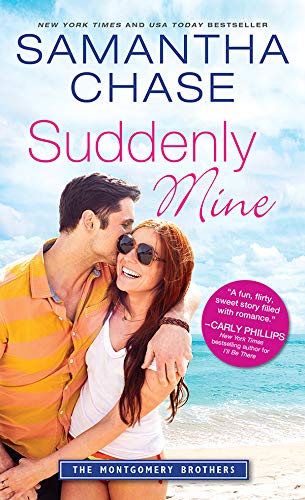 S is for surfer girl
U is for undeniable attraction
D is for day dreaming
D is for desire
E is for executive demands
N is for nurse
L is for love
Y is for yesterday's gone
M is for meddling family
I is for intimate
N is for new beginnings
E is for ever after!

Please share the opening lines of this book:
"Don't these people have jobs?" Christian Montgomery murmured to himself as he sipped his morning coffee.
For a while now, he had taken to having his coffee out on his deck before going into work. It was a chance to breathe in the fresh air and have some peace before the craziness of his day. People-watching had become his favorite hobby, and as odd as it sounded, he found it relaxing and therapeutic.
Please share a few Fun facts about this book…
I had gone on a writing retreat with a group of author friends to San Diego several years ago and we stayed at a resort right on the beach. I sat outside a lot people watching and was fascinated with the surfers. I already knew I was going to be writing Christian's story and the thought of him doing something like this – people-watching – just sort of took hold. It made me want to create the kind of heroine who would stand out in the crowd.
The original manuscript had a much darker backstory for Sophie. I had seen a documentary on the children of convicted killers – primarily, when one parent killed the other. So when you sometimes ask where I get my inspiration, now you see a firm example how it can come from anywhere! Even a documentary about murder! Anyway, I was fascinated and wanted to have that be her background and the book was written that way. Ultimately, that got vetoed and I had to tweak it a bit. I won't say that I'm disappointed, but I am a little. It was a little too dark for my Montgomerys and I can see that now.
The original Montgomery series was only supposed to be three books. Then I branched out and extended it by four and I thought that was it. It was a reader who reminded me that I had mentioned a Christian Montgomery in an earlier book and would he get a story! I had completely forgotten about him! So that's how we ended up with SUDDENLY MINE, UNTIL THERE WAS US, and the last book in the series (coming September 2019), A DASH OF CHRISTMAS!
Thanks for blogging at HJ!
Giveaway:

Print copy of Suddenly Mine (Montgomery Brothers Book 9) by Samantha Chase.
To enter Giveaway: Please complete the Rafflecopter form and

Leave a comment with your thoughts on the book…
Excerpt from Suddenly Mine:
"This was Christian's idea?" she asked incredulously.
"Oh…um, well, yes. He feels incredibly thankful to you for all you did."
"I see."
Sophie wasn't stupid—she'd accept any and all the jobs she might get through this. That was a no-brainer. But knowing that Christian had more than likely orchestrated it bothered her. Was he doing it simply because he was thankful, or was it because he'd acted like a jerk when he'd refused to let her help him?
Unfortunately, she didn't know him well enough to know for sure.
With no other choice—because she would make herself crazy sitting here thinking about it—she took a shower and got ready, bracing herself to go knock on Christian Montgomery's door.
Did she take a little extra time in the shower and use her favorite scented soap?
Yes.
Did she spend a little extra time on her makeup?
Yes.
And did she curse more than once while she styled her hair because it was way too long and took forever to make look good?
Again, yes.
But as she looked at her reflection when she was done, all Sophie could say was, "Damn, girl! You look good!"
With all of the extra attention she'd already given herself, choosing something to wear was a bit more challenging. Obviously, he knew she wasn't working, so showing up on his doorstep dressed up would look ridiculous. However, showing up in a pair of cutoffs and a T-shirt seemed wrong. It wasn't as if she had an extensive wardrobe to begin with, but right now it sure as heck felt that way!
Grabbing a pair of faded denim capris and a bold blue halter top, she felt casually sassy. That was a thing, right?
Slipping on a pair of flip-flops, she grabbed her purse and was out the door, feeling much calmer than she had an hour ago. The drive took less than fifteen minutes, and as Sophie parked in his driveway, she took a moment to give herself a small pep talk.
"The good thing is that you have a job," she said quietly. "It shouldn't matter why you have the job, the fact is that you have one." She paused. "And while it would be great if he apologized for coming off as being ungrateful last week, you need to remember that he'd had a traumatic day and maybe it wasn't about me at all."
Sighing, she flipped down her visor and checked her reflection in the mirror, fixing her lipstick. When she was done, she flipped it back up and continued her talk.
"If he recommended me for these jobs because he feels sorry for me, then I am completely within my rights to tell him that I'm offended. I don't need charity. However, if he did it based on my experience, then I'll be polite and say thank you." She took a steadying breath and thought about how she was going to feel when she saw him back at the office after he went back to work. "He needs to know that I'm going to be checking up on him and his health more than anyone else in the company—especially in the beginning—since I know his history. Like it or not."
No doubt he wouldn't like that one bit, but those were her terms and she wasn't going to be budged.
At least, she hoped she wasn't.
With one deep, cleansing breath, Sophie climbed from her car, fidgeted with her hair, and made her way up the front steps. Ringing the bell, she wondered how Christian was going to react to her showing up unannounced.
Although, really, how else could she show up? It wasn't as if she had his phone number.
When the front door opened, she almost forgot how to breathe.
His hair was a bit of a mess and it looked like he hadn't shaved in a few days. But it looked good on him. Really good. His blue eyes sparkled with surprise and she swallowed hard, trying not to sigh dreamily.
Then she glanced down.
Big mistake.
Dressed in a pair of black athletic shorts and nothing else, Christian Montgomery was like some sleek, athletic god.
She'd recognized that he had a fit physique before, but seeing him standing before her practically naked confirmed it.
And then some.
Right now, she was having a hard time forming words. Never before had she seen such a perfect male specimen and her fingers nearly twitched with the need to reach out and touch his flat stomach, and then maybe scratch their way up to tangle in his hair. She bet he smelled really good too.
"Sophie?"
Oh. Right. He'd asked her a question.
"Um… I wanted to talk to you," she said, her voice trembling a little—and not from nerves over what she wanted to say, but from the sight of him.
Maybe she should go…
Stepping aside, Christian motioned for her to come in, and with no other choice, she walked into his house.
Swallowing hard, she walked in front of him and looked around. She'd admired the house when she was here before, but at the time, her main concern had been Christian and his well-being. Now she could see just how beautiful the space was—high ceilings, exposed beams, colors that were cool and soothing in shades of tan and blue, and a wall of windows facing the ocean.
Not a bad way to live, she mused.
"Can I get you something to drink?" he asked, coming to stand beside her.
Part of her was afraid to turn and look at him because…well, she didn't want to do anything stupid.
Like drool.
Excerpt. © Reprinted by permission. All rights reserved.


Book Info:
Love is a sanctuary
Christian Montgomery is burnt out—the family business might be his entire world, but his father's judgment means Christian never stops working. His only respite is gazing at the beach and the carefree surfers riding the waves…especially the curvy redhead who's caught his attention.
Sophie Bennington has just fled from her small Kansas town to California, where she's trying her best to embrace her new beginning. Soon Christian and Sophie find one another, and it feels like sanctuary. But when their difficult pasts catch up to them, will they run away from each other?
Book Links: Amazon | B&N | iTunes | Kobo |


Meet the Author: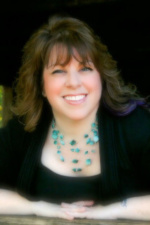 Samantha Chase is a New York Times and USA Today bestseller of contemporary romance with more than forty titles under her belt! When she's not working on a new story, she spends her time reading romances, playing way too many games of Scrabble or Solitaire on Facebook, playing with her sassy pug Maylene, and spending time with her husband and their two sons in North Carolina. For more information, visit: Website |