Today it is my pleasure to Welcome author
Sawyer Bennett
to HJ!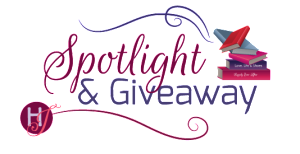 In the steamy and suspenseful sequel to Sugar Dadd, a heartbreaking rift threatens to unravel a dangerous alliance . . . and a fragile new love.
Please summarize the book for the readers here: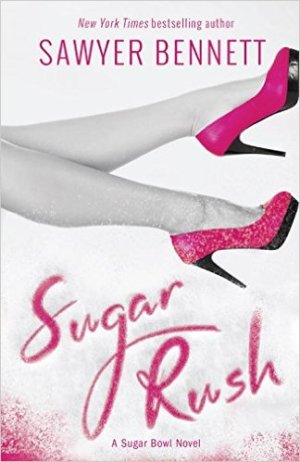 Sugar Rush is the second release in the Sugar Bowl series, a romantic suspense trilogy. The series revolves around Sela Halstead, who is looking for revenge against the men who brutally attacked her on her 16th birthday. In her quest for revenge, she meets Beckett (Beck) North, who is the business partner of one of her alleged attackers. The trilogy showcases the blooming relationship between Sela and Beck, the Sela's need for revenge, and Beck's desire to protect her. Sugar Rush picks up where the cliffhanger in Sugar Daddy ended.

Please share the opening lines of this book:
The first few lines of the book are actually a flashback to the end of Sugar Daddy, so I'll give you the first 3 original lines:
Pain such as I've never felt seizes my chest.
It's like a blackened claw wrapping around my heart, squeezing so hard it robs me of my breath. Squeezing and pushing out every bit of goodness and hope and light.
If your book was optioned for a movie, what scene would you use for the audition of the main characters and why?
I can't say very much, because any really good scene that would show the heated interactions between the main characters would give away vital parts of the story. I can tell you this – there is a confrontation between Sela and her attacker, JT. That is the scene that I would use. Here is one line from that scene, "You could persuade him. You fucking hold his nuts in your greedy little hands."
What do you want people to take away from reading this book?
Some things in life are more important than revenge, and letting the past consume you could prevent you from truly enjoying the great things you have in life.
What are you currently working on? What other releases do you have planned for 2016?
The Sugar Bowl series will wrap up this year with Sugar Free, the third and final installment in the series. I will also wrap The Wicked Horse series with the release of Wicked Bond in September.
The Cold Fury Series will get its 6th hockey hunk in December with the release of Max. And an all-new standalone is coming in November, called Sex, Lies and Rock & Roll. Think cocky rockstar and his not nearly as cocky lawyer.

Thanks for blogging at HJ!
Giveaway:

Ebook: SUGAR RUSH by Sawyer Bennett (Gifted via Amazon)
To enter Giveaway: Please complete the Rafflecopter form and Post a comment to this Q:

Would you rather: Get "the guy" or Get "the revenge" why?
Book Info:
After posing as an escort for the Sugar Bowl online dating service, Sela Halstead is looking for one thing: payback. She's closing in on the site's heartless founder, Jonathon Townsend, and she needs Beckett North, Townsend's business partner and her lover, by her side. She'd thought that their intimate nights together had forged an unbreakable bond, but after a shocking betrayal, Sela begins to doubt the brilliant bad boy. When push comes to shove, can she trust Beck to do the right thing?
Now that he understands the truth, Beck will stop at nothing to secure the reckoning Sela deserves. But between his desire for her and his disgust for JT, Beck doesn't exactly have a lot of control over his emotional state. Left with no other choice, he must summon all his discipline to maintain JT's trust and pretend that they're still friends. But how far will Beck go to prove his loyalty to Sela? He nearly lost her once. To keep her, Beck might have to kill for her.
Note: Sugar Rush ends on a cliffhanger. Sela and Beck's story concludes in Sugar Free!
Book Links:

Meet the Author: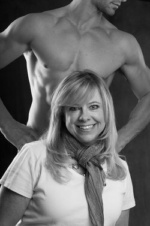 Since the release of her debut contemporary romance novel, Off Sides, in January 2013, Sawyer Bennett has released more than 30 books and has been featured on both the USA Today and New York Times bestseller lists on multiple occasions. 

A reformed trial lawyer from North Carolina, Sawyer uses real life experience to create relatable, sexy stories that appeal to a wide array of readers. From new adult to erotic contemporary romance, Sawyer writes something for just about everyone. 

Sawyer likes her Bloody Mary's strong, her martinis dirty, and her heroes a combination of the two. When not bringing fictional romance to life, Sawyer is a chauffeur, stylist, chef, maid, and personal assistant to a very active toddler, as well as full-time servant to two adorably naughty dogs. She believes in the good of others, and that a bad day can be cured with a great work-out, cake, or a combination of the two.
Website | Facebook | Twitter |