Today it is my pleasure to Welcome author
Katie Ruggle
to HJ!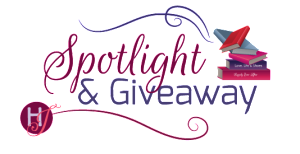 Hi Katie and welcome to HJ! We're so excited to chat with you about your new release, Survive the Night!
Please share your favorite scene from Survive the Night:
Thank you for having me!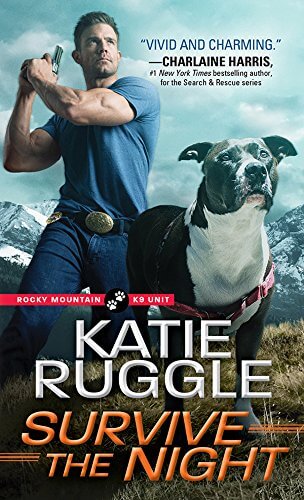 This is one of my favorite suspenseful scenes from Survive the Night, the third book in my Rocky Mountain K9 Unit series.

Sarah thought she'd escaped her sociopathic brother, but she's not as safe as she'd hoped. Enjoy!

Later that morning, the knock on the door made Sarah smile. She hurried into the entry, feeling giddy despite her sleep-deprived state. The previous night had been brutal. By the time she'd fed and cleaned all four puppies and tucked them back into their heating-pad-warmed crate, she'd only managed to get an hour or two of sleep before the alarm went off and she'd had to start the whole process over again. After the four a.m. feeding, when Jules, Grace, and Theo had helped, things had gotten easier. Grace, a visiting Hugh, and the kids had assisted with the next two, but Sarah still hadn't been able to do more than grab quick naps. The prospect of seeing Otto woke up her clouded, sleepy brain, though. It also created an entire herd of butterflies in her belly.
They'd be pretty much alone, too. Sam had gone to work at his kennel job, Grace was running errands with Hugh, and Jules had dragged the rest of the kids outside for a Saturday home improvement project, despite their complaints. Jules was unsympathetic to their pleas. It was supposed to snow any day, and she was determined to clear away the remains of the old burned-out barn before everything was covered in a blanket of white.
The idea of being alone with Otto was both nerve-racking and glorious. The last time hadn't gone so smoothly, but Sarah was hopeful that this time would be different. After all, the ice had been broken. Jules and Grace seemed certain he liked her. Maybe he'd even ask her out. The thought made her swallow back an excited sound as she hurried to the front door.
Her fingers fumbled a little with the locks, but she finally managed to get the dead bolts and chain unlatched. Swinging open the door, she felt her smile fall away.
Aaron stood on the porch.
No. No, no, no, no, no! The word echoed over and over in her head. It wasn't supposed to happen this way. She'd just broken free, just started a new life. It couldn't end already.
"Alice." Her brother's mouth curled up in a smile that wasn't reflected in his flat, cold eyes. "You've put me to a lot of troub—"
She slammed the door. Her hands were clumsy on the lock, slipping against metal, as an angry shout from outside made her joints go weak and loose, like a marionette. Finally, though, she managed to turn the dead bolt, giving a quiet sob of relief at the click as it seated itself. The second lock was easier, but she left the chain hanging where it was. She had to get away.
Turning, she sprinted down the hallway, yanking the phone Mr. Espina had given her out of her pocket. Her sweating fingers fumbled on the screen, but Sarah finally managed to hit Send.
"Why are you calling me, you nutball?" Jules laughed as she answered. "I'm in the backyard. You could've just yelled out the back door."
"Jules! My brother's at the front door." Fear made her voice thick. Sarah dashed through the kitchen toward the back door. "He found me. Oh God, he's found me already."
"Ty, Tio," Jules said. Her voice was hushed and muffled, as if she'd lowered the phone slightly, but Sarah could still hear her urgent words. "Take Dee into the woods. Sarah, get out here. I'll wait for you."
"No!" Despite her protest, Sarah was so tempted to run out and let Jules help her, but that would only put Jules and her family in danger. She locked the single dead bolt on the back door and hoped that would hold—at least for a little while—if Aaron came around back. "Run, Jules! Get the kids away from here. I've locked myself inside."
"That won't stop him for long."
Sarah knew that, but hearing it out loud was still terrifying. Her heart thundered in her chest, so hard that her pulse throbbed. "It won't need to. As soon as you promise to hide in the woods with the kids, I'll hang up and call the po—"
The sound of breaking glass made her flinch, almost dropping the phone. Sarah sucked in a ragged breath. It had come from the front of the house. Jules had been all too right when she'd said the locked door wouldn't stop Aaron for long.
He'd broken in.
Excerpt. © Reprinted by permission. All rights reserved.

Thanks for blogging at HJ!
Giveaway:

Print copy of Survive the Night (Rocky Mountain K9 Unit) by Katie Ruggle
To enter Giveaway: Please complete the Rafflecopter form and Post a comment to this Q:

I love heroes, like K9 Officer Otto Gunnersen, who have a soft spot for animals in need. What heroic qualities melt your heart?
Book Info:
He's always been a haven:
For the lost. The sick. The injured.
But when a hunted woman takes shelter in his arms, this gentle giant swears he'll do more than heal her battered spirit—he'll defend her with his life.
K9 Officer Otto Gunnersen always had a soft spot for anyone in need. As Monroe's very own Dr. Doolittle, he dedicates himself to rehabilitating the injured souls that cross his path—but for all his big heart, he's never been in love.
Until he meets Sarah Clifton's haunted eyes. Until he realizes he'll do anything to save her.
All Sarah wants is to escape a life caught between ambitious crime families, but there's no outrunning her past. Her power-mad brother would hunt her to the ends of the earth…but he'd never expect Sarah to fight back. With Otto and the whole of Monroe, Colorado by her side, Sarah's finally ready to face whatever comes her way.


Meet the Author:
A graduate of the Police Academy, Katie received her ice-rescue certification and can attest that the reservoirs in the Colorado mountains really are that cold. A fan of anything that makes her feel like a bad-ass, she has trained in Krav Maga, boxing and gymnastics, has lived in an off-grid, solar- and wind-powered house in the Rocky Mountains, rides horses, shoots guns, cross-country skis and travels to warm places to scuba dive. Connect with Katie at http://katieruggle.com/, https://www.facebook.com/katierugglebooks, or on Twitter @KatieRuggle