Today it is my pleasure to Welcome author
Liz Lincoln
to HJ!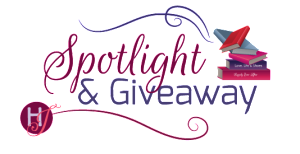 Hi Liz and welcome to HJ! We're so excited to chat with you about your new release, Swagger!
Please summarize the book for the readers here: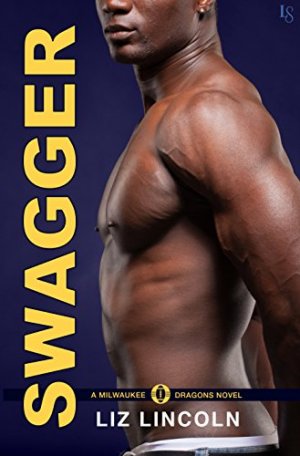 Tight end Marcus James tears his ACL in preseason and is sidelined for the entire season. He take the opportunity to return to school to finish his degree. His sexy physics instructor Bree Novak just wants to finish her dissertation and be done with her mean, sexist advisor. She doesn't need the distraction of a sexy football player in her class. He's definitely off limits, but how can she resist that sexy smile and generous heart?

Please share the opening lines of this book:
Ohno, oh no, oh no. No no no nononononoooooo.

Panic bubbled up the back of Bree Novak's throat. Her graphs couldn't be gone. She'd just spent the past six hours cleaning the data and configuring the damn things

She smacked the side of her laptop. "I hate you, you stupid antique."
Please share a few Fun facts about this book…
Bree's cat Diablo is based on my old cat Diablo, who died a few years ago. He too was a cranky tuxedo cat and was by far the coolest cat I've ever known. Not that I'd ever admit that to the 2 cats we got our kids after he died.
Bree's cat Diablo (mild spoilers but it won't ruin anything) needs an emergency trip to the vet because he has a blocked urethra. That happened to our cat Little-G a few years ago. So my cat kindly sacrificed his health for my book research. Unfortunately my accountant tells me we can't deduct the cost on our taxes.
My husband is a physics professor. We met in undergrad, so were together for his 6 years of graduate school. So I had a very easy time researching that part of the book. It's handy having a primary source who lives with you.
Please tell us a little about the characters in your book. As you wrote your protagonist was there anything about them that surprised you?
Bree is frustrated by the roadblocks she encounters as a woman in a STEM field. Many of the women friends I made while my husband was in grad school talked about this, and not much has changed in the years since they all finished. So I wanted to show that struggle. I didn't intend to give her anxiety, but as I started writing her, it came out in a scene. I have struggled with anxiety as long as I can remember and have been on medication since I was 14. So her experience with it is very similar to my own.
Marcus is used to being the best and spending a year on the sidelines is making him antsy. It's taken away some of his, well, swagger. 🙂 He's been in my head for a while, so I put him in On the Line with the intention of giving him his own book. The biggest surprise with him is the purchase he makes near the end of the book (don't want to spoil it for anyone). I didn't see that coming.
If your book was optioned for a movie, what scene would you use for the audition of the main characters and why?
I'm a sucker for sexual tension, and that's rarely as strong as the moment before a couple's first kiss, so I'd have to go with that one.
Marcus took a step toward her, not quite close enough that he was in her space, but almost. She shouldn't have, but she took that extra half step toward him, and now they were in each other's space. Close enough to touch. If they wanted.
Bree wanted.
God, this was a bad idea. But his gaze was heavy, hot, and felt so good.
"Bree," he said softly. He brushed a loose strand of bright red hair off her face, and instead of removing his hand, he slid it into her hair, cupping the back of her neck.
Without thinking, she stepped even closer, and her hands went to either side of his waist. For a long, electric moment, they watched each other, communicating without words.
And then, as she was about to ask him to kiss her, his face moved closer, and his lips brushed hers.
He was hesitant at first, simply moving his mouth back and forth against hers, soft and gentle and oh so tempting. Just as tentatively, Bree responded. Her fingers curled into his shirt at his sides, and she pressed her mouth against his just a little bit harder.
"Bree," he whispered. For an instant, his lips stilled on hers, then he groaned and dove deep.
What do you want people to take away from reading this book?
I always want readers to finish my books with a sense of satisfaction and hope. That's why I read romance, and why I write it.
What are you currently working on? What other releases do you have planned?
I can't share a lot of details yet, but there will be a third book in the series, and that's what I'm working on.
Thanks for blogging at HJ!
Giveaway:

eBook: SWAGGER (A Milwaukee Dragons Novel) by Liz Lincoln (Gifted via Amazon)
To enter Giveaway: Please complete the Rafflecopter form and Post a comment to this Q:

Bree is finishing her PhD in physics. If you could go back to school to study any subject, what would it be? And if you know why, why?
Excerpt from Swagger:
She made the mistake of turning her head to look at him. The raw hunger in his expression stole her breath. Unable to look away, unable to breathe, she searched his face, memorizing the look so she could replay it later, when she was alone.
"Bree," he whispered. His arm tightened, pulling her back against him. His lips brushed down the side of her neck. She shuddered and nearly collapsed, it felt so good.
He drew his mouth back up, then pressed a soft kiss to her cheek. Close enough to her own mouth to make her want more, but far enough to leave her dissatisfied.
"Marcus." She meant it to come out firm. A warning, maybe? But it came out a plea.
He spun her in his arms and slid one big hand into her hair, igniting her scalp. His forehead rested against hers and he looked into her eyes. She felt him all the way inside her, to the dark, hidden places she didn't show anyone. How did he do that?
"I want to kiss you right now. So bad. Right here, in front of everyone."
Her mouth dropped open and her eyes closed. Oh God. She couldn't breathe. Marcus James, Marcus James, wanted to kiss her.
And she had to tell him no.
"I want that too," she said softly, the regret clear in her voice. The words caused a physical ache in her chest. It resembled a panic attack, yet was so different. "But we can't."
She opened her eyes again, silently pleading with him to understand. She wanted it more than she'd wanted any kiss ever in her life.
"Because I'm your student."
He understood. Thank God. "Yes."
He made a frustrated sound but didn't move away from their intimate embrace. "I don't think I've ever wanted to kiss a woman as much as I do right now." One side of his mouth twitched, like he might smile. "Maybe Traci Jordan."
Really? He was bringing up some other chick he'd been really hot for? "Traci Jordan?" Bree didn't bother hiding her bitterness.
Now he grinned, the dimple making a heart-stopping appearance. His thumb smoothed over her cheek. "I was thirteen. She was my first kiss. I wanted that pretty bad. But different than this."
Oh. Well then. Her fingers dug into his back; she hadn't realized she'd wrapped her arms around him. They still moved together, approximating dancing, but it was their own music. A slow, sexy beat just for them.
"The semester's not that long." He slid his lips over her cheek to kiss her temple. Even a simple, seemingly chaste kiss like that set her aflame.
She dropped her head to his shoulder so she could catch her breath without looking at him. She felt his lips in her hair, heard him breathing deeply. She did the same.
"Somehow the semester seems a lot longer, all of a sudden."
Excerpt. © Reprinted by permission. All rights reserved.


Book Info:
Bree Novak is so close to earning her Ph.D. she can taste it, but she's supposed to be writing her dissertation, not giving lectures while her advisor slacks off. The semester gets even crazier when veteran tight end Marcus James—Bree's celebrity crush—enrolls in her "Intro to Physics" class. The man's even hotter in person than he looks on Sunday Night Football. So why is Bree hoping he drops out? Maybe it's because Marcus, with his cocky smile and chiseled body, is the ultimate distraction. . . .
Drafted out of college years ago by the Milwaukee Dragons, Marcus is taking advantage of a season-ending knee injury to finish his bachelor's degree. Plus, thanks to a required science credit, he's also getting to know the geek goddess who teaches physics. With brains and beauty, Bree is living proof that opposites attract. She's even kind enough to give Marcus extra help with the material, as if she didn't have anything better to do. And the more time Marcus spends with her, the more he realizes he's not just crushing on his teacher—he's falling for her.
Book Links: Amazon | B&N | iTunes | Kobo |


Meet the Author:
Liz has been concocting stories as long as she can remember, and from the beginning they involved two people falling in love.
When she's not writing, she spends her time rooting for the UW Badgers and the Green Bay Packers (or yearning for the return of football season), cross-stitching and embroidering sassy sayings or nerdy characters (Wonder Woman is her favorite), and drinking too much Diet Coke.
She lives in Milwaukee, WI, with her husband, two kids, two cats, and a turtle.
Website | Facebook | Twitter | GoodReads |