Today it is my pleasure to Welcome author
Michele Summers
to HJ!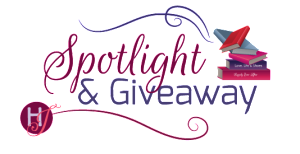 Hi Michele and welcome to HJ! We're so excited to chat with you about your new release, Sweet Southern Trouble!

Thanks for having me! It's always fun to answer these questions.

Tell us about the book using the title of the book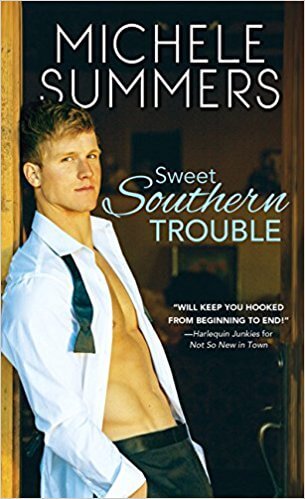 S is for Swoony
W is for Winning football games
E is for Edna, mother from hell
E is for Engaged
T is for Throw down
S is for Southern belle, Marabelle
O is for Opposites attract
U is for U are going to love this story
T is for Trash-talkin' kindergarten teacher
H is for Heart-shaped tush
E is for Eligible bachelor, Nick
R is for Raleigh, NC
N is for National Football League
T is for Tennis
R is for Read this book!
O is for OMG
U is for Unwind with a great romance
B is Bachelor auction
L is for Love is the answer
E is for Exciting ending

Please share the opening lines of this book:
Boy, this is a tough one. Hard to settle on just one. I like this quote because it sort of sums up Marabelle's resistance to take a chance on life and love.
"Look, it's time we go our separate ways." Marabelle ticked off on her fingers. "You do what you do best…date groupies. And I'll do what I do best…make my mother's life miserable. It works."
Please share a few Fun facts about this book…
This is the very first book I ever wrote
The original title was Bid On Me
Marabelle's was first named Annabelle, but at the time, it seemed everything I picked up featured an Annabelle, so I changed her name. ;-))
If your book was optioned for a movie, what scene would you use for the audition of the main characters and why?
I'd select a scene in the beginning where Marabelle and Nick meet for the first time and butt heads. They're both sizing each other up and trying to ignore their attraction for each other.
Smiling, she pushed up the sleeves to her sweatshirt. "Okay, okay, so I'm not in the big league." Damn, her small stature always put her at a disadvantage.
"Honey, you aren't even in the Pee Wee league," he said between hoots. "Has the committee ever conversed with you? I'm no expert or anything, but you kinda lack the finesse for winning friends and influencing people." Coach Frasier grinned.
Marabelle shot a grin right back, mimicking his body language by folding her arms. "I have zero tact. That particular gene skipped me. But I'm a damn good teacher, and the students love me. Crazy as this sounds, I relate much better to children—"
"Now that I believe!"
"—and if I strike this deal with the sexiest, most famous guy Raleigh has ever seen, I will improve my status here at the school in a big way." Now there was the understatement of the century.
She bent to straighten a cup of crayons on one of the small desks when Coach Frasier entered her space. "You think I'm sexy?" he said in his smoky voice.
Marabelle straightened her shoulders. "Give me a break. Like I'm telling you something you haven't heard since coming out of the womb. You and I both know that every single woman and half the married ones would sing 'The Star-Spangled Banner' naked on the fifty-yard line at the Super Bowl just to go out with you."
"Now that sounds promising. Would you?"
Coach Frasier moved so close, the glittery blue of his eyes showed flecks of steel gray. An involuntary shiver ran up her spine. Marabelle knew what the feeling meant and didn't like it. At. All.
"Good God—no! You are not my type." She flapped her hands as if to brush him away, swaying back to regain her equilibrium.
One piece of advice for my characters before the opening of the book:
I'd tell my characters to have fun, let loose and open their hearts to change and to love. Because I'd want them to have the full experience, the ups and downs, highs and lows and I'd want them to realize the love of that one special person. Everyone should feel that love at some point in his or her life.
Thanks for blogging at HJ!
Giveaway:

Print copy of SWEET SOUTHERN TROUBLE by Michele Summers
To enter Giveaway: Please complete the Rafflecopter form and

Leave a comment with your thoughts on the book…
Excerpt from Sweet Southern Trouble:
"But, Coach Frasier, you announced we're engaged. That bit of gossip is being spread all over Raleigh, Durham, and Chapel Hill. Not to mention social media." No sooner had the words left her mouth than Nick's phone starting pinging with new tweets.
"We're not changing our story." Nick covered her balled fists with his hand and squeezed. "If I say we're engaged, we're engaged. No one is going to challenge me on this."
"Huh? Of course they will. Look at me and look at you." Marabelle yanked her hand free, pointing her index finger back and forth. "No one is going to believe you're suddenly engaged to me. They'll suspect drugs or blackmail or something illegal. Please don't do this. I'm a big girl, and I can take care of myself."
The more he listened to her pathetic excuses, the more he liked his plan.
Nick eased back in his seat. "Darlin', all I can say is being engaged to you is going to be one helluva ride."
"We can undo this before it gets out of hand. It's not too late."
He brushed a lock of hair behind her ear. "It's like this." His thumb followed a lazy trail from behind her ear and down her soft throat. "I could use a fiancée to keep unwanted women from coming on to me." His fingers felt her pulse jump. "There's a new season to prepare for and the draft weighing on my mind. It's no secret the team is going through some major changes. I don't need the added pressure of juggling my personal life."
Marabelle swallowed hard. "So I'm going to be like a decoy?"
Nick laughed. "That's one way of putting it. More like a buffer. You get to keep the aggressive women at bay. I give you full rein to be a total badass."
Marabelle smiled, leaning away from his touch. "What's in it for me?"
Now we're talking. Nick had known Tinker Bell would find an angle to turn this to her advantage. "Hmmm, you play my fiancée for the next few months, and I'll go along with your slave auction."
Marabelle's eyes lit up like the Rockefeller Center Christmas tree. Nick held up his index finger. "There's one catch. I'm not one of the participants."
"Wh—?"
"You can have whoever you can con into selling themselves on the block, but I'm off-limits. Besides, how can a happily engaged man put himself up there to be lusted after?"
Marabelle gave an unladylike snort. "I'm telling you, no one is going to believe we're engaged."
"Let me worry about that. Do we have a deal?" Nick leaned toward Marabelle, crowding her space, forcing her to bump the back of her head against the passenger window.
"Let me get this straight. I pretend to be your fiancée, and you allow me access to all your single players and celebrity friends for the auction. And as long as I discourage those pesky, gorgeous women from throwing themselves at you, you won't interfere. Does that sum it up?"
"You've covered the highlights."
"Okay, hand it over." She held her hand out, palm up.
"Hand what over?"
"The number that Pamela Anderson wannabe stuffed in your back pocket." Nick's eyebrows rose.
"She's not waiting for you to call her to discuss next year's draft picks. Now, hand it over." She wiggled her outstretched fingers.
Nick laughed as he lifted his left hip and reached into his back pocket. "You catch on real fast. I'm depending on you to keep me in line." He placed the slip of paper in her palm.
Excerpt. © Reprinted by permission. All rights reserved.

Book Info:
An ambitious Southern belle
A reclusive NFL bachelor…
What could possibly go wrong?
Marabelle Fairchild knows she's a gal who can get things done. Feeling unappreciated at the exclusive private school where she works, Marabelle determines to score with the next big fundraiser. What she doesn't expect? A smokin' hot football coach to throw her off her game…
NFL coach Nick Frasier is Raleigh's most eligible bachelor, but he wants to focus on his career…not his playboy status. He doesn't need a smart-mouthed, pint-sized kindergarten teacher pestering him. So he cuts Marabelle a deal―in exchange for Nick sponsoring a bachelor auction starring him and his gorgeous celebrity pals, Marabelle will pose as his fiancée to ward off unwanted advances.


Meet the Author: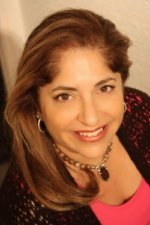 Michele Summers writes about small town life with a Southern flair. She has her own interior design business in Raleigh, North Carolina and Miami, Florida. Both professions feed her creative appetite and provide a daily dose of humor. When she isn't writing or creating colorful interiors, she is playing tennis, cooking for family and clients, knitting, reading and most importantly, raising her two great kids. Michele's work has won recognition from the Dixie First Chapter, Golden Palm, Fool For Love, Rebecca and Fabulous Five contests. She is an active member of the Heart of Carolina and Florida Romance Writers chapters of RWA. You can contact Michele at her website, www.michelesummers.com, where you will also locate her other social media buttons.