Today it is my pleasure to welcome USA Today bestselling author

Kieran Kramer

to HJ!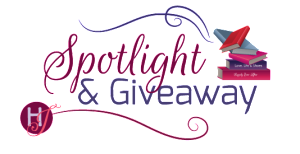 Hi Kieran, Welcome to HJ!
What would you say is your motto or maxim as a writer?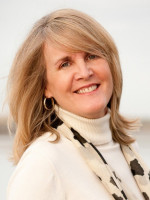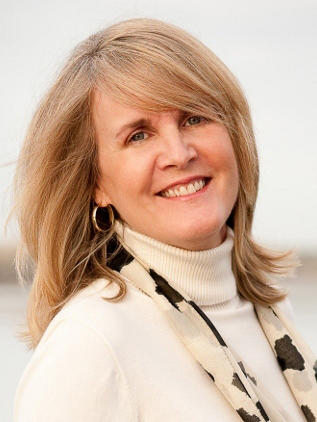 Write Hard.
And what I mean by that is put everything into it. Readers read for emotion. And if you don't feel it, they won't. It also means you have to write a lot. Unless you're bloody Shakespeare, you can't pull a magnum opus from the sky. You need to work your tail off to get it right. And guess what? Shakespeare worked his tail off, too, LOL!!
If you were stranded on a deserted island…
I'd first make sure I had a great hammock to lie in to do all the reading I'll finally get the chance to do!! PLEASE, send me to that desert island, LOL!!! I'd love to have a stack of books a mile high there, along with copious amounts of Mediterranean food, good English black tea, milk, and brownies with colored sprinkles on top. My hut would also include straw mats for my hubby and kids and extended family and pets. So this hut will be large…it will ramble ALL over the beach, quite frankly, and the volleyball net will get constant use (maybe we'll have to throw coconuts across it)!!! As for writing my books, I'd have to get a waterproof, sandproof laptop with a solar battery recharger, and damn, there's got to be wifi on the broken-down boat we came in because no way can I be out of contact with all my writer and reader friends!!!
Let's talk about your newest release: Sweet Talk Me
If you had to summarize the book for the readers here…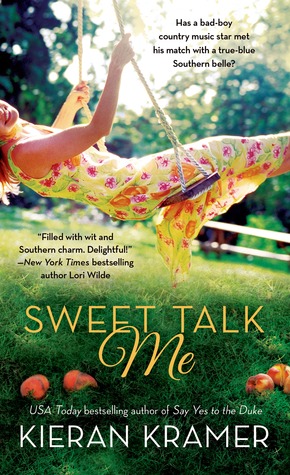 In a nutshell:
A starchy Southern belle named True and Harrison, her country singer ex, work together to pull off her wedding to another man.
Please tell us about the characters in your book
True—a former debutante all grown up and down on her luck
Harrison—sexy international country music star from the wrong side of the tracks
And then there's a cast of colorful secondary characters that I devote a lot of time to making come to life—and that includes the fictitious town of Biscuit Creek, SC!
As you wrote your protagonist was there anything about them that surprised you?
It surprised me that True was so good at all the stuff she might not have done in the old days…cooking for a crowd, even tending crops in a field. She's a born hard worker. As for Harrison, I was surprised at what an old-fashioned romantic he was. There's a funny scene about that in the book.
What scene did you most enjoy writing? Why?
It's too hard to choose a favorite! But I loved writing the scene where Harrison comes to True's house for the first time in ten years.
"How come your parents aren't coming to the door?" Harrison murmured to True.
Her pupils dilated. "They're occupied."
"A Maybank is never too occupied to greet a guest or run off a foe," he said softly. "I'm going to lift your arm. And then I'm going to walk into your house, invited by your sister. So no complaining about this being a home invasion. A man can only be unfairly accused of that once in his lifetime. Twice, and he just might not go running away. He might stick around and call some people out. Hear?"
"Over my dead body." True shut her eyes and pressed herself back against the door.
Weezie got to the screen. "Move," she told her sister. "The mystery drink's melting." The three dogs whined around her legs, their claws clacking on the wooden floor.
All Harrison had to do was put his hands on True's exposed waist—it was slender and strong and his palms cupped it perfectly–and her arms came off the doorframe in an instant.
"No!" she cried.
Releasing his hold on her body was hell on the primitive part of his brain. But he did what he had to do and was inside the house the next moment. It had the same smell: salt water breezes, freshly ironed linen, and old wood. The slightly buckled wide-plank floors ran clear through the house to the back.
What scene was the hardest to write? Why?
The scene where True and Harrison break up. There's a lot of emotion there, lots of different things going on. I'd rather keep that as a surprise, but here's the next morning:
Being a mature man sucked, Harrison thought the next morning at breakfast. Gage was making everyone fried egg-and-bacon sandwiches. He even had fake bacon for Weezie. What a guy.
Harrison sat in the chair next to True, which was tough. But he soaked up every second of being near her while he ate his sandwich, a puny distraction but pretty damned good. He felt like shit, but for Weezie and Gage's sake, he was determined to go out on a good note. Let True see what she was missing.
Damn that girl. But damn him for not knowing what to do about her. Again.
He could pull it off. He'd done a concert once with a 103-degree fever and vomiting between songs. Leaving behind a heartbreaker with a penchant for wearing pearls at breakfast would be a piece of cake.
Who would you cast in the role of your characters if your book were optioned for a movie?
True: Reese Witherspoon at 28
Harrison: Chris Hemsworth at 28
If you could have given your characters one piece of advice before the opening pages of the book, what would it be and why?
Well, I honestly wouldn't want to give them ANY advice because then they'd be smart right away and get together immediately–and there would be no book, LOL!!! I want them to go through the angst and confusion, an entire process of self-discovery before they can unite.
But if you insist on my giving them advice, it would be: always follow your heart.
What are you currently working on? What other releases do you have planned for 2014?
I just finished HE'S SO FINE, another Southern contemporary romance, and after I do revisions on it, I'll be thinking about my next one, which I'll have finished writing by this fall.
Where can readers get in touch with you?
I'm always on Facebook, Twitter, and Pinterest. You can also go to my website and reach me there.
And thanks so much for having me here!!! Everyone, have a great spring filled with lots of fabulous books!!! XOXO Kieran
GIVEAWAY:

2 print copies of SWEET TALK ME
To enter Giveaway: Please complete the Rafflecopter form and post a comment to this Q:

Dear Readers, what do you like best about contemporary romances? Get as specific as you can!! Thanks!! I'd love to know….
Excerpt:
Chapter 1
When country music superstar Harrison Gamble appeared on the sun-dappled sidewalk outside the hotel on Peachtree Street in Atlanta, the crowd roared its approval, everyone, that is, except True Maybank. She'd as soon scream as chase a pig around a mud pen. Maybanks didn't holler. They believed in decorum. Tradition. Using something until it wore out. Keeping up appearances even when the world had gone to hell in a handbasket.
"Well, I swanny," she murmured, her entire body filling with a prickly sensation. She never thought she'd see him again.
Behind her late great aunt Honey's oversized Nina Ricci sunglasses, she watched Harrison take his fans' hysteria in stride, as if it had nothing to do with him, his smokin' hot body, that sparkling white smile, the bronzed skin, sexy stubble, and those sideburns, which were longer than they used to be—just long enough to qualify for serious bad boy status.
Move on, girl! You got a wedding dress to get home!
She circled around the heavily policed chaos, risking her life in the street for a few seconds, and quickly began walking again, uphill. With her mother's newly repaired vintage gown in her arms, it was as if Mama were walking with her, Mama with all her high expectations and impeccable standards. And here True merely hoped that the double whammy dreamboat behind her—the first guy she'd slept with and her only one-night stand–wouldn't somehow recognize her.
At the corner, she couldn't resist a glance over her shoulder back down at the scene at the hotel. What a collage that would make. The thought crept up, wily and insistent, and she fought to dismiss it. But it was too wild, too alive….
It kept coming, the image, blossoming in her mind and taking over her body, making her fingertips buzz with the need to arrange. She would collage this memory. She would. It would be her best work yet.
And no one would ever see it.
Harrison signed an autograph, and with a quick kiss to the crowd, got into the back of a black Humvee. Two Taylor Swift look-alikes scooted inside as well. The car's dark tinted windows slid up, its front tires angled toward the street, and True's arm began to sweat under the plastic bag.
Change, light, change!
Seconds later the Humvee whooshed past her. Two more scary-looking black SUV's followed behind.
Huh.
She took a deep breath. There. It was over. Harrison was the Big Bad Wolf to millions of captivated Red Riding Hoods, and once upon a time, True had been one of them.
Admit it. You nearly got sucked in again today.
No. She wouldn't think of him anymore. It had been a crazy minute in an otherwise fairly sane week. All she had to do now was get to the parking garage, find her car, and drive the four hours back to Biscuit Creek. Back to Weezie, her sister. To Carmela, her best friend. And to Dubose, the man she was to marry.
Back to the life that was finally falling into place.
A block later, a sporty aqua blue coupe with darkened windows slowed to a crawl next to her, and the passenger side window lowered a crack. "Get in, Miss Junior League," Harrison's voice rang out loud and clear.
True's heart clanged like a fire station alarm bell, and she stopped walking.
She was seriously nonplussed. In Biscuit Creek they'd say she was as nervous as a long-tailed cat in a room full of rocking chairs. But True favored words like nonplussed, probably because she was a big reader. She had a book stuffed up the right leg of her Spanx right now, a dog-eared Agatha Christie paperback that didn't fit into her pocketbook. That minimalist creation—a Target find, a faux yellow leather tote–was actually overflowing with three lipsticks of varying coral shades, a two-inch Velcro hair roller, travel hair spray, a pack of Kleenex, Juicy Fruit gum, her cell phone, a round hair brush, a black Sharpie, her keys (which weighed a ton), a banana, a tube of Advil, a pair of sunglasses, and her ancient Cinderella wallet from Disneyworld, which had a rubber band around it to keep the cards and money from falling out.
"Well?" Harrison revved the engine. "You gonna get in here and tell me what you been up to all these years or stand there stiff as a poker and pretend you can't see me?"
True pivoted on a heel to face the car. "I see you, all right."
Daddy always said if you couldn't run with the big dogs, stay under the porch. True wasn't an under-the-porch sort of gal.
Blurb:
HE'S SURE GOT A WAY WITH WORDS…
The last person True Maybank expected to run into while picking up her wedding gown was country music superstar Harrison Gamble. Years ago, when they were small-town teens in Biscuit Creek, South Carolina, they shared a forbidden night of passion. Now that she's about to settle down, True's love affair with the handsome crooner is a thing of the past. Or is it? From the moment he says hello, she has to fight swooning like an adoring fan.
CAN SHE RESIST HIS CHARMS?
Today he's rich, famous, and on every woman's hot list. But back in the day, Harrison wasn't good enough for debutante True. Since then she's had her fair share of marital prospects, including the perfect Southern gentleman she's about to settle down with. Is Harrison the only one to realize the mistake True's about to make? Can the society girl and the sexy singer make music together—this time around?
Buy Links: Amazon | Barnes & Noble