Today it is my pleasure to Welcome author
Jackie Ashenden
to HJ!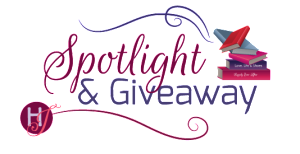 Hi Jackie and welcome to HJ! We're so excited to chat with you about your new release, Take Me Deeper!
Please summarize the book for the readers here: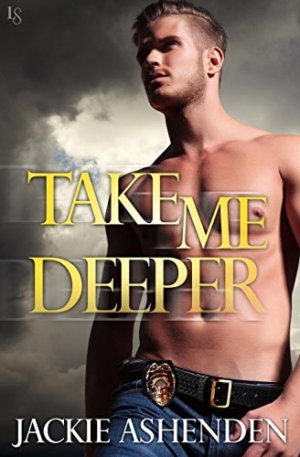 A man returns home to Texas after five years in the military, to do one last bounty hunting job for his brothers before he leaves for good. Unfortunately the bounty he has to collect is a woman who has no intention of being caught. Hot, sexy shenanigans ensue.

Please share the opening lines of this book:
When Zane Redmond returned from the war, a woman wasn't the first thing he wanted, contrary to popular opinion. The first thing he wanted was to kill his other two brothers very, very slowly. And preferably with something blunt so that it would take longer.
Please share a few Fun facts about this book…
I thought that having the hero's family's bounty hunting business run out of an ordinary office was boring. So I gave them an old hotel as an office instead.
Bounty hunters are more accurately called Bail Enforcement Agents or Fugitive Recovery Agents (which doesn't sound as cool, IMHO).
No, none of them look like Dog the Bounty Hunter. 😉
Please tell us a little about the characters in your book. As you wrote your protagonist was there anything about them that surprised you?
Probably the scene where Zane (the hero) finally catches up with Iris (the heroine). Because I like that she's trying to escape and he's trying to catch her and she's a scrappy little thing who won't go down without a fight, which really annoys him. Heh.
Jerking her down from the window, Zane pushed her face-first against the wall and pinned her there with a hand on the back of her neck. "Move," he said clearly, coldly, "and I'll put a fucking bullet through you."

She went still instantly, her breathing short and fast. "Asshole." Her voice was soft, husky and breathless, and for some reason it seemed to reach right inside him and grab on tight.

He frowned. Her skin beneath his hand was very warm and he was suddenly aware that he couldn't remember the last time he'd actually been this close to a woman. He'd had some leave in Germany a while back and had gone with some of his buddies to a strip club in Frankfurt. One of them had paid for a lap dance for him which he'd hated every second of… Jesus. That had been months ago, six months at least.

The muscles of her neck were tense, he could feel them beneath his fingertips, and she was shaking very slightly. She smelled of…a flower of some kind, he couldn't place it, but it was sweet and feminine and not at all unpleasant. In fact, it reminded him of his mother's garden, back when she was still alive, and he used to sit and watch her as she bent over the flowers she'd lovingly drawn from the hard Texas soil…

Iris Callahan chose that moment to move, pulling violently out of his hold, her foot lashing out to kick him squarely in the nuts.
What do you want people to take away from reading this book?
I'd like readers to just have some fun with this book. It's got brothers giving each other a hard time and generally making nuisances of themselves, lots of hot sexy times, and a bit of action thrown in for good measure.
What are you currently working on? What other releases do you have planned for 2016?
Currently I'm working on the third of a billionaire series I'm writing for St Martin's Press. And as far as this year goes, here are my releases:
1st of November: In Bed with the Billionaire
29th of November: Wrong For Me
6th of December: Make It Hurt (Texas Bounty #2).

Thanks for blogging at HJ!
Giveaway:

Ebook: TAKE ME DEEPER by Jackie Ashenden (Gifted via Amazon)
To enter Giveaway: Please complete the Rafflecopter form and Post a comment to this Q:

Do you like a military hero? If so, why?
Book Info:
Even as a Green Beret, Zane Redmond hasn't faced a tougher mission than going home again. Loyalty to his brothers is the only reason he's back in Texas, not that he intends to stay for long. Zane sure as hell isn't going into the family business. One last bounty and he's done—or so he thinks. Nobody warned him that his fugitive happens to be a red-hot brunette with a smart mouth, a body made for sin, and a brutal cartel on her trail.
Bad circumstances and worse choices have left Iris Callahan in a desperate situation. After getting arrested for a drug drop gone wrong, she skipped bail and hit the road to avoid testifying. Now the cartel wants Iris silenced forever, and she's just lucky that Zane catches her before they do. Handcuffed to a bed, she surrenders to the cool-as-ice bounty hunter in order to survive. But as the chase heats up, Zane sneaks past her emotional defenses—and Iris is in too deep to let him go.

Buy: http://www.penguinrandomhouse.com/books/544929/take-me-deeper-by-jackie-ashenden/


Meet the Author: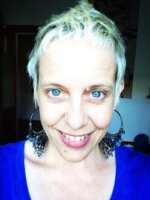 Jackie is currently published with St. Martin's Press, Kensington and Random House. She particularly likes to write dark, emotional stories with alpha heroes who've just got the world to their liking only to have it blown wide apart by their kick-ass heroines.
She lives in Auckland, New Zealand with her husband, the inimitable Dr Jax, two kids, and two rats. When she's not torturing alpha males and their gutsy heroines, she can be found drinking chocolate martinis, reading anything she can lay her hands on, wasting time on social media, or being forced to go mountain biking with her husband.
To keep up to date with Jackie's new releases and other news, you can sign up to her newsletter at www.jackieashenden.com.