Today it is my pleasure to Welcome author
Erika Kelly
to HJ!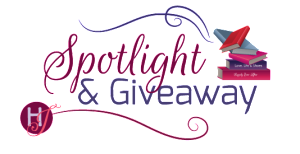 Hi Erika and welcome to HJ! We're so excited to chat with you about your new release, TAKE ME HOME TONIGHT!

Thank you so much for having me today!

Tell us about the book with this fun little challenge using the title of the book: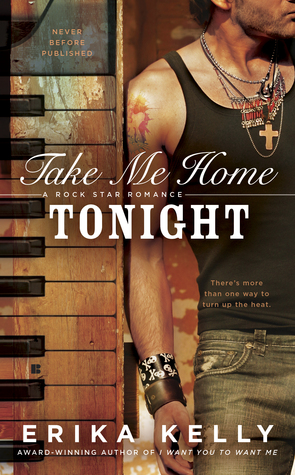 Two people
Must overcome their fears to
Have a passionate love affair and
To live happily ever after
What's your favorite line(s) from the book?:
Wearing a long-sleeve T-shirt and pajama pants, face free of make-up, she looked like an ethereal creature, and it made him want things he couldn't have.
Please tell us a little about the characters in your book. What first attracts your Hero to the Heroine and vice versa?
My hero put his life on hold to take care of his family, particularly his mom. Deep down he fears his passionate nature is to blame for the loss of his brother. But Mimi charges into his life and strips away all the layers of guilt and sorrow, forcing him to see the truth of what really happened. Filling him with hope and promise, she takes his hand and guides him back to his beautiful life.
An only child, all my heroine wants is to be close to her dad. But, as much as he loves her, he just keeps pushing her to be more, to be…something she's not. Calix makes her feel beautiful and clever and creative and…just dazzling. Seeing herself through his eyes helps her let go of her father's expectations to create new ones for herself.
When you sat down to start this book, what was the biggest challenge you faced? What were you most excited about?
It was a huge challenge to write a book about a family whose lives have faltered over a terrible loss and keep it feeling hopeful and promising. I focused on Mimi throwing open the windows and turning on the music in this house that's gone quiet and dark.
What, in your mind, makes this book stand out?
The family these band members create together. They're serious musicians, they love hanging out together, and they're passionate about their women.
The First Kiss…
Calix has been teaching Mimi how to cook. Working so intimately with this vibrant, sexy woman is tough because it's not the right time in his life to have a relationship. But Mimi's a force of nature and resistance proves futile. So when he drives her into the city for her TV cooking contest, he winds up staying for the show and then walking her home. She's exhausted, has a blister on her heel, and he's done. He scoops her up, presses her against the wall, and finally, finally, kisses that mouth that has tempted him for too long.
If your book was optioned for a movie, what scene would you use for the audition of the main characters and why?
Calix fights his overwhelming feelings for Mimi until he just can't live without her. But then, right when he's opened himself up to love again, his brother gets into a car accident. His family goes into a tailspin, and he feels he has to shut her out.
The audition scene begins when Mimi races to the Emergency Room to be there for him.
"Calix?" She said it softly but insistently.
When he turned to her, she expected to see conflict, pain–those emotions would've made sense. But she didn't expect Mr. Stoic. Shay gave him a look like, What can I do? She's just impossible.
With a terse nod from Calix–I'll take care of it–Shay shrugged and moved back to the formidable block of Bourbons.
Mimi reached out to touch his arm, but he stiffened, so she pulled back. "How is he?"
His features tightened, and he shot a glance to his family. Clearly, he didn't want to leave them. As if, in stepping away from them, the foundation would collapse, and they'd be reduced to a puddle of bones and skin on the floor.
If your hero had a sexy-times play list, what song(s) would have to be on it?
Calix is rough, rugged. A manly man. So, his list is a little more hardcore than some of my other heroes.
Sex Type Thing by Stone Temple Pilots
S.E.X. by Nickleback
Blame it on the Boom Boom by Black Stone Cherry
Addicted by Saving Abel
What do you want people to take away from reading this book?
All my books are about soulmates crashing into each other. They're about that heady, overwhelming experience of meeting and falling in love with your one and only. I want my readers to get swept away in the romance. I want them to swoon.
What are you currently working on? What other releases do you have planned for 2016?
I'm working on Cooper's book–it will be the first in a new series set in Montana with 4 brawny, athletic Scottish brothers.

Thanks for blogging at HJ!
Giveaway:

I'm giving away 1 signed paperback of TAKE ME HOME TONIGHT. US only, please!
To enter Giveaway: Please complete the Rafflecopter form and Post a comment to this Q:

Mimi makes a dramatic change in her life. Have you ever taken a big risk in yours?
Excerpt from TAKE ME HOME TONIGHT:
Calix wasn't sure why he was boarding the elevator in her steel and glass high rise, but he'd come this far. He might as well get her to her apartment.
The moment the doors closed, she leaned against the wall, and a slow bloom of satisfaction spread across her pretty features. "I did it," she said quietly. "I freaking did it."
Somehow standing so close to her in this dimly lit box made him forget all his reasons to stay away from her. He wanted her. Plain and simple. There was something irresistible about this girl. He caught her hand in his, brought it to his mouth, and kissed her open palm. "You did. You were fantastic."
"You helped me."
"Don't think they'll be using offal."
"Not that." She touched his arm, like she needed his attention. "I meant by being there. In the audience. Every time I started to freak out I looked at you, and your bad-ass energy picked me up. Every single time. I needed that." She touched his arm. "You made me feel like I could do it."
"You could. You did."
She didn't look tired anymore. Her features softened, her lips parted. A crazy energy spun through him, throwing out images—those sultry eyes looking up at him, her mouth softening for a kiss. He could picture it so vividly, an explosion of erotic sensation detonated in his chest.
The car landed, and the doors opened. Mimi took one step forward and winced.
He stopped her. "You okay?"
"Just a blister."
She'd had enough. So had he.
He scooped her off her feet and stepped off the elevator. Lowering his nose into her sweetly scented hair, he breathed her in. Need rocked through him, and he held her more tightly to his chest.
"Calix." But she didn't pack any fight in her tone.
He carried her down the hallway. "Which one?"
Instead of answering, she tucked her face into his neck and clasped her arms around him. "Thank you." Her breath was warm on his skin, and her fingers curled in his hair.
Something hot and alive moved through him. "Gonna run out of carpet in a minute."
"Is it terrible to say I don't care? I think I want to stay like this forever. You feel so good, and I'm so tired."
"Come on, sweet pants."
"Fine." Big, dramatic sigh. "622. See that crystal chandelier?" She didn't even lift her head. "My door's closest to it."
"Key."
She started to pull away from him, but the loss of her touch made him tighten his grip. When he didn't let go, she lifted her head to look at him.
They'd never been this close. Close enough to see the pale nick of a scar right at her cheek bone, that expressive mouth, and the question in her eyes. Need burned through him, sending electrical impulses down his spine and through his dick. He needed her bare, warm skin against his. Needed the wet heat of her mouth, the slick tangle of her tongue. He needed…oh, screw it.
His mouth settled over hers, and sparks fired in his blood. Her body turned toward him, fingers gripping the back of his shirt. The hunger took over, and he swept his tongue across her lips, licking inside her mouth.
With a sharp intake of breath, she was kissing him back. And, holy hell, this wasn't some gentle exploration. This was mouth-f**ing.
She clutched the back of his neck, her tongue stroking his, and raw desire streaked though him, setting him on fire.
Keeping his arm firmly around her waist, he set her down. But if she thought he was letting her go—not a chance. He just repositioned her so he could lift her against the wall and spread those legs around his hips. Nothing could stop his body from pressing into her and taking that mouth he'd fantasized about for months.
Excerpts. © Reprinted by permission. All rights reserved.
Book Info:
Calix Bourbon might seem like a free spirit, but that's all a front. In reality he's just trying to keep his fractured family together while working as a session musician. When Blue Fire hires him to replace their keyboardist, Calix is determined to make the most of the opportunity—but he can't help being distracted by the band's sexy personal chef.
Mimi's temporary gig is great, but she has her heart set on auditioning for a televised cooking show. There's just one problem: she only has a week to acquire the skills necessary to survive the competition. Luckily, the band's new keyboard player can teach her exactly what she needs, in the kitchen and in the bedroom…
Book Links:

Meet the Author: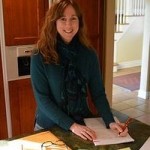 Award-winning author of I Want You to Want Me and You Really Got Me, Erika Kelly has been spinning romantic tales all her life—she just didn't know it. Raised on the classics, she didn't discover romantic fiction until later in life. From that moment on, she's been devouring the genre and finding her true voice as an author. Over three decades she's written poems, screenplays, plays, short stories, and all kinds of women's fiction novels. Married to the love of her life and raising four children, she's lived in two countries and seven states, but give her pen and paper, a stack of good books, and a steaming mug of vanilla chai latte, and she can make her home anywhere.
Website | Facebook | Twitter |