Today it is my pleasure to Welcome NYT Bestselling author
Lindsay McKenna
to HJ!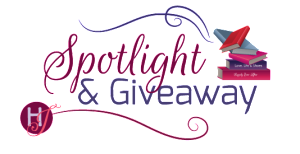 Hi Lindsay and welcome to HJ! We're so excited to chat with you about your new release, Taking Fire!
Please summarize the book for the readers here: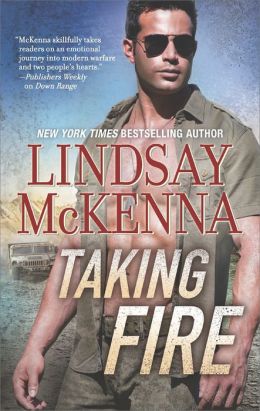 A story of a US military woman caught between her father's ancient Afghan customs he wants her to fulfill and her sacrificing herself personal life in order to protect her relatives and tribe in Afghanistan. When US Navy SEAL unexpectedly Mike Tarik drops into her life, love opens her up for the first time. And then, Khat is torn between surrendering to the love she has for this courageous SEAL or walking away from him forever. Will love or duty win out?

Please share the opening lines of this book:
"The SEAL team below, where Marine Corps Sergeant Khatereh Shinwari hid in her sniper hide, was in danger. The June sun was almost setting in the Hindu Kush mountains of Afghanistan."
Please share a few Random facts about this book…
The Thoroughbred horse breed had three Egyptian Arabian stallions as part of the foundation stock that created this well known breed.
The Hindu Kush mountains of Afghanistan have thousands of limestone caves throughout them.
The Hindu Kush mountains are primarily created out of limestone, which is ancient, prehistoric sea bed on our planet. Like the Himalayas, they were both once the ocean floor until upheavals in the Earth's crust boosted them up as some of the highest mountain ranges on our planet
Most Middle Eastern horses have Arabian blood in them. Khat's black Arabian mare, who is as courageous and fearless as she is, shows many of her breed's characteristics: endurance, people horse (treated as part of the family) and is agile and speedy. Arabian blood is found in most horse species on this planet.
Please tell us a little about the characters in your book. 
US Marine Corps sergeant Khatereh Shinwari, is a black ops sniper. She is an operator who has gone rogue and disobeyed direct orders from her handler to save four SEAL lives. She runs her single-woman operation in the Hindu Kush Mountains of Afghanistan for the last five years without hardly any over sight. The Navy wants to reel US Marine Corps Sergeant Khatereh Shinwari, back into the fold and under proper supervision and care. The man whose life she saves, US Navy SEAL Michael Tarik, is sent out to get it done. Khat has fallen in love with Mike. How can she leave her duties and responsibilities to her father's Afghan village and tribe? She has protected it and the surrounding villages five years. Her father's family loves her and she must make a terrible choice: Love Mike and leave Afghanistan, or stay and continue her duty to her family and lose the man she loves.
Petty Officer First Class Mike Tarik, US Navy SEAL, Team 3. Son of a Saudi father and American mother, Mike carries the warrior blood of his Middle Eastern family line. He believes someone has to stop the evil, allow people to live their lives in peace and be able to grow food so their family doesn't starve. He's been taught by his cardiac surgeon father, Bedir Tarik, that those that have much, must give back to those that have none or very little. He's service oriented and a team person. He believes in service, sacrifice for the good of all.

As you wrote your protagonist was there anything about them that surprised you?
Not really. When I sit down to write about my characters I know them just as deeply and intimately as I know myself. I'm in touch with them on every level and I know what they are capable of doing and not doing. I understand their wounds, what runs them and where they are weak and strong.

The First kiss…
Khat is waiting for the Medevac and so is Mike Tarik. For two days since they met and he was wounded in a fire fight, they've lived together in a limestone cave in the Hindu Kush Mountains. Mike is powerfully drawn to Khat, her black ops secretive nature, wanting to know so much more about this brave woman, this sniper that saved his life, and who lives alone in such dangerous mountains. He kisses her at the last moment, just as the helo is landing to pick him up. "Khat," he growled, gently forcing her to hold his gaze, "this isn't over. Not by a long shot. I'm going to find you. Do you hear me? And when I do, you aren't walking away from me again. I want to get to know you."

Did any scene have you crying or laughing (or blushing) while writing it?
When Khat is ordered to come into FOB Bravo to meet with SEAL Chief McCutcheon, she meets Mike Tarik, whose been ordered to be her advisor while there on the FOB. It's a highly emotional moment for both of them, but for different reasons. For Mike, who has turned over heaven and hell to find out who Khat is, and to get her to Bravo, he's enamored with her. He wants to have time to get to know her, connect with her because she's mysterious, secretive and hiding for other unknown reasons. His need to know her is powerful and he's already starting to fall in love with the bold, fearless operator. For Khat? She's on shaky ground because she doesn't know Mike is at this FOB nor that he's now been assigned to be her advisor while at the base. And when she finds out, it's a shock. A part of her wants to run away because she's drawn to Mike. The other part wants to run toward him because she's been isolated and lonely and living alone for five years under the most dangerous kinds of conditions possible. She yearns to be loved and to love in return. But for her situation and what has happened to her five years earlier, she knows it is impossible. It is just a dream and it will never come true.

If your book was optioned for a movie, what scene would you use for the audition of the main characters?
""There's a lot of dried blood and dirt on your left temple."
"Hurts too damn much to touch it," he muttered.
Khat went and got a third bowl of water. She knelt down near his left side. "May I try? The blood will draw flies tomorrow morning. They'll eat you alive."
That wasn't a pleasant thought. Mike nodded, holding her gaze. "You have a gentle touch." He tipped his head back against the wall and closed his eyes. God help him, but he wanted her to touch him. He didn't care where or how, he just wanted those long, cool fingers on his flesh.
Khat lowered her lashes as he gave her an intent, burning stare. It was a look a man gave a woman. A man who wanted his woman in his bed. She felt heat sweeping up her neck and into her face. His eyes were closed, and she inhaled a ragged breath, moving closer, her knee grazing his hip. Placing her right hand against the other side of his face, the soft prickle of beard making her fingers tingle, she used a very wet cloth and gently placed it against the area of dried blood. In time, the dried blood would soften.
Her heart was waffling in her chest, and Khat felt unexpected emotions leaping through her. His face was hard, weathered and tough-looking. He beckoned to her, man to woman.
Trying to still her reactions, she carefully worked the blood loose, cleaned off his temple and the left side of his hard jaw. He reminded her of a snow leopard at rest but still possessing that coiled tension and power within him.
Khat closed her eyes. Fear skittered through her. She knew the power of men only too well. But for whatever miraculous reason, she was not afraid of Michael Tarik. She saw his nostrils flare, as if drinking in her scent. His mouth… Her gaze fell to that strong, chiseled mouth of his. Something unbidden, bright and clean exploded through her lower body. It took her by surprise. For whatever crazy reason, Khat felt desired by this SEAL.
Shaking her head, she released his face and quickly washed the bloody washcloth in the bowl.
"You have the touch of an angel," Mike murmured, barely opening his eyes. He saw the ruddiness in Khat's cheeks, her lashes lowered, refusing to meet his eyes. Her lips were pursed, too. As if…as if she hadn't wanted to touch him?
"You're Middle Eastern, aren't you?" he asked, keeping his voice purposely low and nonthreatening. He saw Khat's head snap up, her eyes widen for a moment, and then Mike saw terror in them. Why?
Khat rose, carrying the bowl to the pool, refusing to answer his question.
Mike rubbed his damp beard. Yeah, she was. Only question was: which country? Was she a CIA operative? They were actively and aggressively courting Middle Eastern people into their ranks.
Something told Mike her reactions were typical for a woman from the Middle East. They were brought up chastely, surrounded by family, protected from men, virgin until they were given away in marriage. Even her English had a lilt to it. He had Saudi blood, and it was easy to pick up another Middle Eastern accent. And when he'd told her he liked her touch, she'd blushed. Was she not used to being around men? But then Mike scowled, remembering the scars on her back and shoulders. Okay, something else was falling into place. What if she was a CIA operative? Got caught by the Taliban? Tortured? Probably raped. That would explain her sudden shyness around him. She might see all men as a natural threat to her.
Mike watched Khat return. She walked as silently as a SEAL. No one heard them coming, either. The look on her face was closed, and he saw chagrin in her eyes, maybe. He didn't know Khat well enough to be sure. God knew he was starving to death to get to know her. He owed her something for saving him, didn't he?"
If you could have given your characters one piece of advice before the opening pages of the book, what would it be and why?
To Mike Tarik, US Navy SEAL: Be patient with Khat Shinwari. She's lost much, been disowned by her father because she's chosen to serve her country as a Marine. Go slowly and realize there are many layers to Khat that she's not divulging to you. Yet.
To Khatereh Shinwari: Even though your Afghan father abandoned and disowned you in your greatest hour of need after being captured and tortured by the Taliban five years ago, don't think your scars mean you will never be loved by a man who does want you as a wife, as the mother of his children. It's all right to dream because dreams do come true.

What are you currently working on? What other releases do you have planned for 2015?
2015 publishing schedule for Lindsay McKenna
For more detailed info, visit her website: www.lindsaymckenna.com
ZONE OF FIRE, 2.1.2015 Blue Turtle Publishing, Ebook only, epilog to NEVER SURRENDER (July 2014), novella (will tie in Taking Fire Mike Tarik). 2.25.2015. SEAL Gabe Griffin and wife, Bay Thorn. Book 7
TAKING FIRE, HQN, Operation: Shadow Warriors series, paperback and ebook, SEAL book, Mike Tarik and Khatera Shinwari, USN SEAL and USMC Sgt. Khatera Shinwari. March 2015, Book 8
ON FIRE, HQN, Ebook only, 40,000 words ("Director's Cut") Operation: Shadow Warriors series, SEAL book, Mike Tarik and Khatera Shinwari, US Navy SEAL and USMC Sgt. Khatera Shinwari, March 2015, Book 9
RUNNING FIRE, HQN, Shadow Warriors series, paperback and ebook. Kell Ballard, US Navy SEAL and Chief Warrant Officer Leah MacKenzie, US Army Shadow Squadron helicopter pilot. May 2015, Book 10.
141. COURSE OF ACTION: CROSSFIRE, Harlequin Romantic Suspense, novella #3 with Merline Lovelace and Lindsay McKenna. Book 3. June, 2015. Paperback and ebook. Book 3 of 3.
142. Wet 'n Wild SEAL bundle with 9 authors. June 1-August 31. Nine full length novels about SEALs or former SEALs. Romantic military suspense. Lindsay McKenna, Jean Breashear, both NYT authors, lead off this fabulous military romance bundle! It will become available at $.99 for a limited time! Ebook format only, all platforms.
NIGHTHAWK, The Wyoming Series, Paperback and ebook. Gil Hanford and Kai Tiernan, September 2015, Book 10.
NEW SERIES and EBOOK ONLY: DELOS SERIES by Lindsay McKenna, Blue Turtle Publishing, mid-Oct 2015 with four Ebooks released in the last two weeks of this month. Available on all ebook platforms.
10.13.2015 Nowhere To Hide, Book 1, Delos Series, Cav and Lia
COMING HOME, HQN, Wyoming Series Book 11. Dev Blake and Sloan Rankin. December 2015, Book 11.
2 in 1 reprints and release of two Lindsay McKenna Harlequin Romantic Suspense books, Paperback and ebook. His Woman in Command and Operation: Forbidden. Ebook only. December 2015.
10.17 Tangled Pursuit Book 2, Delos Series, Tal and Wyatt
10.21 Forged in Fire, Book 3, Delos Series, Matt and Dara
10.28 Broken Dreams, Book 4, Delos Series, Alexa and Gage

Thanks for blogging at HJ!
Giveaway:

2 Digital copies of TAKING FIRE Lindsey McKenna
To enter Giveaway: Please complete the Rafflecopter form and Post a comment to this Q:

Readers, what makes you pick up a military romance to read and buy?
Excerpt
"If I were a man in black ops, you wouldn't be asking me so many questions, would you?" Khat demanded.
Mike Tarik raised his brows and grinned. "Probably not. No women I know of in black ops out here in Dodge City." He saw her lips curve just a little, her eyes gleam with amusement and secrets known only to herself.
"There are many ways to fit in and not be seen."
"Do you like doing this?" Mike gestured to the horse.
Shrugging, Khat murmured, "It is my destiny."
Mike felt that damned sadness around her again. A sort of surrendering over to the inevitable within her. She avoided looking at him, as well, paying attention to eating a cookie with her delicate fingers instead. Okay, he'd try another approach. "What touches your heart, Khat?"
His voice was deep with sincerity, and it riffled pleasantly through her. Lifting her chin, she met his thoughtful-looking gaze. Lion-gold eyes. A fierce warrior. But her instincts told her this man also possessed strong morals and values as all SEALs did.
She licked her lower lip and bent her head. "To walk out into the desert as a storm hits. To smell the perfume of the dry earth rise up and embrace me. To—" she lifted her chin, meeting his gaze "—have a baby born and slip into my hands and hear her first lusty cry." Khat sipped her tea and added, "To see my people free and unafraid, to be able to walk out of their homes and not get their leg blown off, or to lose their children to those who would abuse and kidnap them."
His heart squeezed with pain over the last whispered words. Her brows had drawn down, her gaze moving away, looking into the darkness, eyes filled with anguish. Mike heard it in her voice, too. "Those are heart-worthy passions," he agreed, powerfully moved by her words.
"Why are you a SEAL?"
His mouth twisted. "That's a long story. My father wanted me to follow in his footsteps, which most first sons do when their father is from the Middle East. I was a wild child, loved riding the Arabian horses, loved anything athletic, track, hurdles, gymnastics. You know, boy sorts of things?"
"Mmm," Khat said, sipping her tea, enjoying sharing something important with him that had nothing to do with black ops. " Did you not want to become a surgeon?"
He laughed a little, holding up his right hand. "With these hands? Look at them. They're good for fixing cars, fixing weapons, but I sure as hell wouldn't trust these hams with a scalpel, would you?"
Khat laughed softly, feeling her heart blossom at his engaging smile. She liked his humbleness. His eyes…and she sighed inwardly…his eyes gleamed with gold in their depths beneath the low light within the cave. "You have a point," she agreed. "But you have hands of a man of the land who would work the soil, shape things and coax plants to grow."
He didn't want to be affected by how she saw him, but Mike was. "Farmer hands?"
"Maybe. I love looking at people's hands. They tell me so much about them."
He looked at his. "What do my hands tell you?" He saw redness come to her cheeks. "No, really. I'm not teasing you. I'm interested in how you see the world, Khat." And God help him, he was. Her face was so damned readable, it shook him. There was no coyness. Just shyness. And gentleness that she tried to hide from him, but she couldn't. Mike was having a hell of a time seeing her out there as a sniper and then drinking tea with her now. Two very different people.
"Your hands—" she shrugged "—are hands meant for molding and shaping things. Such as a loving father who would mold his children by supporting them, showing them the way, but not pushing them. You have hands that are sensitive to texture, to how something feels beneath your fingertips. I could see you being very gentle with a baby or supporting an elder who had trouble walking. You have helping hands." Khat was so taken by his hands that she wondered what his fingers would feel like across her body. It was a vivid curiosity. And at the same time, Khat knew that would never be. No man would ever want her.
Mesmerized by her low voice, the almost lyrical quality of it, Mike was shaken by her insight into him. He set the cup down and stared at his right hand. "Then I'm in the wrong business," he said, grinning. SEALs took the fight to the enemy.
"Not necessarily," Khat said, picking up the second cookie from the tray. "I know many SEALs who do charity work with the villages they are near. Some bring in clothes, others shoes, food or medical support. They care about the people of the village. To those SEALs, they are not just a number. They are human beings with a heart. With a soul."
Mike considered her quiet, passionate response. This woman lived in her heart. Something terrible had happened to her, though; that was why she was here. "Many of our guys do help out villagers," he agreed somberly. "It isn't always about killing the bad guys. It's really about nation building, giving those who have practically nothing, something."
"I like the way you see your world," she said softly. "Your eyes tell me you see much more than you reveal to others." And he was a passionate person just like herself, Khat realized. But he hid that element of himself, too, but not from her.
"Now you're making me nervous," Mike joked. Looking into her green eyes was, he swore, like looking into a well so deep that he couldn't see the bottom. Khat had complexity and levels to herself. Maybe layers like an onion. Peel one layer off by asking the right question, and you saw another side or facet to her. She was an enigma and a mystery.
"My mother called me a seer," Khat admitted fondly, remembering her happy childhood. "She said I had the power to see through people with my eyes."
"I think your mother was right," Mike said. He saw a faraway look in Khat's eyes, her lips softly parted, not really there for the moment. "What would you say about your hands?" he asked, gesturing toward them.
She looked at one. "Oh." And then she shrugged and made a sound. "My mother said I had beautiful hands. I played the piano when I was a child." She looked at her left hand, moving her fingers. "She wanted me to play piano, but I wanted to dance."
"As in ballet?" Mike guessed.
"Yes, I dearly loved ballet. But my parents could not afford it, only piano lessons. I love music, but I loved dancing and movement even more."
"So, do you have dancer's hands?" he wondered, seeing the animation in her eyes, hearing it in her husky voice. He saw her eyes grow dim, her expression grow closed. Nothing like stepping on a land mine with her. Mike felt bad because they were beginning to build a trusting connection with one another. He didn't want to lose it.
"I have hands that—" her mouth quirked, brows drawing down "—that heal and kill."
The silence fell heavy in the cave. Mike felt a sharp, jagged energy around her, as if some unknown thing was a constant abrasion to her heart, perhaps. He was very attuned to the subtleties of energy. Maybe it was reading a person's body or their voice. Mike really didn't know. "I think your hands are beautiful, Khat. When I first saw you, I thought you might be a ballerina." He gave her a gentle look, hoping she wouldn't take his compliment the wrong way.
Sitting up, she shrugged. "I dance every day. I dance on the edge of a sword. On one side is life, the other, death." She finished her tea and abruptly stood. "One day, I will fall on death's side. It is inevitable."
Book Info:
She dances on the edge of life…and death
Not all are meant to walk in the light. Marine Corps Sergeant Khat Shinwari lives among the shadows of the rocky Afghani hills, a Shadow Warrior by name and by nature. She works alone, undercover and undetected—until a small team of US Navy SEALs are set upon by the Taliban…and Khat is forced to disobey orders to save their lives.
To go rogue.
Now, hidden deep in the hills with injured SEAL Michael Tarik in her care, Khat learns that he's more than just a sailor. In him, she sees something of herself and of what she could be. Now duty faces off against the raw, overwhelming attraction she has for Mike. And she must decide between the safety of the shadows…and risking everything by stepping into the light.
Buy Links:  Amazon | B&N | IndieBound | iTunes | Kobo


Meet the Author: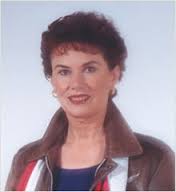 Lindsay McKenna is proud to have served her country in the U.S. Navy as an aerographer's mate third class—also known as a weather forecaster. She is one of the original founders of the military romance subgenre and loves to combine heart-pounding action with soulful and poignant romance. Her latest book is the romantic suspense Taking Fire.
Author Links:  Website | Facebook | Twitter | Goodreads 
Tour Wide Giveaway:($100.00 VISA Gift Card or Six Book Set of SHADOW WARRIOR Series by Lindsay McKenna) Link to Rafflecopter Page