Today it is my pleasure to Welcome author
Robin Bielman
to HJ!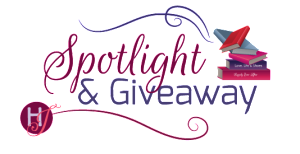 Hi Robin and welcome to HJ! We're so excited to chat with you about your new release, Talk British to Me!

Hi Sara! Thanks so much for having me back to HJ! And hello HJ readers!

Please summarize the book for the readers here: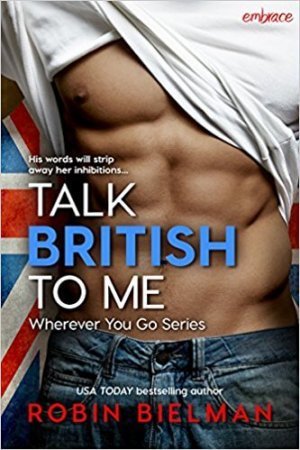 When the hottest radio personality in Los Angeles meets the one girl to threaten his career, he thinks he can sidestep the rules and keep his job, until he does the one thing he's not supposed to: falls in love.

Please share the opening lines of this book:
"He did not just say that."
"He did," I confirm as a collective gasp makes its way around the coffee shop. It's not a surprised gasp, because with a ridiculously sexy voice like Bennett's, he can say anything he wants and get away with it.
Please share a few Fun facts about this book…
This book was the most fun to write out of all my books.
If you like sweet romance novels as well as sexy romance novels, then you may like to know my heroine, Teague, is the youngest sibling from my Secret Wishes series. I had so much fun taking her out of my small fictional town of Cascade and transplanting her to Beverly Hills!
While writing, I tried to talk to my family with a British accent but failed miserably.
I was on the radio with Ryan Seacrest when my cover was revealed to share "tell me something good" on his morning show.
Please tell us a little about the characters in your book. As you wrote your protagonist was there anything about them that surprised you?
Mateo is ALL the things. He's charming, protective, friendly, outgoing, cocky, smart, and has a heart of gold. Teague is sweet, unselfish, kind, smart, determined, and leads with her heart. They have an "accidental" first meet, then fate brings them together a second time and a friendship is formed. I write by the seat of my pants, so I'm always surprised by my characters. lol
If your book was optioned for a movie, what scene would you use for the audition of the main characters and why?
I'd use the scene where Mateo and Teague first meet because I love the tension – sexual and humorous and authentic – that occurs when characters first lay eyes on each other…
I look up to see his face for the first time.
Of course he's ridiculously good-looking.
Around my age, I'd guess. Dark, almost-black hair, square jaw, great cheekbones, striking green eyes. He holds my gaze and, very slowly, two impossibly sexy dimples show up. This elevates him from good-looking to hottest guy here.
Maybe hottest guy I've ever been this close to.
What do you want people to take away from reading this book?
Smiles. I hope to leave readers with a smile on their face and their heart light.
What are you currently working on? What other releases do you have planned for 2017?
I recently finished writing the second book in the series, scheduled for release in November and titled Lips Close to Mine, and I've just started work on the third book, due out next year.

Thanks for blogging at HJ!
Giveaway:

$5 Amazon gift card
To enter Giveaway: Please complete the Rafflecopter form and Post a comment to this Q:

So tell me, who's your favorite Brit?
Excerpt from Talk British to Me:
I blame the balls.
Not even big balls. Small balls.
In bright f*cking pink.
I was in the sporting goods store to buy some soccer balls for the kids at camp. While I was there I figured I'd grab a couple of shirts and maybe another pair of running shoes, since mine are starting to feel a little too well worn.
Anyway, so there I am, wandering around the store, when I walk down an aisle that has nothing I'm interested in. I have no idea why I walk down this aisle. But right in the middle of the aisle, on the left-hand side, eye level, are Ping-Pong balls. They come in packages of six. There are white balls. Yellow balls. Pink balls.
Immediately, my mind goes to Teague. Pink seems like her color. I need to buy these for her. I need to take them to her. I need to play Ping-Pong with her. Like today.
Which is why I'm now standing outside her door on a Friday night hoping she's up for getting her game on. Or playing with my balls. I'm totally down with that idea, too. Yeah, I'm horny right now. And really don't want to leave here with blue balls.
Even though I know I probably will.
Lights are blazing inside the place, and I hear voices and giggling. The sound of her laughter has me second-guessing my arrival. She's having fun.
But she'll have more fun with me. I'll make sure of it. Balls or no balls. Jesus, Mateo, stop with the f*cking balls.
I knock, and immediately the sweet noise inside stops. "Who is it?" a girl calls out. Not Teague. It must be Harper.
"Mateo."
There's definite clambering inside the house if I'm hearing correctly. The door is jerked open a few seconds later and Teague and her roommate are standing—no, more like tilting—in front of me. "Hi," they both say.
My eyes quickly latch onto Teague. She's still in work clothes, but her feet are bare (her toes are painted pink by the way, go me), and her strawberry blond hair is haphazardly piled on top of her head like she couldn't be bothered with it.
"Hey. Looks like I caught you two playing with Don Julio." Their breath is heavily tequila-laced.
"Who?" Teague asks.
"Brains and looks. I like," Harper says. "We may have been imbibing with Don. It is his holiday, after all."
"That's right." May 5.
"We haven't officially met. I'm Harper."
"Nice to make it official," I say. I still haven't taken my eyes off Teague. She's leaning against the door. I would make an excellent door for her to rub against.
Harper elbows Teague. "Oh, so um, what brings you by?" Teague asks.
"I come with a gift." I lift the bag in my hand from the sporting goods store. "And a challenge."
Teague studies the bag. Harper elbows her again. "Okay. Would you like to come inside with that gift and challenge?"
"I would."
The girls part so I can step between them. The place is spacious with a kitchen and office nook to the right. Straight ahead is a hallway with what looks like a couple of bedrooms. To my left is a living room made up of comfortable couches, two bookcases, and a flat-screen TV. And holy shit. The source of the girls' giggles when I arrived is right up there on the screen in glaring 2-D. I have a feeling they meant to turn the TV off before they answered the door, but instead they paused what they were watching. I'm currently staring at, no joke, a foot-long cock. My sweet, gorgeous Teague was watching porn.
I may not recover from this—the fact that she was watching a dirty movie, not the fact that I have to see a giant dick freeze-framed. Just to clarify.
"Looks like I interrupted something," I say.
"Ohmigodohmigodohmigod!" Teague lunges for the TV remote sitting on the arm of the couch. She points it at the TV screen and hastily pushes the power button. The screen goes black.
She drops the remote like it's hot and looks up at me, her cheeks the darkest shade of pink yet. "You did not see that."
"I didn't?" I tease.
Harper bursts into a fit of laughter. She's laughing so hard I'm afraid she's going to be unable to catch a breath. She clutches her stomach and plops onto the couch.
Teague, on the other hand, doesn't know what to do with herself. She fidgets, bites her lower lip, her chest rising and falling.
I get stuck there, on her tits and the way her shirt stretches across her curves. I've been up close and personal with enough shapes and sizes to know she doesn't wear a padded bra, which means the spectacular display is natural and—
"Mateo! Did you hear what I said?"
My eyes snap back to hers. "Sorry. What?"
She crosses her arms over her chest, testing my eye contact skills to the max, but this is a girl I care about, so I hold her blue gaze. A doubly difficult task because she's trying to stare a hole through me.
Excerpt. © Reprinted by permission. All rights reserved.

Book Info:
As the Dating Guy on L.A.'s top morning show, I give the single guy's perspective on dating, love, and sex—and I give great advice. Everyone's hooking up…well, except for me. Sure, I can get any woman I want, but I've got a "no relationship" clause in my contract and the only woman I want has "relationship" written all over her. Probably stamped on her ass, too. And wouldn't I like to confirm that.
Unfortunately, she wants nothing to do with me. At all. Something about the next Ice Age might have even come up in her rebuttal. Adorable. Because she's determined to ignore what one simple kiss proved: she wants me as badly as I want her.
Everything in me is screaming to go after her, but I've got a secret that I'm fairly certain will end up with her roasting my nuts over an open fire. So, job on the line? Check. Nuts on the line? Check. Can't get her out of my head? Nail…meet coffin. But what a way to go…
Book Links:


Meet the Author: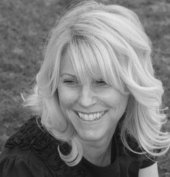 When not attached to her laptop, USA Today Bestselling Author Robin Bielman can almost always be found with her nose in a book. A California girl, the beach is her favorite place for fun and inspiration. Her fondness for swoon-worthy heroes who flirt and stumble upon the girl they can't live without jumpstarts most of her story ideas.
She loves to frequent coffee shops, take hikes with her hubby, and play sock tug of war with her cute, but sometimes naughty, dog Harry. She dreams of traveling to faraway places and loves to connect with readers. To keep in touch sign up for her newsletter on her website at http://robinbielman.com
Website | Facebook | Twitter | Instagram | GoodReads |